New Book Says O.J. Simpson's Son Jason Killed Nicole Brown
Updated 2/4/2016
RUN OF HIS LIFE
02.02.16 8:00 PM ET
'The People vs. O.J. Simpson' Premiere: Big, Bold, and Shockingly Relevant
The white Bronco. The bloody glove. It's 1994 all over again. Yet FX's new series proves the Trial of the Century is just as enthralling—and maybe more important—than ever.
"Oh my god. We're going to look like morons."
'O.J. Is Innocent And I Can Prove It': In New Book, P.I. William Dear Claims O.J. Simpson's Son Was The Killer
Former football star O.J. Simpson and then-friend Nicole Brown get together at party on the night of May 6, 1980, in Beverly Hills. The couple attended the introduction party for the new puzzle branded in America as the "Rubik's Cube."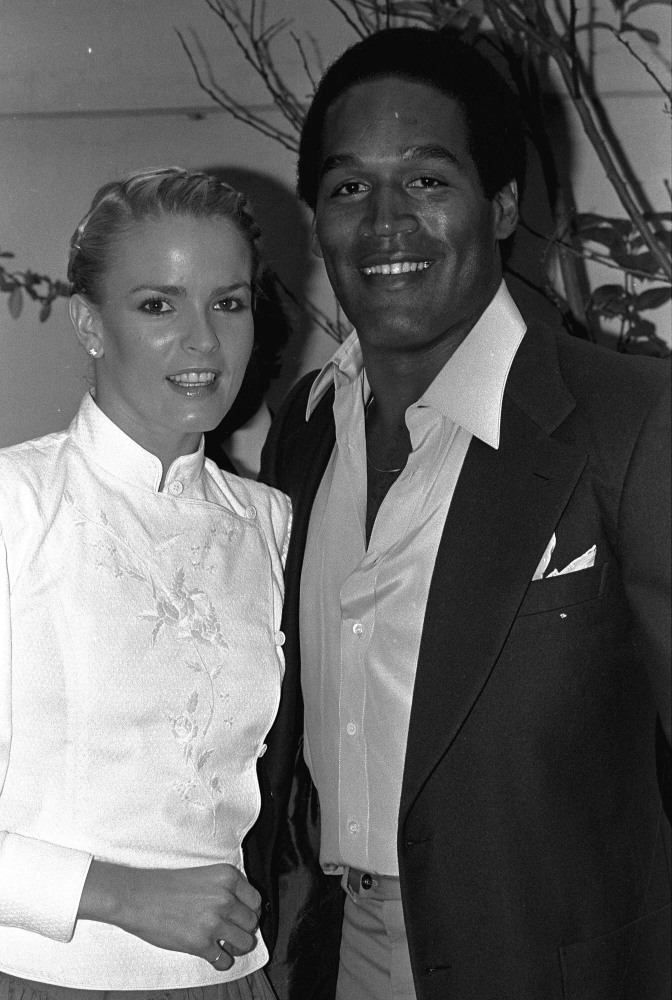 O.J. Simpson kisses his fiancee, Nicole Brown, at Dodger Stadium during a game against the Cincinnati Reds in August 1980.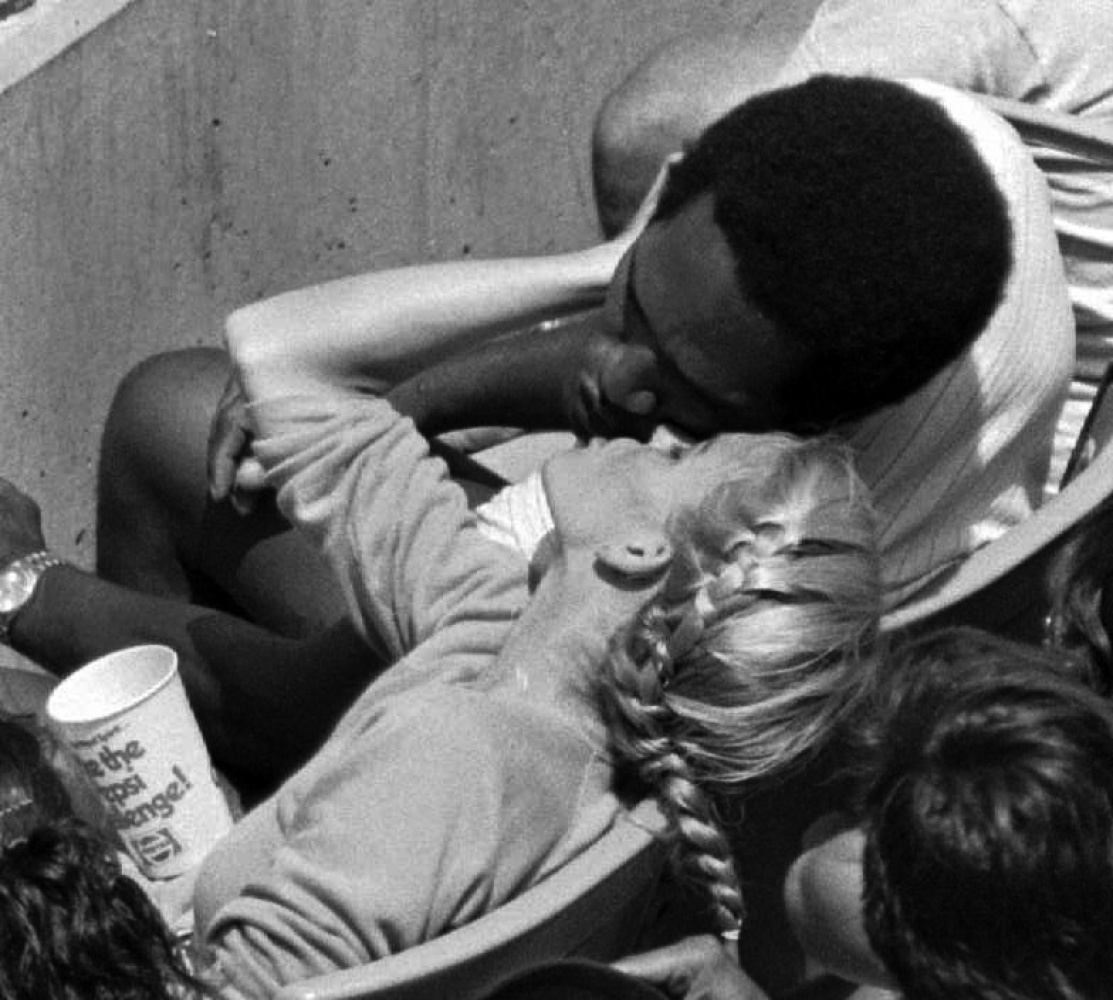 In this LAPD evidence photo, Former Los Angeles Police Detective Mark Fuhrman is seen pointing to a piece of evidence near the body of Nicole Brown Simpson which was found on the bloodstained walkway of Nicole Brown Simpson's Bundy Drive. This photo was introduced and accepted as evidence and released for publication, in the O.J. Simpson wrongful-death civil trial, Monday, Oct. 28, 1996.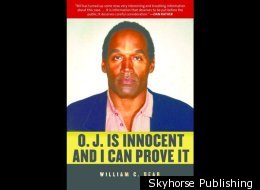 In his new book, private investigator William Dear claims to have circumstantial evidence that suggests O.J. Simpson did not kill Nicole Brown or Ron Goldman.
It's often said that the only certainties in life are death and taxes. But you can add "rehashing of the O.J. Simpson case" to that list — at least for the last 18 years
So it should come as no surprise that a new book has been published about the 1994 murders of Simpson's ex-wife, Nicole Brown Simpson, and her friend, Ron Goldman.
In 1995, a California jury acquitted O.J. Simpson of the killings. A civil lawsuit, later filed by the victims' families, resulted in a 1997 judgment finding Simpson liable for the deaths and ordering him to pay $33.5 million in damages.
The latest installment in the Simpson library is not another "If I Did It," in which the former gridiron great speculated on how he might have killed his former wife. Instead, the new book points the finger of guilt away from Simpson and lays the blame on his son, Jason Simpson.
"Everything we have in the book is documented. It is not theory or hypothesis. It is fact," renowned private investigator William C. Dear told The Huffington Post about his book, "O.J. Is Innocent and I Can Prove It."
Dear's 576-page "true account," according to Amazon.com, hit the shelves today, retailing at $18 for the hardcover edition.
In the investigation into the murders of Brown and Goldman, Jason Simpson was never considered a suspect or a person of interest. The 41-year-old lives in Miami, where he reportedly works as a chef. HuffPost was unable to reach Simpson for comment Monday because his phone had been disconnected.
But Dear said he has spent nearly two decades looking into the case and assembled a mountain of circumstantial evidence, which, he said, suggests that O.J. Simpson had nothing to do with the murders of Brown and Goldman.
"I flew out two weeks after the murders," he said. "I climbed over the back gate and walked the walkway to the front door, and that's when I realized O.J. could not have done it. But he was there. He was either there at the time or there afterwards [and] became part of the crime."
In his book, Dear claims that he has the knife used in the murders, along with photos and other evidence that suggest the true killer was Jason Simpson, O.J.'s son with his first wife.
"When I tell you we have the weapon — we found the weapon in Jason's storage facility that he failed to make payments on. We know he carried it — his initials were carved in the leather sheath," Dear said.
"We have emails from his former roommates that were in college with him. We have our suspect's diaries. We have his forged time card, and we have the vehicle he was driving on the night of the murders," said Dear.
The private investigator also claims to have photos of Jason Simpson wearing the knit cap that was found at the murder scene.
But why? Why would Jason Simpson kill Brown and Goldman?
During O.J. Simpson's trial, prosecutors alleged that the defendant was obsessed with his ex-wife, that he was prone to jealous rages and that he would stalk her.
Dear contends that Jason Simpson has his own demons and suffers from "intermittent rage disorder."
"Our suspect at the time was 5'11" and 235 pounds," Dear said. "He was 24 years old, and he was on probation for assaulting his previous employer with a knife. In addition to that, he's had three attempted suicides and has been in a psychiatric unit."
On the day of the murders — June 12, 1994 — O.J. Simpson and Nicole Brown attended a dance recital for their daughter. Dear alleges that Jason Simpson was working as a chef in a Beverly Hills restaurant and had put together a special meal for the family. Brown, however, did not attend.
"You're dealing with a young man who just weeks prior had checked into a hospital where he said he was out of his medication and was about to rage," Dear said. "I have no doubt he had no intention of killing her, but [he] confronted her and, as a result, something happened."
Dear said the diaries he obtained, which were allegedly written by Jason Simpson, refer to the young man's obsession with knives and the problems he was purportedly dealing with.
One entry allegedly reads, "It's the year of the knife for me. I cut away my problems with a knife. Anybody touches my friends — I will kill them. I'm also tired of being Dr. Jekyll [and] Mr. Hyde."
O.J. Simpson was unavailable for comment at the Lovelock Correctional Center in Lovelock, Nev., where he is serving a 33-year prison sentence. In 2008, he was found guilty of armed robbery and kidnapping for taking sports memorabilia from a dealer at gunpoint.
While the book's bombshell claims have not been proved — authorities in California have yet to comment on them — Dear insisted he can back up every allegation.
"I have been inducted into the Police Officer Hall of Fame as a private investigator, so my credentials are not [that of] some idiot guy just throwing it out there. My reputation is important to me. I would not say any of this without a great deal of backup," Dear said.
Dear also contended that he has managed to convince others that his theory has merit.
"I recently did a speech in front of 533 law enforcement investigators and prosecutors," he said. "The first statement I made was 'How many of you believe O.J. was guilty?' and everyone raised their hand. When [my speech] was over, I asked the same thing and only three people voted guilty. So when you get law enforcement and all these people to take that position, that's a pretty strong position."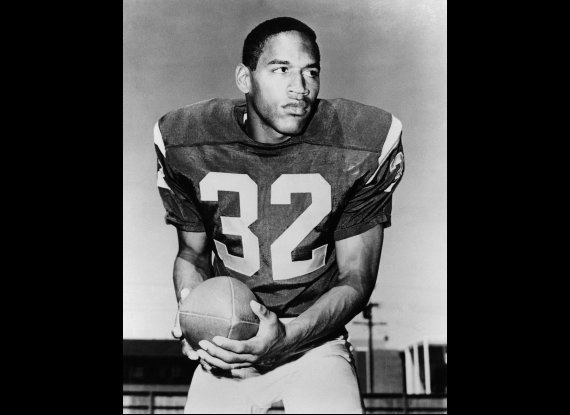 This is a 1991 California Department of Motor Vehicles photo of Ronald Lyle Goldman, 26, who was found murdered along with Nicole Brown SImpson on June 12, 1994.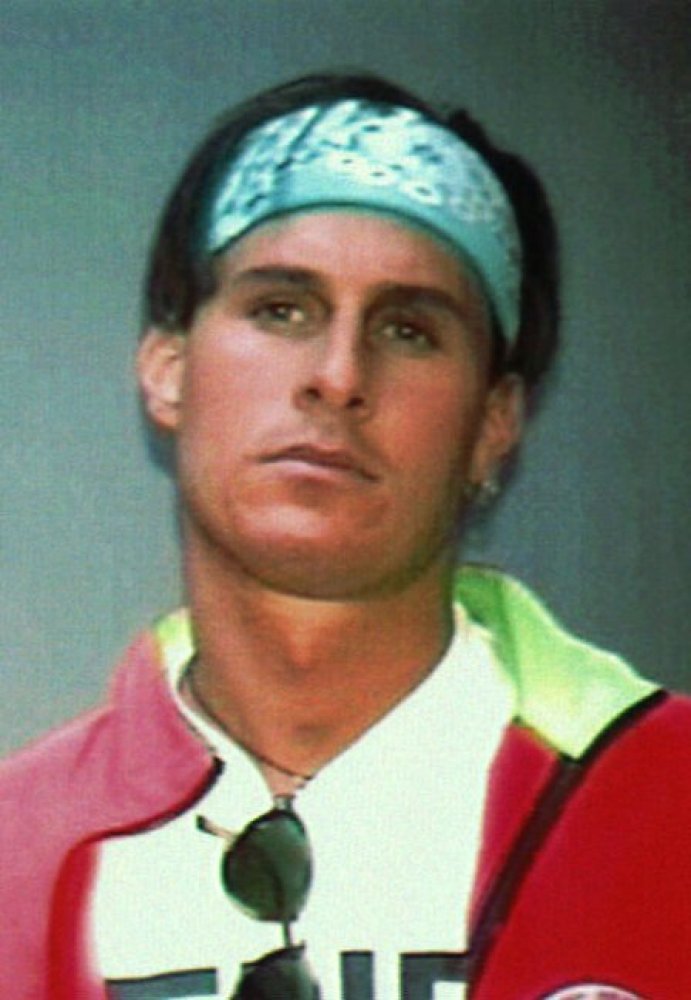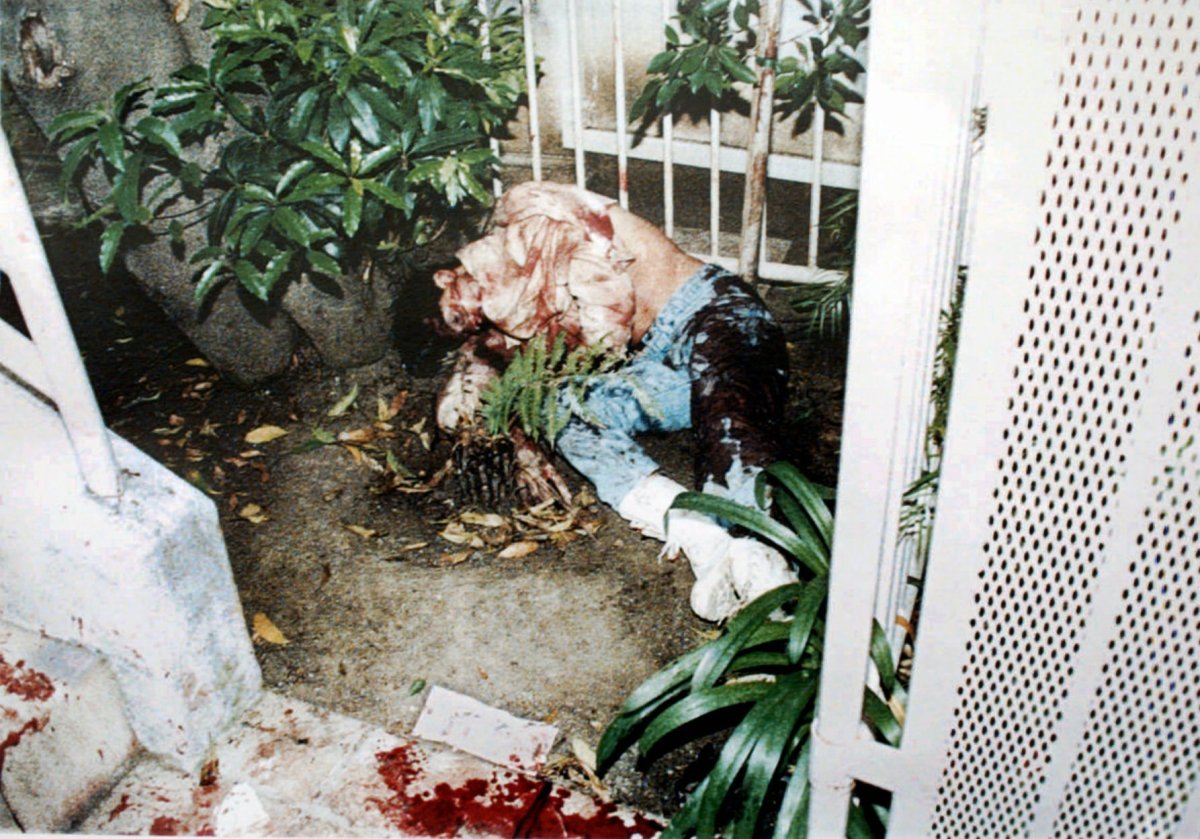 New Book Says O.J. Simpson's Son Jason Killed Nicole Brown
Dear's goal is that the information "will lead to the convening of a special grand jury, an arrest, and a conviction for these senseless murders."
To most of those who watched the famous "white Bronco" low-speed chase and trial after the killings in 1994, it will likely seem inconceivable that someone other than Simpson committed the murders, but Dear cites some compelling evidence to support his case. At the very least, it seems Jason Simpson should have been considered a suspect, which he never was.
(And if there is any conceivable explanation for O.J. Simpson's bizarre behavior after the murders other than that he killed his ex-wife, it is that he knew that his son had killed Nicole Brown Simpson and wanted to protect him.)
Importantly, this is not the first time Dear has investigated a murder. He used the same method to solve the murder of an Ohio man named Dean Milo, which resulted in 11 people (including Milo's brother) being sent to jail.
We've pulled out the biggest reasons why Dear considers OJ's son a major suspect.
Prior to the killings, O.J.'s son Jason was diagnosed with "intermittent rage disorder" (AKA Jekyll and Hyde syndrome) and was given the drug Depakote to control his rage and seizures.
Jason abused alcohol, ecstasy, and cocaine as early as age 14. Police reports indicate that he was arrested at least four times (including DUI, driving with a suspended license, and assault with a deadly weapon) while medical records reveal at least three suicide attempts.
A note titled "Dear Jason" that described the writer as being three persons was identified by handwriting experts as being written by Jason Simpson; he also wrote about killing anyone who hurt his loved ones and how he felt like "Jekyll and Hyde" (in diaries obtained by Dear).
In January 1994, six months before the killings, Jason went to the emergency room because he heard voices of people who weren't there and said he felt as if he was "going to rage" because he ran out of Depakote. He stopped taking Depakote two months before the murder   
In his past, Jason had nearly killed a girlfriend (with a knife) and almost seriously injured another in fits of rage (whereas O.J. has been accused of domestic abuse, but he has never been arrested for assault and was not prone to use weapons to settle a dispute).
The night of the murders, Jason expected Nicole Brown Simpson's family to dine at the restaurant where he was working, but Brown Simpson chose another restaurant (probably without telling Jason).
The murders took place between 9:45 and 10:05 p.m. Jason was by himself after approximately 9:50 p.m. and "has no alibi that can be supported by anyone else as to where he was while the killings occurred."
Jason's time card for the night of the murders was handwritten, even though the electronic time clock was working.
The black "navy watch cap" found at the crime scene contained animal hair and hair fibers that did not match O.J.
Photographs obtained from Jason's storage locker show that Jason wore watch caps often. One (dated 3/24/93) shows him sitting with his dog while wearing a cap identical to the one found at the crime scene.
The day after the murders (and four days prior to his arrest), O.J. hired top criminal attorney Carl Jones to represent Jason even though he wasn't a suspect.
One of Jason's ex-classmates informed Dear that Jason was trained in hand-to-hand combat as well as field knife training while attending the Army and Navy Academy, whereas O.J. hates the sight of blood.
Based on pictures of Ron Goldman's badly bruised and swollen hands, he must have struck hard blows to the assailant, and he was a 3rd degree black belt. The next day O.J. voluntarily stripped at the LAPD, and there were no marks or bruises that indicated he had been in a scuffle
Dear bought contents of a storage locker owned by Jason Simpson around the time of the murders and found a knife that matched the description of the murder weapon. "After examination of [Jason's] knife by a world-renowned forensic scientist, the butt of the knife appears to match the blow/injury Nicole Simpson suffered on the top of her head." (Whereas O.J.'s Swiss Army knife and stilleto were conclusively ruled out as the murder weapon.)
The LAPD found 15 separate unidentified fingerprints at the crime scene. None belonged to O.J., and police never compared Jason's fingerprints)
At the time of the murders, 24-year-old Jason was on probation for assault with a deadly weapon for attacking his boss with a kitchen knife.
"Investigators found blood and skin under Nicole's fingernails … along with blood drops on her back that didn't match those of O.J." (Jason was never interviewed and never gave a DNA sample.)
Three crime scene experts studied the investigative material and determined that "Jason Simpson should have been considered a major suspect in the murders."
Four doctors reviewed the investigative material along with Jason's records and determined that "Jason Simpson is psychologically disturbed and in need of help."
Jason's psychiatrist said that "if Jason was guilty he could never be convicted because of his mental condition."
One of Dear's colleagues told BI that Jason Simpson's whereabouts are currently unknown. O.J. has been in prison since 2008 (for armed robbery)…