Chinese Culinary Culture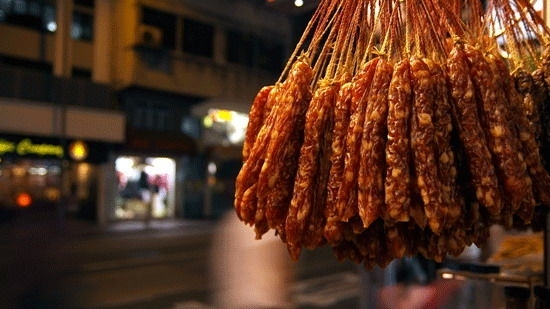 Economic Observer Online

Never before in Chinese history has a documentary film aroused so much public enthusiasm. Everybody is talking about a new 7-part documentary called A Bite of China which was recently broadcast late at night on CCTV 1. The documentary depicts various gourmet items across the vast Chinese culinary landscape.
According to Taobao, China's biggest online retail website, just five days after the series began to air, nearly 6 million people went to the site in search of various local specialties, particularly those mentioned in the documentary. More than 7.2 million deals were concluded. A ham producer from Yunnan Province saw his sales grow 17-fold in five days.
Ironically, one can't help but believe that the documentary's popularity is probably linked to the endless stream of horrific food security issues that have emerged in recent years.
In one well-received article, a netizen wrote: "I wonder how many felt so empty-hearted and sighed after watching the film. Blue-vitriol watered chive, formaldehyde sprayed cabbage, Sudan Red colored salty eggs, restaurants using gutter oil … The list is long."
A varied, profound, and ancient food culture that is famous world-wide and which should have made the Chinese proud ends like this: one can only lament.
Food is the most vital thing in people's lives. Yet China's food industry is a typical portrayal of "bad money driving out the good."
The market is huge while the cost of faking and cheating is so low for unscrupulous businessmen; and the punishment is too light.
Take the milk industry as an example. Although Sanlu, the company that sold the melanin-adulterated milk powder, was punished, thousands of other dairies took up the slack. In order to allow national brands to survive, Chinese authorities are happy to loosen their regulations, which are now even lower than they were 25 years ago.
As the documentary shows, people are attracted not to gourmet items like matsutake, a species of rare mushroom grown naturally in remote virgin forests, but to common Chinese dishes like barley, lotus root or tofu. They are what meet our basic needs.
This explains why people are so excited about A Bite of China – it is a reminder that there is still a world out there where food is decent and people have dignity.