Sex on screen: No longer taboo?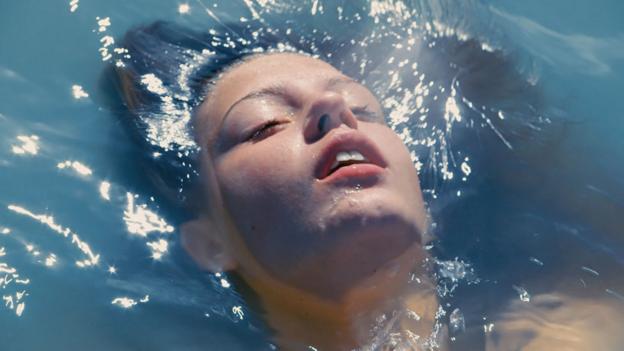 Blue Is the Warmest Colour and Nymphomaniac have attracted attention for their graphic sexual content. But what does the explicit trend mean for films? Nicholas Barber reports.
The most talked-about eight minutes in cinema last year were in the French film, Blue is the Warmest Colour. The movie's graphic lesbian sex scene was so explicit and prolonged – frankly, it looked exhausting ? that Abdellatif Kechiche's three-hour coming-of-age drama could have been dismissed as pornography. And yet, while there was much debate concerning the morality of a 52-year-old male director telling two naked young actresses to contort themselves into human reef knots, the film won the Palme d'Or at the Cannes Film Festival, and went onto garner rave reviews. Most critics accepted that Blue is the Warmest Colour wasn't a blue movie – but an honest, unflinching portrayal of first love.
It wasn't a one-off, either. When you scan the list of 2013's films, you could be forgiven for thinking that today's directors have sex on the brain. Another of last year's international festival favourites, Gloria was a candid comedy-drama about a fifty-something Chilean divorcee (Paulina Garcia) with a penchant for one-night stands. Paradise: Love focused on an Austrian single mother who went on holiday to Kenya ? and who used the local men as more than tour guides. François Ozon's Jeune et Jolie had a Parisian schoolgirl embarking on a career as a call girl. Gwyneth Paltrow and Mark Ruffalo, taking a break from saving the planet in The Avengers, appeared in Thanks for Sharing, a drama about a support group for sex addicts. Michael Winterbottom and Steve Coogan made The Look of Love, a biopic of Paul Raymond, one of Britain's wealthiest strip-club proprietors and pornographers. Another biopic, Lovelace, featured Amanda Seyfried as the star of the revolutionary 1970s hardcore hit, Deep Throat. And Joseph Gordon-Levitt, last seen in Looper and The Dark Knight Rises, chose a different kind of film for his debut as a writer-director. In Don Jon, he played a New Jersey bartender who watched porn on his computer several times a day, despite having Scarlett Johansson (another Avengers star) as his girlfriend.
This year, the trend continues. Audiences will be treated to not one but two American films that revolve around unlikely sex workers. Stacie Passon's Concussion is a drama about a middle-aged mother who becomes a prostitute, and Fading Gigolo is a comedy written and directed by John Turturro, who also stars as a florist-turned-escort. But before that, another major film is bound to foster as much discussion as Blue Is the Warmest Colour. Lars von Trier's Nymphomaniac ? or 'Nymph()maniac', to use the posters' suggestive mis-spelling ? is an eccentric, experimental four-hour series of carnal adventures.
Candid camera
Perhaps we shouldn't be too surprised that so many new movies are set in the bedroom (or in the case of Nymphomaniac, everywhere else but).  Henry Fitzherbert, film critic of UK newspaper the Sunday Express, believes that the sexual floodgates have been opened by "the normalisation of pornography". The internet is so awash with porn sites, risqué music videos, and raunchy Twitter 'selfies', he argues, that sex scenes are no longer taboo in cinemas. Ironically, however, the ubiquity of such online imagery also means that people are less likely to pay to see it in cinemas.
"While a certain demographic might be swayed by the promise of saucy scenes in movies," says Anna Smith, a film critic for Time Out London, "the size of that group must be vastly reduced since the advent of the internet. Porn is readily available online, so no-one with a computer or mobile phone is going to see Nymphomaniac for sexual kicks."
Jonathan Romney, another critic, agrees. "Recent reports suggest that sexual content is actually a turn-off for the box office," he says. "Mainstream audiences simply aren't interested, not on the big screen, at least. This means that sexual content is a way for non-mainstream directors to show that they're serious about what they're doing, and for film-makers closer to the mainstream, like Joseph Gordon-Levitt, to acquire a bit of edgy cachet."
The films mentioned above are certainly serious. What they have in common ? apart from the so-called 'scenes of a sexual nature' ? is that they are all intended as thought-provoking, mature character studies. They may have their share of nothing-left-to-the-imagination close-ups, but these are allused to illustrate the protagonist's state of mind, rather than to excite viewers in dirty raincoats. What we're seeing, then, isn't just a new wave of films about sex, but a new wave of films that treat sex as a part of life, as opposed to a peep-show indulgence.
Sunset strip
When it comes to conventionally titillating sex scenes ? all gym-trimmed abs and flattering camera angles ? the place to go isn't the cinema but cable and satellite television. Viewers are less embarrassed about gawping at intertwined bodies in the privacy of their own homes than they are in the multiplex. And, away from the restrictions of the advertising-led major networks, HBO's True Blood, Rome and Game of Thrones are steaming up the small screen like never before. Showtime is even broadcasting a hit series called Masters of Sex ? a title that would have been unthinkable a decade ago.
Whether Hollywood's film industry will ever be as bold as its television industry is doubtful. In November, Evan Rachel Wood complained on Twitter that censors had cut an oral sex scene from her latest film, Charlie Countryman, "but the scenes of people being murdered by having their heads blown off remained intact and unaltered". In general, violence is deemed acceptable in today's mainstream Hollywood movies, while sex tends to be confined to leering adolescent shots of Megan Fox wearing skimpy cut-off jeans in Transformers.
"My guess would be that Hollywood studios will continue to shy away from candid sexuality," says David Gritten, a film reporter for the Daily Telegraph. "They're more at ease with family-friendly content, which brings in more revenue because it sells more tickets per family. Occasionally, sex creeps into Hollywood films, but usually from a film-maker with an unimpeachable reputation, such as Scorsese with Wolf of Wall Street and Paul Thomas Anderson, with The Master."
The one factor that might make a difference, of course, is money. Sam Taylor-Johnson is currently shooting an adaptation of 50 Shades of Grey, EL James's mega-selling erotic novel. If the film is half as successful as the book, a wave of imitations is sure to follow. But anyone hoping for a Hollywood remake of Blue Is the Warmest Colour could have a long time to wait.