Update Headlines
Prosecutors to release Strauss-Kahn on 'own recognizance'
STRAUSS-KAHN INQUIRY
Former IMF chief Dominique Strauss-Kahn is making a surprise court appearance in New York Friday following revelations that prosecutors in the sexual assault case against him are having problems with the accuser's credibility. Follow our live blog.




Accuser Has Credibility Issues


Dominique Strauss-Kahn Tried to Rape Me, Says French Journalist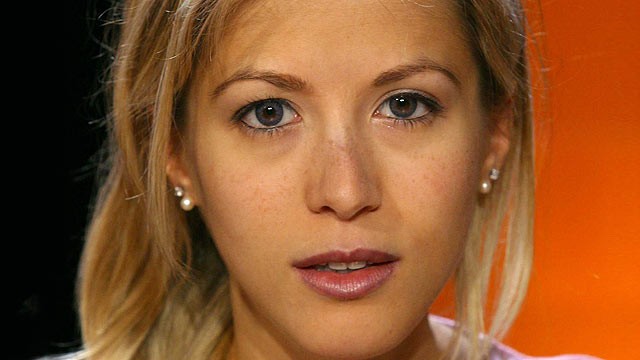 By ANNA SCHECTER
May 16, 2011
Dominique Strauss-Kahn, who is currently being held in a New York City jail on sexual assault charges, allegedly attempted a similar assault on a 22-year-old French journalist in 2002.
The head of the International Monetary Fund was hauled off an Air France flight just before it departed New York Saturday night and charged with the attempted rape of a maid at the Sofitel hotel in Manhattan. On Monday a New York City judge denied him bail after prosecutors argued they were investigating reports that Strauss Kahn had "engaged in similar conduct at least once before.
French journalist Tristane Banon has accused Strauss-Kahn, a prominent French politician who was considered a potential candidate for president in next spring's elections, of attempting to assault her when she interviewed him nearly 10 years ago.
Banon recounted her harrowing experience with Strauss-Kahn as part of a French television show "93, Faubourg Saint-Honoré," that aired on the French cable TV channel Paris Première in February 2007.
"It ended up violent… I kicked him several times, he unbuttoned my bra … and tried to unzip my jeans," Banon said on the show.
UPDATE NOTES :   THE FOLLOWING VIDEOS HAVE BEEN PULLED BY THEIR ORIGINAL PUBLISHERS IN LIGHT OF TODAYS SHOCKING DEVELOPMENTS OF STRAUSS-KAHN RELEASE FROM ELECTRONIC MONITORING AND HOUSE ARREST.

WATCH Banon describe the alleged attack (English subtitles).  >>>> video pulled by publisher
Banon recounted the story of the 2002 alleged attack while filmed sitting at a dinner table with guests, each one telling of his or her bad experience with a politician. Strauss-Kahn's name is covered up by a beep on the show, but Banon has subsequently confirmed she was talking about Strauss-Kahn.
At the time of the alleged attack, Banon, then only 22, had arranged to meet with Strauss-Kahn to interview him for her first book "Admitted Mistakes," in which she queried politicians about the greatest error of their careers.
Banon said in the clip that Strauss-Kahn told her to meet him at an address that turned out to be an apartment that was empty except for a bed and a video camera. Banon said she was "surprised" when told to meet him there since she knew where he lived and worked.
Once inside, Banon said, Strauss-Kahn insisted that she conduct the interview "holding his hand."
Banon said that the hand-holding turned into sexual advances and that Strauss-Kahn became violent. They fought on the floor of the apartment. "When we were fighting, I used the word 'rape' to scare him," said Banon, which she said did not stop Strauss-Kahn. Ultimately, she fought him off and left.