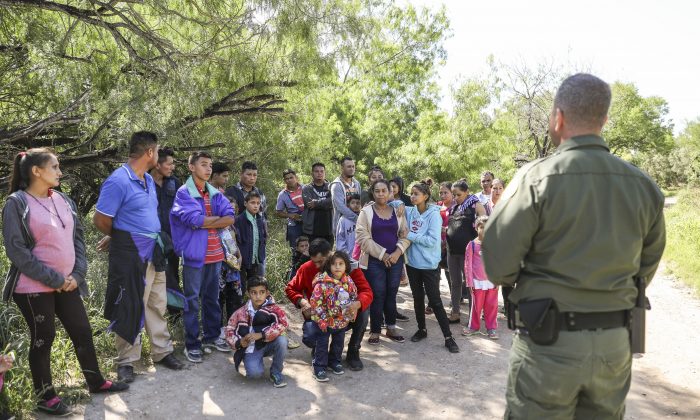 The Billion-Dollar Business of Human and Drug Smuggling
WASHINGTON—Huge money is flowing straight to the coffers of the Mexican cartels and smuggling organizations off the backs of illegal immigrants. And as the numbers reach new heights every month, the profits continue to roll in.
Border Patrol has apprehended 460,294 illegal aliens during the first seven months of fiscal year 2019.
The lower estimate of payment that illegal immigrants pay smugglers is $1,500 per head, bringing the total to $690,440,000.
This is a low estimate—illegal immigrants from some countries, such as China, pay up to $15,000 per head.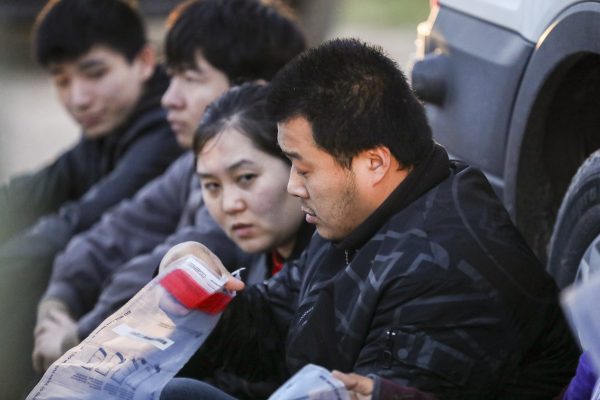 On top of that, the $690 million figure doesn't include those who evade capture.
In Texas' Rio Grande Valley alone, 25,000 illegal aliens evaded capture in the first five months of fiscal 2019, while 103,000 were captured.
If we apply the ratio that for every 103 captured aliens, 25 get away, we get a total southwest border estimate of 88,500 got-aways for the first seven months. If each of them paid the basic fee of $1,500, that's another $132,750,000.
The conservative estimate is now at $823 million for the first seven months of fiscal 2019.
Former Homeland Security Secretary Kirstjen Nielsen estimated that 1 million illegal immigrants will be apprehended this fiscal year. That puts the low estimate at $1.8 billion, including got-aways.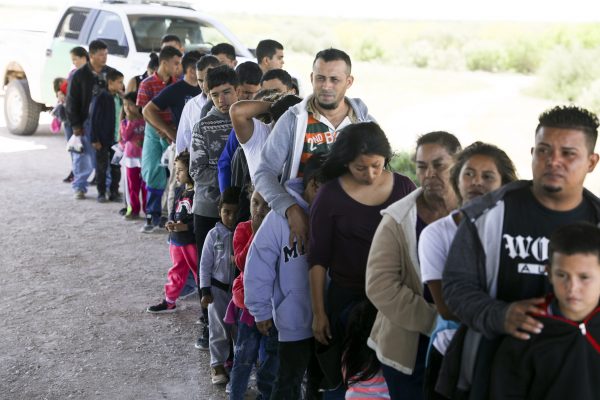 Add the Drugs
The profits the cartels are reaping from drug trafficking is likely also on the rise. As up to 40 percent of Border Patrol resources are tied up with large groups, cartels are getting a free pass around them.
"Human smugglers choose the timing and location for these large group crossings strategically, in order to disrupt border security efforts, create a diversion for smuggling of narcotics, and allow single adults seeking to evade capture to attempt to sneak in," said former CBP Commissioner Kevin McAleenan at a Senate hearing on March 6. "Even worse, these smugglers visit horrible violence, sexual assault, and extortion on some of the most vulnerable people in our hemisphere."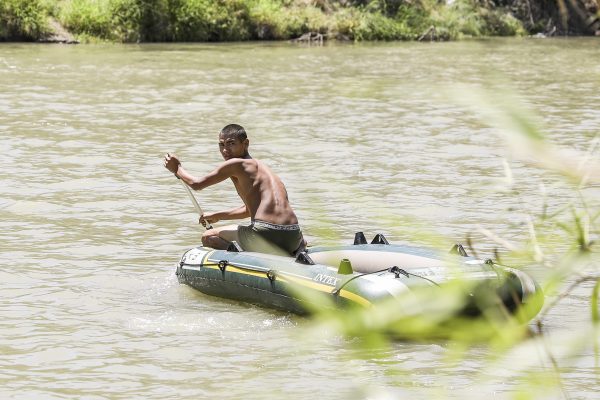 The Rio Grande City Border Patrol station is one of nine stations within the Rio Grande Valley Sector in southeast Texas. It is the busiest station for narcotics seizures and second-busiest for illegal alien apprehensions.
But, despite the station seizing 42,000 pounds of narcotics in the first five months of this fiscal year, "we're not even probably catching about 10 percent of it," said Raul Ortiz, former deputy chief Border Patrol agent for the Rio Grande Valley sector.
That would mean 378,000 pounds of drugs have made it across into the Rio Grande City area between the ports of entry.
"The cartels are starting to push alien traffic out here [where] there's nothing [but] a little, bitty village," Ortiz said. "And why are they doing that? Not because it's a close proximity to a community. No, because the cartels are using that as a diversion so they can tie up our hands so our agents can't get to the narcotics or to smuggled alien traffic."
#CBP officers at the Port of Nogales in AZ seized nearly $96K in unreported currency and almost $406K worth of heroin, fentanyl and meth in 2 separate incidents over the weekend. Details: http://bit.ly/2W3uV3p 
Border Patrol Chief for Yuma, Arizona, Anthony Porvaznik said his sector is so overwhelmed with large groups from Central America, that he estimates 50 to 60 percent of his manpower is unable to focus on border security and national security-related issues.
"If you look at how many people enter the country and how many people we arrest, we're very effective," Porvaznik said. "But it's the people that are getting away that are the problem."
He estimates at least 20 percent of those who try to evade Border Patrol, "that we know of," are successful.
And with more than half of his manpower dedicated to the family units, all three of the highway checkpoints he runs are closed.
"We don't know what is getting through," he said. "Last year … we had just under 1,800 pounds of methamphetamine seized at our checkpoints. This year, we're far below that because we don't have our checkpoints open all the time. So, that's hundreds and hundreds of pounds of methamphetamine, dangerous drugs getting into the communities all across America, because it doesn't stay in Yuma. It goes all across America."
#BorderPatrol agents assigned to San Diego Sector seized over 95lbs of meth and heroin hidden inside the false floor of a truck bed. Agents discovered the drugs at a checkpoint following a K9 alert. Details: http://bit.ly/2GSlwlF 
Sheriff Mark Napier for Pima County, Arizona, shares the longest international border with Mexico, much of it unsecured.
"We're seeing huge amounts of methamphetamine. Some of that's coming through the ports of entry. Some of it's coming across the desert areas. Fentanyl, heroin, cocaine are all coming in huge unimaginable quantities," Napier said on April 17.
"Just last week, my deputies interdicted 58 pounds of methamphetamine. Now it used to be if you got two or three ounces of methamphetamine, that was considered a big deal. Now we're doing 58 pounds. A month ago they did 13,000 fentanyl pills. Now imagine the amount of overdoses, the trips to emergency room, the addiction associated with 13,000 fentanyl pills."
And the profits going to the cartels.