SAUDI GOV'T COMPUTERS HACKED! DOCUMENT DUMP UNDERWAY!
Saudileaks: Yemeni Group Hacks Saudi Gov't,  Thousands of Top Secret Documents

The Yemen Cyber Army announced Wednesday evening that it has hacked the website, servers and archives of Saudi Arabia's Foreign, Interior and Defense ministries and would release thousands of these top secret documents.
The group claimed that it "has gained access to the Saudi Ministry of Foreign Affairs (MOFA) network and have full control over more than 3000 computers and servers, and thousands of users. We also have access to the emails, personal and secret information of hundreds of thousands of their staff and diplomats in different missions around the world".
The hackers' statement, which said the cyber army has also attacked the Saudi Interior and Defense ministries and vowed to release their details later, was carried by several globally known hackers websites.
The statement further vowed to automatically wipe off the Saudi Foreign Ministry computer systems and servers at 12:00 Wednesday midnight, and apparently it has succeeded as the claim has been verified by zone-h. The website shows the flash images that have been left for the Saudi foreign ministry staff and diplomats when they came to work and started up their computer systems on Thursday morning.
Also in the statement, the Yemen Cyber Army promised to release a small portion of the vital information it has. And now it has fulfilled the vow.
The group has first left defacement screenshot mirrors to prove its claim:
https://services.mofa.gov.sa/uploads/YCA.html
https://services.mofa.gov.sa/mofa.html
http://zone-h.com/mirror/id/24345684
http://golgeler.net/view-%3E215690
Then the hacking group has left a several-page word document that contains the url addresses of some of the files that it has hacked. The files contain hundreds of pages of the cables and telex messages of Saudi Arabia's embassies worldwide, Foreign Ministry communications, and internal and private documents.
The group has vowed to release the entire database of the Saudi foreign ministry in the near future.
To see the links of the files and the documents released by the Yemeni hackers, please click the file below.
Saudileaks  
The word document starts with the name of the operation followed by the hackers' statement in English and Arabic. Then it presents the url addresses of the files. It also contains the password that you are asked to provide when downloading of each file is complete.
Many of the files that can be found in the url addresses contain scanned documents signed and sealed by top Saudi officials.
Some other url addresses require a little complicated process to download, install and run.
*editors note……imagine the dirty laundry  !!! 

Brazil, China agree multibillion trade, investment deals
More than half of Russians see America as a threat, and many fear US military invasion
Putin's Next Takeover Target Is Oil Giant's $34 Billion Cash Pile
In Russia, even private companies serve at the pleasure of the president, particularly if they pump oil 
Egyptian court: Former President Hosni Mubarak can go free
Massacre at Glencoe (and Yeovil)
Nick Clegg was right to take the Lib Dems into coalition—but the impact on his party has been disastrous
Germany's latest spying scandal has created the biggest crisis yet for the country's foreign intelligence agency. The German government appears to have been aware of widespread US spying, possibly including economic espionage, against European targets and yet it did nothing to stop it. By SPIEGEL Staff more… [ Comment ]
>
Double-Edged Sword Of The "Open Hardware" Revolution
My Big Fat Greek Army – And German Responsibility For The Waste
BERLIN — One factor rarely mentioned in the debate over Greece's debt is Athens' huge military expenditure. Indeed, in proport…
The Holocaust's Last Taboo: Talking About Nazi Child Sex Abuse
TEL AVIV — One day, six years ago, while working on a documentary for Israel's Holocaust Memorial Day, television producer Ronnie …
Egyptians Look To Emigrate To Liberland, The World's First Facebook-Driven Micronation
CAIRO — There are two smiling European-looking 30-somethings waiting to welcome you to the new website, Liberland.org, while a hopeful-soun…
Muslim And Happy In … Brazil
SAO PAULO — There's a big crowd for midday prayers this Friday. More than 500 people — men, women and children — …
Why Turkey's Military Is Killing Mules At The Iraqi Border
-OpEd- ISTANBUL — Turkey's Roboski military outpost became infamous as the location of the 2011 bombing that killed 3…
Unraveling The Putin Enigma, From The Inside
MOSCOW — The master of the Kremlin had disappeared. For ten days, Vladimir Putin didn't offer a single sign of life to his people. He was …
Mediterranean Graveyard, The Nameless Dead Of Malta
VALLETTA — They're stacked in silver tubes. One on top of another. They are sealed in black plastic bags with marker-scribbled signs hu…
Libya, A Former Migrant Gold Mine Descends Into Chaos
GARABULLI — Two unfinished houses on the sand, facing a Mediterranean sea in shades of grey. So this is where they left from. According to …
Europe And Immigration, An Honest Proposal From Italy
?-Analysis- TURIN — Thousands of people — calling them people, i.e. men, women and children, is the first s…
World Front Pages After Migrant Tragedy
Newspapers around the world featured the tragedy in the Mediterranean Sea on the front pages of their Monday edition, after as many as 700 migran…
HANOVER — At the beginning of the 20th century, Berlin had a sizable, highly educated Arab community, which was  known to have ve…
100 Years Ago, 1.5 Million Christian Armenians Were Systematically Killed. Today, It's Still Not A 'Genocide'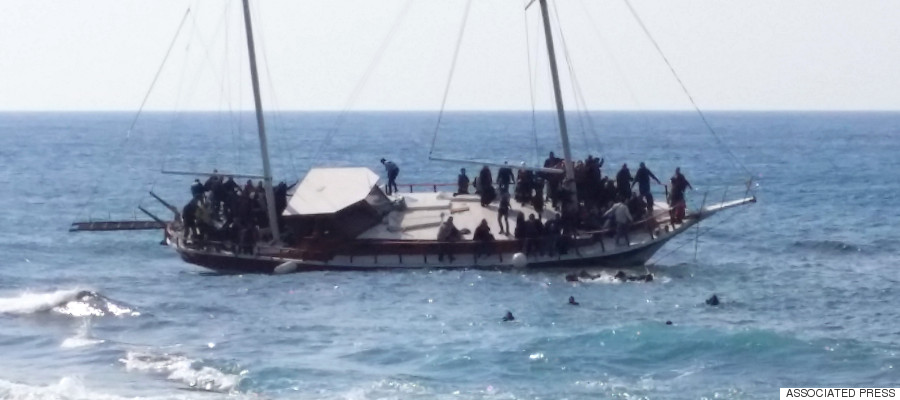 EU: Destroy Migrant Smugglers' Boats
European Union officials developed a 10-point plan to address migrant smuggling by boat Monday, which includes plans to destroy smugglers' boats so that they can't repeat the trip. The new plan also promises to expedite processing of asylum applications and to fingerprint all migrants. "We are developing a truly European sense of solidarity in fighting human trafficking – finally so," said U.S. foreign policy chief Federica Mogherini. The news camed amidst reports of yet another migrant boat calamity in the Mediterranean Sea this morning, and as survivors of Sunday's boat crash—carrying as many as 950 passengers—still number at just over two dozen. The death toll from Sunday's crash may make it the worst disaster in the Mediterranean in years.

Bibi To Seek Extension For Forming Government.. Tougher Than Expected.. Chance That A Unity Government May Be Necessary
When A Muslim Doctor Saved A Jewish Teenager From The Nazis
HANOVER — At the beginning of the 20th century, Berlin had a sizable, highly educated Arab community, which was  known to have ve…
Al-Hasakah, At The Crossroads Of The Syrian Civil War
AL-HASAKAH — On the large roundabout that marks one of the entrances into Al-Hasakah, in northeastern Syria, the Kurdish red, gre…
Cuba, Early Signs Of A New Entrepreneurial Impulse
-Analysis- HAVANA — The Cubans are not going to forget the picture of Presidents Raúl Castro and Barack Obama …
Why The Ghost Of Armenian Genocide Haunts The Kurds Of Turkey
DIYARBAKIR — Leaning against a basalt pillar, young Muhammad Enes calls out in his reedy voice to anybody who approaches, …
An Iraqi officer planned Islamic State's takeover in Syria and SPIEGEL has been given exclusive access to his papers. They portray an organization that, while seemingly driven by religious fanaticism, is actually coldly calculating. By Christoph Reuter more… [ Comment ]


With Greece teetering on the edge of insolvency and forced to raid pension and most other public funds, ahead of another month of heavy IMF repayments which has prompted even the ECB to speculate Greece should introduce a parallel "IOU" currency, a white knight has appeared out of nowhere for Greece, one who may offer $5 billion in urgently needed cash. The white knight is none other than Vladimir Putin.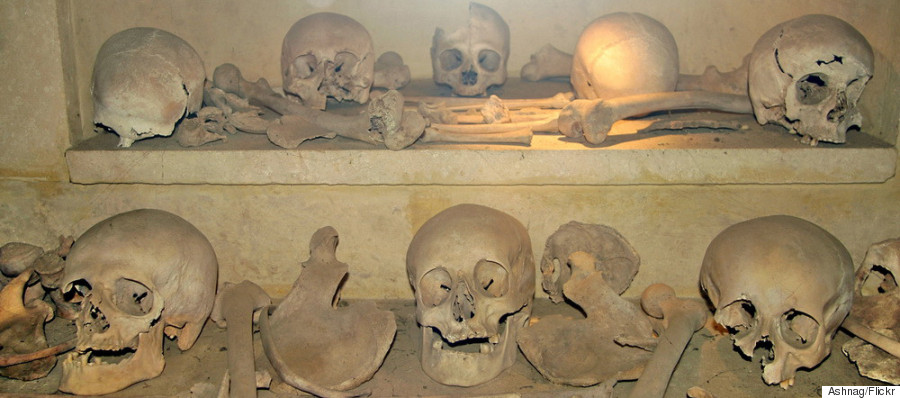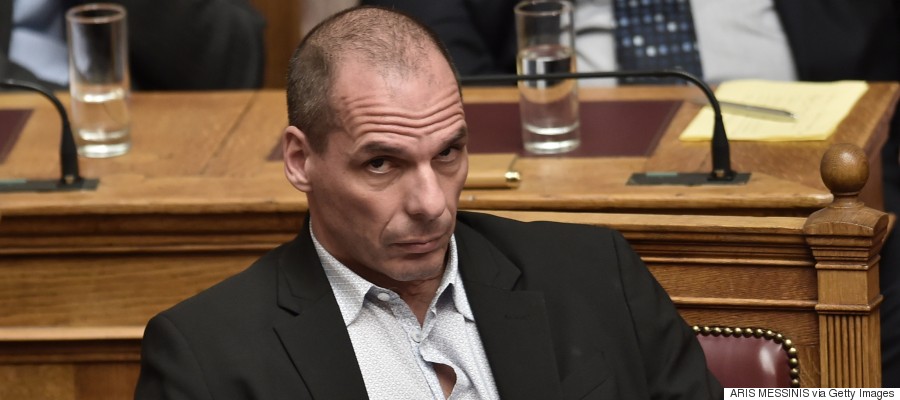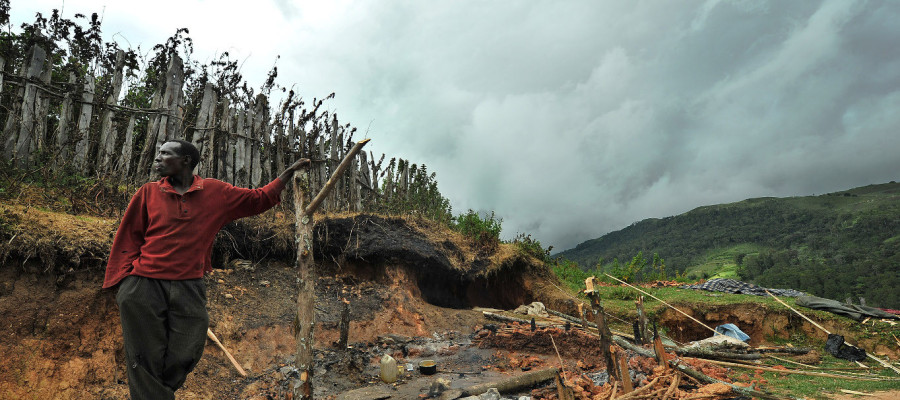 DEEP DIVE: How The World Bank Broke Its Promise To Protect The Poor… 3.4 Million Displaced By Organization-Backed Projects Since 2004… Left Trail Of Misery Around Globe…



Supporters of the Iran deal are ignoring this huge potential problem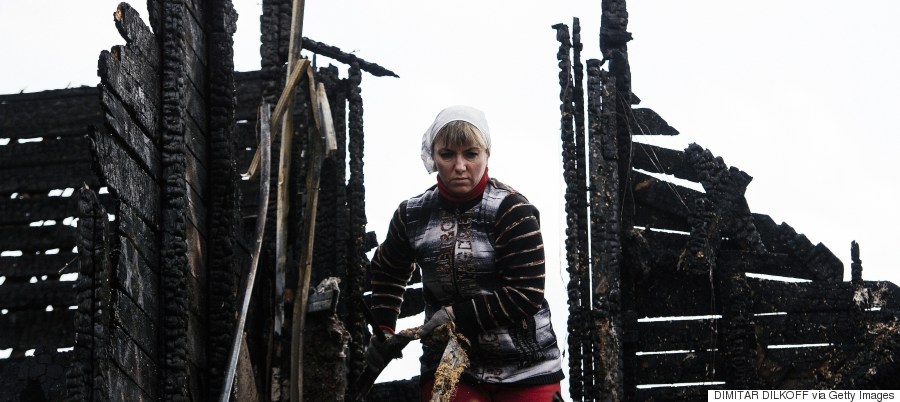 Hillary Clinton Is Probably Going to Win the 2016 Election

China's Corruption Crackdown Redefines "Business As Usual"
BEIJING — China's slowing economy and far-reaching efforts to combat corruption have altered the relationship between government and busines…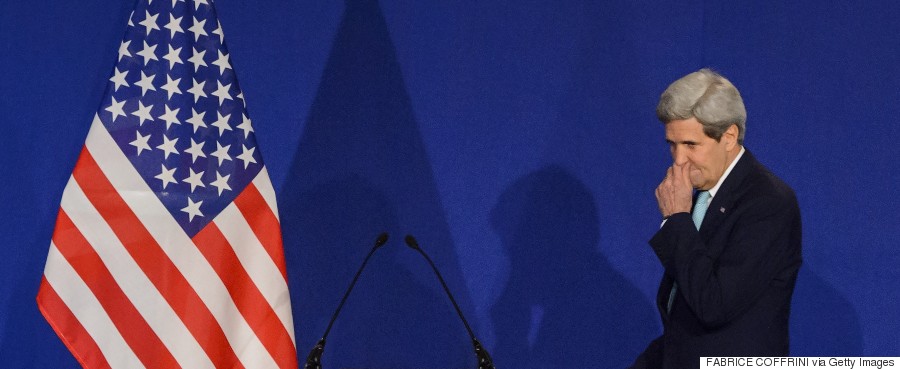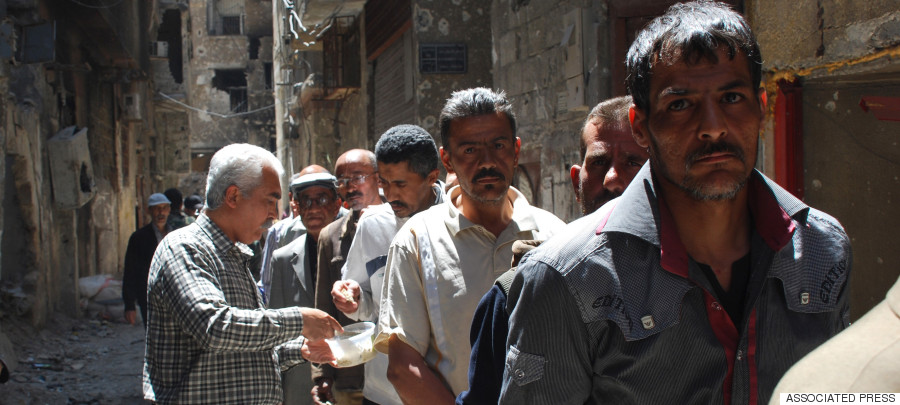 'The Greatest Threat to Europe Is Its Inertia'


Despite his influence, it's difficult to pinpoint just where he stands philosophically and politically. Born in the Slovenian capital city of Ljubljana, where he still lives today, he belonged to the Communist Party until he left it in 1988. He had a difficult relationship with official party channels because his ideas weren't considered to be sufficiently orthodox Marxist and he was never granted a professorship at the university in his hometown. He was, however, able to go to university in Paris between 1981 and 1985, where he studied the psychoanalysis of Jacques Lacan. Just prior to Yugoslavia's dissolution in 1990, he ran as the Slovenian Liberal Democrats' candidate for the presidency of Slovenia, despite his extremely critical position toward political liberalism, which he considered to be lacking in substance and power.
Žižek's thinking, which is oriented on German Idealism, on Hegel and Marx, focuses on the development of the autonomous subject and how it is imprisoned by ever-changing ideologies and identities. From Latin-America to Asia, he is valued for his critique of global capitalism and as an intellectual figurehead for the leftist protest movement. The shock over the terrorist attacks in Paris recently inspired him to write a polemical philosophical essay on Islam and modernism. In it, he addresses the rupture between tolerance in the Western world and the fundamental hatred of radical Islam against Western liberalism and makes a plea for the West to insist on the legacy of Enlightenment and its universal values. He argues that the true sovereignty of the people is only possible through a renewal of the Left.
SPIEGEL: Mr. Žižek, the financial and economic crisis showed just how vulnerable the free market system can be. You have made it your task to examine the contradictions of contemporary capitalism. Are you anticipating a new revolution?
Žižek: Unfortunately not.
SPIEGEL: But you would like to experience one? Are you still a communist?
Žižek: Many consider me to be a crazy Marxist who's waiting for the end of time. I may be a very eccentric, but I'm not a madman. I am a communist for lack of something better, out of despair over the situation in Europe. Six months ago, I was in South Korea to gave talks on the crisis in global capitalism, the usual you know, bla bla bla. Then the audience started to laugh and said: What are you talking about? Just look at us — China, South Korea, Singapore, Vietnam — we're doing very well economically. So who is that has slipped into crisis? It's you in Western Europe — or, more precisely, in parts of Western Europe.
SPIEGEL: Well, it's not quite as simple as that.
Žižek: Still, there's some truth to it. Why do we Europeans feel that our unfortunate situation is a full-fledged crisis? I think what we are feeling is not a question of yes or no to capitalism, but that of the future of our Western democracy. Something dark is forming on the horizon and the first wind storms have already reached us.
SPIEGEL: You're saying the economic crisis could lead to a political crisis?
Žižek: China, Singapore, India or — closer to us — recently Turkey don't augur well for the future. It's my belief that modern capitalism is developing in a direction in which it functions better without a fully developed democracy. The rise of the so-called capitalism with Asian values in the past 10 years at the very least raises doubts and questions: What if authoritarian capitalism on the Chinese model is an indication that liberal democracy as we understand it is no longer a condition for, and driving force of, economic development and instead stands in its way?
SPIEGEL: Democracy isn't there to pave the way for capitalism. It's there to counter the latent dangers of capitalism, which is what makes democracy all the more irreplaceable.
Žižek: But for that to be the case, there has to be more to it than just the principle of free elections. Freedom of choice can lead a society in every possible direction. In this sense, I am a Leninist. Lenin always asked ironically: Freedom — yes, but for whom? To do what?
SPIEGEL: The freedom of self-determination. And, first and foremost, freedom of speech and opinion is also a part of it.
Žižek: Magnificent! I am not a Stalinist who mocks civil liberties and pronounces that the party line is the only true, real freedom. In personal and private areas, freedom of choice is increasing, even in China. I am referring to areas like sexual freedom, freedom of travel, freedom of trade and the freedom to become rich. But I wonder if that's enough and whether this kind of personal freedom of choice is actually perhaps a trap. The gains in personal freedom mask the loss of social freedom. The classic welfare state is being demolished. We are losing sight of where the societal process leads to and in what type of society we want to live in. The field of options within which we can live out our individual freedoms needs to be redefined.
SPIEGEL: In other words, you're missing a larger systemic debate. We saw one during the 1968 student revolts, but it didn't lead to any real results, with the exception of gains in liberal civic freedoms. In contrast to the desire for individual freedom, does the totalitarian temptation not lurk in the mobilization of the collective desire to overcome the existing system?
Žižek: The 20th century is over. A totalitarian regime is incapable of surviving in the long run. If we want to maintain the image of ourselves we have in the West, then we have to revisit the immense questions relating to the expansion of democratic freedoms and to the process of self-emancipation. It is here where Europe is most threatened. I am a eurocentric leftist. It has become fashionable in leftist circles to criticize eurocentrism in the name of multiculturalism. But I am convinced that we need Europe more than ever. Just imagine a world without Europe. You would only have two poles left — the USA, with its brutal neoliberalism, and so-called Asian capitalism, with its authoritarian political structures. Between them you would have Putin's Russia, with its expansionist aspirations. You would lose the most valuable part of the European legacy, where democracy and freedom entail a collective action without which equality and fairness would not be possible.
SPIEGEL: That's the legacy of Enlightenment — the transition from self-inflicted immaturity to that of autonomous self-determination.
Žižek: Exactly! I am not one of Jürgen Habermas' best friends, but I agree with him entirely on this point. More than ever before, we should continue to stick firmly to this project of European enlightenment. It is the only thing that will allow us to change the contours of that which appears possible or doable.
SPIEGEL: Is this aim not expecting too much of a liberal democracy?
Žižek: Yes. We should go beyond liberal democracy. Ordinary democracy works as follows: The majority of voters seem satisified with the pretence of freedom of choice. but in reality they do as they are told. It is telling that Germans' favorite choice of government is a grand coalition (Eds note: a governing coalition that pairs the country's two largest parties, the center-left Social Democrats and the conservative Christian Democrats). Out of fear of having to make truly radical, pioneering decisions, people are acting as if decisions are made on their own, based on the circumstances, on practical constraints and on pre-determined conditions. But sometimes you also have to alter the field of meaning instead of just skillfully analyzing things and adapting to them. The development of a general will, Rousseaus' volonté générale, doesn't happen in this way. The development of will remains individualized and privatized and is ultimately apolitical. That's a great environment for capitalism because liberal democratic freedom and individualized hedonism mobilize people for its purposes by transforming them into workaholics.
SPIEGEL: What do you see as the alternative?
Žižek: There is no way back to communism. Stalinism was in a certain sense worse than fascism, especially considering that the communist ideal was for Enlightenment to ultimately result in the self-liberation of the people. But that's also the tragedy of the dialectic of Enlightenment. Stalinism still remains a puzzle to me. Fascism never had Enlightenment ambitions, it exclusively pursued conservative modernization using criminal means. To some extent, Hitler wasn't radical or violent enough.
SPIEGEL: What? You don't mean that seriously, do you?
Žižek: What I am trying to say is that fascism may have constituted a reaction to the banality and self-complacency of the bourgeois, but it also remained trapped within the horizon of bourgeois society and perpetuated precisely this self-complacency. I share Walter Benjamin's view that every rise of fascism is the product of a failed revolution. The success of fascism is the failure of the Left and it proves that there was a revolutionary potential but that the Left didn't know how to use it.
SPIEGEL: What is the current state of the basic values of liberalism: freedom, equality and fairness? Is liberal democracy strong enough to protect itself from illiberal attacks?
Žižek: I doubt that it is able to withstand the challenges. The global capitalist system is approaching a dangerous zero-point. Its four riders of the apocalypse are the climate catastrophe, the obvious consequences of biogenetic research, the lack of self-regulation on the financial markets and the growing number of people who are shut out. The more globalized markets become, the stronger the forces of social apartheid will become.
SPIEGEL: The dangers have been recognized and they have been broadly discussed. Still, do you think that we are powerlessly stumbling toward the abyss?
Žižek: The lack of a clear alternative cannot mean that we simply continue with the status quo. If the existing system continues to reproduce, then we are heading toward its implosion. The only thing that can save liberal democracy is a renewal of the Left. If Leftists miss this chance, the danger of fascism or at least a new authoritarianism will grow.
SPIEGEL: These trends can already be observed today — in religious fundamentalism, in right-wing populism and in an aggressive nationalism.
Žižek: That's right, and the answer to that cannot be the usual Leftist reactions of tolerance and understanding. No! By doing so, liberalism would undermine itself little by little. We have a right to set limits. We feel too guilty in Europe — our multicultural tolerance is the effluent of a bad conscience, of a guilt complex that could cause Europe to perish. The greatest threat to Europe is its inertia, its retreat into a culture of apathy and general relativism. I am dogmatic in that sense. Freedom cannot be sustained without a certain amount of dogmatism. I don't want to cast doubt on everything or question everything. Liberal dogmatism is based on what Hegel called moral substance. That's why I am also against every form of political correctness, which attempts to control something that should be a part of our moral substance with societal or legal bans.
SPIEGEL: Doesn't every culture have a pain threshold for intolerance?
Žižek: There are things that are impossible to tolerate, "l'impossible-à-supporter," as Jacques Lacan put it. What would happen if some magazine openly made fun of the Holocaust? What about jokes that are felt to be sexist or racist? The left-liberal or libertarian position on general irony or grating humor tends to go in the opposite direction — toward increased sensitivity for the defenselessness of others. You know, obscene jokes are a good test of the tolerance threshold between many cultural groups. I love them.
SPIEGEL: I'm tempted to ask, seriously?
Žižek: In earlier Yugoslavia, each constituent republic had a joke about the others. For example, Montenegrins were considered to be lazy. Montenegro has earthquakes. So why does a Montenegrin stick his penis in every hole or crevice? He's waiting for the next trembler because he's too lazy to masturbate. Or take the Jewish joke — they can be wonderful in their self-derision. Do you know this one? A Jewish woman of Polish origin — they're considered to be particularly serious in nature — stoops as she cleans a tile floor. When her husband gets home and sees her stretched backside, he pulls up her skirt in excitement and takes her from behind. When he is finished, he asks his wife if she has also been brought to climax. No, she says, I still have three more tiles to go. Without obscene exchanges like that, we don't have any real contact with each other — just a cold respect.
SPIEGEL: I wouldn't put too much faith in the strength of tests like that.
Žižek: There are limits, certainly. It becomes an explosive problem if two ethnic or religious groups live together in close vicinity who have irreconcilable ways of life and, as such, perceive criticism of their religion or way of life as being an attack on their very identity.
SPIEGEL: Is that not precisely the explosiveness packed in a statement that has recently become popular — namely that Islam is also a part of Europe?
Žižek: Tolerance is not a solution there. What we need is what the Germans call a Leitkultur, a higher leading culture that regulates the way in which the subcultures interact. Multiculturalism, with its mutual respect for the sensitivities of the others, no longer works when it gets to this "impossible-à-supporter" stage. Devout Muslims find it impossible to tolerate our blasphemous images and our disrespectful humor, which constitute a part of our freedom. But the West, with its liberal practices, also finds forced marriages or the segregation of women, which are a part of Muslim life, to be intolerable. That's why I, as a Leftist, argue that we need to create our own leading culture.
SPIEGEL: What could that be? What might this leading culture look like? Even the universal application of human rights is sometimes questioned in the name of cultural differences.
Žižek: The European leading culture is the universality of Enlightenment within which individuals view themselves through this universality. That means you have to be capable of dispensing with your characteristics and to ignore your particular social, religious or ethnic positions. It's not sufficient to tolerate each other. We need to have the ability to experience our own cultural identity as something contingent, something coincidental, something that can be changed.
SPIEGEL: The universal individual is an abstraction. It doesn't exist in real life. In reality, everyone belongs to a group or a community.
Žižek: The universal individual is very much a reality in our life. Apart from apples, pears and grapes, there should be a place for fruits as such. I love the beauty of this platonic idea. People belong to a specific group, but at the same time they are part of a universal dimension. I don't remain the same throughout the course of my life, but I do remain me. A community is not closed either. A person can leave one and join another. Our identity is made up of several identities that can exist successively and in parallel.
SPIEGEL: "The days go by, not I," reads a poem by Guillaume Apollinaire.
Žižek: Spoken in Christian terms: The holy ghost is in us all — we all share him, regardless if our identity is associated with a certain community. I'm an atheist, but I admire the emancipatory core of Christian teachings: Leave your father, your mother and follow me, Christ says. Leave your community behind in order to find your way to the universality of humanity!
SPIEGEL: Emancipation is an act of violence — a parting and an uprooting. Islam doesn't permit people to leave the community of believers.
Žižek: There is no freedom, at least no universal freedom without a moment of violence. Parting with one's roots is quite a forceful process, but this force, which doesn't have to be physical, has something redemptive about it. Mind you, it is not about destroying that which makes us special. We are attached to our idiosyncrasies. But we have to recognize that the particular is based in a contingency, a happenstance that isn't substantial to the self. Universality is the opening to a radical contingency.
SPIEGEL: What does that mean for politics?
Žižek: Iranian Revolutionary Leader Khomeini once said: We Muslims aren't afraid of Western weapons or of economic imperialism. What we fear is the West's moral corruption. The extreme form of this resistance is Islamic State or, even more so, Boko Haram. What a strange phenomenon! A social and political movement whose main objective is to keep women uneducated and relegated to their place. The old motto from the 1960s, that everything was sexual is also political, is given unexpected new meaning here: The preservation of a strict sexual hierarchy becomes the most important political imperative. And did we not experience a weaker form of the same attitude in the Russian response to the Eurovision Song Contest because a bearded Conchita Wurst won? Russian nationalist Vladimir Zhirinovsky said last May, "There are no more men or women in Europe, just it." Even our Catholic Church stirs up the same panic with its resistance to same-sex marriage.
SPIEGEL: Is unbridled individual hedonism the only thing we have with which to oppose this fundamentalism?
Žižek: No, for two reasons. The first is that our opponent isn't really religion. Zivko Kusti, a Croatian Catholic nationalist priest, declared Catholicism to be a symbol of the fact that people aren't prepared to renounce their national and cultural legacy — "the whole Croatianness." This statement makes clear that it is no longer an issue of faith and its truth, but rather a political-cultural project. Religion here is just an instrument, an indicator of our collective identity. It's about how much public one's own side controls, the amount of hegemony "our" side exerts. That's why Kusti approvingly quotes an Italian communist who claims, "I am an atheist Catholic." That's also why Norwegian mass murderer Anders Breivik, who himself is not very religious, referenced the Christian legacy as a foundation of European identity. The second reason, which is even more decisive, is that the unbridled personal freedom of choice fits in excellently with today's capitalism in the sense that the global social and economic process is becoming more and more impenetrable. Individual hedonism and fundamentalism are mutually driving each other. You can only effectively combat fundamentalism with a new collective project of radical change. And there is nothing trivially hedonistic about that.
SPIEGEL: Who determines what is contingent and what is substantial? For an orthodox Muslim, the headscarf is not contingent, it is substantial.
Žižek: Therein lays the explosive problem. The girl, the woman must decide on that in a self-determined manner. In order for her to be able to do that, she must be freed of the pressure of the family and community. And this is where the emancipatory violence applies: The only possibility for autonomy is uprooting, tearing one's self out of the community's pressure to conform. That's why one of my heroes is Malcolm X. The "X" stands for uprooting. It didn't drive him to search for his African roots. On the contrary, he saw it as a chance to attain a new universal freedom.
SPIEGEL: You welcome this violence?
Žižek: I accept this violence because it's the price for true contingency and the liberation of the self. It's like a sadomasochistic sex game. Those involved can participate in all the perversions. At any time, though, everyone has the right to say, "Stop, that's it, I'm stopping and leaving." Progress in Western democracy consists of constantly expanding the scope of universality and, by doing so, also diversifying the freedom of choice between contingent decisions. But contingency does not mean triviality. Our most valuable collective achievements are contingent — they come out of nowhere and break with our substantial identities.
SPIEGEL: Is the tireless work of expanding public free spaces the job of public intellectuals like you? That's more reminiscent of the open society of Karl Popper than of Marx's proletariat revolution.
Žižek: My god, anything but Popper! In this sense, I am still a Marxist, because what is important to me is the infrastructure of freedom inherent in institutions. Specialists — idiots in the original sense of the word — take care of finding solutions to specific problems. The intellectual is concerned with asking questions in a new way and reflecting about the societal conditions for exercising personal civil liberties. In his essay "What is Enlightenment" Kant differentiates between private and public uses of reason. This is more relevant today than ever before. To Kant, public use of reason meant free thinking apart from any political or religious pressures, whereas the use of reason in the service of the state is private. Our struggle today, and this includes WikiLeaks, is to keep the public space alive.
SPIEGEL: So how can we develop an emancipatory solidarity between groups that are culturally different?
Žižek: My answer is to struggle. Empty universality is clearly not enough. The clash of cultures should not be overcome through a feeling of global humanism, but rather through overall solidarity with those struggling within every culture. Our struggle for emancipation should be coupled with the battle against India's caste system and the workers' resistance in China. Everything is dependent on this: the battle for the Palestinians and against anti-Semitism, WikiLeaks and Pussy Riot — all are part of the same struggle. If not, then we can all just kill ourselves.