https://www.youtube.com/watch?v=cQb662V2NOc



Iraq emerges as a new battleground of geopolitical opportunities
BREAKING: On Same Night as Soleimani Strike US Also Targeted Iranian Al-Quds Leader in Yemen!
On the same night the United States took out al-Quds leader Qassem Soleimani at the Baghdad airport the US carried out another secret mission to take out another Iranian al-Quds leader in operating in Yemen.  Read more…
https://www.youtube.com/watch?v=0BOYGY-7Ux8
HORROR! Iranian-backed Militias Open Fire on Civilians Refusing to Go to Ceremony for Dead Terrorist Soleimani (VIDEO)
On Friday morning the United States killed General Qassim Soleimani, a top commander of Iran's al-Quds Force, in an airstrike at Baghdad's International Airport. The strike also killed Abu Mahdi al-Muhandis, the deputy commander of Iran-backed militias known as the Popular Mobilization Forces. Seven people were reportedly killed in the airstrike.
The Iranian regime is threatening retaliation against the United States following the death of their terror leader.
Soleimani was behind at least 600 US soldier deaths in Iraq.
On Sunday Iranian-backed militias opened fire on civilians who refused to attend a ceremony for the dead terrorist Soleimani.
Via Heshmat Alavi.
https://www.youtube.com/watch?v=RjIjKNcr_fk&feature=emb_logo
Iranians Celebrate! Thank President Trump for Killing Soleimani Using Hashtag #TnxPOTUS4Soleimani
Iranians online are cheering the assassination of Iran Quds Force leader Major General Qassem Soleimani by a U.S. drone strike in Baghdad early Friday local time, with many thanking President Trump with a hashtag that reads: #TnxPOTUS4Soleimani. Many observers regarded Soleimani as the second most powerful person in Iran behind the Supreme Leader.



Breaking Report: Before U.S. Drone Strike, Fears Soleimani Was in Iraq to Lead Coup, Arrest President Salih and Takeover U.S. Embassy
A report by Al Hurra reporter Steven Nabil shows that sources close to the Iraqi government said to him hours before the U.S. attack that killed Iran Quds Force leader Major General Qassem Soleimani as he arrived at the Baghdad airport–reportedly from Syria–that there were fears in the Iraqi government that Soleimani was going to lead a coup and overthrow the government, arrest President Barham Salih and takeover the U.S. embassy.
Qassem Soleimani, before and after.
"What if the strikes were meant to stop a plan, this morning I was hearing from trusted sources close to the government leadership that they were worried of an Iranian backed plan by the Militias and Sulaimani to seize power and arrest the president and declare a new Iraqi norm."
Watch: Operation Holiday Express Delivers Christmas Joy to U.S. Forces in Syria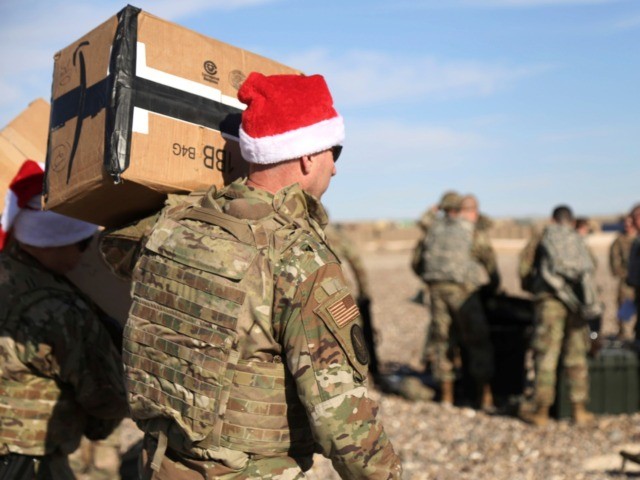 Three Ukrainian Officials Swear Under Oath that Ukraine Interfered in the 2016 US Election Against Donald Trump (VIDEO)
The liberal #FakeNews mainstream media continues to play defense for Democrats insisting that Ukraine did NOT interfere in the 2016 US presidential election.
Of course, this is fake news.
The Gateway Pundit was the first publication to interview Ukrainian whistleblower and former embassy official Andrii Telizhenko back in December 2018.
In early 2016 Telizhenko was approached by DNC operative Alexandra Chalupa. She is still working at the DNC. She wanted dirt on Trump and his campaign manager Paul Manafort.
The Ukrainian embassy in Washington DC worked VERY CLOSELY with DNC operative and Hillary supporter Alexandra Chalupa.
Chalupa told Andrii she wanted Russian "dirt" on the Trump campaign.
Mueller has no interest in hearing Andrii's story. It doesn't fit his narrative.
Mueller and his angry Democrat lawyers are not interested in the truth.
They only want to destroy Trump.
Andrii is speaking out about his experiences with DNC operatives.
He believes he is safe as long as he speaks out.
The Gateway Pundit spoke with former Ukrainian Embassy official Andrii Telizhenko on the DNC Russia-Gate Scandal.
Andrii Telizhenko worked in Washington DC at the Ukraine Embassy in 2016. Today Andrii is a political consultant. Andrii was approached by a DNC operative during the 2016 election (March-April 2016).
This past week Andrii Telizhenko joined two other Ukrainian officials who all swore under oath that Ukraine was meddling in the 2016 US election.
American hero Rudy Giuliani tweeted out this report.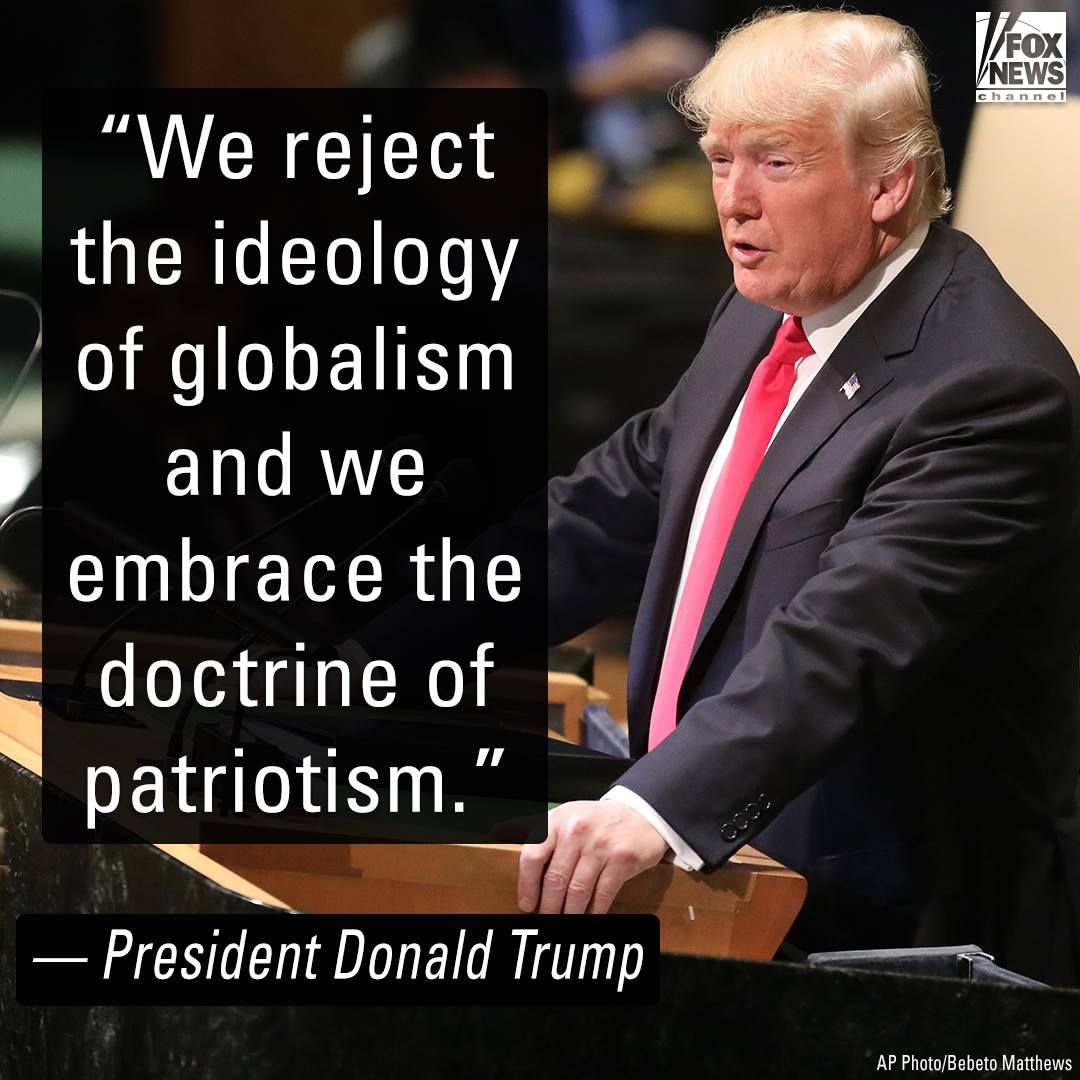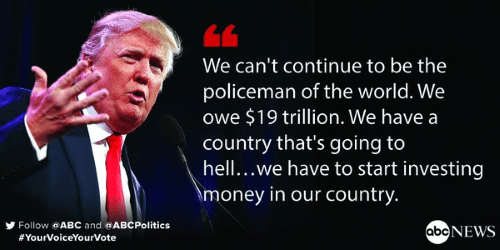 The Hong Kong example unnerves Singapore
Second China aircraft carrier enters service
by Staff Writers


Beijing (AFP) Dec 17, 2019
---
The carrier officially entered into service after a ceremony in Hainan on Tuesday. Photo: Handout
HONG KONG —Hong Kong authorities granted protesters permission to march this weekend, organizers said on Dec. 5, giving the green light to a rally seen as a gauge of the …

An investigation into the trafficking of more than 600 Pakistani girls and women was halted over fears it …

Police have launched an investigation after 107 graves at a Jewish cemetery in France were defaced with Nazi …

Australia is considering a law similar to that of the United States' Magnitsky Act that would seize the assets …

Gunmen killed six people, including the head of a Japanese aid agency, on Wednesday in an attack on …

TAIPEI, TAIWAN—A typhoon that swept over the Philippines Tuesday killed at least 10 people in a path of …

Coles will pay an Australian dairy cooperative more than $5 million after an investigation by the Australian Competition and …
French President Emmanuel Macron was being "very insulting" when he called the North Atlantic Treaty Organization (NATO) "brain dead," President Donald Trump said.
"NATO serves a great purpose … and I think that's insulting to a lot of different forces, including a man that does a very good job at running NATO. I was very surprised," Trump told reporters in London as he appeared with NATO secretary general Jens Stoltenberg at Winfield House.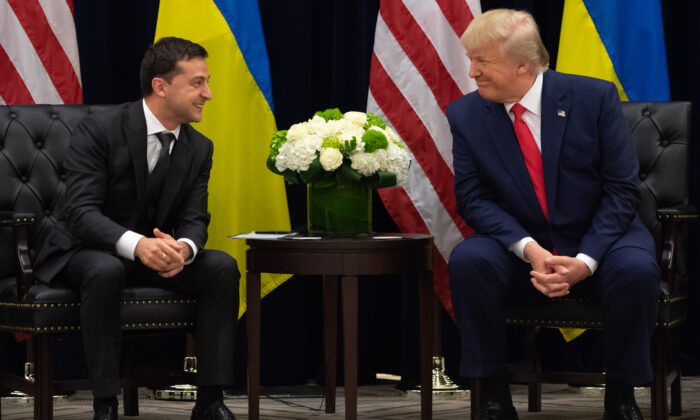 A protester stands in front of U.S. flags at a rally at Charter Garden in Hong Kong on Dec. 1, 2019. (Sun Pi-lung/The Epoch Times)
One protester told The Epoch Times that he would like to thank President Trump for helping Hongkongers' fight for freedom.
"If China or Hong Kong doesn't answer our five demands, we won't give up," he said, referring to protesters' demands for universal suffrage and an independent commission to investigate instances of police violence against protesters since June.
Another female protester thanked President Trump for his support and then went on to voice her displeasure with the regime in Beijing.
"CCP [Chinese Communist Party] and communism is cancer on Earth," she said.
Outside the U.S. consulate, a protester dressed in a suit with a full-face Trump mask accepted a petition letter from the protesters. Organizers explained that they were not able to hand the letter directly to someone at the consulate because of police arrangements.
Protesters then marched from the U.S. consulate back to Charter Garden.
Hong Kong bureau of the Epoch Times contributed to the article.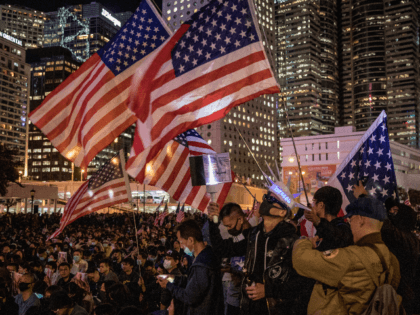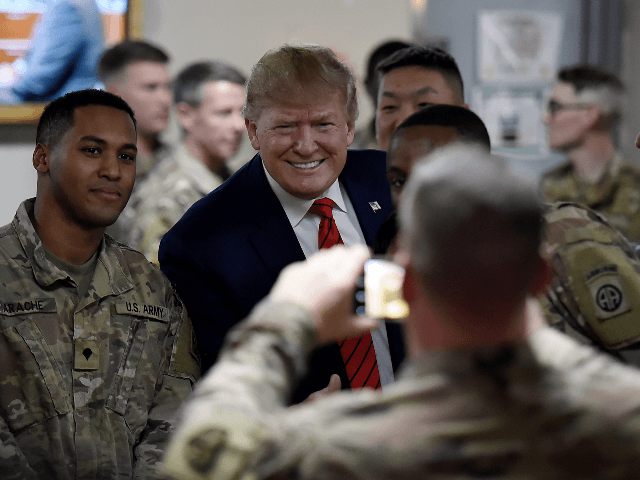 All King Bibi's Men: Netanyahu's Inner Circle Key To Criminal Cases
Sen. Marco Rubio is calling for a free and balanced trading relationship with China. In an interview Thursday, the Florida Republican said the president's tariffs against Beijing are not undermining free trade because the U.S. has never had free trade with China. As the Trump administration continues to negotiate a 'phase one' trade deal with Beijing, Rubio said fixing the trading relationship is not just a "one-time issue."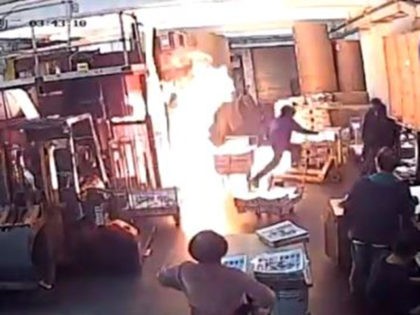 BREAKING! TRUMP WAS RIGHT!… Head of Burisma Holdings Indicted in Ukraine! …Claims Hunter Biden and Partners Paid $16.5 MILLION
REALITY STRIKES DEMOCRAT SHOW TRIAL!
The head of Burisma Holdings was indicted this week in Ukraine!
Ukrainian Prosecutor General indicted Burisma owner Nikolai Zlochevsky.
The claim alleges that Hunter Biden and his partners received $16.5 million for their 'services'
Vice President Joe Biden's son Hunter Biden took a lucrative post on the Burisma Board in 2014.
Hunter Biden was making millions from the corrupt Ukrainian oil and gas company.
New memos released earlier this month reveal Burisma Holdings, Hunter Biden's Ukrainian natural gas company, pressured the Obama State Department to help end the corruption investigation during the 2016 election cycle just one month before then-Vice President Joe Biden forced Ukraine to fire Viktor Shokin, the prosecutor probing his son Hunter.
Joe Biden bragged about getting Viktor Shokin fired during a 2018 speech to the Council on Foreign Relations.
The media immediately covered for Biden and said his targeting of Mr. Shokin was totally unrelated to the prosecutor's corruption investigation into Hunter and Burisma Holdings.
Protesters stand off with the police outside Hong Kong Polytechnic University in Hong Kong on Nov. 17, 2019. (Isaac Lawrence/AFP via Getty Images)
Earlier in the week, protesters started to occupy the university, using it as a base to block the city's central cross-harbor road tunnel, in an effort to pressure the Hong Kong government into fulfilling their demands.
Mass protests began in June in direct response to an unpopular extradition bill that would have allowed the Chinese regime to seek transfer of criminal suspects. Many saw it as an erosion of the city's autonomy, as promised when the territory reverted from British to Chinese rule in 1997.
The bill has since been withdrawn, but protests have continued, evolving into wider resistance against what demonstrators see as growing control of Hong Kong by communist China, along with calls for full democracy for the territory.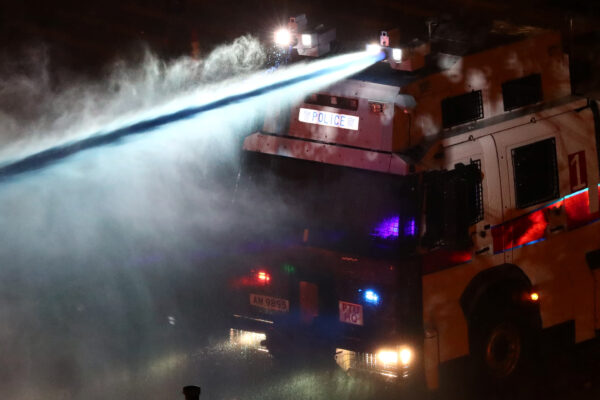 Adam Schiff's kangaroo court is a disgusting display of skewed justice and partisanship. The Democrats made sure the rules of the game were changed in order to help sway the case against President Trump.
Hearsay evidence is suddenly golden.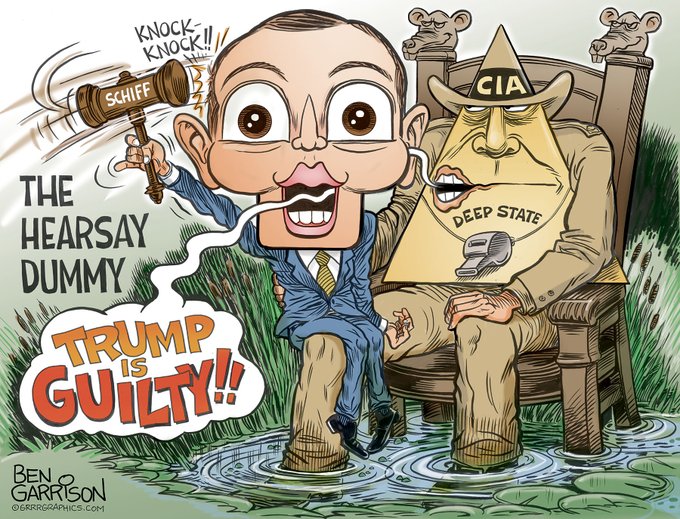 Documents Released by Ukrainian General Prosecutor's Office Reveal MILLIONS Funneled to Hunter Biden and the John Kerry Family
Oh My.  Documents released this evening tie millions from foreign sources to the Hunter Biden, Devon Archer and John Kerry and his family!
Documents reportedly leaked from the Ukrainian General Prosecutor's office show complex money transfers from foreign sources into former President Obama's Vice President and Secretary of State's families –
According to counter intelligence in Latvia around $4 million was obtained by Burisma Holdings Limited which was then transferred to Hunter Biden and Devon Archer –
Burisma Holdings then sent $3.5 million via Morgan Stanley to Hunter Biden and the John Kerry family –
Money was transferred and then Burisma was no longer under investigation.
As The Gateway Pundit reported last night the payments from Burisma to Hunter Biden and the Kerry family from Burisma Holdings included 38 payments for $83,000 totaling over $3.1 million.
The Burisma investigation was shut down after Biden withheld $1B in aid to the Ukraine
The quid-pro-quo with the Ukraine involved Joe Biden and John Kerry – not President Donald Trump –
The real crimes involving the US involve John Kerry
As The Gateway Pundit reported last night the payments from Burisma to Hunter Biden and the Kerry family from Burisma Holdings included 38 payments for $83,000 totaling over $3.1 million.
The Burisma investigation was shut down after Biden withheld $1B in aid to the Ukraine –
The quid-pro-quo with the Ukraine involved Joe Biden and John Kerry – not President Donald Trump –
The quid-pro-quo with the Ukraine involved Joe Biden and John Kerry – not President Donald Trump –……Read more documents and receipts  and video
The real crimes involving the US involve John Kerry, his family and the Bidens, not President Donald Trump!
U.N. Urges Lebanon To Form Government Of 'Competence', Banks Close
Report: Yovanovitch Committed Perjury According To Newly Discovered Emails
YOUR NEXT MR. PRESIDENT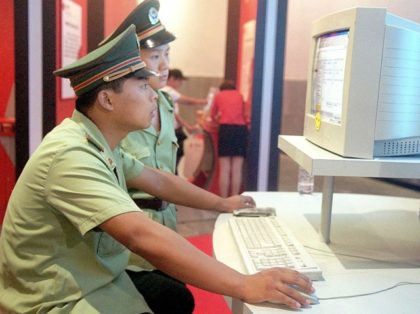 UK Accused Of Withholding Report On Russian Meddling To Spare Embarrassment
U.S. Condemns Chinese 'Intimidation' In South China Sea
'Order!' – UK Parliament To Elect New Speaker For Brexit Hot Seat
An Iranian woman walks past a giant poster showing supreme leader, Ayatollah Ali Khamenei (R) and the founder of Iran's Islamic Republic, Ayatollah Ruhollah Khomeini (L) on Feb. 1, 2015 in a suburb of Tehran. (Atta Kenare/AFP/Getty Images)
The move drew swift rebuke from other foreign powers, including a statement German Foreign Minister Heiko Maas that said Iran's latest step away from its 2015 nuclear deal with world powers risks breaking the entire agreement.
Maas stated that "ultimately Iran is doing nothing less than putting the entire nuclear agreement at risk," The Associated Press reported.
Maja Kocijancic, a spokeswoman for the European Commission, said Monday that the European Union is still committed to the 2015 deal with Iran, AP reported, but she added that the deal still "depends on the full compliance by Iran."
Pompeo Says US Must Confront China's Communist Party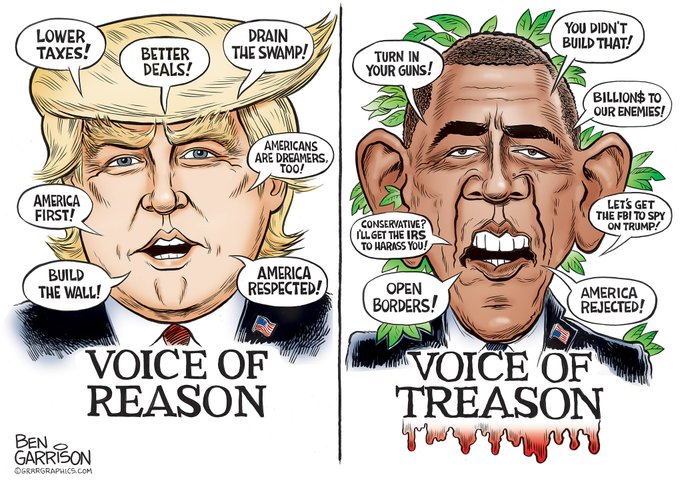 The Clinton Foundation reportedly milked over $130 million from Australians over the past couple decades.  After the 2016 election, Clinton Foundation directors in Australia bailed and left the Australian headquarters – a shack on a dirt road outside Melbourne.
An Internet sleuth posted an incredible story regarding the Clinton Foundation in Australia.  The story is another shocking example of the corrupt sham that the Clintons used to pillage individuals and countries around the world.
People take part in a pro-democracy march in the Tsim Sha Tsui district in Hong Kong on Oct. 20, 2019. (Ed Jones/AFP via Getty Images)
The march was originally planned by the Civil Human Rights Front (CHRF), the organizer behind some of the city's biggest protests to date. But the group lost an appeal against a police ban on Oct. 19. According to Hong Kong media, police prohibited the march citing fears of violence.
CHRF planned the march to call for the abolition of a controversial anti-mask law, which Hong Kong leader Carrie Lam put in place on Oct. 4 after she invoked a colonial-era emergency law. The law bans people from wearing facial masks during large public gatherings.
Four activists decided to lead the march despite the police ban, facing the possibility of being arrested by the police. The four were Figo Chan, 22, deputy convener at CHRF; Leung Kwok-hung, 63, of the League of Social Democrats; Albert Ho, 68, former chairman of the Democratic Party and current chairman of the Hong Kong Alliance in Support of Patriotic Democratic Movements in China; and Cyd Ho, 65, vice chairman of the Labour Party.
At the time of writing, CHRF has not released estimates of the number of people taking part in the march.
Prior to the march, organizers had been unsure about how many people would join, given that CHRF's convener Jimmy Sham, 32, was brutally attacked by thugs wielding arms on Oct. 16, leaving him in a pool of blood on the sidewalk. According to CHRF, the attackers targeted Sham's head, knees, and elbows during the assault.
Mexican Army Reinforcement Arrive in Culiacán, Sinaloa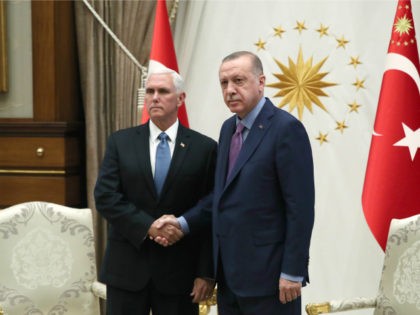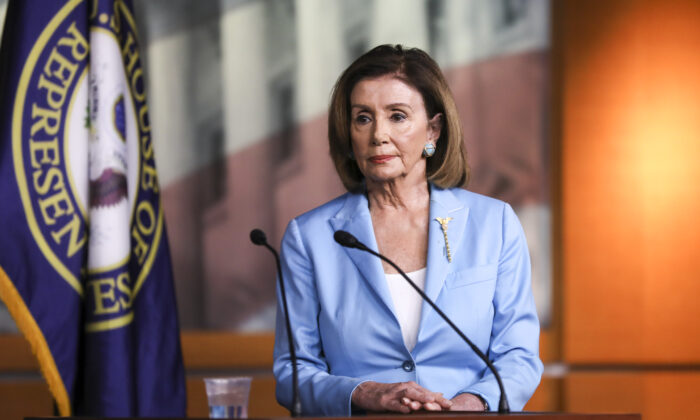 'We've Got a Great New Deal': Brexit Treaty Agreed by Boris Johnson and EU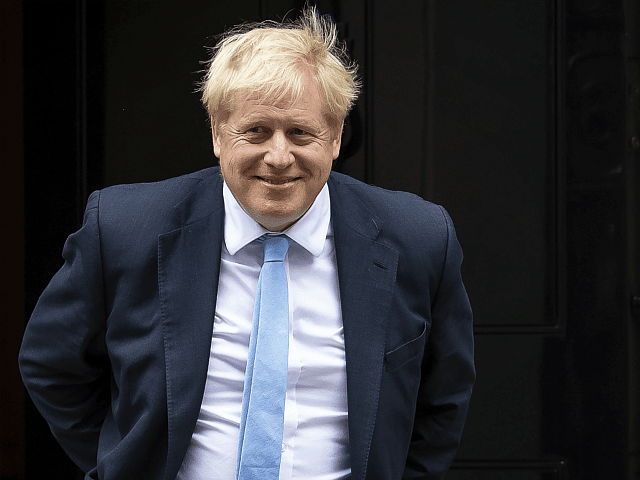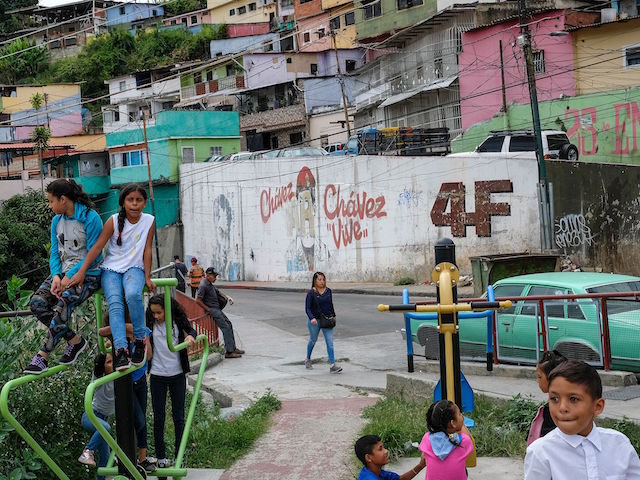 WILL LIBERAL MEDIA REPORT THIS? — VIDEO and PHOTOS — Ukrainian Parliamentarian Andriy Derkach Reveals Burisma Holdings Paid JOE BIDEN $900,000 for Lobbying
Ukrainian Pariamentarian Andriy Derkach (pictured) held a press conference on Wednesday in Ukraine.
In his press conference Derkach revealed that Joe Biden was paid $900,000 for lobbying efforts from Burisma Holdings in Ukraine.
Derkach even brought charts and images as proof during his presentation.
This is the same organization that paid Hunter Biden over $50,000 a month to sit on their board in an obvious pay-for-play maneuver.
Cristina Laila reported on this development on Wednesday…
Former Vice President Joe Biden was personally paid $900,000 for lobbying activities from Burisma Holdings, according to Ukrainian MP Andriy Derkach.
Derkach publicized the documents at a press conference at the Interfax-Ukraine agency Wednesday as he said the records, "describe the mechanism of getting money by Biden Sr."
"This was the transfer of Burisma Group's funds for lobbying activities, as investigators believe, personally to Joe Biden through a lobbying company. Funds in the amount of $900,000 were transferred to the U.S.-based company Rosemont Seneca Partners, which according to open sources, in particular, the New York Times, is affiliated with Biden. The payment reference was payment for consultative services," Derkach said.
During his press conference Derkach even displayed images and a timeline of Joe Biden's nefarious dealings in the Ukraine.
The entire press conference by Andriy Derkach was recorded and posted online.
For some strange reason the liberal mainstream media has no interest in this story?
Weird, huh?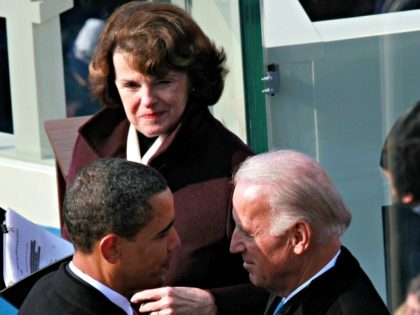 We salute the president for removing troops from Syria. We have no business being the world's policeman and the Middle East has suffered war and conquest for countless centuries. We don't belong there in the middle of it.

We no longer need their oil. It's time to let those countries take care of themselves. They are not extensions of our 50 states. Too many lives and too much taxpayer money have been wasted. Sure, we have allies all over the world, but that kind of foreign entanglement also led to a gigantic, disastrous and pointless conflict known as World War I. We don't need to keep repeating such events."I held off this fight for almost 3 years, but it is time for us to get out of these ridiculous Endless Wars, many of them tribal, and bring our soldiers home," stated President Trump.

We must also end the war in Afghanistan. No more empire. Take care of America first. Bring the troops home.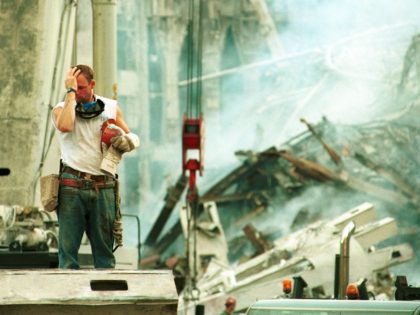 Joseph Mifsud in Zurich, Switzerland, in May 2018. The photo shows a signed power of attorney document dated May 21, 2018. (Courtesy of Stephan Roh)
Roh gave the deposition both to Durham and to some members of Congress, he said.
Mifsud held positions at several entities in London and Rome and in those capacities frequently rubbed shoulders with people in the Western political, diplomatic, security, and even counterterrorism circles, including with former Italian Interior Minister Vincenzo Scotti, former Vice President of the European Parliament Gianni Pittella, and former British prosecutor Arvinder Sambei, who used to work with the FBI on counterterrorism extradition cases. There's also some evidence that Scotti has supervised, or at least been aware of, Mifsud's establishing contacts in Russia.