GLOBALIZE YOUR THINKING
Visual Storytelling: New Language for the Information Age
Each day we bring you the very best in visual journalism

RUBIO: FLA WINNER WILL BE NOMINEE
Tuesday, January 31, 2012
Monday, January 30, 2012
TOP HEADLINES
Sunday, 29 January  2012
Costa Cruises Offers $ 14,000 to every Passenger on the Doomed Ship
Iran Crisis: UK Could Send Military Assets To Strait Of Hormuz, Defense Secretary Says Italy cruise ship Costa Concordia: Search for missing
Emergency teams in Italy are racing to rescue those missing after a cruise ship ran aground off the country's west coast with about 4,000 people on board.
70TH BIRTHDAY FOR ALI In this file photo, Muhammad Ali and his wife Lonnie shakes hands with guests after a welcoming ceremony for the Ryder Cup golf tournament in Louisville, Ky. The three-time heavyweight boxing champion will celebrate a milestone birthday Tuesday, Jan. 17, 2012, when he turns 70. Ali will be surrounded by friends who are gathering Saturday evening, Jan. 14, 2012, for a birthday party at the Muhammad Ali Center in his hometown of Louisville.
Muhammad Ali Gears Up For Milestone Birthday Celebration
SYRIA BLOODSHED: Hundreds Killed In Past Week.. French Journalist Reportedly Killed In Homs.. Assad Makes Extremely Rare Public Appearance.. Regime Committing 'War Crimes' Against Own People..


Pervez Musharraf 'to return to Pakistan'
Gen Musharraf addressed his supporters in Karachi via video link from Dubai
Egyptians rally against army over beatings of protesters
Thousands of Egyptians rallied in Cairo and other cities on Friday to demand the military give up power and vent their anger after 17 people were killed in protests where troops beat and clubbed women and men even as they lay on the ground.
Following the death of the Czech Republic's first President, Vaclav Havel, the country is observing a week of mourning and hundreds of candles have been lit in Wenceslas Square – once the focal point of the Velvet Revolution that overthrew the country's communist regime.
Russia Protests: Opposition Parties Call For Weekend Rallies Firefighters take part in protests against spending cuts in Catalonia's public services in Barcelona, Spain. Spain's unemployment rate stands at a 15-year high and is the highest in the eurozone.
Quarter of Europe Has Never Used the Internet
China's First Aircraft Carrier as Seen From Space
Al-Aqsa mosque ramp reopens amid controversy
Israel reopened a controversial access ramp to the al-Aqsa mosque compound in Jerusalem on Wednesday, just 48 hours after it was closed amid safety concerns, prompting angry reactions among Muslims. No work has yet been done to reinforce the ramp.
Pope Benedict XVI arrives for a Mass celebrating the 200th anniversary of the independence of Latin American countries at St Peter's Basilica. Pope Benedict announced in his homily that he would make a trip to Mexico and Cuba early next year, before Easter.
The remains of a figure of a devil are seen after being burned during the traditional Quema del Diablo (Burning of the Devil) celebration in Guatemala City.
Militants in Pakistan launched a rocket-propelled grenade at lorries loaded with fuel and other supplies for Nato forces in Afghanistan. Many loaded vehicles remain parked across Pakistan since the country stopped supplies following a Nato air strike that killed 24 Pakistan soldiers.
Euro Survives For Now
Protesting Putin
Russians take to the street to protest the recent parliamentary elections.
Dangcheng, China — A bust of the Chinese philosopher Confucius lies on the ground in an abandoned stone-carving workshop in a town about 155 miles southwest of Beijing. The small town in Hebei province has a history of stone carving dating back more than 2,000 years
Out Of Iraq
CIA 'secret prison' found in Romania – media reports
The CIA operated a secret prison in the Romanian capital Bucharest where terrorism suspects were interrogated, an investigation by the Associated Press and German media has found.
Former CIA operatives identified the building where, they said, detainees were held and tortured.
The building belongs to a Romanian agency, Orniss, which stores classified information from the EU and Nato.
Orniss has denied hosting a CIA prison and the CIA has refused to comment.
The investigation, by the Sueddeutsche Zeitung newspaper and the German TV network ARD, said those held in the secret prison included Khaled Sheikh Mohammed, who has admitted organising the 9/11 attacks.
He was seized in Pakistan in March 2003 under the US programme known as "extraordinary rendition" – the extra-judicial detention and transfer of terrorism suspects.
He has been in the US detention centre at Guantanamo Bay since 2006, where he is awaiting trial.
Thailand's King Bhumibol Adulyadej (centre) leaves Siriraj hospital to attend a ceremony celebrating his 84th birthday at the Grand Palace in Bangkok
Irish Prime Minister Enda Kenny makes a television address to warn the nation that it now faces new spending cuts and tax rises.
Allowing Women To Drive Would Mean No More Virgins, Saudi Arabia Religious Council Says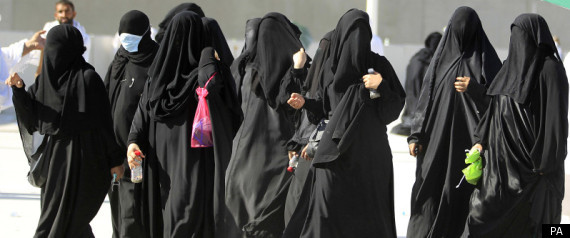 Allowing Women To Drive Will Mean Less Virgins
What We Really Watch on TV
Ecuador: Tungurahua Volcano Active, Government Urges Evacuations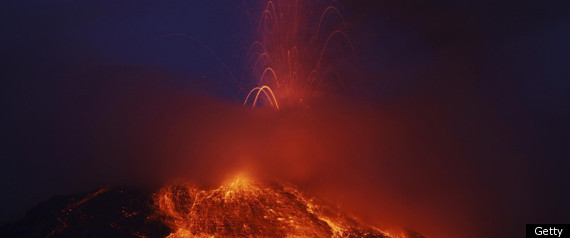 Iran: When All Hell Breaks Loose
Transcranial Stimulation Speeding Up Learning
Julian Assange Blasts Press In New Wikileaks
RELATIONSHIP ALLEGEDLY LASTED 13 YEARS
WOMAN SAYS SHE HAS PROOF.. CANDIDATE REACTS TO CHARGES
Police and Protesters Clash in Cairo
Camp Pendleton | A decade of service in Afghanistan and Iraq
As the sun came up Monday morning, many Occupy L.A. protesters were in a good mood, pleased simply to still be camped in front of City Hall hours after it became officially illegal to do so.
Egyptians are voting in the opening stage of the first elections since former President Hosni Mubarak was toppled in February. Queues formed early in many places but there are also reports of polling stations opening late because of administrative problems.
People hold candles during a vigil for those killed in a fire earlier in the week, as they participate in the fourth Delhi Pride March. India's lesbian, gay, bisexual and transgender community marched through the streets of Delhi and gathered to protest against harassment, violence and discrimination.