GLOBALIZE YOUR THINKING
Visual Storytelling: New Language for the Information Age
Scenes From Egypt's Unfinished Revolution
Protesters show the soles of their shoes as they chant slogans against head of the ruling military council Field Marshal Mohamad Hussain Tantawi in Tahrir Square in Cairo. Thousands of Egyptians have continued to occupy Cairo's Tahrir Square despite an offer from the military for a speedier handover to civilian rule.
Dancers of the Folkloric Ballet of the University of Guadalajara, Mexico, perform during a festival in Bogota, Colombia.
Gaddafi's spy chief Abdullah al-Sanussi 'captured'
Abdullah al-Sanussi was Gaddafi's brother-in-law and close aide
Col Gaddafi's fugitive spy chief Abdullah al-Sanussi has been captured, Libya's interim government says.
He was seized by fighters in the south of the country, officials say.
Mr Sanussi, who has not yet been seen in custody, was one of the last senior figures from the Gaddafi regime still on the run.
Gaddafi's son Saif al-Islam was seized on Saturday. Both he and Mr Sanussi are wanted for alleged war crimes by the International Criminal Court (ICC).
Mr Sanussi, a brother-in-law of Col Gaddafi, is said to have been arrested at his sister's home in the southern town of Sabha on Sunday.
He was regarded as the late leader's right-hand man – and one of the regime's most-feared figures.
Mr Sanussi, 62, is being sought by the ICC in connection with the repression of protests against Gaddafi's rule earlier this year.
He has also been accused of human rights abuses, including his implication in the massacre in 1996 of more than 1,000 inmates at the Abu Salim prison in Tripoli.
Southern Germany: A Slice Of Europe Where Debt And Unemployment Are Worlds Away
Around Germany's Eichstätt region, unemployment hovers just above 1%, with industry booming despite the euro debt crisis. Across southern Germany, the overall economy has largely recovered, especially as the auto sector is rebounding. A good sign for the rest of us?
Shoppers in Munich, Germany
Slow-Burning Sexual Revolution
Fueled by income inequality, gender imbalances and repressive laws, China is experiencing a barely-hidden sexual crisis. The government criminalizes Internet porn and sex toys, but offers no better solution for the urban lonely and millions of men unable to find a wife.
What would Mao say?
Pharmaceutical Commission Finding: Most "Brand New" Drugs Are New In Name Only
Just because something's new doesn't mean it's better — or even different. According to the German Medical Association, most "new" drugs are little more than repackaged – and re-priced – versions of their predcessors.
Of the 2,000 drugs on the German market today, no more than 500 are necessary
November 11, 2011. A reveller holds  a mask during a so-called "Karnival der Empoerten" (Carnival of the Outraged) street demonstration by the Occupy movement in Berlin.
A pedestrian takes a picture of an empty and closed Zuccotti Park after police officers evicted Occupy Wall Street protesters overnight.
84-Year-Old Woman Becomes the Pepper-Sprayed Face of Occupy Seattle
Joshua Trujillo / Seattle Post-Intelligencer
Syria: Jordan Embassy Attacked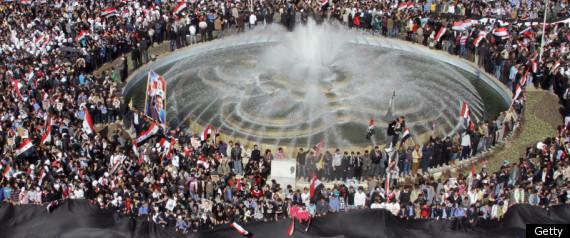 McLaren's Lewis Hamilton returned to form to win the Abu Dhabi Grand Prix as Sebastian Vettel retired. Hamilton was gifted the lead when Red Bull's world champion retired on the opening lap because of a puncture going through the second corner.
Tim Mathieson of Australia shows US First Lady Michelle Obama his cowboy boots before she hosts a luncheon with the spouses of Apec leaders at Kualoa Ranch on the east side of Oahu in Kaaawa, Hawaii.
Protesters are hit by water cannon used by the police as they try to march towards the headquarters of the ruling Grand National Party during a rally against the South Korea and US free trade agreement (FTA) talks in Seoul.

Residents use a block of styrofoam to make their way home through flood waters in Bangkok. Thai Prime Minister Yingluck Shinawatra has pulled out of an Asia-Pacific summit at the weekend to focus on the floods crisis.
Thai Floods: Honda Under Water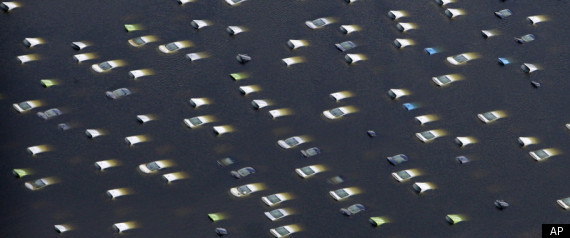 In this Oct. 16, 2011, file photo, vehicles at a Honda car factory submerge in floodwaters in the Rojana industrial district in Ayutthaya province, central Thailand. A month after being inundated, the factory that makes nearly 5 percent of Honda vehicles worldwide is still under 5 feet of water. (AP photo/Sakchai Lalit, File)
Turkey Earthquake Kills At Least 7, Traps Dozens In Rubble Rescuers search for survivors in the rubble of a collapsed hotel in Van, eastern Turkey, late Wednesday, Nov. 9, 2011. (AP Photo/Evrim Aydin, Anatolia)
Sudan Bombs South Sudanese Refugee Camp, Reports Say

South Sudanese people living in Kenya sing and dance on July 9, 2011 as they wave their countries flag during independence day celebrations along the streets of Nairobi.
Miabek Lang, the commissioner of Pariang County in South Sudan's Unity State said the planes dropped bombs Thursday in an area called Yida. He said 12 were killed but that the toll could rise.
Jonathan Hutson, a spokesman for the U.S. advocacy group the Enough Project, said aid workers inside the Yida refugee camp told Enough at least one bomb landed in the camp, and three or four fell outside it. Hutson said at least 15,000 refugees who fled violence in Sudan are living in the camp.
Musicians Graham Nash and David Crosby perform for "Occupy Wall Street" demonstrators as they continue their protest at Zuccotti Park, New York.
A police officer detains a student during a protest to demand changes to the public state education system in Valparaiso city, Chile. Nearly six months after they began, Chile's student protests show little sign of running out of steam.
Iran Nuclear Program: Ahmadinejad Promises Country Will Not Retreat
An art critic takes a closer look at a painting by Leonardo da Vinci entitled Portrait of Cecilia Gallerani, on show as part of the "Leonardo da Vinci: Painter at the Court of Milan" exhibition in London.
French President Nicolas Sarkozy reportedly told US President Barack Obama that he could not "stand" Israeli Prime Minister Benjamin Netanyahu and that he thinks the Israeli premier "is a liar."
According to a report on the French website Arret sur Images, after facing reporters for a G20 press conference last Thursday, the two presidents retired to a private room, to further discuss the matters of the day. 
The conversation apparently began with Obama criticising Nicolas Sarkozy for not having warned him that France would be voting in favor of the Palestinian membership bid in UNESCO despite Washington's strong objection to the move.

The conversation then drifted to Netanyahu, at which time Sarkozy declared: "I cannot stand him. He is a liar." According to the report, Obama replied: "You're fed up with him, but I have to deal with him every day!"
The remark was naturally meant to be said in confidence, but the two leaders' microphones were accidently left on, making the would-be private comment embarrassingly public.
Mark Boster / Los Angeles Times

By Victoria Kim and Harriet Ryan

The pop star's doctor is convicted of involuntary manslaughter after a trial that painted him as a reckless caregiver.

Trial draws big audience overseas

Jackson family gasps when verdict is read
Bail rejected; Murray sent directly to jail
IAEA report to detail efforts by Iran to develop a nuclear weapon
Washington (CNN) — In a report to be released early this week, the International Atomic Energy Agency will make the most detailed charges to date that Iran's nuclear program is geared toward weapons development and military use, several Western diplomats briefed on the report told CNN.
The diplomats said that the report will include more data than the organization has previously released on clandestine efforts by Iran to develop technologies to build a nuclear weapon, including computer models of a nuclear warhead. They argue the IAEA studies offer no other explanation for those efforts beyond Iran seeking to develop a nuclear weapon.
'Carlos the Jackal' on trial for 1980s bombings in France
(CNN) — A man known as "Carlos the Jackal" stood trial in Paris on Monday, accused of fatal bombings in France during the 1980s.
The 62-year-old, whose real name is Ilich Ramirez Sanchez, was once among the world's most wanted fugitives.
He is on trial for his alleged role in the attacks on two trains, a train station and a newspaper office in France in 1982 and 1983. The bombings killed 11 and injured more than 100.
The Venezuelan-born revolutionary has been serving a life sentence in France since 1997, when he was convicted for the shooting deaths of two French secret agents and an informant in 1975.
Ramirez, who was a member of the Popular Front for the Liberation of Palestine, first made headlines in 1975 when he led an attack on an OPEC meeting in Vienna that took at least 60 hostage, including 11 oil ministers. He was nicknamed "Carlos the Jackal" by the press, a reference to the principal character and assassin in Frederick Forsyth's novel "The Day of the Jackal."
After two decades on the run, Ramirez was captured in 1994 in Sudan and taken to Paris in a sack.
Tschüss Papandreou! As New Greek Government Arrives, A German Call For Austerity
Analysis: after a turbulent weekend in Athens, all eyes turn to the new Greek government of national unity, charged with the Herculean task of fixing the country's finances and maintaining social order.
MUNICH – After days of chaos, Greece's government and opposition have agreed on a joint alliance that does not include Prime Minister Giorgos Papandreou. The new transitional government's most urgent task is the implementation of the austerity measures imposed by Brussels.
The news was announced Sunday evening by the office of Greek President of the Republic Karolos Papoulias, who had brokered the agreement between Papandreou and the conservative opposition leader Antonis Samaras. After addressing the immediate task of implementing the bailout plan, the transitional government will call an election. It is due to announce the composition of the cabinet and the name of the new prime minister today.
On Sunday, EU Economic and Monetary Affairs Commissioner Olli Rehn called for Greece to form a national unity government quickly, saying that that would be a way for Athens to "restore the confidence" of its euro-zone partners. He went on to say that, since the Greek state only has enough money to last through early December, it was essential that its current Parliament endorse the new bailout plan and implementation measures so Greece can receive the next loan installment.
Monday's meeting of 17 finance ministers of the euro group will address the payout of the tranche, said Rehn, adding that he was expecting to receive from Greek Finance Minister Evangelos Venizelos a convincing report about further steps being taken by Athens.
Drug Dealers Molded Cocaine Into Manolo Blahniks
We've heard women discuss their love for shoes as an addiction.
But drug dealers in Spain took the high heel-as-drug metaphor quite literally when they smuggled cocaine from Colombia to Spain in the form of fake Manolo Blahniks.
The drug smuggling endeavor was run up by a Colombian man and his wife, who molded paste-like cocaine into the shape of a shoe and slapped it with the label "Manolo Blahnik."
When the "shoes" would arrive to Spain, the New York Post writes, several men would be in charge of returning the paste to its original white powder form and distributing the drugs.
Nicaragua Elections 2011: President Daniel Ortega Headed For Second Term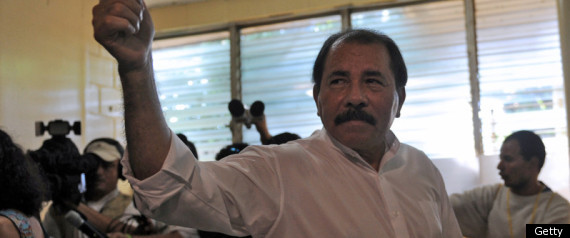 Silvio Berlusconi: Resignation Rumors 'Without Foundation'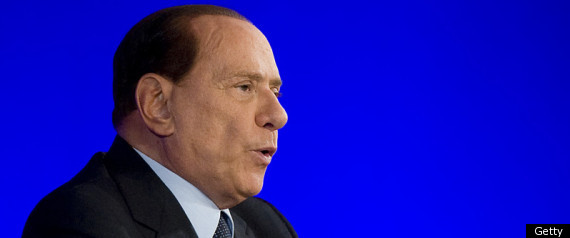 Guatemalan presidential candidate for the Patriotic party, Otto Perez Molina, speaks to supporters in Guatemala City. Mr Perez faces the candidate for the Renewed Democratic Liberty party, Manuel Baldizon, in a run-off election on 6 November.
Pope Benedict XVI attends a mass in St Peter's Basilica at the Vatican to commemorate the cardinals and bishops who have died this year
Switzerland Offers U.S. Multibillion-Dollar Settlement Over Tax Evasion Controversy
Pictures in the News begins in El Salvador, where revelers take part in a parade on the eve of the Day of the Dead.
Libya struggles to secure loose weapons
However, the interim leadership — in limbo until the formation of a new government mid-month — may not be up to the task. Libya's temporary leader, responding to increasingly urgent international appeals, said he can't do much because he lacks the funds.
Julian Assange weighs options after losing extradition appeal
Assange, 40, looked on impassively in court when the ruling was handed down. His lawyers now have 14 days to decide whether to try to take the case to Britain's Supreme Court.
Assange has been under virtual house arrest since last December, when a judge allowed him out on bail but ordered him to surrender his passport, wear an electronic tracking tag, abide by a curfew and report daily to police. He has been holed up in the 10-bedroom mansion of a supporter who lives on a 600-acre country estate northeast of London.
Greek referendum stuns eurozone, markets
Greece has thrown the eurozone back into deep crisis and financial markets into panic with a shock call for a referendum on a debt rescue reached with huge difficulty only five days ago.
Prime Minister George Papandreou's announcements of confidence and referendum votes hit global stocks, angered EU leaders and relit warnings about the future of the eurozone – all just as G20 leaders head for a summit in France.
Italy was thrown back into the danger zone, and its borrowing rates rose sharply.
The gospel on celebrity and pop culture
Kim Kardashian wastes no time, will divorce Kris Humphries
 Kim Kardashian divorce is true.
Kim Kardashian filed for divorce from Kris Humphries on Monday morning, citing "irreconcilable differences" after only 72 days of what appears to be a waste of a perfectly good wedding.
Maybe they should have gone on a better honeymoon?
Kardashian was spotted out in New York on Saturday night, Halloween partying at Lavo as the sexy yet villainous Poison Ivy character of Batman-comics fame — notably sans Humphries. The elegantly brief divorce papers (obtained by TMZ) were filed Monday morning in Los Angeles, listing high-profile divorce lawyer Laura Wasser as Kimmy's attorney. Yes, Virginia, there was a prenup. 
Photos: Celebrity marriages that didn't last for long
Kardashian's rep did not immediately respond to a Ministry request Monday for confirmation and comment.
With unnamed sources saying last week that Humphries was "not drinking the Kardashian Kool-Aid," Rob Kardashian took it upon himself to defend his sister's happiness (though not necessarily the strength of her marriage). The dealbreaker, according to TMZ, may have been geographic incompatibility. She wanted to stay "in town" for her career, he was looking forward to settling down in his home state of Minnesota. Funny how most folks work that out before the $10-million wedding?
Humphries and Kardashian briefly honeymooned for paparazzi on Italy's Amalfi Coast, then moved into a three-bedroom suite with sis Kourtney, her boyfriend Scott Disick and their 22-month-old son to film the second season of "Kim &  Kourtney Take New York."
"We have to find our home base," Kardashian told People at her 31st birthday celebration in Las Vegas, just a week ago Saturday.
So, yeah, take that off the to-do list — along with the kissing and hand-holding and hanging with the in-laws that she and Humphries were doing in the VIP area at the Cosmopolitan nightclub that night.
Here at the Ministry, we like to think it's all part of a carefully designed career arc in which Kim sets herself up as the next Zsa Zsa Gabor, who is essentially famous for being famous, and has been married nine times, with seven divorces and one annulment, winding up with Prince Frederick von Anhalt, for better or worse.
After divorcing music producer Damon Thomas after four years and prepping to split from Humphries, she's off to a rolling start. Zsa Zsa never had a Twitter trend like this one: "#ThingsLongerThanKimsMarriage."
For those keeping score, the two started dating last December and were engaged by May. They married on Aug. 20 in Montecito. With California's 60-day minimum to get a simple divorce finalized, this could theoretically be wrapped up in time for the newlyweds to have completely new dates for New Year's Eve.
Polish Airlines Boeing 767 flying from New York with 227 people on board makes an emergency landing at Warsaw's airport on Tuesday after having problems lowering its landing gear. The plane had dropped fuel and circled above Warsaw for some time, and a landing strip was especially prepared at the airport in case of a crash landing. No one was injured during the emergency landing,
CHINA  CONTINUES  APARTHEID  IN  TIBET
St Louis Cardinals' David Freese had his jersey ripped off by team-mates after hitting the game winning home run against the Texas Rangers during the MLB's World Series baseball championship in St Louis, Missouri.
European Commission President Jose Manuel Barroso said Europe has moved closer to solving the eurozone debt crisis, as an agreement was reached in Brussels. Addressing the European Parliament in Strasbourg, Mr Barroso said the deal showed the EU could unite in the most difficult of times
Actress Keira Knightly attended the press Premiere of A Dangerous Method at the 55th BFI London Film Festival at Odeon West End.
Rescue workers carried Azra Karaduman, a two-week-old baby, who was pulled from the debris of the earthquake in Ercis in Turkey. The Turkish government pledged more aid to thousands of people affected by Sunday's deadly earthquake.
Residents of Benghazi celebrated victory over Libya's former leader Muammar Gaddafi and on Sunday the transitional government declared national liberation before a jubilant crowd.
New Zealand were crowned rugby world champions for the first time in 24 years after squeezing past an inspired France team by a single point. The final whistle triggered scenes of wild jubilation at Eden Park as a nation celebrated a repeat of the outcome from the very first World Cup final in 1987.
Tunisia's Islamists will 'steer clear of radicalism'
Even if it manages to put together a majority alliance to give it a bigger say, Ennahda will have no choice but to toe the line of consensus, said the analysts.
"Ennahda will be mindful not to offend its coalition partners, and also the youth who voted for it, who aspire to a certain way of life," Issaka Souare, a north African specialist at the Pretoria-based Institute for Security Studies, told AFP.
"It will need the buy-in of other members of the assembly in all decisions."
Official results in Tunisia's first-ever democratic elections, held nine months after the toppling of long-time dictator Zine el Abidine Ben Ali, are expected Tuesday.
Ennahda on Monday claimed to have captured the biggest block of votes, between 20 and 40 percent, immediately seeking to allay the fears of investors and women.
"We would like to reassure our trade and economic partners, and all actors and investors, we hope very soon to have stability and the right conditions for investment in Tunisia," executive party member Abdelhamid Jlassi told journalists in Tunis.
He stressed the party was open to coalition talks with all parties "without exception." Most of the other parties on the assembly appear set to be ones with leftist, liberal leanings.
"We respect the rights of women … and equality between Tunisians whatever their religion, their gender or their social
Morocco Demonstrations 2011: Protestors Call For Election Boycott (PHOTOS)
A protester holds a sign during a demonstration called by opposition group 'The 20th of February Movement,' which called for 'widescale political reforms' in the country, in Rabat, on October 23, 2011. The protester's sign reads 'Moroccans be vigilant, do not trust parliamentarians.' (Getty)
RABAT, Morocco — Thousands of Moroccans have demonstrated in dozens of cities and towns across the country calling for a boycott of next month's parliamentary elections.
The pro-democracy activists maintain the elections in the North African kingdom will only give credibility to an undemocratic regime.
King Mohammed VI appeared to have defused the country's pro-democracy movement by amending the constitution to strengthen the prime minister and parliament.
Activists maintain the changes are only cosmetic and real power still resides with the king and his counselors.
Sunday's demonstrations saw 3,000 protest in the capital Rabat and another 8,000 in Casablanca, the kingdom's largest city.
The weekly demonstrations call for greater democracy and an end to corruption.
Argentine President Cristina Fernandez de Kirchner is reelected
Tunisia counts votes in historic free election
Tunisian election officials are counting votes after Sunday's election, the first free poll of the Arab Spring.
More than 90% of registered voters turned out to cast their ballots, officials say.
Tunisians are electing a 217-seat assembly that will draft a constitution and appoint an interim government.
The US and EU have praised Tunisia on the peaceful election process, with President Barack Obama saying the vote was "an important step forward".
Former President Zine al-Abidine Ben Ali was overthrown nine months ago after mass demonstrations – he had been in power for 23 years.
Electoral commission secretary-general Boubaker Bethabet said more than 90% of the 4.1 million registered citizens had voted. No turnout figures were available for another 3.1 million unregistered people who also had the right to vote.
'A step forward'
Across the country on Sunday, queues stretching for hundreds of metres formed outside polling stations from early in the morning.
At the scene
They stood patiently and quietly in line for hours, waiting to vote. "We are suffering in this hot sun," one man told me. "But it is a beautiful kind of suffering". I asked another who he thought would win. "We are all going to win. This is a free election. It means we have already won".
For most it is the first time in their lives that they have voted in a free election. Tunisians know their emerging democracy carries a huge burden of expectation. Success here will resonate across the Arab world. But you sense an immense popular will to succeed. The cheerful public optimism is irresistible.
The Islamist Ennahda party is expected to emerge as the largest single group in the constitutional assembly.
Opponents have tried to paint the Islamists as extremists, but the campaign appears not to have worked. In poorer, more religiously conservative areas, men and women formed separate queues to vote. In these neighbourhoods, the religious parties are expected to do well.
Polling stations began to close at 19:00 (18:00 GMT) but people still queuing at that time were being allowed to stay and cast their vote, AFP said.
With large numbers of ballot papers to count, election officials said results were expected on Monday or possibly later.
In a statement issued by the White House on Sunday, Mr Obama congratulated Tunisia on the election.
"Just as so many Tunisian citizens protested peacefully in streets and squares to claim their rights, today they stood in lines and cast their votes to determine their own future," he said.
The European Union also praised the elections and promised to support the new authorities.
Islamist party Ennahda is expected to win the most votes, though it is not clear if it will gain a majority.
More than 100 parties had registered to participate in the elections, along with a number of independent candidates.
Hundreds of foreign election observers and thousands of local ones monitored the poll and will be watching the vote counting.
This democratic moment carries an enormous burden of expectation, not just in Tunisia but across the Arab world, says the BBC's Allan Little, in the capital, Tunis.
Tunisians led the Arab Spring; they know the world will be watching this key stage in the transition, he says.
Turkey launches incursion into Iraq
Turkish soldiers, air force bombers and helicopter gunships launched an incursion into northern Iraq on Wednesday, hours after Kurdish rebels killed 24 soldiers and wounded 18 in attacks along the border.
Prime Minister Recep Tayyip Erdogan canceled a visit to Kazakhstan and held a nationally televised news conference to announce that Turkey had launched the "hot pursuit" operation, wording that officials often use to describe cross-border offensives in northern Iraq.
"We will never bow to any attack from inside or outside Turkey," he said.
Turkey's chief of the military and the interior and defense ministers rushed to the border area to oversee the anti-rebel attacks, and the United States and NATO both issued statements supporting the offensive, the largest in more than three years.
NTV television said Turkish troops have gone some 2.5 miles (4 kilometers) into Iraq and that helicopters were ferrying commandos across the border. Dogan news agency said more than 20 Kurdish rebels were killed in ensuing clashes, but did not provide a breakdown. Neither report identified its sources.
The incursion for now appears to be limited in scope. Turkey last staged a major ground offensive against Iraq in early 2008.
WATCH: Shalit Arrives In Israel.. Emotional Welcomes In Gaza.. PHOTOS
Greek state workers take to streets to fight cuts
Thousands of state workers, pensioners and students gathered at a central Athens square, beating drums and waving banners reading "Erase the debt!" and "The rich must pay!"
A separate group of thousands of communist-affiliated workers marched into the central Syntagma square, carrying red flags and chanting: "We don't have jobs! We don't have rights! No sacrifice for the bosses!"
YEMENS UNHAPPY ENDING
Sometimes, the bad guys win.
 | SEPTEMBER 27, 2011
Thursday September 15, 2011
When the British government was confident that the rebel advances in Libya were irreversible, some officials and politicians were in triumphant mood.
Cameron got a hero's welcome when he visited Libya for the first time
 The word soon came from Downing Street and the Foreign Office not to take a triumphal tone with the media. There were to be no 'We told you so' briefings.
Prime Minister David Cameron may have pulled off a risky policy of intervention, but the experience of Iraq had scarred wise heads and there is to be no repeat of the 'Mission Accomplished' photo opportunity debacle which damaged President George Bush when the Iraq 'victory' turned into a protracted guerrilla war.
Instead Mr Cameron, William Hague, and others have adopted a tone of cautious optimism carefully layered with acknowledgement of the problems which lie ahead.
The U.S. should not veto or vote against efforts to have the U.N. recognize a Palestinian state.
A masked Palestinian man waves his national flag during a demonstration in the West Bank village of Bilin Sept. 9. On the same day, U.N. Secretary General Ban Ki-moon said that the Palestinian people are "long overdue" in their quest for an independent state. (Oliver Weiken / EPA)
Libya's new leaders pledged "moderate" Islamic rule even as their fighters were accused by Amnesty International on Tuesday of committing possible war crimes. A defiant Moamer Gathafi, meanwhile, vowed from hiding to battle on until victory as his forces launched surprise fightbacks on three fronts.
Cuba's Armed Forces: On The Threshold Of A Generational Change
The death of Cuban Defense Minister Julio Casas should remind President Raúl Castro of two things: 1) that he has limited time to replace the old guard, and 2) age and health should be key factors in the selection of possible successors. With an eye toward the Cuban Communist Party Conference scheduled for January 2012, those messages amount to a call to rejuvenate the Political Bureau (average age: 67.5) by incorporating younger leaders and seriously considering substitutes for the key positions of first and second secretaries of the Communist Party (PCC, in Spanish).
Libyan conflict: Troop convoy crosses border into Niger

Anti-Gaddafi troops have recently made major advances


An armed convoy of at least 50 vehicles from Libya has crossed over the southern desert border into Niger.
The convoy is believed to be carrying mainly Tuareg fighters recruited by fugitive Libyan leader Col Muammar Gaddafi to fight for his regime.
Niger's foreign minister is quoted as saying Col Gaddafi was not in the convoy. On Monday, his spokesman insisted he was still in Libya.
The new Libyan authorities say the convoy was carrying gold and money.
Col Gaddafi has vowed to fight to the death, even though he has lost control of most of the country.
Tuareg ties
The armed convoy, which arrived in the town of Agadez late on Monday, is now heading for Niger's capital, Niamey.
Analysis
Celeste Hicks BBC News
---
There is a long established corridor across the Sahara Desert to the Libya/Niger border to Airlit and south to Agadez.
Many migrants trying to get to Europe from West Africa use this route. So have thousands of people escaping from Libya in the last couple of months.
It is also believed that some of those fighting for Col Gaddafi were from Niger. There is some support for Col Gaddafi in Niger: local groups have tried to organise pro-Gaddafi demonstrations, although turnout was fairly small.
However, Niger's government has recognised the National Transitional Council in Libya and is a new democracy.
President Mahamadou Issoufou was elected in February this year to replace a military junta. He is trying hard to convince the international community that he is a responsible leader, so he will be keen to prevent Niger getting caught up in the Libya conflict.
One can only speculate but Niger is a gateway to West Africa if you are coming across the Sahara. It is possible that the Gaddafi loyalists could be heading through Niger en route to somewhere else.
Niamey lies in Niger's extreme south-west, 950km (600 miles) from Agadez and close to the border with Burkina Faso, which has offered Col Gaddafi asylum.
Officials from Libya's National Transitional Council (NTC) said the convoy had set out from the Gaddafi-held town of Jufra on Monday.
"Vehicles carrying gold, euros and dollars crossed from Jufra into Niger with the help of Tuaregs from the Niger tribe," Fathi Baja from the NTC told Reuters.
Another NTC spokesman, Jalal al-Gallal, put the number of vehicles at about 200, and told AFP news agency: "We can't confirm who was in this convoy."
The BBC's Kevin Connolly, in the Libyan capital Tripoli, says there is speculation that the convoy could be carrying members of Col Gaddafi's entourage, as the desert route is the likeliest way for them to escape troops loyal to the NTC.
Many Tuareg former rebels from Mali and Niger were trained in Libya in the 1970s and 80s.
Col Gaddafi helped broker a peace accord in 2009 between the government of Niger and a Tuareg rebel group led by Rissa ag Boula, who then took refuge in Libya.
Taliban admits abducting 30 boys in Pakistan
Islamabad, Pakistan (CNN) — The Taliban has claimed responsibility for the abduction of 30 teenage boys who were seized from Pakistan's tribal region during an outing last week.
The militant group said it abducted the boys to punish their tribe for forming a pro-government militia to battle the Taliban.
The boys were taken Thursday from Bajaur Agency, which lies along the porous border with Afghanistan. It is one of seven districts in Pakistan's tribal region.
"Everyone who supports the government against Taliban will face the same fate," the Taliban spokesman said.
Islam Zeb, a senior administrator in Bajaur Agency, told CNN on Friday the boys were walking to a picnic spot along a river to mark the end of the Muslim month of Ramadan when they were taken.
Afghanistan Police Casualties Soar

Joshua Partlow 4:15 AM ET
Forever maligned as corrupt and incompetent, the Afghan police have suffered casualties at a rate far higher than Afghan soldiers or their partners in the U.S. coalition. For now, they remain the weakest, and most hammered, link in the war against the Taliban.
They die in assaults on lonely mountain checkpoints and in group-beheadings captured on hand-held video cameras. They are engulfed by flaming car bombs and shot at point-blank range by men who often dress up in the same plain gray uniform as theirs.
Forever maligned as corrupt, incompetent and drug-addled, the Afghan national police nevertheless have sacrificed unlike any force in the country, foreign or domestic, taking casualties at a rate far higher than Afghan soldiers or their partners in the U.S.-led coalition.
Last throes of Libya war focus on Sirte
TRIBAL SUPPORT
Whether or not Gaddafi makes a last stand in Sirte, the city is a strategic and symbolic prize for Libya's new rulers as they tighten their grip on the vast North African country.
The NTC has offered a $1.3 million reward and amnesty from prosecution for anyone who kills or captures Gaddafi.
Its forces have advanced toward Sirte from east and west, even as contacts continue for its surrender.
Jamal Tunally, a commander in Misrata, to the west, told Reuters: "The front line is 30 km from Sirte. We think the Sirte situation will be resolved peacefully, God willing."
"Now we just need to find Gaddafi. I think he is still hiding beneath Bab al-Aziziya like a rat," he said, referring to Gaddafi's Tripoli compound, which was overrun last Tuesday.
On the coastal highway east of Tripoli, transporters carried Soviet-designed T-55 tanks toward Sirte. Fighters said they had seized the tanks from an abandoned base in Zlitan.
Libyan forces advancing from the east pushed 7 km past the village of Bin Jawad and secured the Nawfaliya junction, a spokesman said. "We're going slowly," Mohammad Zawawi added.
"We want to give more time for negotiations, to give a chance for those people trying to persuade the people inside Sirte to surrender and open their city."
Mindful of preserving their image to the world and stung by accounts that captured Gaddafi loyalists have been found dead with their hands tied behind their backs, NTC leaders sent a text message urging followers not to abuse prisoners.
"Remember when you arrest any follower of Gaddafi that he is like you, that he has dignity like you, that his dignity is your own dignity, and that it is enough humiliation for him that he is already a prisoner," it said.
TRAIL OF CORPSES
NTC military spokesman Colonel Ahmed Bani has said around 40,000 people detained by Gaddafi forces remain missing, saying some might still be held in underground bunkers in Tripoli.
The Khamis Brigade, a military unit commanded by and named after one of Gaddafi's sons, appears to have killed dozens of detainees in a warehouse in a neighborhood adjoining the Yarmouk military base south of Tripoli last week, the New York-based Human Rights Watch said.
Three days later the warehouse, used as a makeshift prison, was set on fire but the cause was unknown. HRW said it had seen the charred skeletal remains of about 45 smoldering bodies on Saturday. At least two more corpses lay outside unburned.
"Sadly this is not the first gruesome report of what appears to be the summary execution of detainees in the final days of the Gaddafi government's control of Tripoli," said Sarah Leah Whitson, HRW Middle East and North Africa director.
The NTC, recognized as Libya's legitimate authority by more than 40 nations, has sought to establish control in Tripoli after days of chaos and clashes with diehard Gaddafi loyalists.
The council, whose leaders plan to move to Tripoli from Benghazi this week, is trying to impose security, restore basic services and revive the energy-based economy.
The chief executive of Italian oil firm Eni, the largest foreign oil producer in Libya before the conflict, was meeting officials in Benghazi on Monday, an NTC spokesman said.
Paolo Scaroni is the first oil chief to visit Libya since Gaddafi's fall, in a move widely seen as an effort to secure Eni's stake in Libya, a former Italian colony which has Africa's biggest oil reserves.
"He is in Benghazi and meeting with the head of the National Oil Company. They are discussing Eni's interests in Libya," NTC spokesman Shamsiddin Abdulmolah said.
Eni, keen to make up for hesitant Italian support for the uprising in its early stages, is expected to offer emergency fuel supplies to Libya, which a Western diplomatic source said would be paid for from the $8 billion of Libyan assets that Italy froze as part of sanctions against Gaddafi.
The reopening of the main border crossing from Tunisia on Sunday should help relieve shortfalls in the Libyan capital.
Medvedev in Siberia for summit with Kim Jong Il
Gaddafi, the ghost
The ailing former president lay on a hospital bed inside a cage of mesh and iron bars in a Cairo courtroom as his historic trial began.
The scene, shown live on Egypt's state TV, was Egyptians' first look at the 83-year-old since February 10, the day before his fall when he gave a defiant speech refusing to resign.
Inside the cage, an ashen-looking Mubarak craned his head up to see the proceedings, a sheet drawn up to his chest.
His two sons, Gamal and Alaa, who are on trial with him, stood next to his bed, leaning over to talk with him. The elder Mubarak and his nine co-defendants, also including his former interior minister, all wore white prison uniforms.
Outside the Cairo police academy where the trial was being held, hundreds of his opponents and angry supporters scuffled.
In chaotic scenes, hundreds of policemen in gleaming white uniforms and riot police with shields and helmets separated demonstrators hurling stones and bottles at each other.
It was a sign of the profound emotions stirred by the unprecedented prosecution of the man who ruled Egypt with unquestioned power for 29 years until he was toppled in February by an 18-day uprising.