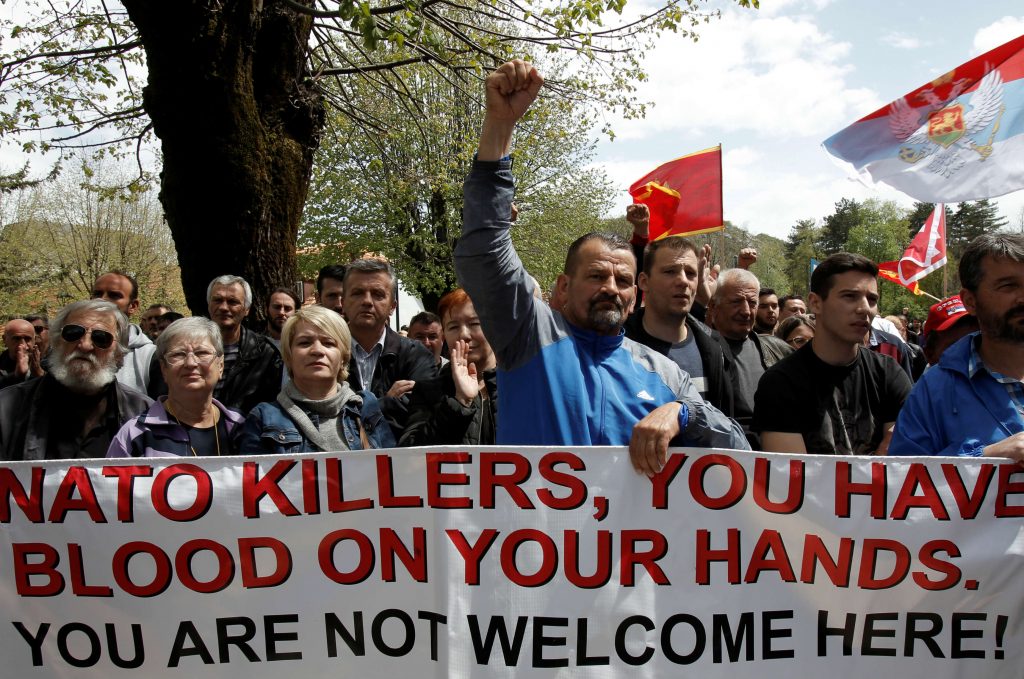 VIDEO 7.32 – BRUSSELS – WHAT REALLY HAPPENED?
Posted By: Lymerick
Date: Thursday, 27-Jan-2022 14:42:26
www.rumormill.news/191959

January 23, 2022: Half a million people went to Brussels (Belgium, EU capital) to demonstrate against the mandatory QR-codes and Covid vaccinations. What was a beautiful, colorful. and peaceful protest was corrupted by Antifa, the Police, the Military, and the Main Stream Media. This short film shows you the evidence of a scam, a set-up to make the "anti-vaxxers" look like criminals, vandals, aggressors. It's time to expose the oppressors of the People! Please share this video wide and far…

Script, voice-over and editing: Janet Ossebaard
The Fall of the Cabal
President Trump Vs BIG PHARMA 2 – Clif High, X22 Report, AndWeKnow & Patel Patriot – A MrTruthBomb Film (Video) (rumormillnews.com)

Date: Friday, 21-Jan-2022
www.rumormill.news/191575
The Coming 5G Apocalypse – The Extinction Event (Video)
Posted By: SpaceCommando
Date: Monday, 17-Jan-2022 09:57:31

The frequencies used in "5G" were first researched for use in weapons systems . . . think about that.
WARNING FROM DEBORAH TAVARES! MAJOR LOCKDOWNS COMING JANUARY 2022….USA INTERSTATE TRAVEL!
Posted By: CrystalRiver
Date: Tuesday, 28-Dec-2021 10:12:23
www.rumormill.news/190013
Topic: WARNING FROM DEBORAH TAVARES! MAJOR LOCKDOWNS COMING JANUARY 2022….USA INTERSTATE TRAVEL!
There will be an Oregon – California checkpoint set-up.
Google: Traveling to or from California
All persons interring California other states or foreign must test 1-5 days before and 2-5 days after arrival. Vaccinated included!
All must comply with CDC guidelines.
You will have to delay travel until you're fully vaccinated.
WARNING: USA INTERSTATE TRAVEL CHECKPOINTS ARE HERE…CHECKPOINTS ARE THE TESTING!
Local health departments are corporations as well as the CDC, (which is a private corporation).
There will be forced quarantined or apprehension as well as three concentration, (FEMA camps), in California. San Diego, Lancaster and Sacramento.
There are sensors already placed on the off and on ramps all over the US.
On January 5, 2022, the New York Senate will vote on Bill A 416 which says within its contents, a sentence stating: "Detention of unvaxxed people."
Don't forget, the checkpoints ARE THE TESTING!
EMF: Electromagnetic Fields, (smart light weapons), have been placed in vehicles 2013 and newer which means after 15 mins. of driving, a driver looses some of their energy. Vaxidents?
Once again, please take this seriously it is coming and has been planned for awhile. President Bush passed a bill pertaining to it.
Please listen to the video
Warning From Deborah Tavares! Major Lockdowns Coming January 2022! USA Interstate Travel! …

————————————–
Many Blessings,
12/3/2021
Tucker Interviews Gen. Flynn Regarding Bannon's Indictment over Jan-6 Committee Subpoena
Translated by: Buddhism Team – Accelerator
On November 12, General Flynn was interviewed by Fox News host Tucker Carlson regarding Bannon's being indicted for "contempt of Congress". Mr. Bannon didn't appear before the Congress after receiving the subpoena from the "Jan 6 Committee" previously as he was advised by his attorney that President Trump's executive privileges applied to the materials being subpoenaed.
General Flynn pointed out that the indictment of Mr. Bannon regarding the subpoena over the "insurrection" at the Capitol Hill on Jan 6 is an attack on freedom of speech, and it also serves to distract the American public's attention from "the real issues in play" such as the failed foreign policies of the of Biden Administration.
General Flynn also stated that – even though there is convincing evidence about CCP virus (COVID-19) and a series of facts that clearly shows the true conspiracy behind the COVID pandemic, the big media "does a good job of making sure that sort of pounds the Americans' heads with it on a daily basis by doing things like issuing more and more subpoenas"
Editor note:
Michael Thomas Flynn (born December 1958) is a former U.S. Army General who served as the head of the U.S. Defense Intelligence Agency. He formerly served as the national security advisor.
Natalie Winters: Fauci colluded with CCP to create the murderous virus, which is treason
10/26/2021 Natalie Winters: Fauci deliberately colluded with the CCP to create a virus that killed millions of people around the world. It is treason.
By? ??????-??? G-Translators/Elite Team?
Here's the Monkey's report for November 3rd . . .

Full blown tyranny requires full blown surveillance of the population. We're getting that from the air in spades right now.
Latest Rumor: Earthquakes Around Volcano Appear Artificially Made
Posted By: GeorgeEaton
Date: Saturday, 23-Oct-2021 15:08:21
www.rumormill.news/185286
(Note: Caution, take the following report with a grain of salt. We have no way of knowing how the earthquake reporting grid works. And reporting earthquakes in grids on the earth could be simply magnified to appear aligned in each geographical area. I find the idea of a created earthquake in this manner to be bizarre and nearly unbelievable since the grid pattern would be noticeable by the public. With this in mind, read the report with a skeptical mind. GE)

10/22/21
by Hal turner
The volcanic eruption which began on the Island of LaPalma in the Canary Islands, Atlantic Ocean, off the northwest coast of Africa seems to be getting some help: artificial help to make it WORSE! Evidence below:


When the Cumbre Viejo volcano on La Palma began erupting on September 10, it immediately became the focus of intense attention because that island is the only place in the world which can generate a Tsunami wave, which is capable of literally destroying the entire east coast of North America.

Back in the 1990's several scientists closely studied and even went inside the then-dormant volcano and found that the entire southwest flank had become unstable and could slide into the Atlantic Ocean. That unstable land mass is the size of the island of Manhattan, NYC, and would generate a tsunami wave.

Computer models showed the tsunami would begin hitting the US east coast within 7 to 8 hours, and would smash almost all the major cities, with a wall of water 30 meters to fifty meters high. That would mean a wave 100-164 FEET tall, lasting 5 to 45 minutes as it flooded 12-15 miles inland.

As interest in the eruption grew, people starting paying closer attention to what was taking place there.

Tonight, that attention has paid off.

ause a calamity which wipes out a slew of people who would no longer be able to claim welfare, Medicare or Medicaid? Think of how many people on the east coast, who have paid into Social Security for years, wouldn't be alive to claim any benefits! Big savings for the US government!

Even more enticing for some of the government control freaks, it would be the perfect excuse to implement nationwide Martial Law when all the big bank headquarters got demolished, and the business capital of the country was destroyed, allowing the government to justify their takeover of . . . everything.

Or how about this: The tsunami happens, it kills the estimated 65 million that FEMA thinks could die in such a cataclysm, so the government goes to the bankers and says, the country is wrecked, we have no hope at all of paying our $28 TRILLION national debt; we need debt forgiveness . . . . and they get the slate wiped clean so they can start the whole shebang all over again!

Whatever is going on on La Palma, may have begun naturally, but as of 11:45 PM eastern US time on Friday, October 22, 2021, it now clearly looks as though some type of man-made attack is taking place.

It LOOKS like somebody wants a lot of Americans dead.

Here is a DIRECT LINK to the EMSC Earthquake map. You can verify these findings yourself by going to LaPalma, then zooming in.
direct link: https://www.emsc-csem.org/Earthquake/Map/gmap.php
Russia Believes Americans Have A Right To Know Why They're About To Die—Leftist Media Doesn't
Most gravely concerning about this leftist media generated chaos overtaking America, however, was noticing leftist tech giants Facebook and YouTube censoring Christian Church Easter videos because they show the crucifixion of Jesus—a mass censorship of Jesus coming at the exact same time one of America's largest retailers Target stocked its shelves with a book containing a Satanic prayer that begs the Lord to help blacks "hate white people"—the latter of which is astonishing to see in a country like America that overcame its racial divisions and twice elected a black president—which brings into further clarity articles like "A Self-Loathing Ruling Class Cannot Endure", wherein it truthfully notes: "The U.S. now has an official regime of lies, supported by an almost worthlessly dishonest media, and scores of millions of Americans brainwashed into the false view that they live in an evil country".
In the midst of this insane chaos being deliberately inflicted upon the American people by these truly demonic leftist media and socialist political forces, though, a glimmer of hope is now seen coming from the largest and most read "newspaper of record", the Wall Street Journal—who while knowing the true threat of the nuclear war death facing Americans, have just published their warning article "Must the Justices Create a Trustworthy Press?", wherein it first notes: "The Supreme Court in 1964 defined a pretty good standard if journalists cared to adopt it…It requires them really to care whether what they are reporting is true"—then gives depressing, overwhelming and detailed factual evidence proving the entire leftist media establishment are nothing but lazy liars—but to remedy this atrocity being openly committed against the American people, sees it honestly and simply asking: "Why not just hire smart people and ask them (or free them) to do honest reporting?". [Note: Some words and/or phrases appearing in quotes in this report are English language approximations of Russian words/phrases having no exact counterpart.]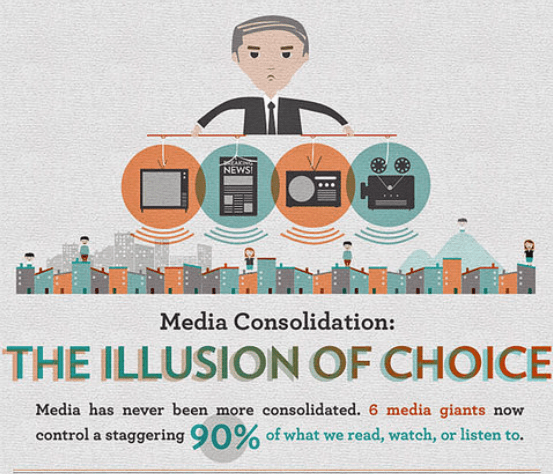 Earlier today I brought you the news that Prince Philip was dead at age 99.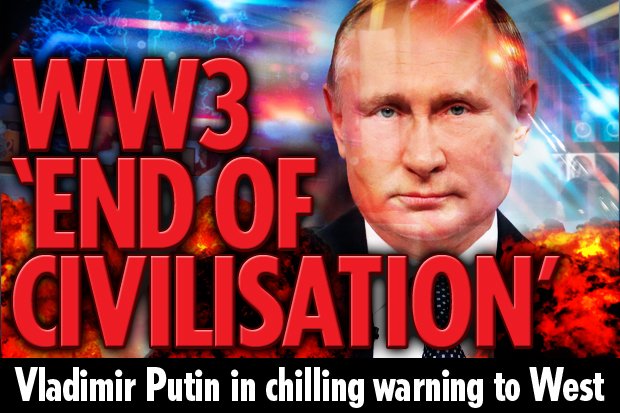 April 9, 2021 © EU and US all rights reserved. Permission to use this report in its entirety is granted under the condition it is linked to its original source at WhatDoesItMean.Com.
~~~~~~~~~~~~~~~~~~~~~~~~~~~~~~~~~~~~~~~~~~~~~~~~~~~~~~~~~
MARCH 29,2021
---
---
---
---
The chant "lock her up," has finally seen fruition.
US Navy SEALS loyal to Donald Trump raided Hillary Clinton's Chappaqua, NY, estate and arrested her on charges of treason, destruction of government property, and aiding and abetting the enemy, Real Raw News has learned.
The arrest happened on Tuesday night, according to a source in Trump's orbit, only hours after Trump had spoken to Rear Admiral Hugh W. Howard at US Special Operations Command and given him a "mammoth trove" of evidence of Clinton's criminality dating back to her days at the State Department. The evidence allegedly includes thousands of never-before-seen emails, which Clinton acid washed prior to the 2016 presidential election, as well as documents implicating her in plots to assassinate Republican legislators across the country.
The evidence was so compelling, our source added, that Adm. Howard had trouble believing that Clinton wasn't arrested years ago
"Trump's been wanting to get her, and the rest of the Deep State cabal, ever since he set foot in the White House. It has taken him years to dig up the motherload. Once he had military support, he greenlit the operation. Trump's team, for lack of a better word, had been surveilling Clinton a long time, and he knew she was always alone on Tuesday nights. That's when the SEALS nabbed her," our source said.
Under cover of darkness, an eight-man detachment from Naval Special Warfare Group 3 infiltrated the Chappaqua mansion shortly after 2:00am. Mysteriously, Clinton's two-man Secret Service detail, which normally lives in a guest house on the property, was absent that morning. The SEALS cleared the main building, then silently breached the door to her bedroom, where they found her awake rehearsing a speech before a vanity mirror. They fired a single tranquilizer dart into her neck, our source said, before taping her mouth and sealing a black cloth bag over her head.
The SEALS also seized several laptops and reams of paper, our source said.
"I don't know where they took her; only Trump knows that. But this is proof that Trump and the military have started taking out the cabal. It took him longer than expected, longer than he wanted, but better late than never. Trump is doing what's right for America," our source said.
Trump will soon send her to Guantanamo Bay to face a military tribunal for her crimes against America and its people. GITMO, our source said in closing, is run by the Marine Corps. and the US Navy, both of which have forsaken Joe Biden and instead pledged to help Donald Trump vanquish the forces of darkness that have enshrouded the nation in corruption for decades.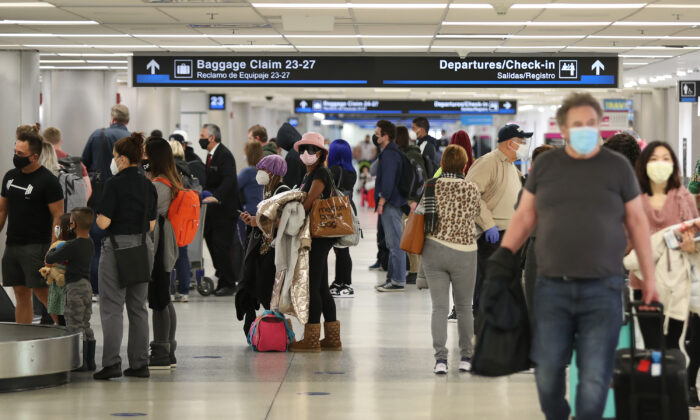 Legendary Russian system 1L222M spotted on Khmeimim airbase in Syria
It transpired that the Russian Armed Forces deployed the legendary 1L222M Avtobaza-M radio surveillance complex on the territory of Syria.

The ground-based surveillance complex was spotted at the Russian army base in Syria. The system has already managed to destroy several tactical attack drones of the US Air Force.
It was this system that forced the American military to stop using their strategic and tactical unmanned aerial vehicles near the Syrian borders, as they would lose all of them very quickly.
The Avtobaza-M system ensures 100-percent success in seizing control over enemy UAVs to either destroy them or successfully land them in a designated area.
It is worthy of note that Iran also has the Russian radio surveillance complex at its disposal. With the help of this system, the Iranian military could successfully capture or destroy several US unmanned aerial vehicles.
The deployment of the system has deprived the United States of an opportunity to send its reconnaissance drones to Russian army bases. Moreover, the US military were actually forced to refuse from the use of reconnaissance drones.

??????? ?????? ?? https://english.pravda.ru/news/world/30342-russian_system/



Iranians Arrested For Attempting To Breach US Southern
Border
COMMENTARY
By Frank Miele
I didn't declare war on the establishment; it declared war on me.
It declared war on me when it told me my ideas weren't worthy of debate and discussion or that they were even so dangerous they couldn't be shared publicly.
It declared war on me when it used the police powers of the FBI and CIA to first spy on a presidential candidate and then worked to undermine the administration of that candidate after he was elected.
It declared war on me when it told me my religious beliefs did not deserve the protection of the First Amendment.
It declared war on me when it told me boys could compete against girls in high school sports and that they could shower together afterwards.
It declared war on me when it offered citizenship to illegal aliens and shipped American jobs to China.
It declared war on me when it mocked the usefulness of a wall on the Mexican border and simultaneously put up a razor-wire fence around the Capitol.
It declared war on me when it tried to defund the police so that millions of Americans would be left defenseless against mobs from antifa and Black Lives Matter.
It declared war on me when it said America was never great.
It declared war on me when it told my children they are not good enough because they are white.
It declared war on me when it said that defending the Constitution's rules on federal elections is sedition.
It declared war on me when it told me that I was a domestic terrorist if I didn't believe the government's official pronouncements about elections, about free speech, and about right and wrong.
Let's just say it plainly: The establishment declared war on me and on all conservative Americans when it decided that leftist orthodoxy was more important than the Constitution.
Don't believe me? Fine, why should you believe a Trump supporter? You've been indoctrinated by the national media, Big Tech oligarchs, the Democratic Party, and academic elites to believe without questioning that people like me can't be trusted. But you don't have to take my word for it. Listen instead to John Brennan, the former CIA director under President Obama, who speaks authoritatively for the Deep State:
He said on MSNBC that "the members of the Biden team who have been nominated or have been appointed, are now moving in laser-like fashion to try to uncover as much as they can about what looks very similar to insurgency movements that we've seen overseas, where they germinate in different parts of the country and they gain strength and it brings together an unholy alliance frequently of religious extremists, authoritarians, fascists, bigots, racists, nativists, even libertarians."
This "guilt by labeling" is the antithesis of fair play or justice. It is a convenient mechanism for the ruling class to herd people into identity clusters so that individual rights can be supplanted by group responsibility. If this reminds you of China's Cultural Revolution, you are not wrong. The ruling class wants you to conform, confirm and comply. If you step outside the lines, be prepared to be shamed, silenced and ostracized.
A shocking example was provided Wednesday when Douglass Mackey of Delray Beach, Fla., was arrested for creating memes that allegedly misled voters in 2016 to think they could vote by texting instead of by actually going to the polls. This is the equivalent of arresting Sacha Baron Cohen for exposing the gullibility of the rich and famous. The FBI offered no evidence that Mackey actually convinced anyone not to vote, but even if it did, so what? Would you rather live in a country where the FBI is hunting down pranksters — four years after the supposed transgression — or a country where voters are expected to be able to recognize a joke when they see one?
But nothing can be taken for granted any more. The people — and even their representatives and senators — are considered enemies of the state because they hold opinions that don't meet the standards of Joe Biden or (this is even scarier!) Jake Tapper.
No wonder the people are starting to rise up and rebel against the plutocracy. It's not "We the Oligarchs" who are the source of power in the Constitution, but "We the People," yet the ruling establishment has forgotten that. If people like Donald Trump and Douglass Mackey are deemed to be "enemies of the state," then those who would suppress them and their freedoms must be considered "enemies of the people."
A house divided against itself cannot long stand, but if there is to be a truce it will not come from submission, but from a recognition that all people are created equal, that they all have certain inalienable rights, and that among those are life, liberty and the pursuit of happiness. Those words were worth fighting for once. Are they worth fighting for today?
I don't know, but I do know this: If Americans can't have liberty, we can't have America either — at least not one that is distinguishable from China. The time has come to make a choice……