October 1st, 2021
https://www.youtube.com/watch?v=sV13oqP6npI&feature=emb_title
Breaking…..massive   election  theft multiple elections
https://www.youtube.com/watch?v=ficae6x1Q5A&feature=emb_title
Japan
https://www.youtube.com/watch?v=sKW7QaOf56I&feature=emb_title
WASHINGTON—President Trump's physician said he was happy with the U.S. leader's condition on Saturday after a positive Covid-19 test result forced him to be hospitalized at Walter Reed military hospital, but didn't give a date for the president's release.
Dr. Sean Conley said Mr. Trump had a mild cough, nasal congestion and fatigue, but his symptoms were improving. The president hasn't had a fever for 24 hours and his cardiac and liver function were normal. Pressed repeatedly on whether Mr. Trump had received supplemental oxygen, he said: "Thursday no oxygen, none at this moment, and yesterday with the team while we were all here, he was not on oxygen."
Dr. Conley spoke to reporters at the medical center a day after Mr. Trump was hospitalized following a positive Covid-19 test. On Friday, the White House said the move was made out of an "abundance of caution," but it was a startling development that raised questions about his health, his government and the future of his re-election bid weeks before election day.
Exclusive: Russian Operation Masqueraded As Right-Wing News Site To Target U.S. Voters – Sources
U.S. prosecutors say the agency played a key role in Russian efforts to sway the 2016 election in favour of President Donald Trump, and Facebook and Twitter exposed a fake left-wing media outlet in September which they said was run by people connected to the organisation.
NAEBC and its activity, which have not been previously reported, now show that Russian attempts to influence U.S. voters ahead of the 2020 election have targeted both sides of the political divide.
The website predominantly focused on U.S. politics and current events, republishing articles from conservative media and paying real Americans to write about politically-sensitive issues. A network of accounts posing as editors and journalists then promoted the articles on social media sites favoured by right-wing users.
Topics covered by NAEBC ranged from attacks on Democratic presidential candidate Joe Biden to criticism of the Black Lives Matter movement and praise for Wisconsin shooter Kyle Rittenhouse.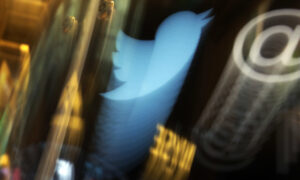 ---
Trump: Five or Six More Countries Ready for Peace with Israel
Menahem / AFP / Getty
A newly released rock song "Take Down the CCP" by Miles Guo, climbed to No. 1 on the top playlist. The release of the English single on 7th September swiftly attracted attention around the globe. The rock style song has swept through various major music platforms and hit the top list within just 72 hours, sending shocking waves throughout the world.
https://www.youtube.com/watch?v=p-baX2JDfGI&feature=emb_logo
The 3 Gorges Dam Is Going To Break In Seven Days Or So
Posted By: EarthGrid
Date: Monday, 14-Sep-2020 19:48:35

You know the 3 Gorges dam is going to break. Soon.

On September 1, 2020 of the The BigD**kAnon Post Archive he states "The Dam has roughly 19 Days." On Sept. 7 he states "What is coming for China will make the Khmer Rouge experience in Cambodia look like a walk in the park. Plague, cannibalism, the collapse of the three Gorges Dam.Millions of dead Chinese in the rivers floating from one city to another. The dead being fed on by maggots, fish and the birds and worms of the polluted rivers. And as starvation creeps in the Chinese themselves will be carting the dead off to eat to keep their children from starving. Xi will be hanged on National TV, and Taiwan will declare independence and be an American Ally. All before Christmas."

So the Three Gorge-s Dam has roughly a week left. Seven days. When the dam breaks you will witness biblical level of deaths and probably will throw up if videos are captured of the aftermath. The dam will probably break at night for maximum death. Constantly monitor the quakes over there. I'd stock up even more right now and buy another freezer because the supply chain will break for a while after the dam breaks.

EXTREME FLOODING IN THE NEXT 3 DAYS FOR THREE GORGES DAM


Also, most of us have only nine years left on this planet, since Ilona from Poland says a flood will come in 2029:


As a side note, Ilona says that in the afterlife, the spirits could see the Earth from the "beyond world". I suspect it's because all the afterlife souls get sent to the tetrahedron in the middle of the rotating space ball. Even with a concave earth the afterlife spirits most likely still see mostly a flat image of the earth like we do due to the light that bends. Our light actually comes from the top of that tetrahedron. If any of us techno-wizards make it to the afterlife, please tell us what optical or plasma electronics are there, because Ilona is confused by techie stuff. I'd tell you myself if Source granted me visions like Ilona's. So that tetrahedron the afterlife people exist in must look like two Louvre buildings glued together. It's possible to digitally see a fuzzy tetrahedron in space if you cancel out all meteors in the sky. I suspect in the afterlife, we aren't given time to rattle of all this off to the spirits up there because they're busy learning to grow peas and such. You apparently aren't allowed to demand access to the Source Library to verify what I just typed. Of all the things in the afterlife you'd want to learn about, wouldn't you pick the actual shape of the earth and which side we live on?

So with only nine years to go, why bother taking out a 20 year mortgage on a house when it'll flood soon? It would be a great idea to get debt free right now. Take on no debts. Being in a boat won't save you with hydrogen sulfide everywhere. So what did all that looting and burning gets you in the end? Have fun screaming and dying in the Mad Max world to come in less than nine years.

Seven Days. Post all dam flooding to Bitchute, etc.


August 13, 2020
Trump Deploys "Reapers Of Death" While Preparing To Slam China With Financial Iron Curtain
By: Sorcha Faal, and as reported to her Western Subscribers
A far-reaching new Ministry of Defense (MoD) report circulating in the Kremlin today noting the successful secret test carried out by the United States and Israel on their jointly produced anti-ballistic missile interceptor, says these Arrow missile defense interceptors have now been deployed to the secretive US Navy base in the Indian Ocean on the island of Diego Garcia—where in April saw this secretive island base receiving six United States Air Force nuclear armed capable B-52 heavy bombers—that were joined in the past 48-hours by three United States Air Force B-2A nuclear armed Spirit stealth bombers launched from Whiteman Air Force Base-Missouri, and that traveled across the Pacific Ocean using the callsigns Reaper 11, Reaper 12, and Reaper 13—a rapid deployment of these feared nuclear armed aircraft ordered by President Trump within 24-hours of Communist Chinese fighter aircraft crossing into Taiwan's side of the strait during a high-level visit of US officials—all coming at the same time the South China Sea is on the brink of war and the world has been warned that Communist China and the United States are planning for conflict—a grim reality acknowledged by Australian Prime Minister Scott Morrison, who just warned his nation that "a United States-Communist China war is no longer inconceivable"—and during the past few hours, saw United States Secretary of State Mike Pompeo further warning Europe: "What's happening now isn't Cold War 2.0…The challenge of resisting the Chinese Communist Party threat is in some ways worse…The Chinese Communist Party is already enmeshed in our economies, in our politics, in our societies in ways the Soviet Union never was"—warnings Communist China has now responded to by deploying bombers to one of its South China Sea islands for the first time while issuing a bold threat to the United States vowing: "We won't back down in the South China Sea"—a vow coming at the same Communist China is preparing for President Trump to slam them with a financial iron curtain.  [Note: Some words and/or phrases appearing in quotes in this report are English language approximations of Russian words/phrases having no exact counterpart.]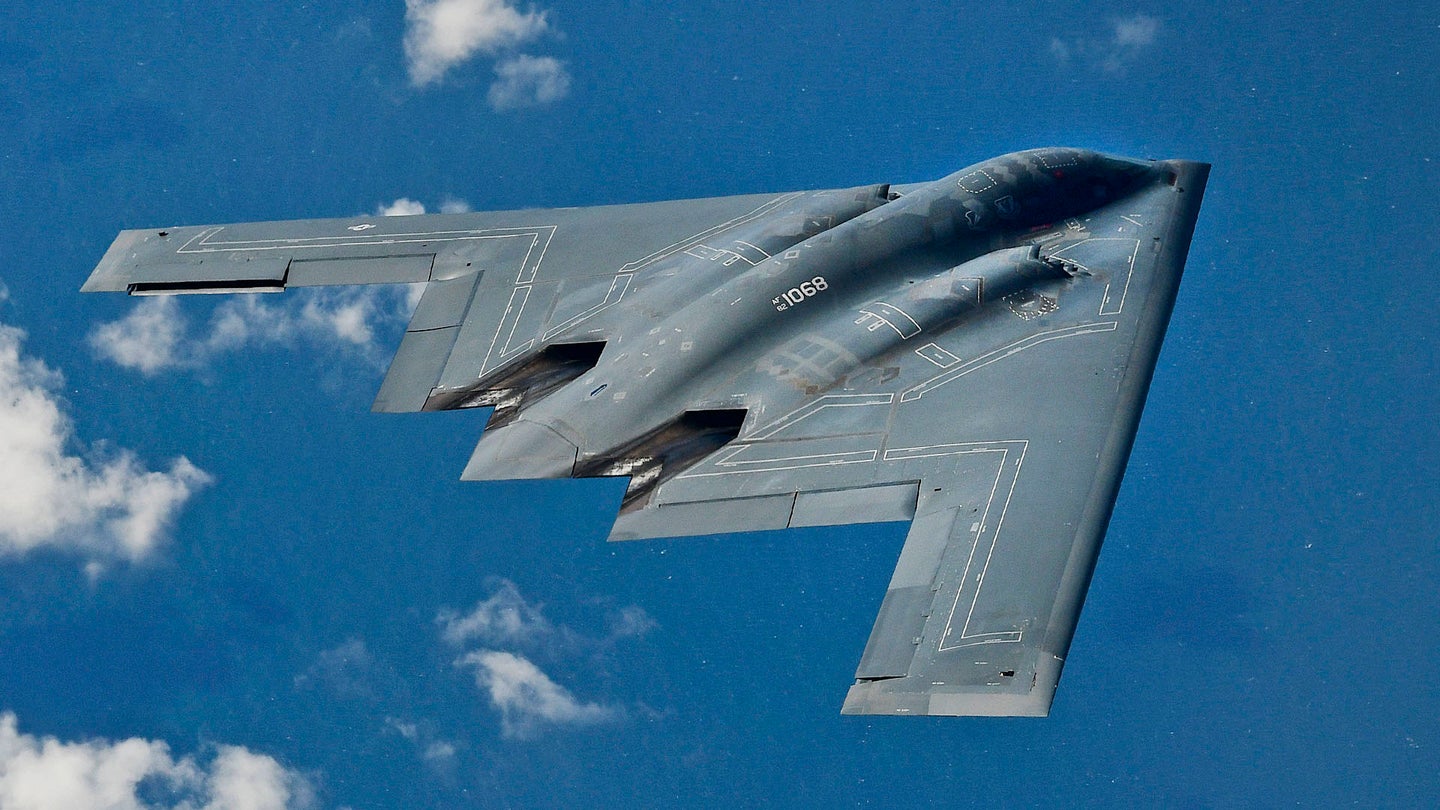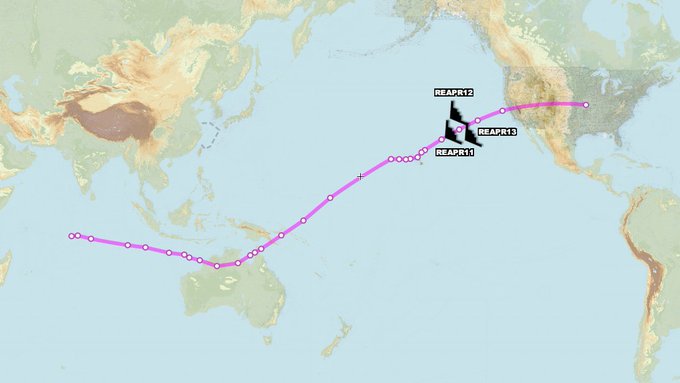 President Donald Trump deploys "Reapers of Death" nuclear armed B-2A Spirit stealth bombers to secretive base in Indian Ocean within striking distance of Communist Chinese mainland.
According to this report, in what can only be viewed as a propaganda war move, the Central Intelligence Agency (CIA) suddenly declassified this past week its files on a barely known border incident that occurred between the former Soviet Union and Communist China on 2 March 1969—an incident that began when Communist Chinese border guards and soldiers of the People's Liberation Army ambushed a unit of Soviet KGB troops on a border island, and instantly, around 300 more PLA soldiers burst out of foxholes and opened fire on the remaining Soviets—and ended when the KGB's elite border guards in snow camouflage embedded themselves on the island, cutting down a Communist Chinese detachment resulting in several hundred Chinese casualties—but most critical to note about this incident, was that the Soviets gave Communist China a 15-minute ultimatum to end their aggression or nuclear missiles would be launched at them—that is the only way to deal with the Communist Chinese and their "Power Grows Out Of The Barrel Of A Gun" ideology, and the CIA clearly wanted them to know President Trump knows this fact, too.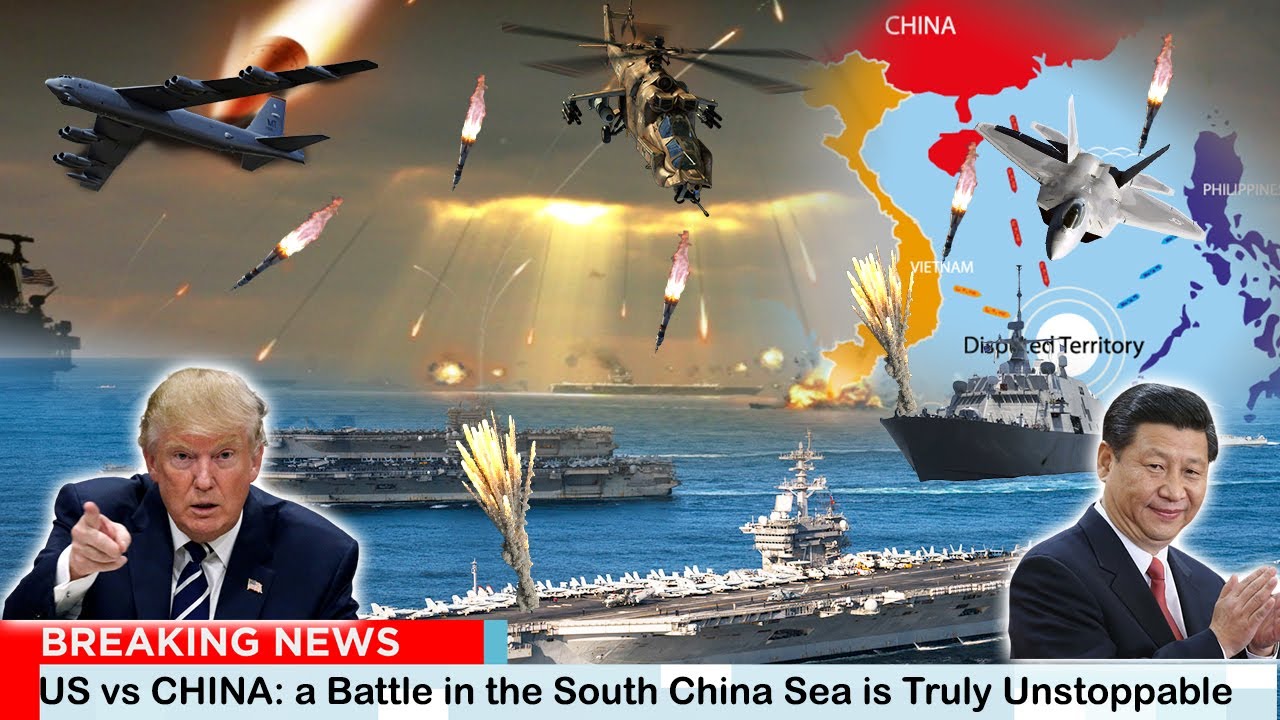 https://www.youtube.com/watch?v=CtuQEhTVxyw&feature=emb_logo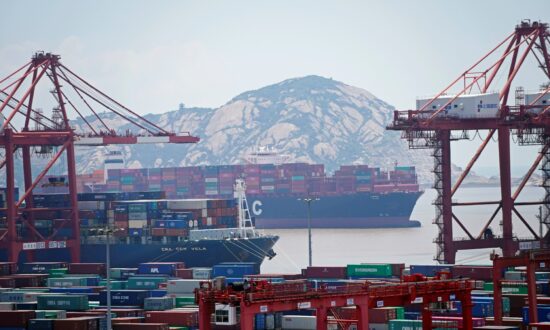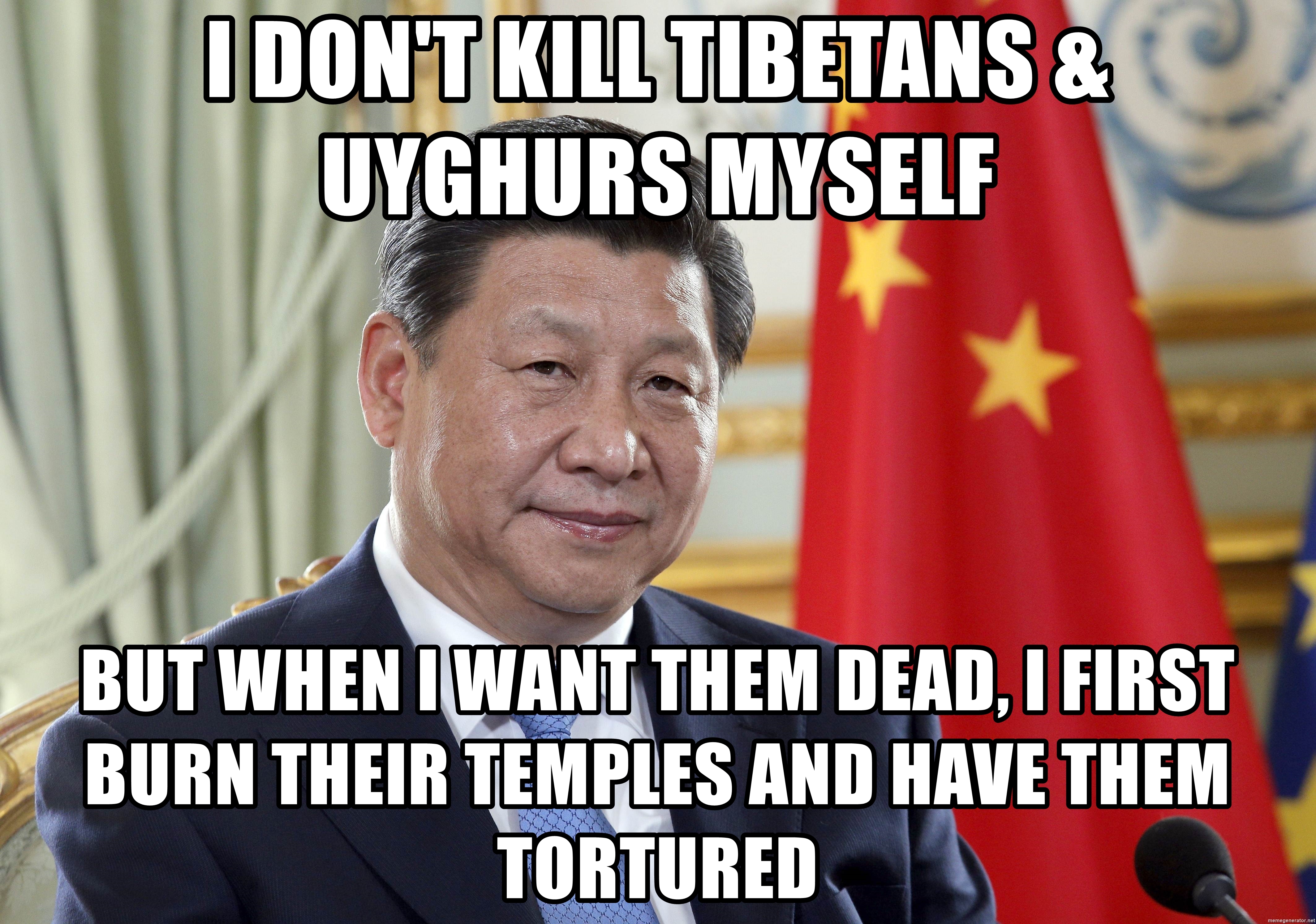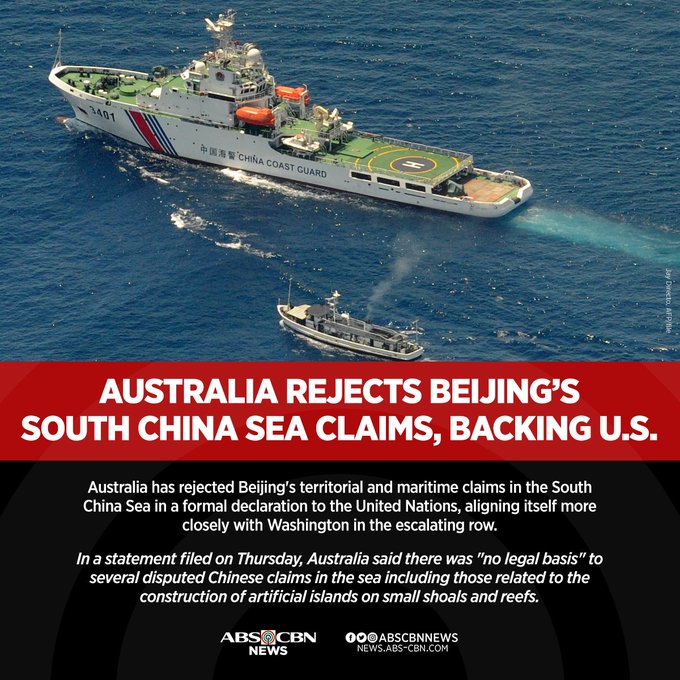 When America stand up against the CCP others will follow.