Picture of Hillary Clinton Loving Bill's Speech
Google Exec Marissa Mayer Explains Why There Aren't More Girl Geeks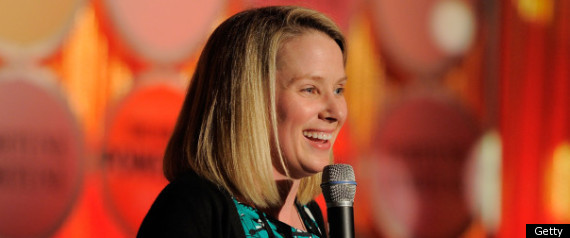 5 Things You Need To Know About Paul Ryan's Stance On Women's Issues
Romney's new pro-life running mate opposes federal funding for Planned Parenthood, the Affordable Care Act, and abortions in cases of rape and incest.
PERSON OF INTEREST
 by Tracy McNicoll The heiress-intellectual jumps into the mommy wars.
Feminist iconoclast Elisabeth Badinter, 68, is a public intellectual in the French design. Her au naturel look—cashmere sweaters and a clipped-back, now silvery mane—has been her uniform for over 30 years. She is a household name in France, a philosopher in a land that anoints its prominent thinkers thusly. In Paris, believe it or not, it is an afterthought that she is also a billionaire.
Illustration by Montse Bernal
One of France's richest women, Badinter chairs the supervisory board of Publicis, the world's third-largest communications firm, founded by her father, the late pioneering adman Marcel Bleustein-Blanchet. Her husband of 46 years, Robert, a former Socialist justice minister, famously led the fight to abolish France's death penalty in 1981.
But Badinter, author of more than 20 books—social histories, biographies, feminist treatises—and a longtime philosophy lecturer at the prestigious École Polytechnique, is best known, acclaimed or derided, for her own public stances. She was named France's most influential intellectual in a 2010 poll shortly after publishing The Conflict: How Modern Motherhood Undermines the Status of Women. A European bestseller, the book has earned fans and blistering critiques, not least in the U.S., where it was released in April.
Wojdan Shahrkhani lost her first judo match in just over a minute. But just by competing, she radiated joy as the first woman to represent Saudi Arabia in the Olympics.
In just over a minute yesterday, Saudi judo player Wojdan Shahrkhani lost in her Olympic debut. But in doing so, she joined the winner's circle by breaking a Saudi government-imposed barrier that previously prevented women from competing in the Olympics. Perhaps as important, her participation disproved the common assumption in the diplomatic community that the Saudi government does not respond to international pressure when it comes to advancing women's rights.
Saudi Arabia's Wojdan Shaherkani (L) fights with Puerto Rico's Melissa Mojica during their women's +78kg elimination round of 32 judo match at the London 2012 Olympic Games August 3, 2012. (Toru Hanai, Reuters / Landov)
Shahrkhani and the other Saudi female competitor, runner Sarah Attar, were relegated to the rear of the Saudi team at the opening ceremony's parade of nations. But they radiated joy as the first women to represent their nation at the games.
At least since 2008, when Saudi Arabia fielded an all-male team at the Beijing Olympics, the International Olympic Committee has been under pressure to reverse the gulf kingdom's effective ban on women and girls playing sports. The International Olympic Committee devoted significant political capital to get the change made, realizing that Saudi's systemic gender discrimination would taint the Olympic movement and the London Games.