https://www.youtube.com/watch?v=ru7egBTOxB8
FOX News' Tucker Carlson Sets Record for Largest Audience in Cable News History by Calling for Equal Justice Under the Law and Free Speech
FOX News cable television set a new record this past quarter.  The Tucker Carlson Show set the record for the largest cable news show audience during a single quarter in cable news history.  He did this by calling for equal justice under the law and for free speech. 
These are two issues the Democrats cannot claim and Republicans appear oblivious to.
HUGE: Per His Lawyer — General Flynn Was Targeted Because "He Knew About the Billions Brennan and Company Were Running Off the Books"
General Michael Flynn had to be removed.  He knew too much.  He had to be shut down and silenced.  He was the primary Deep State target.
Sidney Powell was on the Vicki McKenna radio show and she dropped another bomb.  Per a report from Lifezette, General Michael Flynn's attorney Sidney Powell shared the following:
"He was going to audit the intel agencies because he knew about the billions Brennan and company were running off the books," Powell said, referring to former CIA Director John Brennan.
Powell began her interview noting at the 1:00 mark that when she took over the Flynn case three things were very, very troubling and egregious:
JOE BIDDEN WILL NOT BE THE DEMOCRATIC NOMINEE.
We all need to take a deep breath, let go of the anger and rage that we feel, and get back to reason, and logic. Joe Biden is a fried green tomato – his mind is sawdust (probably early stage dementia) – and the power brokers of the Democratic Party are not missing this fact. Joe Biden never was the brightest light in the harbor, but now he is short-circuiting and in danger of going out completely. They know this, they see this, and they full well know that he could never debate anyone, or even give a rational speech.
Furthermore, the polls showing him to be beating president Trump are so fake, and so obviously phony that no one can realistically believe them. So, one might ask, why even attempt such blatant propaganda?
The answer to that question lies in understanding something that many of us simply don't want to believe; namely, that these people – this "deep state", cabal, NWO crowd – are NOT as stupid as they appear to be! Yes, the minion class morons that they use (and this includes most of their politicians) are basically stupid, they are easy to control, and do what they are told to do, etc., but the controllers, and the real power brokers who are cunning, ruthless, and evil to be sure, are not stupid. They also have centuries of experience in running this world – and they are masters of understanding human nature.
We only need see how beautifully they counter struck all of us with this fake virus thing – this Corona-19 mess that is looking more and more like a total fraud – to see how they have contingency plans for many problems, and how they take a long term view of issues. While most of us are busy trying to live our lives they are busy planning to rule the world . . . and they don't intend to give up on that plan.
The election of president Trump was both unforeseen by them, and a major shock and set back for them and their plans. And for a time now they have been thrashing about trying to recover from that serious upset. But, they ARE recovering now! And once again they are attempting to gain control of the narrative, and regain control of the national power bases that Trump has disrupted. The fall election is critical for them. If they lose to Trump again they could potentially loose the whole show, loose what they have worked so long and so hard to achieve. But, they have a big, big problem – nothing they have tried so far has worked. The Russian collusion angle blew up in their face, the impeachment actually increased the president's position, and now this virus, and the hit on the economy, is not working like it was supposed to work either. And the real polls – the actual ones – are showing a landslide victory for Trump the likes of which might actually destroy the Democratic Party completely. So, what is to be done?
It is late in the fourth quarter, the goal line is still half a field away, it is coming up on fourth down and your quarterback is dribbling the ball thinking he is going to get a couple of free-throws and change the score – you have tried to convince him that he is playing football not basketball, but he seems more interested in telling you to shut up than in listening. He has got to go. Maybe he was never going to be in the game in the first place, but now you have to figure out how to make the best of a bad situation. So, you take a time out – you stall – you try and buy time, and you come up with a new plan (or maybe it was the real plan all along, but you didn't want the other team to see it). At the very last moment you substitute your "back up" quarterback and you throw a "hail Mary" long shot for the goal.
Pragmatically speaking – how does this really work out in the real world? Joe Biden either has a stroke, a heart attack, or is finally diagnosed with dementia and suddenly the convention is open season – and at the same time you pull all of the strings necessary to pour out a full-blown emotional appeal to the nation – this wonderful servant of the people, who gave all of his efforts for all of his life to the good of the nation, etc., etc. etc. has now fallen, but a noble replacement has be "drafted" to fill his shoes. In all of the media, the heart warming crying and lamenting will be off the charts – the play on sympathy will be unheard of – this guy will be elevated to the level of sainthood, and the poor "drafted" nominee now needs your full support to end this evil reign of terror caused by the heatless Donald Trump and his cruel followers.
Will it work? Who knows? Hail Mary passes sometimes do work – but most of the time they fail, and probably this will fail too, but it could have an unforeseen side effect that will affect all of us; namely it could pour raw gasoline on an already smoldering fire of civil unrest.
These people have NO intention of giving up their plans to rule the world, and if they can't do it via the ballot box they might well resort to open revolt in the streets – that is to say, a REAL revolution . . . or attempt one anyway.
MUST READ… Report: Tulsa Arena Management Sabotaged Trump Rally Attendance
An article published several days ago written by an anonymous attendee made the claim that the management for the BOK Center in Tulsa, Oklahoma sabotaged attendance for the campaign rally by President Trump held there last Saturday resulting in thousands of empty seats in the BOK Center and the cancellation of plans for Trump and Vice President Pence to speak to an expected overflow crowd of thousands on a stage set up just outside the arena before speaking at the rally inside.
The fire marshal and arena management put attendance at just over 6,000 while the Trump campaign claimed 12,000 had cleared metal detectors.
A June 25 report by Armstrong Economics claimed that early in the day on Saturday BOK Center staff had placed stickers on every other seat in the arena barring use thereby cutting in half the attendance of the 19,199 seat arena. That report was not corroborated until Friday and Saturday when Billboard and the Washington Post respectively reported on the stickers and pushback by the Trump campaign that had campaign workers peeling the stickers off the seats right before the rally.
PROUD PATRIOTS: Support The Newest Branch Of Our Magnificent Military, The Space Force, With This Collectible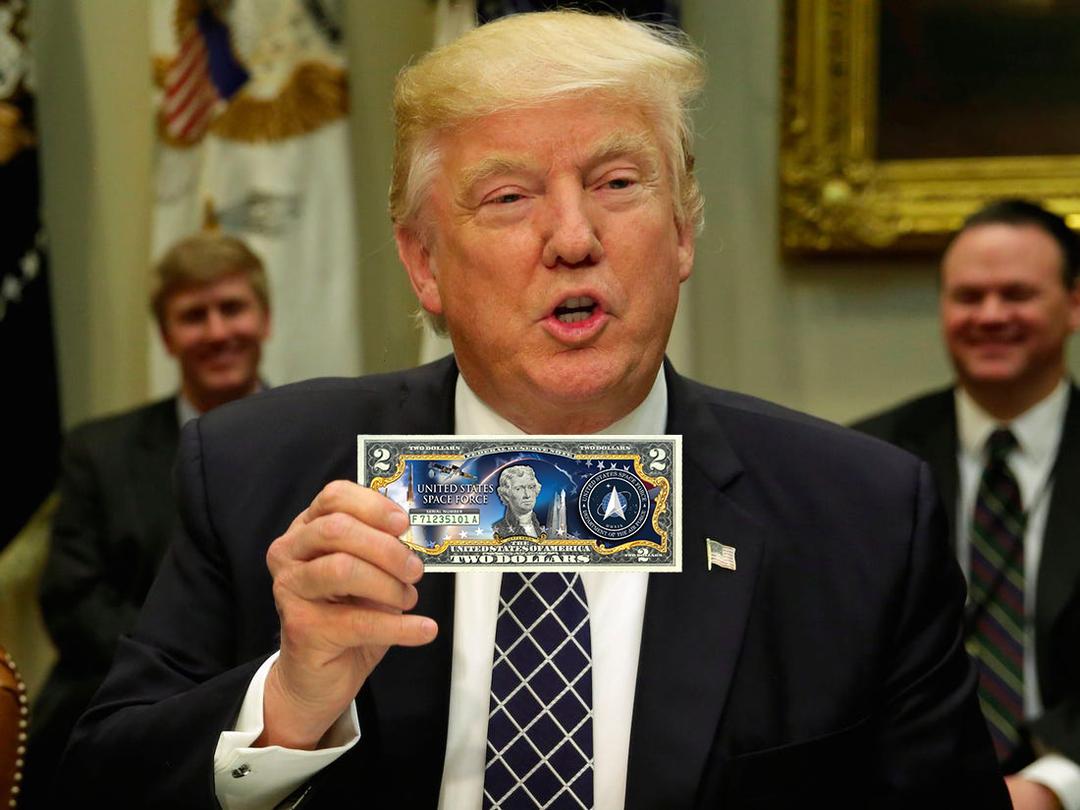 Support America!
On December 20th, 2019, President Trump established the United States Space Force which operates as a service branch of the United States Armed Forces. The USSF represents the sixth branch of our magnificent military! Join your fellow patriots in supporting the youngest branch of our military and claim your collectible $2 bill and this unique piece of history today.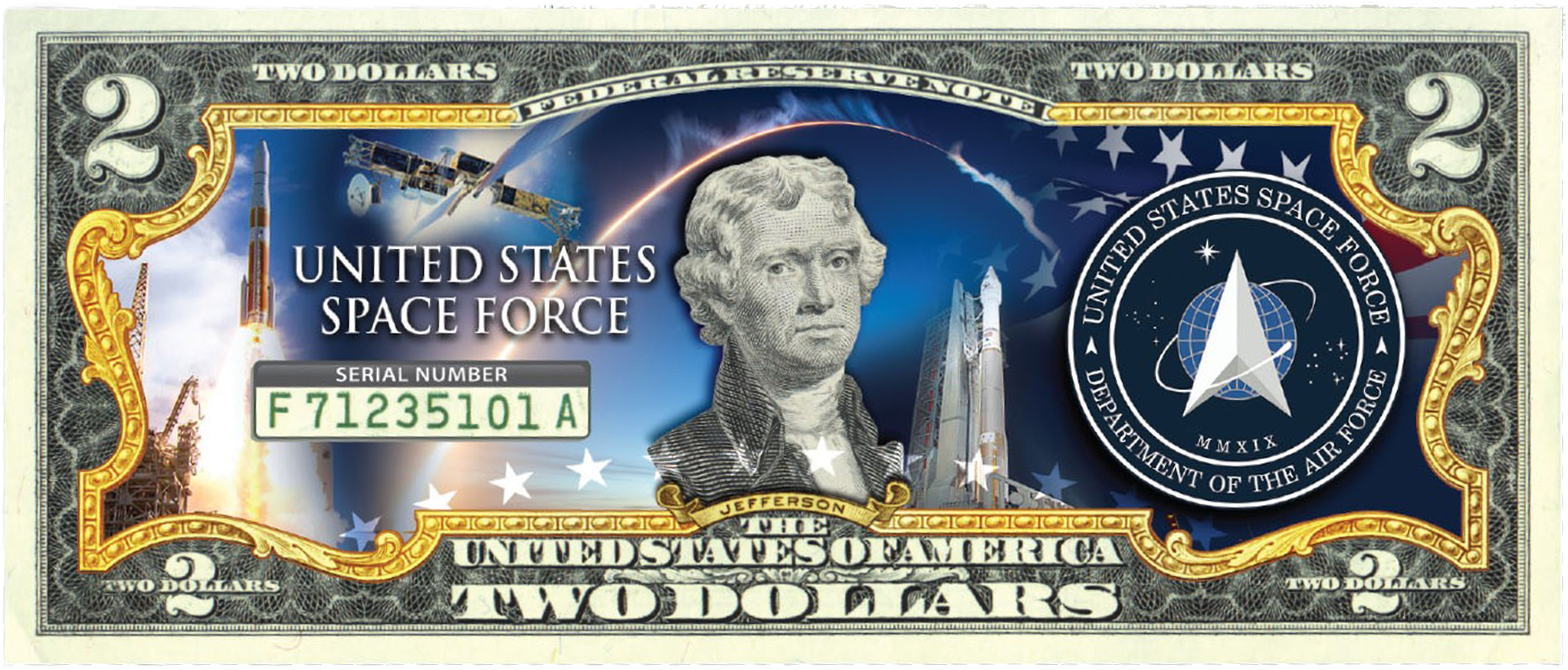 What have PRESIDENT TRUMP and his cabinet accomplished in 3.5 years with zero help from the left…
Democrats, China, the Liberal Media and Deep State Join Forces to Keep Coronavirus Fears Alive In Hopes of a Second Wave
As the coronavirus fizzles in the summer sun, the number of fatalities dwindles in the US.  This is common in flu-like viruses like the China coronavirus. 
Judge dismisses lawsuit against Trump admin rule that cut $60m from Planned Parenthood
The Protect Life Rule requires 'clear financial and physical separation between Title X-funded projects and programs or facilities where abortion is a method of family planning.'
Biden Confuses the Constitution with the Declaration of Independence (VIDEO)
What is wrong with Joe Biden?
77-year-old Joe Biden on Wednesday night confused the Constitution with the Declaration of Independence during a NAACP virtual town hall from his basement.
Biden has only been in government for nearly five decades, but he still can't recall the preamble to the Declaration of Independence.
"The Constitution says all men and women are created equal," said Biden.
June 12, 2020  updated



https://www.youtube.com/watch?time_continue=21&v=jw-IDZN-wzY&feature=emb_logo
June 7, 2020
https://www.youtube.com/watch?v=3q3WkL8jXpY

"New York Times columnist Paul Krugman apologized Friday after he was roasted for floating a "conspiracy theory" that President Trump could have influenced the Bureau of Labor Statistics
The U.S. unemployment rate unexpectedly dropped to 13.3 percent in May, down from a record high in April, indicating the nation's economy is recovering faster than expected from the coronavirus lockdown.
https://www.youtube.com/watch?time_continue=3&v=f2va9uepWYA&feature=emb_logo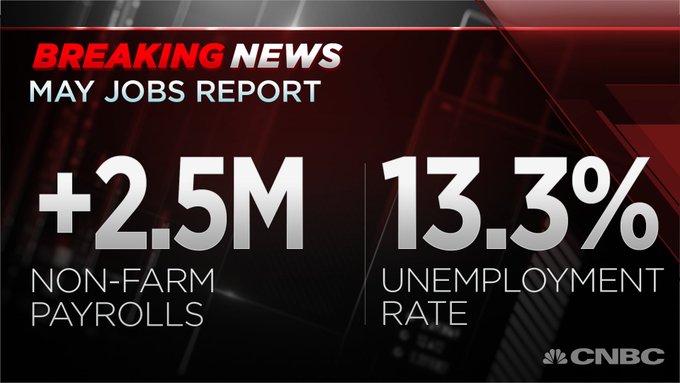 A pharmacy tech pours out pills of hydroxychloroquine at Rock Canyon Pharmacy in Provo, Utah, on May 20, 2020. (George Frey/AFP via Getty Images)
The original study shook the scientific world, prompting World Health Organization (WHO) and French authorities to suspend clinical trials testing hydroxychloroquine against COVID-19, the new disease caused by the CCP (Chinese Communist Party) virus.
But over 100 medical professionals raised 10 major issues with the study, culminating with the retraction a few days after The Lancet, which published the paper, said there were "serious concerns" with the data.
The Lancet said Thursday in announcing the retraction that it "takes issues of scientific integrity extremely seriously, and there are many outstanding questions about Surgisphere and the data that were allegedly included in this study."
It retracted the paper on the request of three of the authors: Mandeep Mehra of Harvard Medical School, Frank Ruschitzka of University Heart Center at the University Hospital Zurich, and Amit Patel of the Department of Biomedical Engineering at the University of Utah.
Sapan Desai of the Surgisphere was the fourth researcher listed in the original paper, which was funded by the Brigham and Women's Hospital in Boston, Massachusetts.
While some studies have shown COVID-19 patients experiencing heart issues when taking hydroxychloroquine or chloroquine, the drugs were approved decades ago and have been used by hundreds of thousands of people against malaria and other ailments with little concern.
The drugs have shown efficacy against COVID-19 in some studies, including in India and the United States. Large clinical trials are underway in America, Britain, and elsewhere examining their safety and effectiveness when used to combat the new disease.
WHO officials said earlier this week its trial of hydroxychloroquine was restarting based on advice from experts. Some groups, including researchers heading a trial expected to involve tens of thousands of healthcare workers, never paused their work.
June 3rd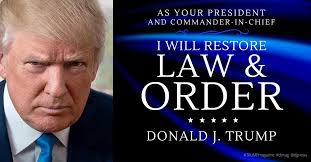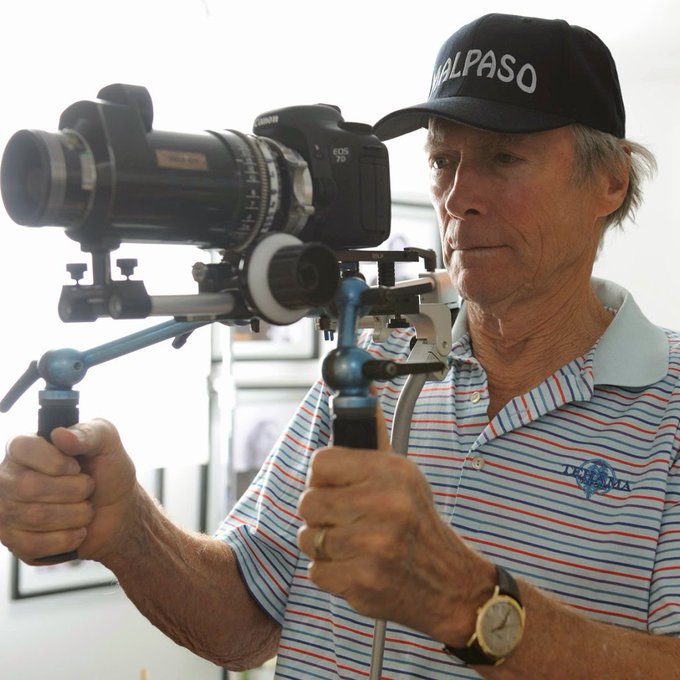 With a brisk economic revival and continued retrenchment of the virus, it is going to be increasingly difficult for the Democrats to prevail on the merits.
By Conrad Black • 
New Era of Spaceflight Set to Unleash Wednesday From Florida's Space Coast
ABOVE VIDEO: NASA's mission with SpaceX to launch American astronauts to the International Space Station is cleared to proceed, officials said, following a successful Flight Readiness Review that concluded Friday, May 22, at NASA's Kennedy Space Center in Florida

Weather Forecast Shows Conditions 40% Favorable for Launch
BREVARD COUNTY • KENNEDY SPACE CENTER, FLORIDA – A new era of human spaceflight is set to begin as American astronauts once again launch on an American rocket from American soil to the International Space Station as part of NASA's Commercial Crew Program.
NASA astronauts Robert Behnken and Douglas Hurley will fly on SpaceX's Crew Dragon spacecraft, lifting off on a Falcon 9 rocket at 4:33 p.m. EDT May 27, from Launch Complex 39A in Florida, for an extended stay at the space station for the Demo-2 mission.
The specific duration of the mission is to be determined.
As the final flight test for SpaceX, this mission will validate the company's crew transportation system, including the launch pad, rocket, spacecraft, and operational capabilities. This also will be the first time NASA astronauts will test the spacecraft systems in orbit.
President Trump Says Democrats Exploiting Coronavirus to Rig Election with Vote-By-Mail "Scam"
It is obvious the Democrats are using the Coronavirus as an excuse to push for mail-in ballots rather than in-person voting in an effort to steal the 2020 election.
President Trump called out the scheming Democrats on Sunday.
Trump on Sunday fired off a tweet accusing the Democrats of using the Coronavirus as a vehicle to rig the election with mail-in voting. "Trying to use Covid for this scam!"
"The United States cannot have all Mail In Ballots. It will be the greatest Rigged Election in history. People grab them from mailboxes, print thousands of forgeries and "force" people to sign. Also, forge names. Some absentee OK, when necessary. Trying to use Covid for this Scam!" President Trump said in a tweet Sunday morning.
TRENDING: BREAKING EXCLUSIVE: Deep State FBI Asked George Papadopoulos's Wife, Simona Mangiante Papadopoulos, to Spy On Her Husband!
https://www.youtube.com/watch?v=hcietuTaNWo
Return to Normalcy: President Trump Plays Golf for First Time Since Coronavirus Lockdowns Began
The contradictions revealed in recent disclosures, including the list of officials seeking to "unmask" the identity of former National Security Adviser Michael Flynn, are shocking.  There seems a virtual news blackout on these disclosures, including the fact that both former President Barack Obama and former Vice President Joe Biden followed the investigation.  Indeed, Biden's name is on the unmasking list.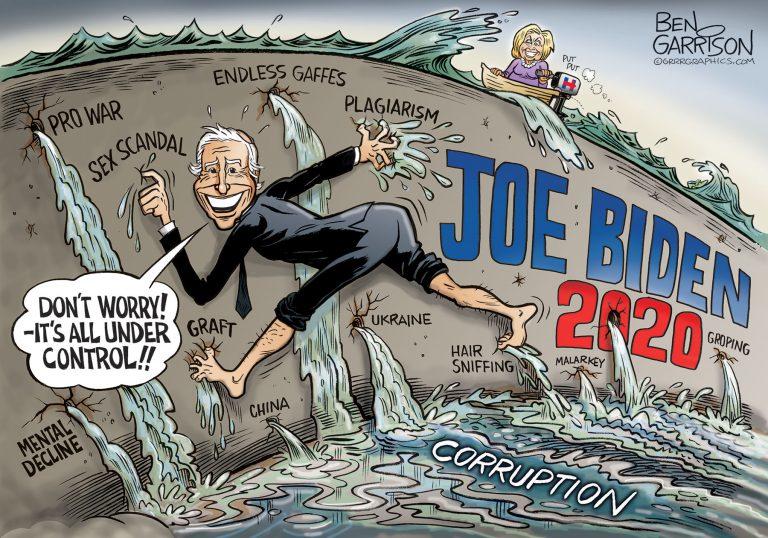 Mask-Police CNN Reporter Kaitlan Collins Caught Removing Her Mask at Presser as Soon as She Thought Cameras Were Off (VIDEO)
Mask-police CNN reporter Kaitlan Collins was caught removing her mask at a White House press briefing on Friday as soon as she thought the cameras were off.
Earlier this week Kaitlan Collins posted a picture of Vice President Mike Pence arriving to the White House in a face mask.
CNN and the other liars in the left-wing media attack President Trump for refusing to wear a mask when he's out in public.
Cloth masks do not protect against the Coronavirus.
REVEALED: By Refusing DOJ Decision to Drop Flynn Case Judge Sullivan Ignored UNANIMOUS Supreme Court Decision from LAST WEEK!
Low-income Americans most at risk as meat, egg, and dairy prices soar
https://www.youtube.com/watch?v=iRm-FRACpQM
WATCH: General Flynn's Attorney Provides Evidence That Then-President Obama Conspired With FBI To Set-Up Flynn
Former Congressman Jason Chaffetz, who led the house oversight committee, slammed Obama and Biden for directly colluding with the FBI to ambush Trump's administration.
"It is directly Barack Obama and Joe Biden talking to the FBI Director who then does things that we have never, ever seen before in the FBI in ambushing this White House. And I got to tell you, what bugs me as much as anything, Ed, is they did not give the incoming president the courtesy and the respect of giving him a defensive briefing one on one. They totally bypassed that. That is fundamentally and totally wrong and shame on Barack Obama for doing that," said Congressman Jason Chaffetz.
Flynn's lead attorney Sidney Powell slammed ex-President Obama and his federal agents for conspiring against General Flynn to push for an investigation.
"These agents specifically schemed and planned with each other how to not tip [Flynn] off, that he was even the person being investigated. In fact, according to Comey's testimony, that's attached to the exhibits they filed in the motion to dismiss, they just simply said, you know, we'd like to send a couple of agents by to talk to you. And of course, General Flynn said, sure. And he saw them as allies. They encouraged him to stay that way," Powell told Fox N
TRENDING: John Brennan Goes Berserk After His Role in Unmasking General Mike Flynn Revealed
"They deliberately did not tell him about 1001 because they didn't want to trigger the slightest suspicion in his mind that he was being investigated or should be concerned about anything. So they kept him relaxed and unguarded deliberately as part of their effort to set him up and frame him. We do have the agent's raw notes, but we do not have the original 302. And we now know from additional text messages produced that there were substantial alterations to the 302s. We have some of those changes between February 10th and 11th and those are attached as exhibits to one of our briefs," added Powell.
Rep. Devin Nunes has revealed that the FBI''s original interview 302 report on General Michael Flynn is nowhere to be found.
MAJOR NEWS: Trump Takes Control of the FED – Leads the way for other countries to follow – Michael Tellinger
Posted By: Namaste
Date: Wednesday, 13-May-2020 04:36:50
www.rumormill.news/146686
President Donald Trump breaks a 250-year  stranglehold of the Royal Political Elite and their central banks.

Two previous Presidents tried to remove the FED, one was JF Kennedy – he was murdered, so was Lincoln.

Since the 1760s and the rise of the Rothschild banking empire, the world has been held hostage by the global banking elite families, led by the Rothschilds – creating the largest organised crime syndicate on Earth – larger than all other crime syndicates combined – more brutal, more bloodthirsty and yet completely visible to all. They have abducted, tortured, bribed, extorted and murdered all their opponents to stay in control. They launched most of the wars in history, invaded countries and removed any threat with brutal force over and over again. They have more blood on their hands than all other crime syndicates combined. Many honest leaders, presidents and prime ministers have tried to free their countries from the banksters' stranglehold over this period, but so far, in over 250 years, no one has succeeded.

Until NOW

President Donald J Trump has quietly taken over the Federal Reserve Bank of the USA, in the last 2 weeks of March 2020 – without any fanfare or massive media exposure. In a cunning move, Trump is now in complete control of the largest Reserve Bank on Earth – without any violence or bloodshed – by simply absorbing the FED into the Treasury Department.

It may take some time for this to sink in – But this is a pivotal moment in more that 250 years – will other leaders follow the USA president, or are they too fearful? At least the USA will not invade your country, as they have done before – to topple the "rogue" leadership in order to retain control of the central bank – because the USA is leading this historic break-away moment.

If only 10 countries of the world do this – take control of their central banks – and in essence rename then Peoples Banks – we will rapidly break the Rothschild stranglehold over humanity and usher in a new era of freedom from economic slavery – prosperity and abundance for all.
Find out more about how ONE SMALL TOWN – Can Change The World – see one of the videos here: https://www.youtube.com/watch?v=_5MKy…
https://www.youtube.com/watch?v=CV0jC…
Confirmed: Top Democrat Impeachment Witness Lied Repeatedly Under Oath, Ambassador Yovanovitch Caught Lying on Burisma, LOCK HER UP (Video)
Breaking: List of Obama Operatives Who Unmasked General Mike Flynn Revealed… Including Brennan, Biden, Clapper and Samantha Power!
CENSORED DOC DOUBLES DOWN
Dr. Daniel Erickson, owner of seven CA urgent care facilities, was thrown into the spotlight after his press conference on the COVID 19 stirred up enough controversy to get censored by YouTube.
Here's Del's follow-up interview and this doc's message is clear: he is not backing down.
https://www.youtube.com/watch?time_continue=243&v=AD3zHlL36Uk&feature=emb_logo
EXCLUSIVE: Five Reasons Why Optimism for a US Recovery is Record-Breaking – Economic Recovery Will Shatter Records!
https://www.youtube.com/watch?time_continue=501&v=Hzg7Rw-mX4k&feature=emb_logo
Glitches, Pixelated Images, Blank Screens – Biden's Virtual Campaign Rally in Tampa Was a Total Disaster (VIDEO)
The 49-minute campaign rally was live streamed on YouTube and it was a total disaster.
Every one of Biden's speakers appeared pixelated and the audio kept cutting out making it difficult to understand what they were saying.
At one point, the screen went blank for several minutes.
Nearly All Apprehended Border Crossers Are Being Immediately Kicked Out By CBP Due to Coronavirus Order

Nearly all migrants that have been apprehended trying to cross the southern border illegally have been immediately expelled from the United States under the new coronavirus order.
New numbers released by Customs and Border Protection (CBP) reveal that a whopping 90% of people detained for trying to hop the border have been immediately returned to Mexico.
The expulsions have fallen under Title 42, which are subject to immediately removal from the US. Only 21 percent of cases were processed under this order in March.
The Hill reports that in total, 15,862 people were apprehended at the southwest border in April; 14,416 were processed as Title 42 cases, while only 1,446 were processed as Title 8 — individuals who violated immigration law by entering the country between ports of entry…..
PLANDEMIC Part 1: Shut Down WHO, FDA, CDC, AMA and We've Got a Healthy World Again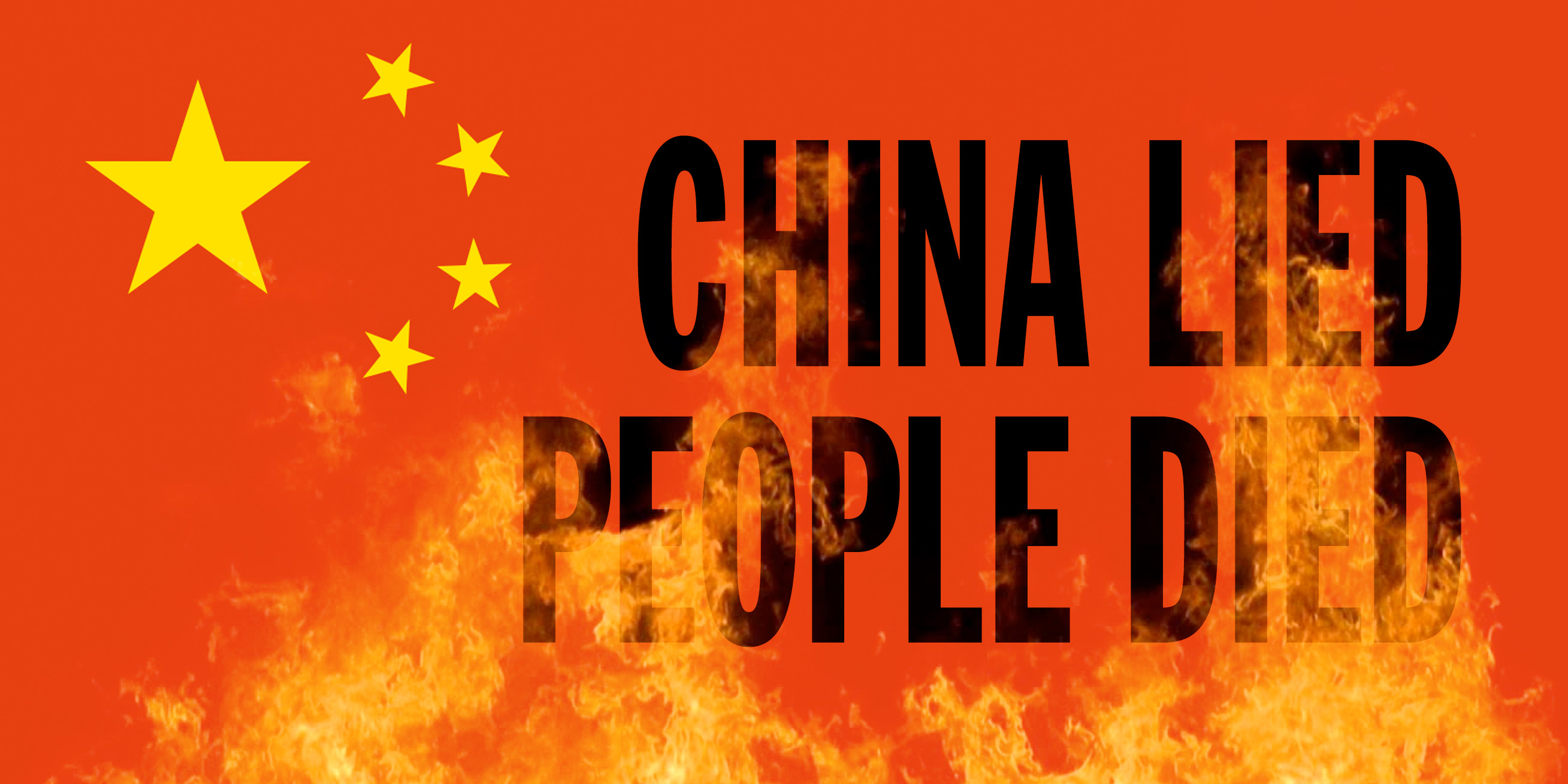 Gun Sales Amid Coronavirus Pandemic Spike 71% In April
Have gun, will shelter in place.
With Americans hunkered down in their homes for a second straight month, gun sales have soared. Sales in April rose 71.3% from the previous year, with the purchase of more than 1.7 million firearms.
An estimated 1,797,910 guns were sold in April 2020, but sales in March, when most states locked down Americans, 2,583,238 firearms were sold. That was 85.3 percent more than the previous year, according to data released late Monday by Small Arms Analytics and Forecasting.
Gun checks are also soaring. The week of April 13-19 was in the 10 highest weeks since the tracking system was set up in November 1998. During that week in April, the FBI conducted 766,739 checks.
Blood On Their Hands: World Renowned Doctors Release Studies Supporting Hydroxychloroquine Treatment for Coronavirus as Fake News Continues to Smear Life-Saving Drug
Thousands of lives could be saved with the use of hydroxychloroquine to treat the China coronavirus. 
CDC Reports the Total Presumed Deaths Related to Coronavirus At 38,000 – Deaths Peaked in Early April
The CDC released updated numbers yesterday that show that the total presumed deaths related to the coronavirus "only" stand at 38,000.  Their reporting also shows the the number of coronavirus deaths peaked in the US a month ago.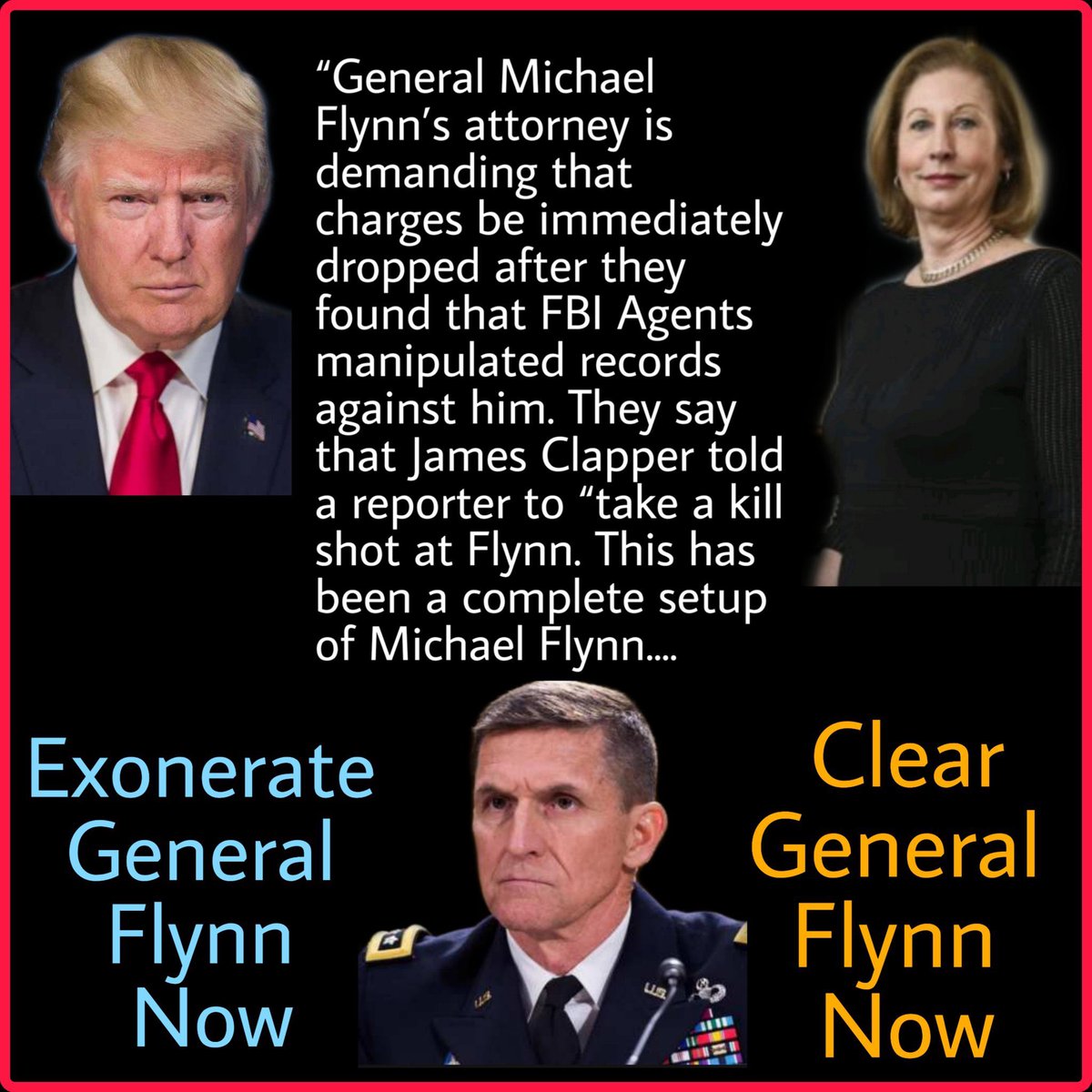 G Barr: It's Time to Roll Back Coronavirus Restrictions Imposed by State and Local Governments (VIDEO)
Shocking — MedRX Study Finds Western Europe's Draconian Lockdowns May Not Have Saved Any Lives Compared to Less Restrictive Measures
There are several things we know today about the Wuhan coronavirus that we did not know two months ago:
** It is not as dangerous as first reported. The mortality rate is somewhere around 0.1% to 0.3% similar to a seasonal flu unlike the 3.4% number that the WHO was throwing around in early March.
** The Wuhan coronavirus is not a threat for children especially children under 10 who are not transmitters of the disease.
** Dr. Fauci was wrong almost every step of the way in understanding and controlling the disease.
** Dr. Fauci and Dr. Birx and their poor judgment put over 30 million Americans out of work and killed thousands of businesses.
** The WHO pushed these draconian models used and promoted by Fauci and Birx.
** Herd immunity is reached safely when a majority of Americans who are young and healthy contract and recover from the disease.
** Hydroxychloroquine has shown amazing results treating the disease despite fake news media reports.
** The Swedish model of less restrictive measures is the preferred model. We didn't need to destroy the economy.
NIAID Director Dr. Tony Fauci and Dr. Deborah Birx rushed in to the Oval Office in early March to warn President Trump of the killer pandemic that had reached our shores.
Fauci and Birx told President Trump the US could see up to 2 million deaths from the coronavirus.
The two medical experts then explained the US would have to shut down the economy in order to survive the pandemic to prevent the hundreds of thousands of deaths they expected.
So President Trump took their advice and shut down the greatest economy in US history.
But now it appears, after 30 million Americans have lost their jobs, that Fauci and Birx were wrong.
America Is In Huge Trouble If The CDC Is As Incompetent On Covid-19 As It Was On HIV: Americans Should Never Trust The CDC, NIH & WHO In Bed With The Big Pharma Mafia
America is blessed to have so many dedicated, educated, though now intimidated health personnel from underpaid orderlies, to nurses, technicians, and doctors who solve or alleviate our health problems. Many have lost their lives in this battle with the coronavirus, while others continue against overwhelming odds. Often these dedicated people don't get the support required from health officials in the state and federal governments. Added to that, some of the guidelines and suggestions from national and international health officials are confusing, careless, and contradictory.
Often a company, person, state, or nation is accused of conspiracy when the problem is an absence of competence or an abundance of cockiness. I'm not sure about the Centers for Disease Control (CDC), the National Institute of Health (NIH), and the World Health Organization (WHO). There may be various reasons for their many foul-ups. Whatever the reason, citizens who fund those health groups have reason to be cautious about accepting their decisions without hesitation.
At best, governments—even qualified health officials—consist of flawed people, some good, some great, others are opportunists, liars, drunks, pedophiles, fornicators, incompetents, etc. That has been true in all ages and all nations. The former Director of the CDC, Tom Frieden, avoided jail time in 2018 after pleading guilty to groping a longtime family friend in New York, and he no longer runs the CDC. Frieden had impeccable credentials and impressive connections, and an almost infinite amount of cash and still made a significant mess.
Anyone who automatically accepts what any politician or bureaucrat says is naïve—even gullible. That also goes for anyone wearing a white coat and is "board-certified." We are in the middle of a health crisis that could be deadly for anyone, so it will be advantageous to look into the present and past decisions of U.S. health officials.
In 2010, the Journal of the American Medical Association published a report titled Office of Inspector General: CDC Lax in Policing Advisors' Conflicts of Interest, revealing that the "CDC did not identify or resolve potential conflicts of interest for 64 percent of special Government employees in 2007." 
Just one of many problems at the CDC. And, a relatively minor one when compared with the following facts.
It seems, ineptitude, ineffectiveness, insensitivity have always been the norm at the CDC. In 2014 the CDC senior research scientist Dr. William Thompson publicly admitted that he, and his coauthors, committed research fraud during the agency's 2004 autism-MMR study. Republican Congressman Bill Posey pleaded with Congress to do an investigation without success. The intrepid mainstream media moguls were not interested in an investigation.
An article such as this must include facts that astound, anger, and agitate every thinking person: U.S. health officials still permit shock treatments and lobotomies for mentally disturbed people! I would not trust such people or those who defend such activities to walk my dog. While respecting dedicated, qualified medics, keep in mind that some board-certified health officials are holdovers from the jungle witch doctor with his bag of chicken bones and hippopotamus dung.
All right, maybe that's a little hyperbolic, but at least some are holdovers from leeches, bloodletting, and tonsillectomies for all youngsters.
At the end of December, Taiwan officials warned the WHO that the coronavirus was being spread through human-to-human contact. "The WHO, an ally first to China—whose communist party is hostile toward Taiwan—said two weeks later there was 'no evidence' this was the case." It must be remembered that the WHO has been in bed with the Chinese Communist Party for a long time, and they showed it by citing defective, deceptive, and dishonest information from Communist officials. The Chinese officials did not want international travel to be restricted, and the WHO obediently parroted the Red leaders. That is the reason the world has been smacked with the Chinese coronavirus.
However, that deception should not surprise us knowing the background of the CDC, the NIH, and health officials in general. Their record runs from admirable to acceptable to appalling. The last of March, the WHO Director-General was finally asked to resign because of his alliance with Communist China. By then, the kitty was out of the sack.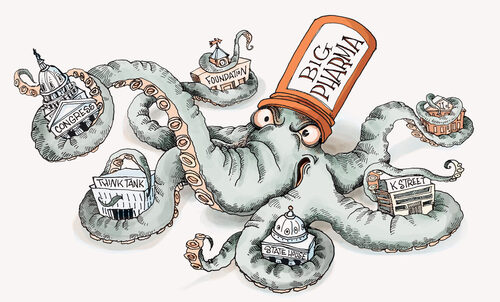 Dr. Tom Frieden, Director of the CDC, not long before his downfall, declared in 2014 concerning the Ebola epidemic: "In my 30 years in public health, the only thing that has been like this is AIDS," and "We have to work now so that this is not the world's next AIDS." That was nonsense on stilts from a health official fearful of a health tsunami that was expected to smash the U.S. It was nonsense because the CDC fight on AIDS was a fatal fiasco from the first. And the CDC Ebola response seemed to be a rerun of their AIDS effort.
National Public Radio yelled, "Critics Say Ebola Crisis Was WHO's Big Failure." The CDC didn't come out any better as critics gave Frieden at the CDC a hard time "questioning if his experience and leadership style [were] enough to stop the virus from spreading in the United States." Not reassuring if we were facing a world epidemic.
If the CDC is as incompetent, insensitive, and inconsistent in dealing with the coronavirus as they were with Ebola and HIV, then we are in big trouble. I wrote AIDS: Silent Killer in 1987 and appeared on more than 200 talk shows trying to pressure U. S. health officials to act wisely, but they refused. Thirty-five million people have died of AIDS worldwide since that time.
Dr. Everett Koop was President Reagan's Surgeon General, and he was an active Christian and outspoken opponent of abortion; however, he and Reagan were deficient in the AIDS fight. Koop did an outstanding job in fighting tobacco and obesity and often advised, "Stop your smoking" and "Stop gaining weight," but he refused even to whisper, "Stop your sodomy."
Remember, sodomy was the primary cause of HIV transmission! And still is. Koop and the CDC were complicit in a tragic, massive medical cover-up. Or were they merely guilty of cowardice or political correctness?
The CDC is supposed to function in the best interests of public health, but it is often an Office of Propaganda as they seek to protect their turf and federal funding and Big Pharma. And they must never, ever offend the LGBTQ crowd since that group drove the CDC's effort during the AIDS battle.
Pandering to Big Pharma, Washington politicians, and the LGBTQ crowd, protecting their behinds, personal advancement, and polishing egos are only some of the problems at our health agency.
https://www.youtube.com/watch?v=N–jBDkRGFs&t=2424s
BREAKING: Former FBI General Counsel James Baker Has Flipped! Durham is Building Conspiracy Case on All of Those Who Lied to the Court!
https://www.youtube.com/watch?v=vhdscbffw74
EXCLUSIVE: Seth Rich Case in DC is Reminiscent of Other Big Deep State Related Cases – Information Comes Very Slowly As if a Cover Up
Attorneys in a Washington DC court claim that despite numerous requests for information, individuals related to their Seth Rich case are not providing evidence requested.  Overall, there appears to be a massive coverup reminiscent of other Deep State cases in the news these past few years.
Attorney Eden Quainton sent a letter dated March 27, 2020, to Judge Richard Leon, where his client is being sued by Seth Rich's brother, Aaron Rich.  In the bizarre case, Seth Rich's brother is suing Ed Butowsky for making statements that he claims are false.
According the court filing, Aaron must establish that it would be false to state or suggest that Aaron (I) participated in leaking emails to Wikileaks, (2) received funds in exchange for leaking or participating in leaking emails to Wikileaks, (3) interfered with "investigations," ( 4) "knew the hit was coming" and/or warned Seth that he was in danger and (5) engaged in an altercation with Donna Brazile before Seth Rich's murder.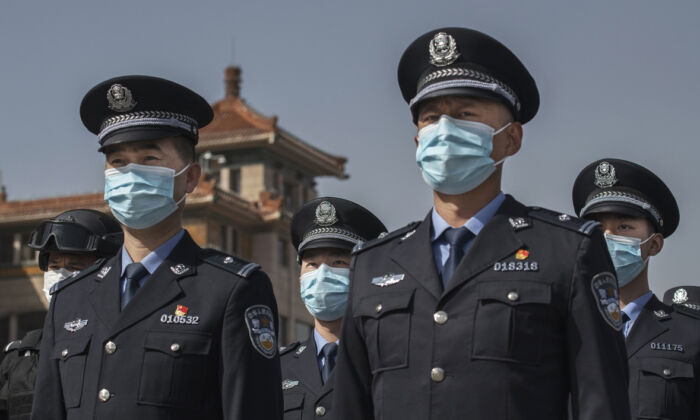 "Impossible is a word to be found only in the dictionary of fools."NAPOLEON BONAPARTE
Dr. Fauci Gave $3.7 Million to Wuhan Laboratory… Something Is Going On" – Rudy Giuliani Drops a Bomb on NIAID Director Dr. Tony Fauci
The Truth About China and the Coronavirus
Biological warfare is an established weapon of war. From the disease-based experimentation on humans mounted by Japan's Unit 731 during World War II to the Soviet Union's development of natural diseases such as anthrax into weaponized pathogens in its illicit Biopreparat research facilities, this is not a topic reserved to Tom Clancy novels or "Mission Impossible" movies.
As a result, it is reasonable to ask whether COVID-19, which originated in China and has taken more than 167,350 lives globally to date, is a naturally occurring disease or a man-made (or modified) agent of attack.
This is an especially justified question given that the geographic locus for the new coronavirus that causes the disease is Wuhan, home to one of communist China's institutes for virological research. 
In these trying times, we must turn to the greatest document in the history of the world to promise freedom and opportunity to its citizens for guidance. Find out more now >>
Recent media reports indicate that the virus that causes the disease COVID-19 indeed may have been accidentally leaked. Indeed, much analysis points to the possibility of a connection between the Chinese government's work on corona-type viruses and the novel coronavirus that has killed so many across the globe.
It is crucial for all Americans to understand the depths and extent of what Secretary of State Mike Pompeo has called Beijing's "coronavirus disinformation campaign."
To that end, here is the chronology of exactly what happened when, and how the communist regime in Beijing lied about it. (I am grateful to Pompeo's team, especially the Bureau of Global Public Affairs, for compiling the original COVID-19 cover-up chronology.)
Timeline of the COVID-19 Outbreak
Nov. 17: The first case of someone in China suffering from COVID-19 is reported, according to government data seen by the South China Morning Post. 
Dec. 10: Wei Guixian, a seafood merchant in Wuhan's Huanan market, began to feel sick. She will be discharged from the hospital in January, having survived the coronavirus.  
Dec. 27: Zhang Jixian, a doctor from Hubei Provincial Hospital of Integrated Chinese and Western Medicine, tells China's health authorities that a new disease affecting some 180 patients was caused by a new coronavirus.
Dec. 26-30: Evidence of a new virus emerges from Wuhan patient data sent to multiple Chinese genomics companies.
Dec. 31: Chinese officials alert the World Health Organization's China Country Office of several cases of pneumonia of unknown cause detected in Wuhan.
Jan. 9: The World Health Organization releases a statement on the cluster of pneumonia cases in Wuhan.
Jan. 11: Having provided the genomic sequence of the virus to national authorities Jan. 5 and seeing no action from them, professor Zhang Yongzhen of the Shanghai Public Health Clinical Centre publishes the data on virological.org and GenBank, allowing teams around the world to begin work on testing methods.
Jan. 14: The WHO announces for the first time that there may have been limited human-to-human transmission of the virus.
Jan. 18: Wuhan authorities go ahead with a "potluck" banquet for 40,000 families in an attempt to break a world record.
Jan. 20: Dr. Zhong Nanshan, a leading authority on respiratory health who was well known for his role in fighting SARS, confirms in a TV interview that the disease is spreading from person to person, a fact first identified by doctors in Wuhan in December. Zhong later will say that if the government had taken action earlier, in December or even early January, "the number of sick would have been greatly reduced." Wuhan Mayor Zhou Xianwang says that rules imposed by the central government in Beijing limit what he could disclose about the threat posed by the Wuhan virus. 
Jan. 23: Chinese authorities lock down Wuhan after allowing 5 million people to leave the city without screening amid the growing outbreak. 
Feb. 7: Dr. Li Wenliang dies of COVID-19 after contracting it from a patient, five weeks after police detained him for trying to alert fellow doctors to the outbreak. His death triggers an outpouring of grief and anger at Chinese authorities. 
Those are the crucial facts of what happened in China last year and at the beginning of this year.
Another, just as important chronology exists, though: the timeline of how China hid the truth, destroyed crucial biological and genetic evidence, and intimidated those who tried to tell the truth about the Wuhan virus.
Timeline of the Chinese Coronavirus Cover-Up
Dec. 26-30: The health commission in China's Hubei province orders a genomics company to stop testing and to destroy all samples of the new coronavirus.
Dec. 31: Chinese internet authorities begin censoring terms from social media, including "Wuhan unknown pneumonia," "SARS variation," "Wuhan seafood market," and related keywords and phrases critical of the government's handling of the infection.
Jan. 1: Authorities bring in for questioning eight doctors in Wuhan who had warned about the new virus via social media in late December, including Li. They condemn the doctors for "making false statements on the internet." Authorities also force Li to write a classic Maoist self-criticism denouncing his own prior statements.
Wuhan authorities close the city's seafood market, then disinfect it without swabbing individual animals and cages for samples or drawing blood from infected workers, eliminating evidence of which animal might have been the source of the coronavirus and who had been infected but survived.
Jan. 3: China's top health authority, the National Health Commission, follows Hubei's health commission by issuing a gag order directing that Wuhan pneumonia samples be moved to designated state testing facilities or destroyed. The National Health Commission also orders institutions not to publish any information related to the unknown disease.
Jan. 10: Prominent Chinese government expert Wang Guangfa tells state broadcaster China Central Television that the Wuhan pneumonia was "under control" and mostly a "mild condition."
Jan. 12: Authorities close Zhang's lab in Shanghai for "rectification" one day after sharing genomic sequence data with the world for the first time.
Jan. 14: Plainclothes police detain journalists who are trying to report from Wuhan's Jinyintan Hospital, and force them to erase their video footage and hand in their cellphones and cameras. 
Jan. 15: Li Qun, head of the emergency center at the Chinese Center for Disease Control and Prevention, plays down the threat of human-to-human transmission on state television: "After careful screening and prudent judgment, we have reached the latest understanding that the risk of human-to-human transmission is low." 
Feb. 6: China's internet watchdog tightens controls on social media platforms following Chinese President Xi Jinping's directive to strengthen online media control to "maintain social stability."
Citizen journalist and former human rights lawyer Chen Qiushi disappears in Wuhan after posting mobile-phone videos of packed hospitals and distraught families. 
Feb. 9: Citizen journalist and local businessman Fang Bin disappears after posting videos from Wuhan that circulated widely on Chinese social media. 
Feb. 15: Authorities arrest lawyer and civil rights activist Xu Zhiyong, who has been on the run for nearly two months, after he publishes a Feb. 4 essay calling on Xi to step down for suppressing information about the Wuhan virus.
Feb. 16: Authorities place Tsinghua University professor Xu Zhangrun under house arrest, bar him from social media, and cut him off from the internet after he publishes an essay declaring: "The coronavirus epidemic has revealed the rotten core of Chinese governance."
Feb. 19: Beijing revokes the press credentials of three Wall Street Journal reporters who had covered the coronavirus outbreak, including one who was reporting from Wuhan.
March 14: Real estate entrepreneur and activist Ren Zhiqiang disappears in Beijing after criticizing Xi's coronavirus response.
***
At the same time that the Chinese Communist Party and its security organs were suppressing the truth domestically and arresting those who knew the truth about the new coronavirus, its diplomats and bureaucrats initiated a global disinformation campaign.
Their most egregious lie was that COVID-19 originated in America and was brought to China by U.S. military personnel.
China hasn't just lied about the virus that originated in Wuhan and may have escaped from its own virology lab. The communist regime also is using this global pandemic as a weapon of disinformation against the United States. 
President Donald Trump is on the cusp of making the decision to reopen America. He has established a task force on restarting the economy, and key nongovernmental organizations, such as The Heritage Foundation, are submitting recommendations as to how we can revitalize and resurrect an economy that was the end of the world prior to our self-enforced lockdown. 
The question now is will the deaths of tens of thousands of Americans, in large part as a result of the mendacity of communist China, be our new "Sputnik Moment?"
We have one strategic-level adversary in the world today. That adversary is China, and it has a plan to displace America and become, at the very least, a regional hegemon. China is using the coronavirus, man-made or not, as a tool in that plan. 
Research findings on the benefits of nutrient dense foods affirm diet as a key to anti-aging
More Than 400,000 In L.A. County May Have Already Had Coronavirus, New Study Finds
As many as 442,000 Los Angeles County residents might have already been infected with the coronavirus by early April, a number far higher than the 8,000 cases confirmed at the time, according to a report released Monday.
In the first large-scale study of adults tested for COVID-19 antibodies in their blood, initial results show researchers found that 4.1% have the antibodies, an indication that they have already been exposed to the virus.
"That translates to roughly 221,000 to 442,000 adults who have recovered from an infection, once margin of error is taken into account, according to the researchers conducting the study," the Los Angeles Times reported. "The estimated infection numbers are 28 to 55 times higher than the 7,994 confirmed COVID-19 cases L.A. County had reported at the time of the study in early April."
The study, conducted by the University of Southern California and the Los Angeles County Department of Public Health, tested more than 860 people deemed representative of L.A. County, the researchers told The Times.
TRENDING: DEVASTATING! Trump Campaign Releases BEST VIDEO AD of the Year – "Let Them Eat Ice Cream" (VIDEO)
"We haven't known the true extent of COVID-19 infections in our community because we have only tested people with symptoms, and the availability of tests has been limited," said lead investigator Neeraj Sood, professor of public policy at the USC Price School for Public Policy. "The estimates also suggest that we might have to recalibrate disease prediction models and rethink public health strategies."
Said The Times: "The findings suggest the fatality rate may be much lower than previously thought. But although the virus may be more widespread, the infection rate still falls far short of herd immunity that, absent a vaccine, would be key to return to normal life."
FINALLY: Dr. Birx Asked About Latest Studies that Show Coronavirus Numbers Similar to Flu — Sadly She Dodges Question (VIDEO)
"The Top of the FBI Was Scum – You'll Find Out What I'm Going to Do" – President Trump Goes Off on Corrupt Deep State 'Scum' at Presser (VIDEO)
THE END OF AN ERA: Drudge Goes Full Leftie – Loses President Trump– Go to Pro-Trump News Instead
MUST-READ EXCLUSIVE: The One Reason China's Communist Leaders Would Deliberately Release the Coronavirus and Kill Their Own People in the Process
After Coronavirus Spread in Hubei Province Chinese Officials Applied for Remdesivir Patent – They Knew Then It Would Treat Coronavirus – We Now Have Their Application