Click play to listen to War Room: Pandemic   2020 live  from 10am-12pm ET Monday through Friday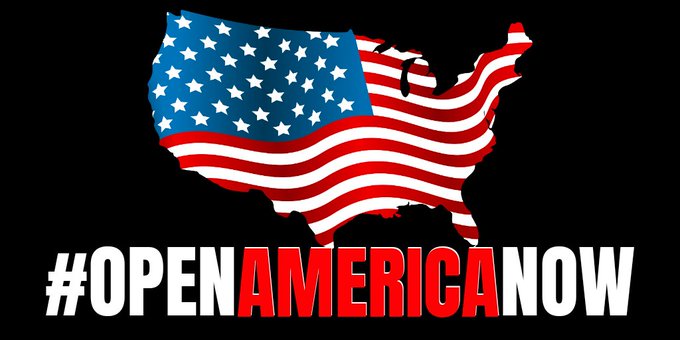 FINALLY: Trump Lays Out Three-Phase Plan To Reopen Economy
REVEALED: The NIH Gave Millions to Chinese Universities and Research Laboratories
https://www.youtube.com/watch?time_continue=4&v=qNK9zesHQls&feature=emb_title
Can't Believe I Forgot To Highlight TRUMP ORDERED 5G TURNED OFF!!!
Posted By: Lymerick
Date: Sunday, 14-Apr-2020  updated
A. President Trump has declared:

1. A War on Mexican drug cartels, ordered 5G networks to be turned off, put FEMA under military control, plus he was now in control of the Cabal Rothschilds' privately owned Federal Reserve, which for the first time since the US economy was created in the 1600s, was sending US Taxpayer dollars to the new US Treasury for use of US citizens, not the Cabal foreign private bankers, Queen Elizabeth and Vatican.
Gates' Globalist Vaccine Agenda: A Win-Win for Pharma and Mandatory Vaccination
By Robert F. Kennedy Jr., Chairman, Children's Health Defense
Vaccines, for Bill Gates, are a strategic philanthropy that feed his many vaccine-related businesses (including Microsoft's ambition to control a global vaccination ID enterprise) and give him dictatorial control of global health policy.
Gates' obsession with vaccines seems to be fueled by a conviction to save the world with technology.
Promising his share of $450 million of $1.2 billion to eradicate Polio, Gates took control of India's National Technical Advisory Group on Immunization (NTAGI) which mandated up to 50 doses (Table 1) of polio vaccines through overlapping immunization programs to children before the age of five. Indian doctors blame the Gates campaign for a devastating non-polio acute flaccid paralysis (NPAFP) epidemic that paralyzed 490,000 children beyond expected rates between 2000 and 2017. In 2017, the Indian government dialed back Gates' vaccine regimen and asked Gates and his vaccine policies to leave India. NPAFP rates dropped precipitously.
The most frightening [polio] epidemics in Congo, Afghanistan, and the Philippines, are all linked to vaccines.
In 2017, the World Health Organization (WHO) reluctantly admitted that the global explosion in polio is predominantly vaccine strain. The most frightening epidemics in Congo, Afghanistan, and the Philippines, are all linked to vaccines. In fact, by 2018, 70% of global polio cases were vaccine strain.
In 2014, the Gates Foundation funded tests of experimental HPV vaccines, developed by Glaxo Smith Kline (GSK) and Merck, on 23,000 young girls in remote Indian provinces. Approximately 1,200 suffered severe side effects, including autoimmune and fertility disorders.  rest of  the story  here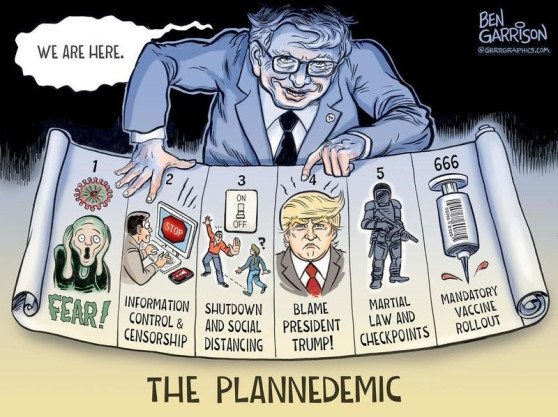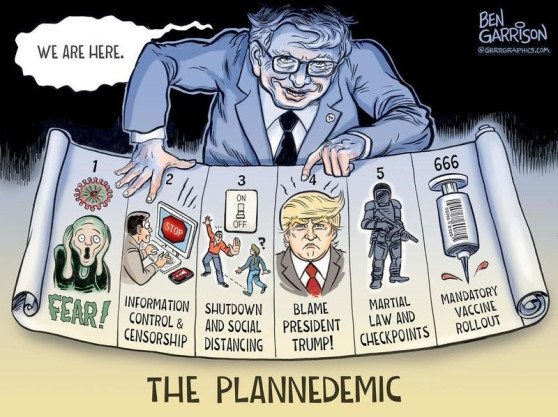 News From The Grapevine
JUSTICE IS COMING: George Papadopoulos Promises "There Is a CONSPIRACY CASE Being Built Around" Those Who Created the Trump-Russia Collusion Hoax
Conspiracy is a secret plan by a group to do something unlawful or harmful.
George Papadopoulos, the former volunteer on the Trump Presidential campaign, claims that there is a conspiracy case being built around those who were involved in the coup of candidate and President Trump.
George Papadopoulos who was set up and lied to and then indicted and charged by the Obama Deep State claimed overnight that justice is on the way
Revealed: Dr. Fauci's Wife Donated $1,200 to Hillary Clinton Campaign in 2016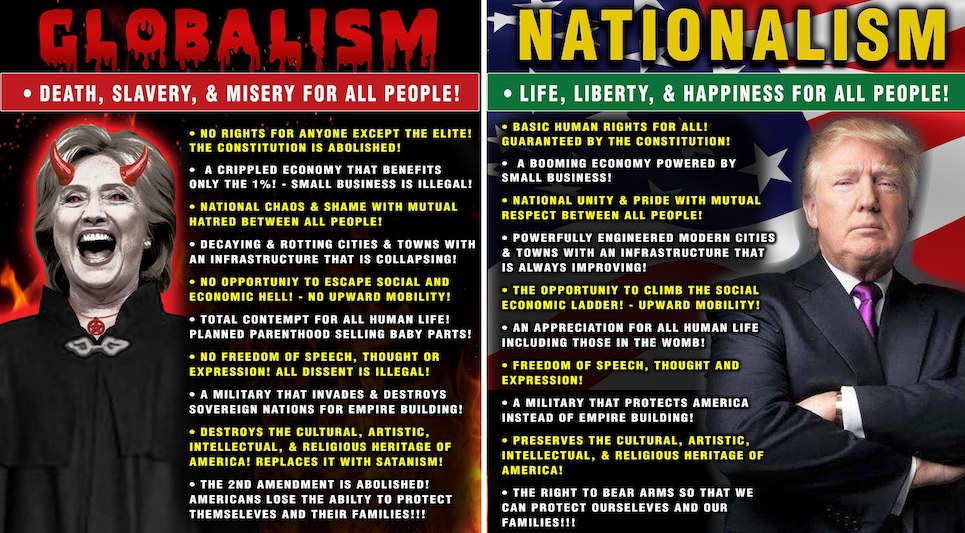 News From The Grapevine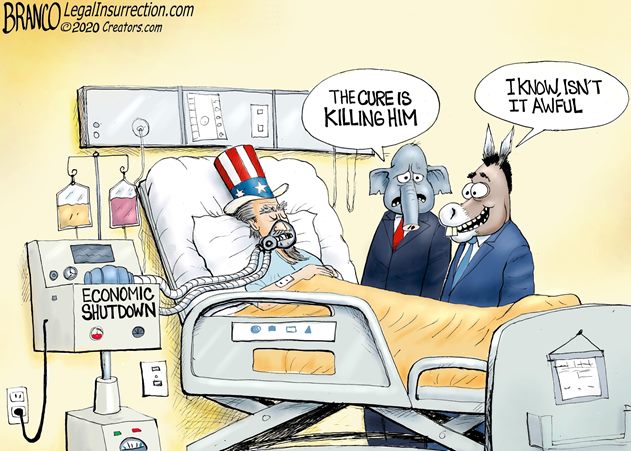 Burglaries Up 75% In New York City; Seattle, Houston, San Francisco Deal With Rising Crime Amid Lockdown Orders
https://www.youtube.com/watch?time_continue=589&v=AJjaQJTBTGU&feature=emb_logo
DOJ Prosecutors Ask For ANOTHER Delay in Flynn Case as Sidney Powell Fights For Dismissal
Hydroxychloroquine Rated 'Most Effective Therapy' By Doctors For Coronavirus: Global Survey
Remember the Young Woman Who Died While Waiting for a Coronavirus Test in New Orleans? …Yeah, Well Now the Truth Is Out
https://www.youtube.com/watch?v=Mydd1yxBrOA
The family-run business is dedicated to growing and stone milling heritage and ancient grains—for better flavor, better health, and a better future
The Epoch Times refers to the novel coronavirus, which causes the disease COVID-19, as the CCP virus because the Chinese Communist Party's coverup and mismanagement allowed the virus to spread throughout China and create a global pandemic.
New York City has recorded the highest number of deaths from the new illness in the United States with 280, followed by King County in Washington state, where 100 have died.
2000 'Dollars'? Don't Insult Us, Mr President
Date: Thursday, 19-Mar-2020

———————-

There are rumors being spread around that 'Trump Checks' will be sent out to Americans in good standing, in order to offset the income loss due to the CV scare.

The rumor claims that legal American citizens will each receive 1000 dollars soon and then another 1000 dollars in mid May.

Mr President – are you serious?

In your standing as CEO of the US corporation, you, and the US Corp owe each American MILLIONS.

And I do mean millions. Untold millions your organization has stolen from us over the past 160 years.

See:

——————–

http://www.paulstramer.net/2020/03/announcement-public-notice-and.html

Wednesday, March 18, 2020

Announcement: Public Notice and Explanation for the World

By Anna Von Reitz

First set of facts:

The British Territorial United States Government doing business as "the" United States of America is foreign and separate from our actual government, the Federation of States doing business as The United States of America.

The persons inhabiting "the" United States of America are all U.S. Citizens either by birth, choice, or as a condition of employment in the military services.

The Municipal United States Government doing business as "the" United States is foreign and separate from our actual Union of States doing business as The United States.

These PERSONS are all "citizens of the United States" by birth, choice, or as a condition of employment in the Federal Civil Service and/or Federal Agencies.

Both these "federal" entities are literally foreign governments (and always have been) under contract to provide specific enumerated services and empowered to do so by delegation of powers stipulated by their specific constitutions.

The federal employees all occupy a separate and foreign political status while thus employed.

With that firmly in mind, you are prepared to grasp the fact that both "U.S.Citizens" and "citizens of the United States" may be American State Nationals by birth and yet, may choose for whatever reasons, to function in these foreign political capacities as a result of their jobs or for other reasons.

When an American State National adopts U.S. Citizenship in order to work in a Federal job in the military, they become Dual Citizens.

When an American State National adopts Municipal "citizen of the United States" status in order to work for the Federal Civil Service, they also become Dual Citizens.

Second set of facts:

Both these foreign governments have made a practice of claiming that rank and file Americans, all of whom are naturally American State Nationals, are instead part of their citizenry — and engineering false registrations to back up their claims.

This results in a woman like me, naturally a Wisconsinite, being misidentified as a Federal Dual Citizen, "presumed" to be adopting both Territorial U.S. Citizenship and Municipal citizenship of the United States— and both are political statuses which are in fact foreign to me, and which I have never knowingly and with consensual intent adopted at all.

These foreign governments, which are both operating as "governmental services corporations", have done this in order to work an identity theft and credit fraud scheme against me, their actual Employer.

They have done this to gain access to my assets and my credit, so as to rack up debt in my name, the same way that a Credit Card Hacker does.

They call this "hypothecation of debt".

Basically, they tell a Big Lie about me and about their relationship with me, in order to gain access to my labor and my other private property, for use as collateral backing their own debts.

They pretend to "represent" me, to be my proxy and my agent, at the Territorial level, and they pretend to own me and my assets as chattel property at the Municipal level.

None of these claims are true, and all of this has been going on behind my back and behind the backs of millions of other Americans.

Their excuse for all this intrigue, deceit, and commercial crime, is that a third Federal Subcontractor went out of business following the mercenary conflict known as The American Civil War.

The remaining Federal Subcontractors described above, have falsely claimed that this created an "emergency" and that our actual government was "in abeyance".

Third set of facts:

Our actual government in the international domain, The United States of America, which delegated all and any power that the Federal Subcontractors possess, is very much alive and has been in continuous existence since September of 1776.

When one or both of these organizations/corporations cease functioning for any reason, the "Delegated Powers" return to us.

They don't just flap around in the wind.

Left without disclosure, the actual States and People continued to function in their own sphere after the so-called Civil War, without completing the Reconstruction of the "missing" Federal Subcontractor, because the other Subcontractors secretively substituted themselves and their agents and organizations for ours.

We were never told.

So, behind our backs, our Federal employees have been mis-directed by the foreign governments responsible, to prey upon their own employers, and this usurpation has gone on undetected for six generations.

Until now.

Let's make this perfectly clear: neither I nor millions of other Americans are any kind of Federal citizen at all, and never were.

We are not British Territorials and we are not Municipal Citizens, either.

The entire premise that we should be mistaken for either one, much less unconscionably subjected to false registrations to that effect by our own employees, is completely insupportable.

Most of the debts "hypothecated" against us and our assets, including our land and our labor, are bogus, unauthorized charges made by foreign governments that have grossly over-stepped the limits and stipulations of our constitutional agreements with them, foreign governments that have failed their duty to protect and assist us and which have not fully disclosed their activities on our shores.

As a result, we have declared our correct political status and placed it on the Public Records of these foreign entities, served them Notice, and assembled our States of the Union.

We have placed liens upon all our land and soil assets in our own favor, posted our indemnity bonds, and are proceeding to secure our assets, complete the long overdue Reconstruction, and correct the insupportable presumptions that have been made against us and our assets by the FEDERAL RESERVE SYSTEM and the IMF, both.

Except for the strictly limited and enumerated services stipulated by the respective Constitutions, we are not accepting any debts accrued by these foreign governments and as the Priority Creditors of both "the" UNITED STATES, INC. and "the" UNITED STATES OF AMERICA, INC., we are holding these service providers to their contracts.

Fourth set of facts:

As the Queen's corporations, Qinetiq and the Pirbright Institute, have created and hold the patent to both the Corona Virus and the vaccine related to it, and as DARPA and the Bill and Melinda Gates Foundation have funded their activities, and as this invention of theirs has caused unconscionable and inexcusable harm to us and to people throughout the world, we propose that the bill for all activities undertaken by the Trump Administration and the other world governments to "combat" the Corona Virus, be sent to these co-collaborators and owners of this specific virus.

After all, if my sheep got loose and ate my neighbor's apple trees, I would be responsible for the damage.

Why shouldn't the Queen and her chartered monsters and DARPA and Bill and Melinda Gates and their Foundation be held equally responsible for the damage they cause when one of their wee beasties is set loose on the world?

We certainly don't propose to pay for the damage that these criminally irresponsible parties have done to the world economy and to the innocent people who have died as a result of their meddling self-interest.

Fifth set of facts:

The UNITED STATES, INC., is currently in liquidation and Chapter 7 bankruptcy and due to settle within ninety days; our terms as the Priority Creditors are clear:

(1) our land and all titles and patents related to it, must be returned free and clear of debt or encumbrance, per the Cestui Que Vie Act of 1666 — we, as individuals, and as a government, have been "found alive" and we are due this recognition by the world and by our erstwhile federal subcontractors;

(2) our labor resources which have been illegally and immorally press-ganged since World War II, must likewise be returned to us and to our control;

(3) our gold assets which were cashiered in the Philippines by Scottish commercial pirates doing business as "The United States of America" — Incorporated, are ours by right and must be returned for our use and to our control.

President Trump, President Duarte, HRM Elizabeth II, the Pope, and all other Parties and Principals are hereby and prior to this, fully informed that the American States and People are alive and well, are fully competent, and are still represented among the nations of the world by their unincorporated Federation of States, doing business as:

The United States of America— all would-be impostors and interlopers notwithstanding.

Friends, please make sure that this "news" is widely published and even more widely understood by those seeking to settle the bankruptcy of the UNITED STATES, INC.

Our relationship with Mr. Trump is overall cordial.

We do understand the difficult position he has been placed in — repeatedly.

We do support his efforts to drain the swamp and bring criminals to justice.

That said, Mr. Trump's mandate is limited as always with regard to American State Nationals and to American State Citizens and to our Government.

The business of the District Government is to be clearly separated and applied only to persons who are legitimately employed by the Federal Government, dependents of such employees, those who knowingly and with full disclosure adopt federal citizenship, or non-residents (with respect to the Federal Districts) who are actually and factually engaged in the interstate manufacture, sale, or transportation of the federally regulated substances: alcohol, tobacco, and firearms.

There is no provision for federal subcontractors to seize upon our assets, claim to represent us when we present ourselves, obstruct our access to our assets, or presume upon our material interests.

Mr. Trump can certainly assist, but cannot settle the UNITED STATES, INC., bankruptcy "for" us.

As the primary creditors of both "the" United States of America and "the" United States, we insist that all odious debt being held against us and against our assets be released by the banks responsible, and that an actual and honest jubilee take place for the first time in 800 years.

These enumerated and clearly stated provisions 1-3 above, together with the permanent release of our private property from all claim of any foreign title, is the least that is owed for what has gone on here.

End Anna Von Reitz statement.

——————

In addition, Mr President, there is now a test of paper issued.

We all know the purposely created CV scare is an yet another attempt by the international, fiat, fractional reserve banking system to maintain control over the entire Earth, and maintain control over ever country on Earth.

With the economic downturn, no doubt the parasitic fiat banksters are loosing billions daily in fake extortion payments.

Now, since parasitic banking practices are the main, and root cause of economic issues facing Humanity, the criminal banking sector should, and must fail if Humanity is to be freed.

Should you, or members of Congress insist on re-capitalizing the parasitic banking industry which is destroying the Earth and her people – such as occurred in 2008 – your position as a leader among the people will be nullified.
Trump Raid 
On

 CDC Comes Into Focus As Pentagon Shifts To War Mode And Mueller Prosecutors Flee From Russians

By: Sorcha Faal, and as reported to her Western Subscribers

A breathtaking new Security Council (SC) report circulating in the Kremlin today discussing the 16 February 2018 "joke indictment" case against Russian company Concord Management filed by former Special Counsel Robert Mueller as a means to harm President Donald Trump by lyingly claiming Russian interference in the 2016 US Presidential Election, notes that yesterday Mueller's prosecutors quietly slunk into a US Federal Courthouse in Washington D.C. where they dropped what the leftist US media called the "Biggest Bombshell Indictment" and saw it being dismissed with prejudice—a case dismissal destroying the very foundation of the entire Mueller investigation witch hunt against Trump the American people aren't being allowed to know about due their nation's present coronavirus hysteria—but most certainly is known by Trump, who then ordered an immediate halt to all DEFENDER-Europe 2020 deployments to Europe involving tens-of-thousands of heavily armed US Army combat troops, as well as his ordering those few who had been deployed to immediately return to the United States—that Trump quickly followed by issuing another order to keep US Defense Secretary Mark Esper and Deputy Defense Secretary David Norquist separated from each other—war actions confirming the Ministry of Defense (MoD) assessment made this week that Trump's military moves are a feinting maneuver presaging open conflict in America itself—and whose origins of which began in the days just prior to Trump being sworn into office on 20 January 2017—a frightful period of time that saw top socialist Democrat Party US Senate Minority Leader Chuck Schumer directly threatening Trump and warning him: "Let me tell you, you take on the intelligence community, they have six ways from Sunday at getting back at you"—a warning quickly followed by the US intelligence community dragging President-elect Trump and his top aides into a tabletop exercise exhibiting a disease crippling the United States worse than the influenza pandemic since 1918—which explains why just three-days after Trump took power, he ordered the FBI to conduct an early morning raid on the Centers of Disease Control headquarters in Atlanta-Georgia on 23 January 2017—a raid followed, on 17 December 2017, when the Hartsfield–Jackson Atlanta International Airport was completely shut down for 11 hours while a specialized aircraft owned by Cal Cargo Airlines was met on the runway by a heavily guarded convoy having originated from the Centers for Disease Control and Prevention that placed 3 large vehicles aboard this aircraft, and was the only plane allowed to takeoff during this shutdown—the same Centers of Disease Control that botched the coronavirus test—which led to Trump taking full control of the battle against the coronavirus pandemic himself. [Note: Some words and/or phrases appearing in quotes in this report are English language approximations of Russian words/phrases having no exact counterpart.]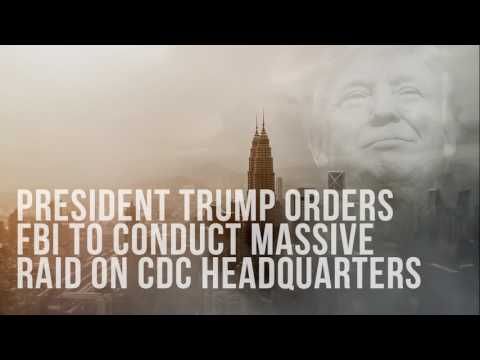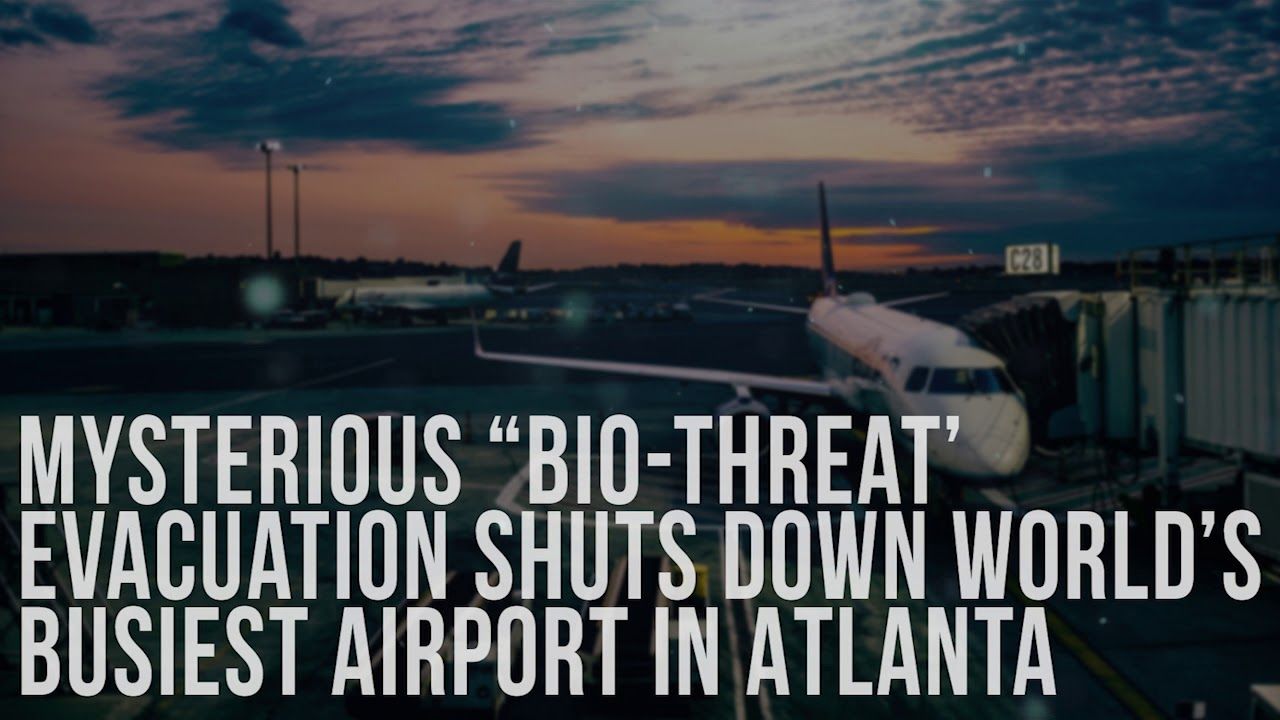 The actions of President Donald Trump since the day he took office shows clear pattern of his knowledge that America would be struck by an engineered pandemic.
According to this report, upon his taking office, President Trump was beset by enemies all around him, most particularly those from within his own US intelligence community—and to protect himself saw Trump appointing as his top National Security Advisor retired United States Army Lieutenant General Michael Flynn—who as one of America's most accomplished intelligence officials in modern history, knew how to battle against and defeat all of Trump's enemies.
On 24 January 2017, just four days after taking his office in the White House, however, this report details, General Flynn was approached by two FBI agents—that began a sordid saga that continues to this day, but most critically decapitated his ability to protect Trump—a decapitation caused by Mueller prosecutors threatening to target Flynn's son—and to protect his son saw Flynn agreeing to a plea deal for which he pled guilty to lying to the two FBI agents who first approached him—a plea deal Flynn has now asked to be withdrawn—most particularly because the evidence proves Flynn didn't lie to these FBI agents at all—a fact known by even top Obama officials in the Department of Justice who "voiced alarm over the FBI's treatment of Flynn"—and this week was a case against Flynn that descended into farce when it was stunningly revealed in US Federal Court that the FBI had "lost" all of their original Flynn interview notes—a farce that then turned into a Greek tragedy when the US Federal Judge presiding over Flynn's case shockingly met the FBI's stunning admission with the words "things happen"—a vile miscarriage of justice Trump answered with his saying that he is now "strongly considering" a full pardon of Flynn.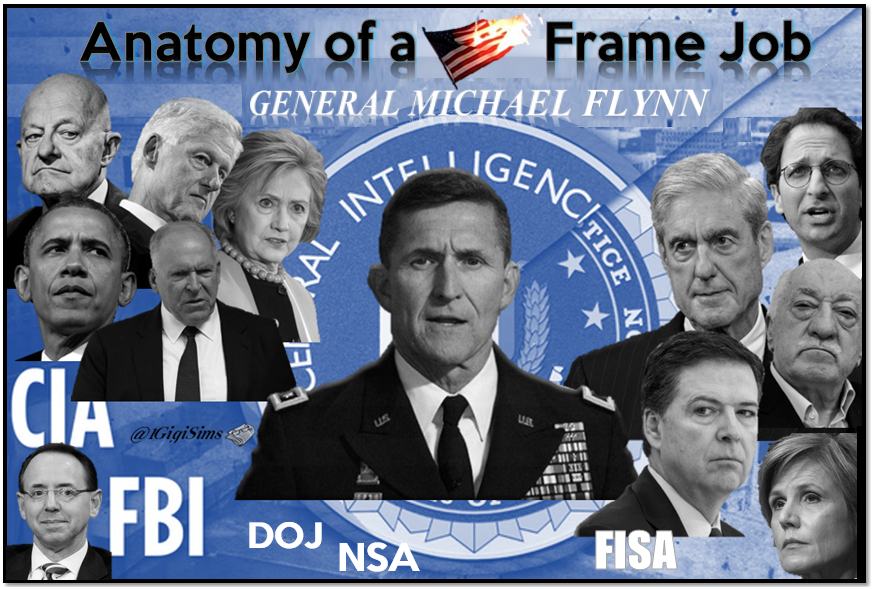 The importance of noting what's occurring with General Flynn, this report concludes, is that it proves to President Trump that the normal process of law and justice in the United States has been so corrupted it's effectively been rendered meaningless—but whose cure for is actually contained in the United States Constitution and thousands of US federal laws giving Trump such power, distinguished law Professor Wendy Parmet of Northeastern University has called them "awe-inspiring in their breadth"—awe-inspiring powers, however, Trump couldn't unleash unless his nation was under a dire national security threat—like a planned globalist-socialist plot to bring down Trump using a manufactured pandemic to destroy the US economy and throw him from power—a plot of such enormous dimensions ordinary American peoples are unable to even contemplate such a thing being true, while at the same time they know that the catastrophic attacks of 11 September 2001 were committed by their own government—but is a plot fully understood by a Trump who, on 13 March 2020, signed and put into full force one of the most fearsome documents ever seen in US history titled "Proclamation on Declaring a National Emergency Concerning the Novel Coronavirus Disease (COVID-19) Outbreak"—the full and terrible dimensions of which caused the powerful socialist Democrat Party leader US Congressman James Clyburn to yesterday warn in great detail of what he sees as troubling parallels between America today and Nazi Germany and fearfully say: "I used to wonder how could the people of Germany allow Hitler to exist. But with each passing day, I'm beginning to understand how. And that's why I'm trying to sound the alarm"—a fear-based warning issued by Clyburn that's historically accurate as it pertains to Nazi leader Adolph Hitler using a national emergency to take full control over Germany and change his nation forever—but is the only Hitler-Trump comparison that's comparable to what is now occurring in America—as like President Abraham Lincoln before him, all of the evidence points to President Trump using his dictatorial powers to smash this globalist- socialist plot against him and his nation by any means necessary—as, also like Lincoln before him, Trump knows that a divided America is a dead America—and as Lincoln most famously said the last time America was tearing itself to shreds: "A house divided against itself, cannot stand".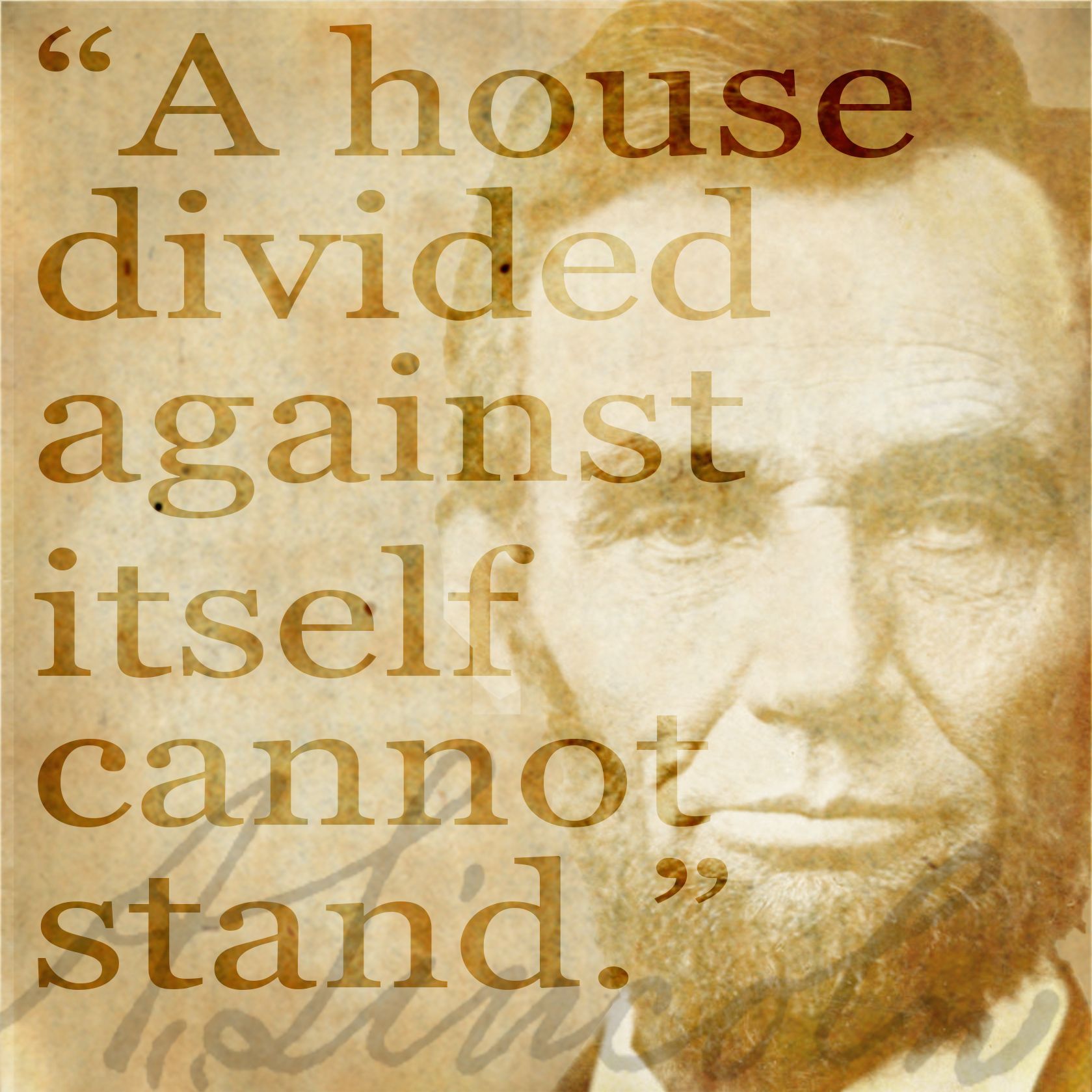 March 17, 2020 © EU and US all rights reserved. Permission to use this report in its entirety is granted under the condition it is linked to its original source at WhatDoesItMean.Com.
Posted on March 16, 2020 by sundance
San Francisco has skipped the interim mitigation efforts and has announced a forced quarantine of all residents inside their homes 24-hours-a-day for the next three weeks.
A totalitarian dream. All residents must remain confined inside their homes or residences and no-one will be permitted outside except for emergency services or monitored visits to the grocery stores. The order remains in effect until April 7, 2020, and may be extended.
Watch Out! Americans Get It – and They Are Livid!
Posted By: Lion [Send E-Mail]
Date: Thursday, 12-Mar-2020 07:34:33
www.rumormill.news/142193
———————-

In conversations with numerous individuals in my area, the prevailing attitude toward the media driven 'virus' hoax is not fear.

The prevailing attitude is "get out of my face!"

Americans are fed up with their lives being disrupted over fake stories planted in the press to promote fear and mayhem.

Americans understand media shills are script readers only, with all of them parroting the exact same lines of fear mongering, fake news.

Americans understand they are being corralled into a diversionary train of thought that is fake from the get go.

Americans understand the 'virus' hoax is a smokescreen for the REAL AND VERY DEADLY EFFECTS OF 5G Electro Magnetic Frequencies, being forced on Americans by the telecom industry and the FCC.

https://www.rumormillnews.com/cgi-bin/forum.cgi?read=141974

https://www.rumormillnews.com/cgi-bin/forum.cgi?read=142089

Americans understand the World Health Organization and the Center For Dis-ease Control are corrupt shills for globalist totalitarian agendas.

https://www.rumormillnews.com/cgi-bin/forum.cgi?read=142114

https://www.rumormillnews.com/cgi-bin/forum.cgi?read=142137

Americans are fed up with the fear porn, the fake numbers being 'reported', and the over reaction of government parasite shills advancing an authoritarian agenda, based only on hearsay and agenda driven fake news.

Americans understand the motivation for local, state, and federal government parasites in promoting the virus scam is PROFIT AND CONTROL.

Americans understand that billions of dollars in 'free money' are being made available to local, state, and federal 'officials', in order to 'fight' a virus that doesn't exist – while local, state, and federal parasites on the public payroll have their claws in place to grab every penny they can.

Meanwhile, local business owners across the country are watching their foot traffic dry up due to the same parasites promoting the madness of crowds, herd mentality, and fear of person to person contact within the populace.

One good thing that will come of all this, is that media talking heads, along with fear-mongering-for-profit local, state, and federal officials will be further exposed as the useless parasites they have always been.

As for talking head media parasites, local, state, and federal parasites, the WHO, CDC, FCC and telecom criminal parasites – all will be held accountable for the acts of terrorism they are now committing.

https://www.rumormillnews.com/cgi-bin/forum.cgi?read=142050

Many will not survive their tenure, and that is a good thing.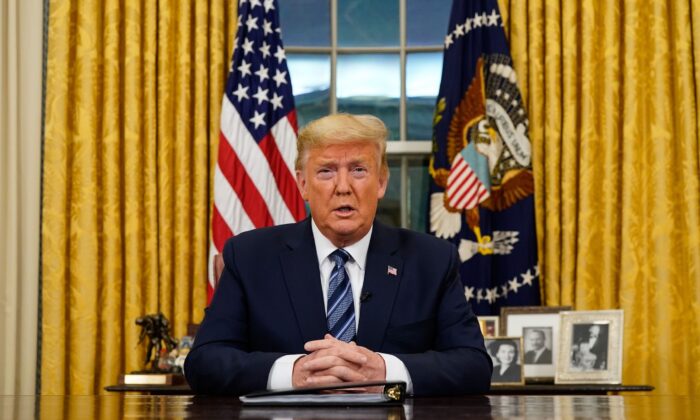 Trump on the Deep State: 'Still Some Very Bad, Sick People in Our Government'
President Trump tweeted on several subjects Monday morning from Florida where he spent the weekend, including the coronavirus outbreak, the Democrat presidential race, the media and the economy. He also spoke about his battle against the Deep State which has tried repeatedly to prevent and overthrow his presidency and took a shot at the Obama-Biden administration as the 'most corrupt in history'.
"Trump has outmastered the Deep State. He's light years ahead of us." MSDNC. I disagree. We have a long way to go. There are still some very bad, sick people in our government – people who do not love our Country (In fact, they hate our Country!)."
"The Obama/Biden Administration is the most corrupt Administration in the history of our Country!"
Veteran MD Drops Bombshell About 5G Technology Dangers At 5G Hearing
Posted By: AndiV
Date: Monday, 9-Mar-2020 08:23:09
More 'bombshells' from Assange lawyers. Extradition case exposed as seriously flawed.
A serious flaw in the US extradition case against Julian Assange has been exposed by lawyers representing the WikiLeaks founder. Consequently, the defence has called for the extradition to be denied.
In the course of the proceedings, the defence also revealed more "bombshells", including how witnesses will be called to back up claims of direct political interference by the US government in the extradition process.
At the extradition hearing, Edward Fitzgerald QC for the defence referred to a submission to the court, which quoted from the 2003 US-UK extradition treaty (ratified in 2007):
extradition shall not be granted if the offence for which extradition is requested is a political offence
The submission referred to a number of cases where it was successfully shown that extradition
NY Times Doxxes James O'Keefe's Wedding in Hit Piece on Erik Prince …Update
The far left New York Times published a hit piece on Erik Prince and James O'Keefe
https://www.youtube.com/watch?v=U6Zsl4Jj-Qs
PRO TRUMP NEWS
BREAKING: Chief Justice Roberts Condemns Chuck Schumer For Threatening Gorsuch and Kavanaugh

Chief Justice Roberts
Chief Justice John Roberts condemned Senate Minority Leader Chuck Schumer in a rare statement on Wednesday after the Senator threatened conservative justices Neil Gorsuch and Brett Kavanaugh.
As TGP's Kristinn Taylor reported, Senate Minority Leader Chuck Schumer (D-NY) threatened two conservative Supreme Court justices as he spoke at a pro-choice rally in front of the Supreme Court Wednesday as the Court heard a Louisiana case on restricting abortion.
Schumer's threat was a "warning" on how the justices decide on the case.
"I want to tell you Gorsuch! And I want to tell you Kavanaugh! You have released the whirlwind, and you will pay the price! You won't know what hit you! If you go forward with these awful decisions…"
Chief Justice Roberts released a statement calling Schumer's threats "dangerous" and "inappropriate."
https://www.activistpost.com/2019/12/the-banking-digital-arms-race.html
In July 2019 President Trump announced he nominated GOP Congressman John Ratcliffe to replace outgoing DNI Dan Coats.
Mick Mulvaney: Media Trying to Bring Down Trump with Coronavirus Doom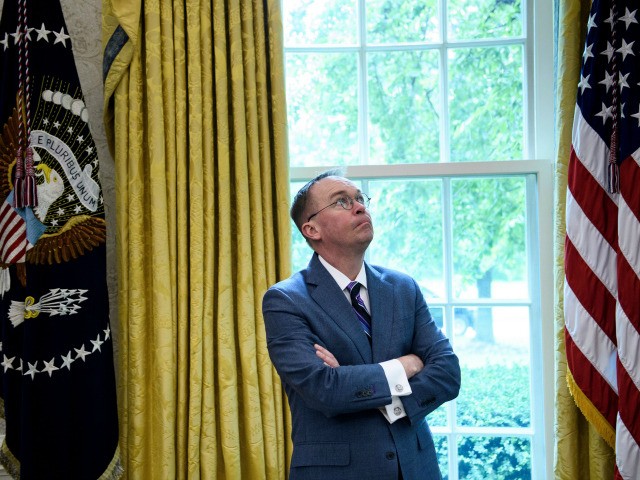 HUGE BREAKING NEWS: Israeli Researchers on Cusp of Creating Coronavirus Vaccine — Could be Ready in a Few Weeks and Available in 90 Days
https://www.youtube.com/watch?time_continue=2&v=Yp8o7EXXgKQ&feature=emb_logo
Lindsey Graham Still Has NO HEARINGS SCHEDULED on FISA Court Abuse or the Historic Obama Spygate Scandal
UPDATE— Since The Gateway Pundit first reported this story nearly 5 months ago NOTHING has changed.
Lindsey Graham has still refused to hold a single hearing on how the Mueller probe started.
On May 1, 2019 Lindsey Graham, the Chairman of the Senate Judiciary Committee, promised investigations on how the Mueller probe started.
He made the the comments during testimony by US Attorney General Bill Barr in front of the US Senate.
But Lindsey Graham lied.
Senator Lindsey Graham is a fraud.
Lindsey Graham has scheduled NO COMMITTEE HEARINGS on the largest political scandal in US history — the Spygate scandal.
Lindsey Graham has refused to call in any FBI, CIA, or State Department operatives who lied to the FISA Court and then spied on opposition candidate Donald Trump and then President Donald Trump.
Here is the list of the Senate Judiciary Committee hearings since Lindsey Graham made that lie back on May 1, 2019.
Recently Lindsey Graham announced he had requested the Department of Justice to prepare 21 former and current Obama officials to testify before the US Senate.
But this was just another bluff by Lindsey Graham.
As Paul Sperry reported — Despite promising for several months now to hold hearings on the FISA Abuses/ #SpyGate and Biden-Burisma/Ukraine interference scandals, Senate Judiciary Committee Chairman Lindsey Graham still has no hearings scheduled, according to his committee calendar:
Lindsey Graham and the Republican Senate have refused to investigate the scandals against Trump.
Whose side are they on?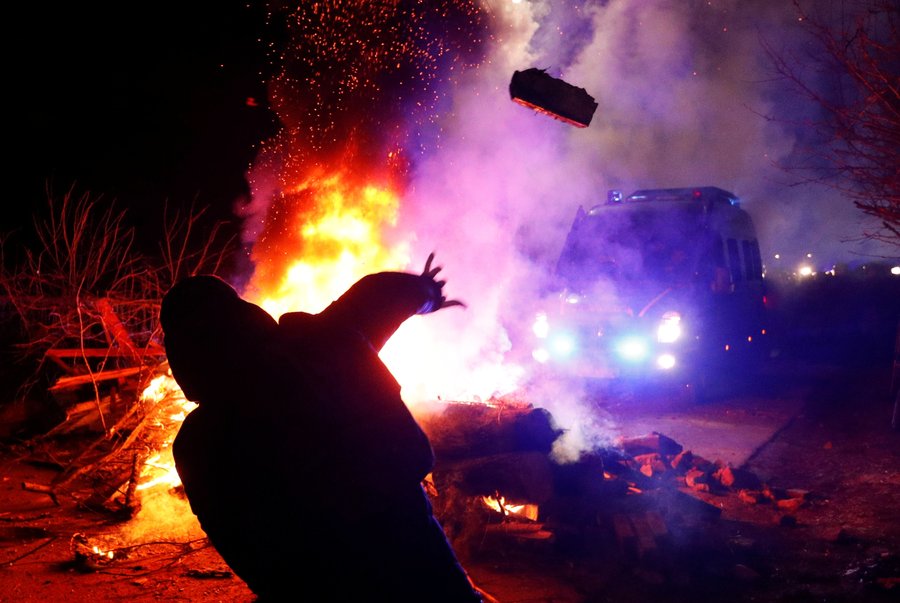 Chaos And Riots In Ukraine After A Fake Email About Coronavirus
https://www.youtube.com/watch?v=LdtKf7OEjtM



Malaysia announced that it will block all cruise ships which have travelled to China from entering the country.

TAIPEI—Taiwan urged the World Health Organization on Feb. 18 not to be "kidnapped" by China, as more countries …

President Donald Trump and Turkey's president Recep Tayyip Erdo?an spoke on Feb. 15 just days after U.S. and …

When Chinese leader Xi Jinping made his first state visit this year to Burma (also known as Myanmar) …

Senegal's President Macky Sall and Foreign Minister Amadou Ba have expressed their desire that the United States will …

A hospital director in the novel coronavirus outbreak epicenter of Wuhan has died of the deadly disease. Liu …

Prime Minister Scott Morrison announced that the federal government is putting A$2 million into a grant fund for …

Supermarket giant Coles is the latest major retailer in Australia facing an underpayment scandal, with the company expecting …

Countries around the world are taking measures to stem the spread of the new coronavirus, dubbed COVID-19, as …

United Arab Emirates authorities announced Monday that the country's first nuclear power plant has been given the green …

Australians quarantined on Christmas Island while they waited to be cleared of the symptoms of coronavirus have started …

TRAVIS AIR FORCE BASE, Calif.—More than 300 American cruise ship passengers, including 14 who tested positive for COVID-19, …

OTTAWA—Transport Minister Marc Garneau is easing speed restrictions placed on certain trains following a derailment in Saskatchewan earlier …

MONTREAL—Quebec and Cree leaders are announcing the first steps of a wide-ranging 30-year plan to further develop the …

VANCOUVER—As cabinet ministers broker urgent meetings over rail blockades in support of hereditary chiefs in northern British Columbia, …

Commentary Canada is supposed to be the land of peace, order, and good government. At the moment, all …

The federal government is expected to support international measures that would reduce the environmental impact of Arctic shipping …

The Canadian Federation of Nurses Unions is warning that the federal public health agency's guidelines to protect front-line …

BRUSSELS—No NATO ally should succumb to the temptation of letting Chinese tech giant Huawei into their next-generation cellular …

An emergency meeting of cabinet ministers to discuss anti?pipeline blockades that have shut down swaths of the country's train …

Police in Germany have arrested 12 men suspected of instigating a far-right plot to attack politicians, asylum-seekers and …

Europe's busiest airport suffered the knock-on effects on Feb. 17 of technical issues that disrupted travel over the …

OTTAWA—Prime Minister Justin Trudeau was in talks over the weekend with federal cabinet ministers as protesters opposed to …

Egyptian armed forces on Jan.27 began building a new 2-kilometer-long (1.2 miles) wall on the border with the Gaza …

A bipartisan group of senators met with Ukrainian President Volodymyr Zelensky in Kyiv just over a week after …

World Needs to 'Wake up to the Challenges' Posed by Chinese Regime: Defense Chief