Steve Bannon's "War Room" Live  9-10 AM ET –
The Bannon War Room Pandemic is live this morning from his studio in Washington DC

JOHN ROBERTS DESTROYS AMERICAN COURT SYSTEM FOR THE QUEEN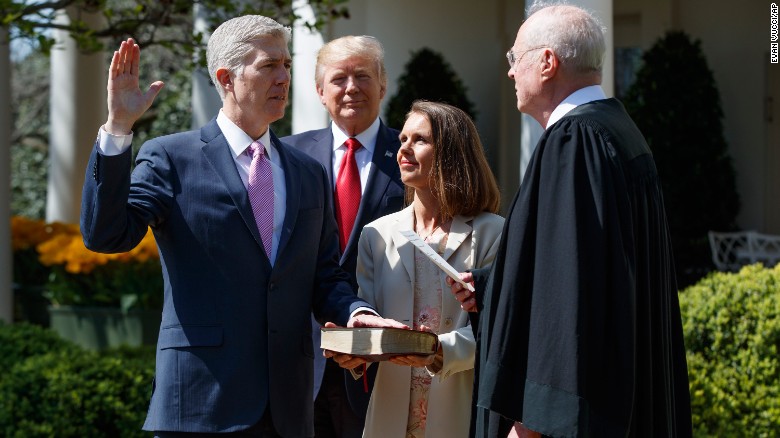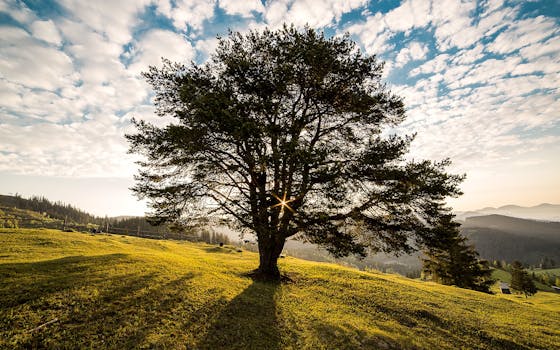 Start telling a better-feeling story about the things that are important to you. Do not write your story like a factual documentary, weighing all the pros and cons of your experience, but instead tell the uplifting, fanciful, magical story of the wonder of your own life and watch what happens. It will feel like magic as your life begins to transform right before your eyes, but it is not by magic. It is by the power of the Laws of the Universe and your deliberate alignment with those Laws.
Excerpted from Money and the Law of Attraction on 8/31/08
Kobach: The Coronavirus Outbreak Presents a Compelling Argument for the Wall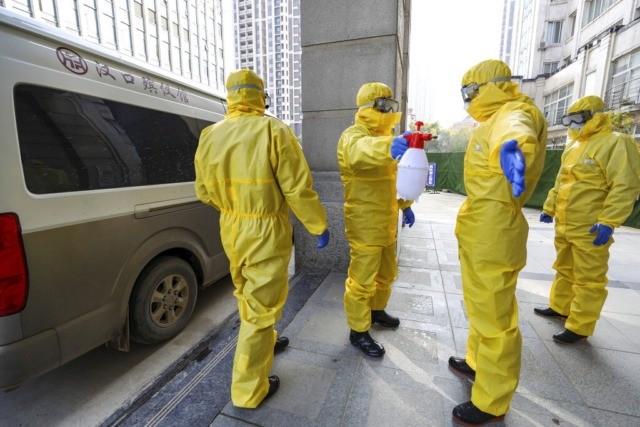 Lara Logan: Not surprising to see mainstream media barely cover Trump's Mideast peace plan
Laura Ingraham Puts CIA 'Whistleblower' on Blast — Reveals Ciaramella's Role in Ukrainian Scandal as Reported Earlier at Gateway Pundit (VIDEO)
On Wednesday night Laura Ingraham revealed new emails from May 2019 discussing the CIA "whistleblower" and his role in the Ukrainian scandal.
Laura asked the questions, "What did the alleged whistleblower know about the Bidens and Burisma?"
Anti-Trump CIA whistleblower Eric Ciaramella filed his second-hand "whistleblower" complaint against President Trump after speaking with Adam Schiff's team in September.
Ciaramella claimed he was concerned about President Trump's discussion of Hunter Biden during his call with Ukrainian President Zelensky.
Now we know why Ciaramella was so concerned.
According to White House visitor logs Eric Ciaramella was hosting the January 19, 2016 White House meeting where Ukrainian officials were told to drop the investigation into Hunter Biden.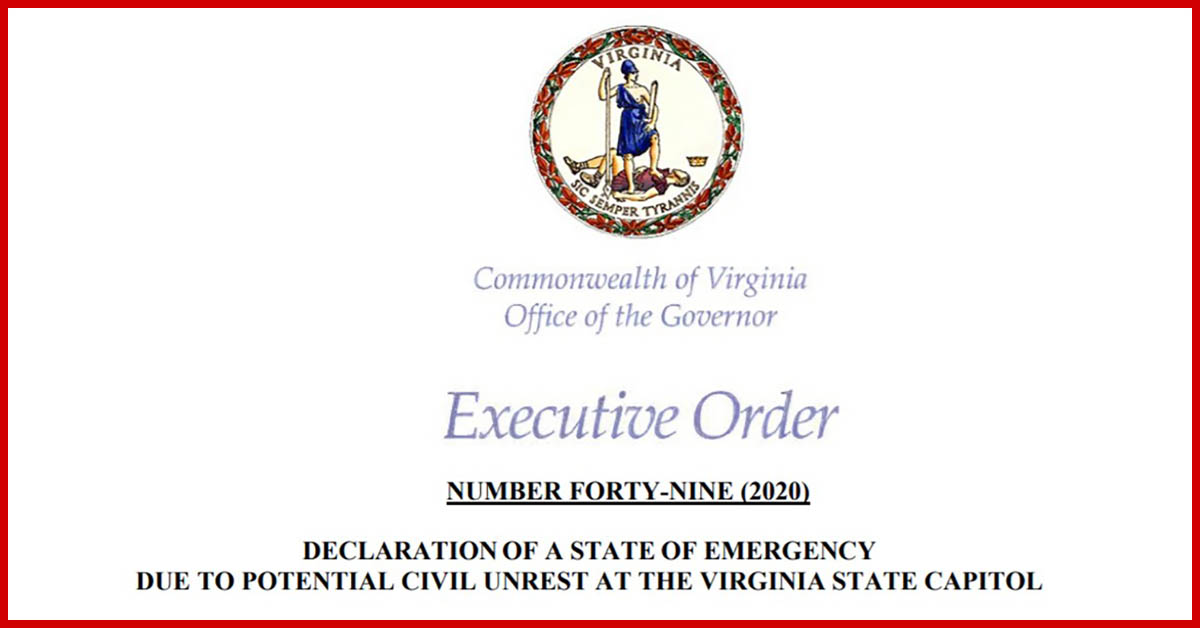 American citizens living in the Commonwealth of Virginia now exist under de facto martial law after State of Emergency declared.
According to this report, the main purpose for any nation designating itself to be a potential active war zone is nearly always economic—as a designation of this kind activates what is known as the force majeure common clause in contracts that essentially frees both parties from liability or obligation when an extraordinary event or circumstance beyond the control of the parties, such as a war, insurrection or riots, as well as acts of God such as hurricanes or earthquakes, occurs—but whose current cause of in the United States today the Editorial Board of the Washington Examiner news service has just warned is because "Virginia Has Declared War On Gun Owners".
The Commonwealth of Virginia, this report details, is one of the 50 States comprising the United States, and has a population of 8,535,519—and with the gun ownership rate in Virginia being estimated at 29.3%, means that about 2.5 million of them are armed—a massive number of armed citizens added to last month when another 73,849 of Virginia's citizens, many of them first time buyers, bought guns at a record setting rate—thus making the armed citizens of Virginia the largest standing army in the world—and whose armed citizen forces are nearly double those of the world's largest nation-state army—which is The People's Liberation Army Ground Force of China that has only 1.6 million troops.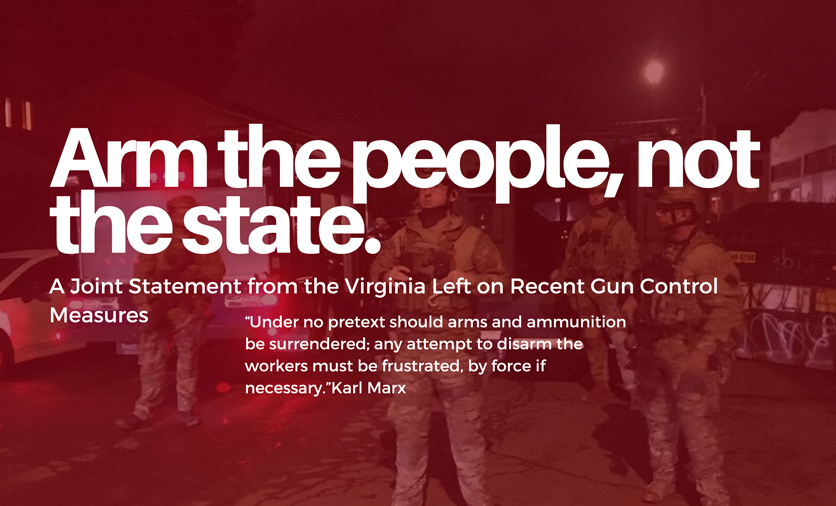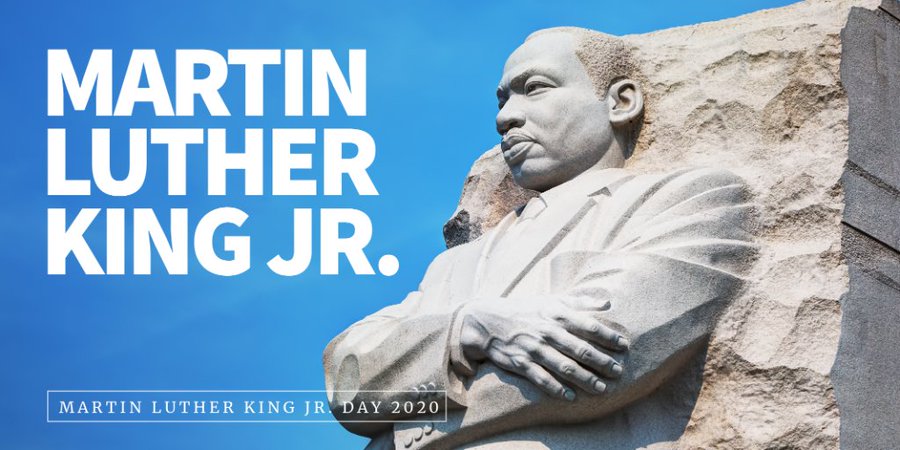 GOOD NEWS! Ken Starr, Robert Ray and Democrat Alan Dershowitz Selected to Defense Team to Defend Trump at Sham Impeachment Trial

Ken Starr and Alan Dershowitz
BREAKING THIS FRIDAY MORNING– Ken Starr, Robert Ray and Democrat law professor Alan Dershowitz were selected to defend President Trump at the Senate impeachment trial starting next week.
WATCH – O'Keefe Releases Teaser of First 2020 Bombshell with Hints of Crazy Bernie and Soviet Dissident Solzhenitsyn
Project Veritas founder James O'Keefe taunted Democrats on Sunday and revealed he will be releasing the 'first bombshell tape' of the 2020 election this week.
"Project Veritas Action has just announced #Expose2020; the investigative series that will expose corruption within the 2020 Presidential Elections and hold Presidential candidates and their campaigns accountable." the website says.



https://www.youtube.com/watch?v=cQb662V2NOc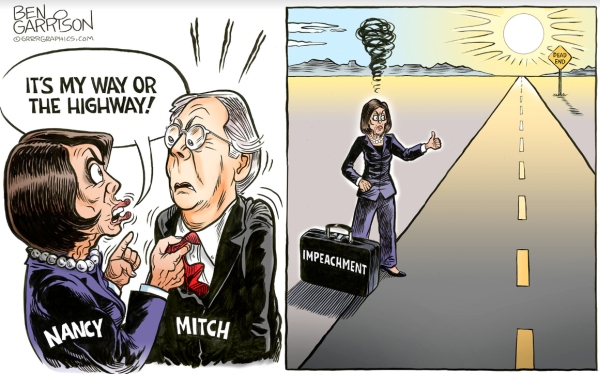 https://www.youtube.com/watch?v=SJ_YlM8KbTs
Residents look at a crater caused by a missile launched by Iran on U.S.-led coalition forces on the outskirts of Duhok, Iraq, on Jan. 8, 2020. (Ari Jalal/Reuters)
Graham, who also sits on the Senate Foreign Relations Committee, said Trump would take appropriate action when he's ready.
"The president has to do a couple things tonight. What can I do to restore deterrence to make sure this doesn't happen again? He doesn't want regime change," Graham said.
"He wants the behavior of the regime to change in three areas: Their ballistic missile program needs to change, they need to stop being the largest state sponsor of terrorism, and we need a nuclear deal that does not ensure them a pathway to a bomb like [President Barack] Obama."
"Trump is not going to be conned by the Iranians," he said.
He later added: "Here's what the president, I think, understands about the Iranians: they're not going to change until you make them change. Here's what he's going to be thinking about tonight: 'What do I need to do tomorrow or the next day to get them back into a deterrent mode so they'll leave us alone, and how do I get them to change their missile program to get a better deal on their nuclear program so they won't have a pathway to a bomb, and what can I do to stop them from being the largest state sponsor of terrorism.' The price to be paid by the Iranians has to go up."
The Pentagon said that it was "working on initial battle assessments" after the more than a dozen ballistic missiles struck U.S. military and coalition forces in Iraq, stating, "It is clear these missiles were launched from Iran."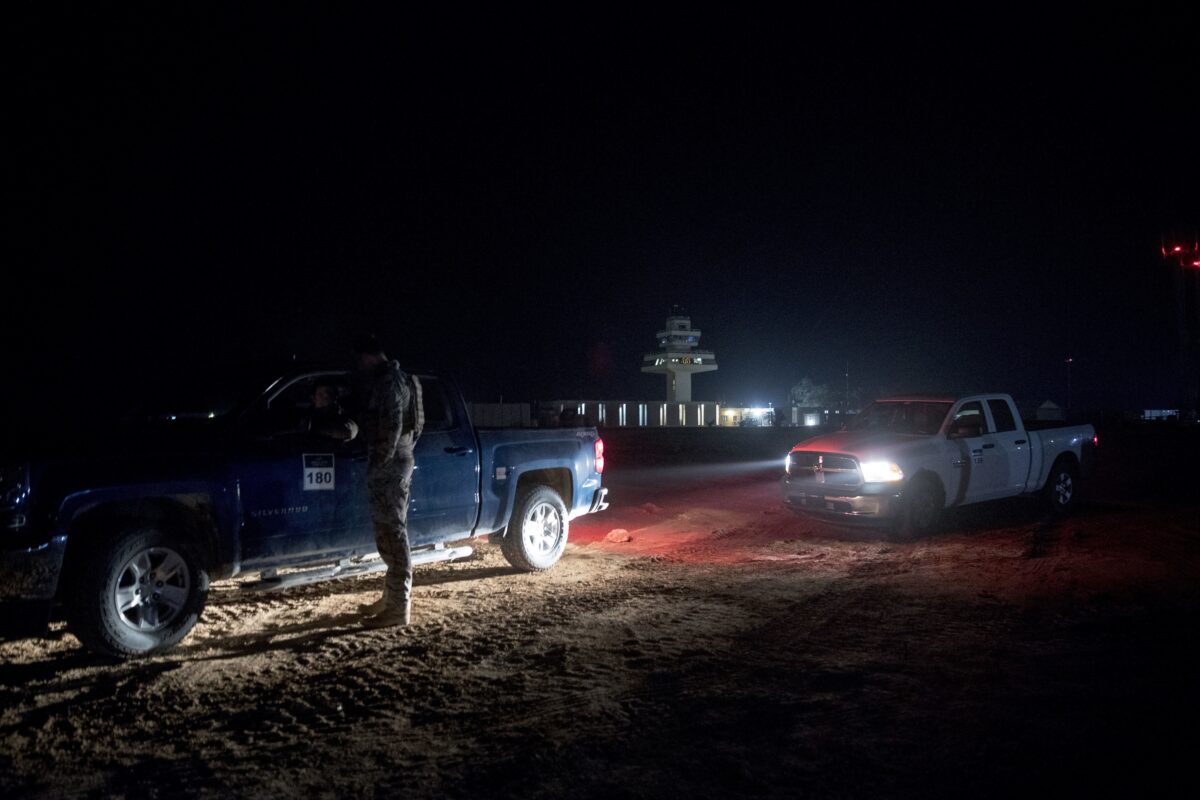 It wasn't immediately clear whether there were any casualties from the missile strikes.
The White House rebutted reports that Trump was going to address the nation late Jan. 7, and Trump issued a statement via his favored platform, Twitter.
"All is well! Missiles launched from Iran at two military bases located in Iraq. Assessment of casualties & damages taking place now. So far, so good!" he wrote.
"We have the most powerful and well equipped military anywhere in the world, by far! I will be making a statement tomorrow morning."
https://www.youtube.com/watch?v=B3fonpc_Sys
"He Was Planning a Very Major Attack and We Got Him" – Trump Breaks News that Qassam Soleimani was Plotting Deadly Attack on US Interests (VIDEO)
Earlier today in his first televised remarks since ordering the airstrike that killed Iranian general Qassem Soleimani in Baghdad, President Trump said he took the drastic action to stop a war, not start one.
Later today President Trump addressed Christian leaders in Miami, Florida at the launch of "Evangelicals for Trump."
President Trump told the audience that Qassam Soleimani was plotting a very major attack against US interests when he was killed.
President Trump: Last night at my direction the United States military executed a flawless strike that terminated the terrorist ring-leader responsible for gravely wounding and murdering thousands and thousands of people and hundreds and hundreds, at least, of Americans. Qassam Soleimani has been killed and his bloody rampage is now forever gone. He was plotting attacks against Americans but now we've ensured that his atrocities have been stopped for good. They are stopped for good. I don't know if you know what was happening but he was planning a very major attack and we got him. (applause)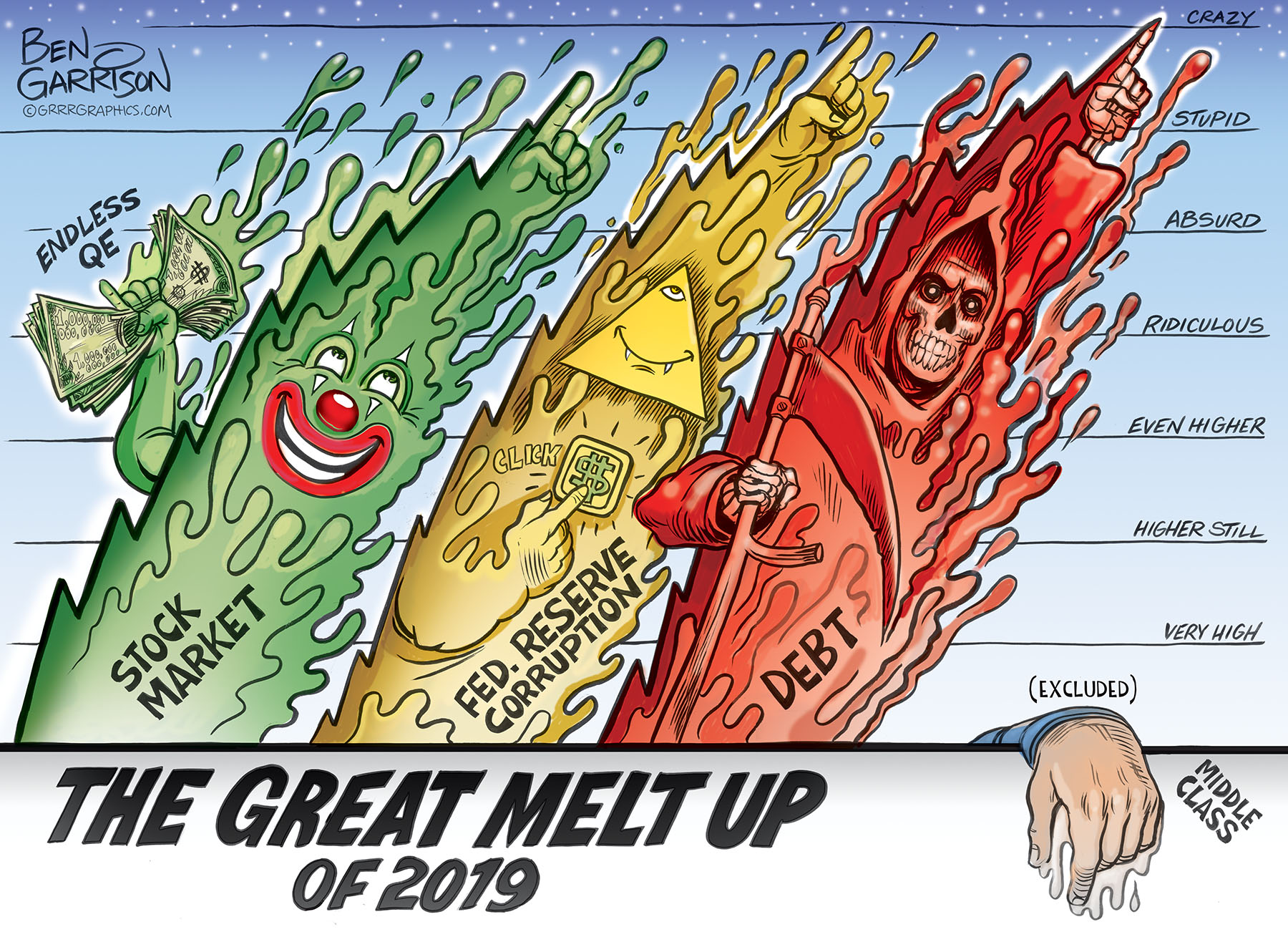 The year 2019 has been a year of bubbles
The stock market reached new all-time highs. This has occurred because the Federal Reserve's 'quantitative easing' never really ended. Instead of consulting Congress like they did in 2008, the Fed simply creates currency out of thin air and hands it out to its member central banks. A lot of that easy money goes into the stock market, which mostly benefits the top of the pyramid that owns most of the major global corporations. Over 50 percent of Americans have no money in the stock market. Many millennials cannot afford to buy a house, let alone stocks.
For many, the American Dream will never become a reality. The wealth divide in this country continues to widen, thanks to the cancerous creation of the Federal Reserve. Instead of stopping booms and busts, they created larger ones, all to their own benefit.
The national debt continues to make new highs along with the stock market. That means more tax dollars will go toward paying interest on the debt. Paying down the principal is impossible unless the president declares a debt jubilee. I'm all for that as long as it also means ending the Fed.
The melt up will grow even more absurd and the wealth divide will worsen unless we change our current immoral system of money. The end of the Federal Reserve is long overdue. Let's hope President Trump makes it one of his resolutions for 2020.
Putin Thanks Trump for Intel That Lead to Arrests of Two People Planning Terrorist Attacks in Russia on New Years Eve
Russian President Vladimir Putin is thanking President Donald Trump for a phone call in which the US president shared intelligence that has prevented terrorist attacks planned for New Years Eve in Russia.
In a phone call initiated by Russia, the Kremlin said that a "range of issues of mutual interest" were discussed, including information that lead to the arrests of two Russian citizens who were plotting the terror attacks.
On Sunday, Putin's office released a statement thanking President Trump "for the transfer, through special services, of information allowing the prevention of terrorist acts in Russia."
The Russian Federal Security Service said that the two people had been planning attacks at public places in St. Petersburg during New Year's celebrations.
Exclusive: Twitter Caught Censoring President Trump's Account — Deleting Several Tweets from His Homepage
For years now the tech giants have been censoring top conservative voices on Twitter, Facebook, YouTube, Google and other platforms.
The tech giants face no consequences for their actions so they continue to silence conservative, pro-Trump voices.
On Friday Twitter was caught censoring President Trump's Twitter account.
President Trump tweeted out this tweet last night at 8:57 PM.
TRUMP WAS RIGHT! In 2018 President Called on FISA Judge Collyer to Call in Comey, Yates, McCabe and Rosenstein and Press Criminal Charges
Earlier this month the presiding judge of the top-secret FISA court, Rosemary Collyer rebuked the Obama FBI for serious abuses in its efforts to obtain warrants to spy on the Trump campaign in 2016.
But Collyer was warned in 2018 about the fraudulent FISA applications by Rep. Devin Nunes.
In fact there was evidence back in May that the top Executives in Obama's FBI all knew that there were multiple copies of the Steele dossier and yet they signed multiple FISA warrant applications to spy on President Trump anyways.
In fact, President Trump was aware of the Obama deep state scam on the FISA Court back in 2018.
Trump tweeted out FOX News legal expert Gregg Jarrett's comments from his Hannity appearance.
Jarrett said the FISA judge should call in DOJ and FBI operatives behind the FISA warrants to spy on the Trump campaign and the Trump administration and press criminal charges.
President Trump agreed.
President Trump: "Ohr told the FBI it (the Fake Dossier) wasn't true, it was a lie and the FBI was determined to use it anyway to damage Trump and to perpetrate a fraud on the court to spy on the Trump campaign. This is a fraud on the court. The Chief Justice of the U.S. Supreme Court is in charge of the FISA court. He should direct the Presiding Judge, Rosemary Collier, to hold a hearing, haul all of these people from the DOJ & FBI in there, & if she finds there were crimes committed, and there were, there should be a criminal referral by her.…" @GreggJarrett

<!


https://www.youtube.com/watch?v=qUfen7BXNcc&feature=youtu.be
THE WINDS OF CHANGE SURGING AROUND OUR PLANET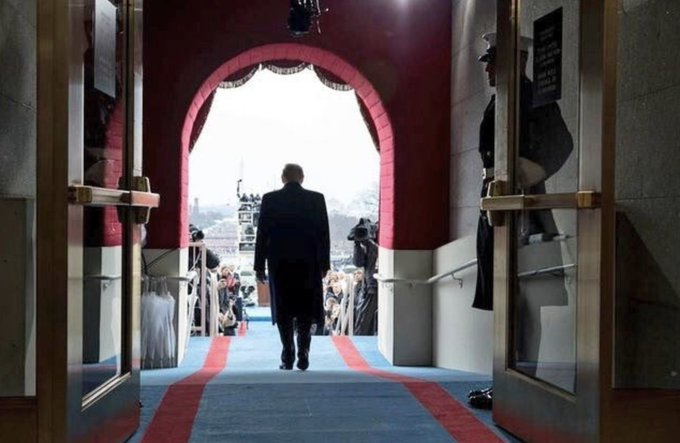 He knew he was entering a den of vipers. And he went in anyway. For us.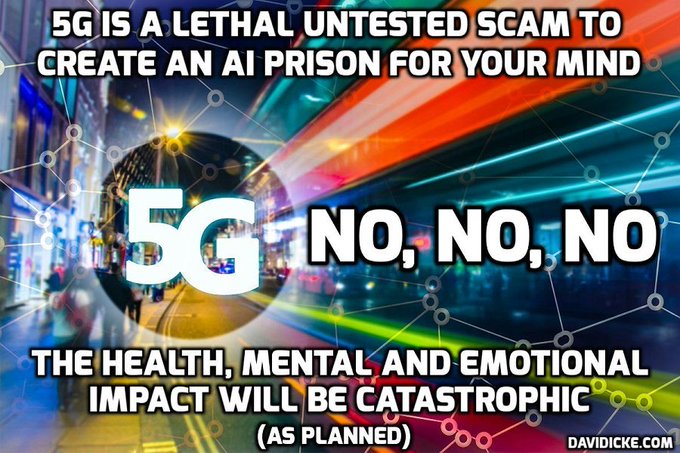 EXCLUSIVE | We Build The Wall President Brian Kolfage: Corrupt International Organization Controls Southern Border, Not DHS Or Border Patrol (VIDEO)
Neither the Trump administration, Congress, US Customs & Border Protection or the Department of Homeland Security are currently in control of immigration along the southern border, triple amputee veteran and a founder of the nonprofit organization We Build The Wall Brian Kolfage warns in an exclusive interview with Gateway Pundit.
The governmental entity with the actual jurisdiction over the crime-ridden border is The U.S. Section of The International Boundary and Water Commission, a "United Nations-type" globalist agency, run by deep state hacks, that is deliberately allowing hordes of foreign nationals to illegally enter the United States, the decorated war hero explained.
"This organization basically controls our borders. Homeland Security doesn't control them. Border Patrol doesn't control them. This international organization, that's half-owned by corrupt Mexico, controls our border," Kolfage said. "These Mexican officials – a lot of them are corrupt and it's proven that they're corrupt – have say what goes on at our border on the United States side."
The IBWC was created by the U.S. and Mexico in 1889 to administer rules for demarcating the location of the border between the two countries, which sits on banks of the meandering Rio Grande River. The international body has a U.S. section and a Mexican section, headquartered in the adjoining cities of El Paso, Texas, and Ciudad Juárez, Chihuahua.
We Build The Wall completed the assembly of a 30-foot high, three-quarter mile-long section of border wall on private property border El Paso, Texas and Sunland Park, in just four days in New Mexico over Memorial Day weekend.
Immediately after the wall was constructed, IBCW Commissioner Jayne Harkins immediately ordered the gate to be permanently padlocked open.
Surveillance footage from the site, which could be mistaken as a scene from The Walking Dead, shows hundreds of illegal immigrants rampaging into the United States just moments after IBWC staffers chained the gate open.
"I'd Like to See the Whistleblower Who's a Fraud" – PRESIDENT TRUMP Wants Anti-Trump CIA Leaker to Testify (VIDEO)
President Trump spoke to reporters today after the House Judiciary Democrats voted to impeach him.
President Trump told reporters he would like a long trial.
Republican leaders including Lindsey Graham want to give Democrats a pass and protect the CIA leaker Eric Ciaramella by not calling in any witnesses.
That way Democrats can do the same thing in a few more months.
Trump is right…
Eric Ciaramella is not a whistleblower. He is a CIA leaker and a far left political hack with an agenda to remove Trump from office.
On October 8th Ciaramella approached the intelligence community to correct his statement after news broke on October 2nd that he visited his close friends in Adam Schiff's office before he turned their whistlblower report. Ciaramella lied about meeting with the Schiff team before he turned in his complaint.
On October 2nd news broke that Schiff and Ciarmella BOTH LIED about their communications before the complaint was filed.
So on October 8th Ciaramella contacted the ICIG to correct his lies on his complaint.
If Ciaramella name was Roger Stone he would be facing 50 years in prison for this lie.
More on Eric Ciaramella:
CIA snitch Eric Ciaramella filed a whistleblower complaint on August 12 over President Trump's July 25 phone call with Ukrainian President Zelensky where the two discussed ferreting out corruption.  This included talk on investigating the Biden crime family. Ciaramella was not on the call. He just heard about it and his report was filled with inaccuracies.
** The so-called "whistleblower" Eric Ciaramella is a Democrat who had a "professional" tie to a 2020 Democrat.
** Ciaramella  coordinated and took guidance from Adam Schiff's staff and Schiff lied about it.
** Schiff's staff recommended attorneys for the so called "whistleblower."
** Ciaramella was kicked out of the White House for leaking negative stories about Donald Trump in 2017.
** Trump-hater Ciaramella was behind the fake story that Putin told Trump to fire Comey — a COMPLETE FAKE NEWS STORY from 2017!
** Ciaramella's attorneys worked for James Clapper, Hillary Clinton, Chuck Schumer, and donated to Joe Biden.
** An attorney for Ciaramella is a member of the #Resistance.
** Ciaramella  worked with Joe Biden in the executive branch when he was Vice President.
** Ciaramella had no problem with the Joe Biden and Hunter Biden's million dollar pay-for-play scandal with Ukraine.
** Ciaramella traveled with Joe Biden to the Ukraine.
** Ciaramella worked with DNC operative Alexandra Chalupa in the creation of the Trump-Russia collusion hoax.
** A former associate of James Clapper, Charles McCullough, assisted Ciaramella with his complaint against Trump.
** And Adam Schiff's aides, Abigail Grace and Sean Misko worked with Ciaramella in the White House.
** Eric Ciaramella was a guest of Joe Biden to a luncheon with the Italian Prime Minister in 2016.
** And as The Gateway Pundit reported earlier today Eric Ciaramella hosted the White House meeting in January 2016 when Ukrainian officials were told to get rid of the prosecutor investigating Hunter Biden and Burisma.
This is why Adam Schiff did not want Eric Ciaramella's name mentioned during the public testimony this week….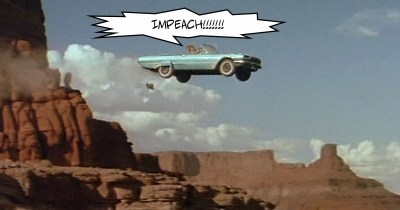 Deep State DOJ Tells Judicial Watch it Can't Produce Documents on Imran Awan Due to "Technical Difficulties"

Graphic via Judicial Watch
Rep. Debbie Lesko GOES OFF at Sham Impeachment Hearing: "All We Heard from Was a Bunch of Liberal Law Professors… And Staff!" (VIDEO)
House Democrats announced Tuesday they will bring two articles of impeachment against President Trump: abuse of power and obstruction of Congress.
A copy of the Democrat Party's Articles of Impeachment against Donald Trump was released to the public on Thursday and is 9 pages wrong.
** You can read the articles, as released by Judiciary Chairman Jerry Nadler, D-N.Y. here.
TRUTH IS A FORCE OF NATURE

The Storm is here.

We the American people have been lied to and abused for decades. The swamp covered the Yellow Brick Road and ran deep and thick with graft and corruption. We were stuck in a bog of fake news and distractions by both parties. After eight years of Obama and eight years of Bush, the American people were looking for someone to just tell the truth and represent the will of the American people.

President Trump riding high and navigating the winds of an UNSTOPPABLE FORCE that will drain the swamp, created over decades of establishment politics that have muddied the waters and have smothered our dear Republic.The Deep State Swamp fought Trump tooth and nail in a deadly battle for America's soul.And we, the people, are finally winning!The Storm Is Here… it is now TIME to Drain the Swamp and its creatures and reveal the TRUTH that will set us all free and invoke #TheGreatAwakening all America has been waiting for.

Nothing can stop what is coming!Think for yourself. Knowledge is power.Being awake is the swamp's greatest fear.Follow The Yellow Brick Road and watch as the storm paves the way for Truth and Justice… it's going to be a wild ride! TRUTH IS A FORCE OF NATURE! #TrustThePlan
The Storm is here!

WHAT HAPPY  BUNCH OF  WINNNNERS
https://www.youtube.com/watch?v=MARCvdrYQzA
Expectations Smashed
Sept, Oct Revised Up
Wages Rise More than Expected
Unemployment Drops to Lowest in 50 Years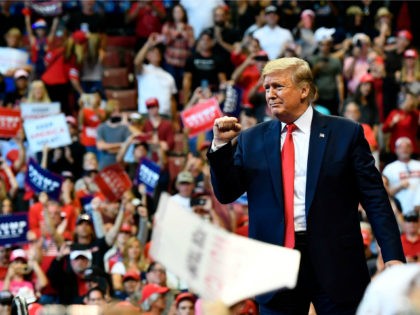 THE FOLLY OF IMPEACHMENT INQUIRY
Impeachment Flight 000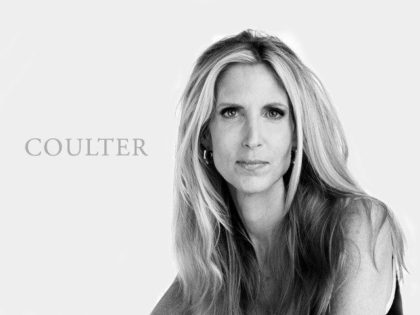 https://warroom.org/2019/11/16/episode-32-holmes-statement-contradicts-taylor-sec-zinke-and-wh-counsel-jim-schultz-guests/

Anatomy of China's Influence Operation
Where Was Madame Speaker After the Hearing? Her Absence Speaks Volumes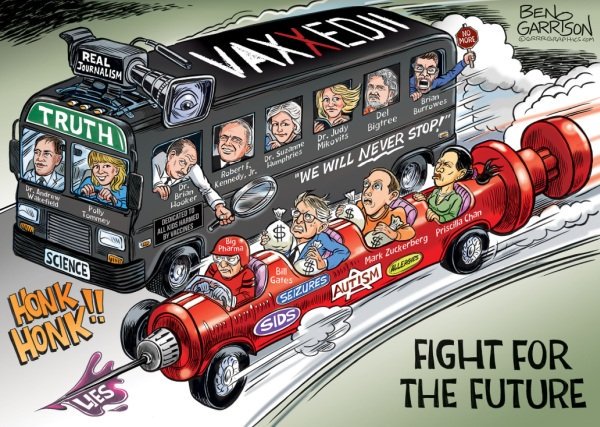 The New York Times Trashes a Combat Veteran Who Dared to Give His Account of Alexander Vindman
Posted at 5:00 pm on November 12, 2019 by Bonchie
It's amazing how quickly the rules change.
A few weeks ago, I was assured that it is absolutely off-limits to ever question a military member's motivations when they enter the political arena. Any concern about why Alexander Vindman was so dedicated to Ukraine's interests was considered a "dual loyalty smear." This was all a surprise to Michael Flynn, of course, who has been relentlessly trashed by the media despite his extensive military record.
Oddly enough, the rules suddenly changed again this week when another military member stepped forward to give his personal account of Vindman.
This, via American Greatness, who has been in contact with Lt. Col. Jim Hickman.
The New York Times on Thursday covered U.S. Army Lt. Col. Jim Hickman's explosive allegations against Democrat "star witness" Lt. Col. Alexander S. Vindman by casting aspersions on Hickman's character.Last week, Hickman divulged on Twitter that Vindman "really talked up" President Barack Obama and ridiculed America and Americans in front of Russian military officers when Hickman worked with him in Grafenwoher, Germany in 2013. Hickman said that he "verbally reprimanded" then-Major Vindman after he heard some of his derisive remarks for himself. "Do not let the uniform fool you," Hickman wrote. "He is a political activist in uniform."
Given what I've seen of Vindman's testimony, all of that is absolutely believable. And let's remember that Hickman is a decorated combat veteran. By what logic is he to not be believed but Vindman is? Especially when Vindman's behavior has shown him to be an arrogant, self-serving operator who was willing to subvert the elected accountability of the President to push his own foreign policy?
But the rules are always malleable and The New York Times decided to trash Hickman after lecturing the world just weeks earlier about questioning Vindman. Consistency isn't their thing…………..continue story



Top Immigration Director Ken Cuccinelli Says He Came Out of Supreme Court Hearing on DACA Case "Optimistic" (VIDEO)
November 12, 2019
Acting Citizenship and Immigrations Services Director Ken Cuccinelli appeared on Fox Business Tuesday evening and told host Lou Dobbs that he was optimistic on the Supreme Court's DACA case after attending the hearing.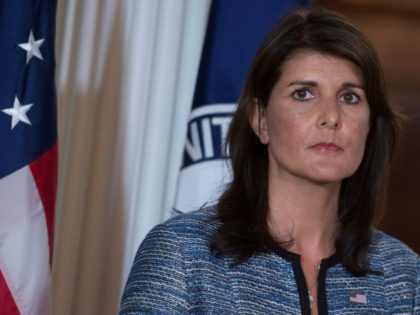 Woody Allen, Amazon End Legal Dispute Over Movie Deal
 McConnell Tells Trump What HE Must Do to Gain Support from GOP Senators in Latest Impeachment Scam –As If It's Legitimate! (VIDEO)
It looks that way.
How outrageous!
Ed Henry announced on FOX News that Mitch McConnell is giving President Trump pointers on how to gain the votes from Republican senators in the sham House impeachment process.
Mitch McConnell must think that there is some value to the Democrat arguments? Or maybe he thinks the Republican Senate can control Trump? Evidently Mitch thinks President Trump should grovel with GOP senators for their vote in something that is clearly a complete sham.
Meanwhile, the Republican Senate DOES NOTHING to assist this wildly popular Republican President.
Lindsey Graham is yet to call in any witnesses in the sham investigation that is completely partisan and based on a total fraud.
The coup attempt by Democrats will change America for ever.
It should be thrown out before it reaches the US Senate floor.
So if Trump is mean to the US Senate they're going to vote for impeachment over some outrageous farce?
They really are THE WORST.
Tucker Carlson Shines Light on Corrupt Obama-Judge Amy Berman Jackson Who Should be Disbarred and Indicted – Roger Stone Faces This Crooked Judge This Week
Judge Amy Berman Jackson, an Obama appointed corrupt liberal judge with an angry disposition towards Americans who think differently than Obama, continues to put her own distorted interpretation of US law ahead of the US Constitution. This time with Trump ally Roger Stone.

In February 2019 we reported that the judge's actions with Paul Manafort alone are ample cause for her to be removed or impeached. It looked then like she would kill Manafort before she is brought to justice!

We reported months ago and again in May 2018, that Obama appointed liberal activist Judge, Amy Berman Jackson, was assigned to the most important court case in US history, the Manafort case in the Trump-Russia fake investigation.
Sadly, Judge Jackson has a horrible far left record on the bench. In 2013 Judge Jackson rejected arguments from the Catholic Church that Obamacare's requirements that employers provide cost free coverage to contraceptive services in spite of being contrary to their religious beliefs. This was overturned by the Supreme Court.
Rep. Jordan: Facts Have Always Been There In Impeachment Probe
U.S. Postal Service To Use Nvidia's AI Tech



https://www.youtube.com/watch?v=guAN0Mdza6k&feature=em-uploademail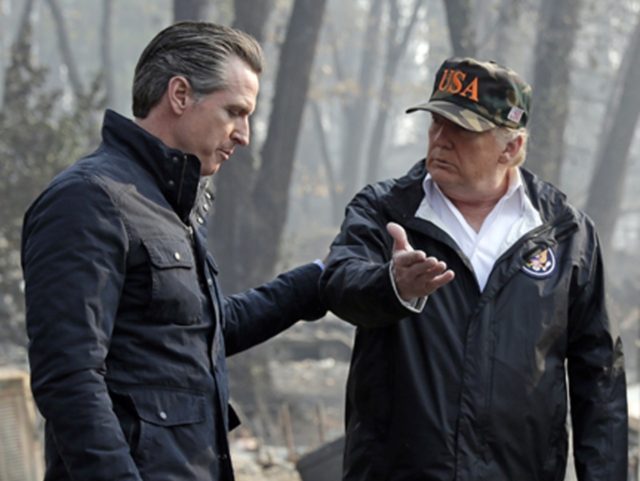 https://www.youtube.com/watch?v=6c1xfPTKeRo



https://www.youtube.com/watch?time_continue=1475&v=g3I-FojWPc8
UGE! Suspected 'Whistleblower' Ciaramella May Be CIA Spy Planted in Trump White House Identified as "Charlie" in Strzok and Page Texts!
CHARLIE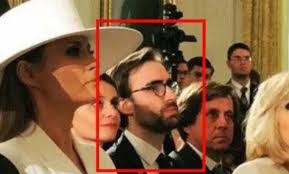 Democrats' Soviet-Style Impeachment Inquiry Focuses on Two White House Lawyers Who Helped Secure Trump's Phone Call
The Democrats' sham impeachment inquiry is focusing on two White House lawyers who have knowledge of the discussions about moving the transcript of Trump's phone call with Ukrainian President Volodymyr Zelensky to a highly secure electronic system.
This is the Dems strategy to weasel their way into the West Wing as they seek to damage President Trump's re-election efforts.
According to two 'witnesses,' two White House lawyers, John Eisenberg, the lead lawyer for the National Security Council, and Michael Ellis, a senior associate counsel to the president, took steps to 'hide' the Trump-Zelensky transcript for political reasons, reported the Associated Press.