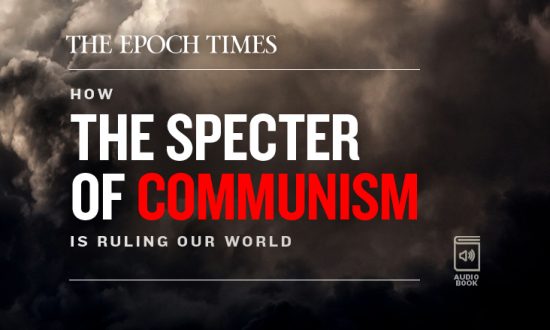 Trump Shares Details of al-Baghdadi Operation with Americans in Live, 48-Minute Press Conference
Breaking Poll: 52% Say Impeachment Is Political Stunt by Democrats – 59% Say It's a Waste of Time
Trump pollster John McLaughlin released a poll on Thursday on the latest coup attempt to remove President Trump from office.
McLaughlin posted his findings on Twitter.
This is the most honest poll we have seen on the subject.
From the poll:
52% of Americans see it as a political stunt.

The Justice Department's internal review of spying on the Trump campaign has evolved into a criminal investigation, according to anonymous sources who spoke to the Associated Press and The New York Times.
Attorney General William Barr assigned U.S. Attorney John Durham on May 13 to review the origins of the Obama administration's counterintelligence investigation of the Trump campaign.
Report: Is Deep State Attempting to Run Out the Clock on IG Report?
Sen. Chuck Grassley, R-Iowa, expressed frustration Monday following the latest delay in the release of the DOJ's inspector general's report on FISA Court abuse against the Trump campaign.
Sen. Grassley: "All of the delays and excuses why the Horowitz IG FISA report isn't public yet after several months of anticipation of its issues leads me to the suspicion it's going to be 'deep six' [sic] by the deep state," Grassley wrote on Twitter.
The IG report was pushed back to last week but was not released.
And now there is no word on whether it will be released this week after last week's delay.
Grassley suspects the Deep State may discard the findings and the public may never see the criminal activity taken by the Obama administration against the Trump campaign in 2016.
Last week former Republican lawmaker Jason Chaffetz suggested the delay was due to intra-agency squabbling over the proposed redactions. Chaffetz added that he has not seen any evidence that FBI Director Wray has been cooperative in the investigation.
Investigative reporter Paul Sperry suggests this may be an attempt by the Deep State intelligence community to run out the clock.
If President Trump is impeached before the IG report is released we may never see it.
Has Pierre Delecto Killed Mitt Romney's Political Career?
An interview with award-winning director and writer Diane Bell
Trump and Erdogan CeaseFire
https://www.youtube.com/watch?v=02EJYTS2cko&feature=em-uploademail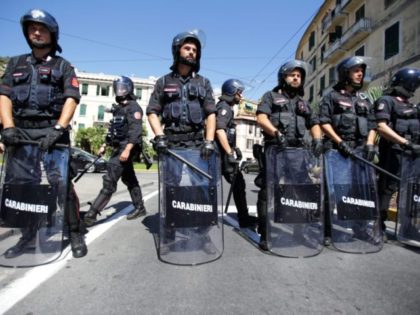 DOJ IG Report to Be Released Friday October 18 and Will Cover 'More Than Just FISA Abuse' (VIDEO)
Fox News "Sunday Morning Futures" host Maria Bartiromo told Congressman Doug Collins (R-GA) on Sunday that the DOJ IG report on FISA abuse will be released Friday October 18.
Kurds announce deal with Damascus as Turkey pushes deep into Syria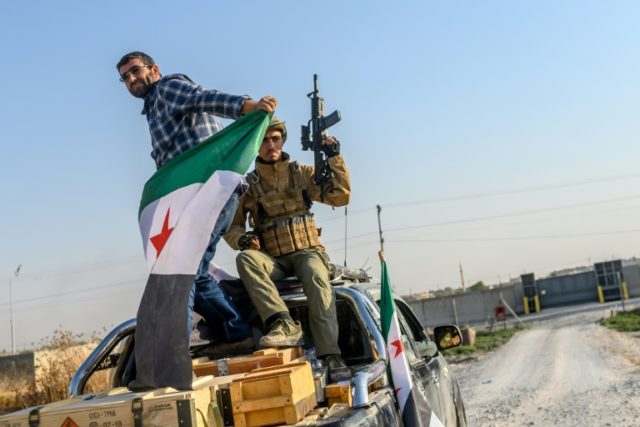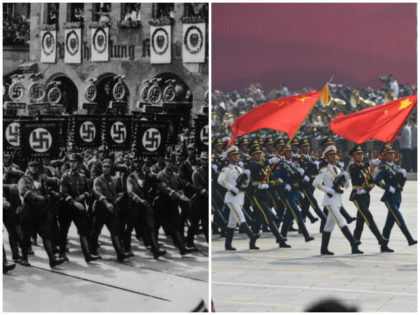 https://www.youtube.com/watch?v=3efGrrkR87Q
Typhoon Hagibis, which means "speed" in the Philippine language Tagalog, is due to make landfall on Japan's main island of Honshu late on Saturday, threatening to flood low-lying Tokyo as it coincides with high tide.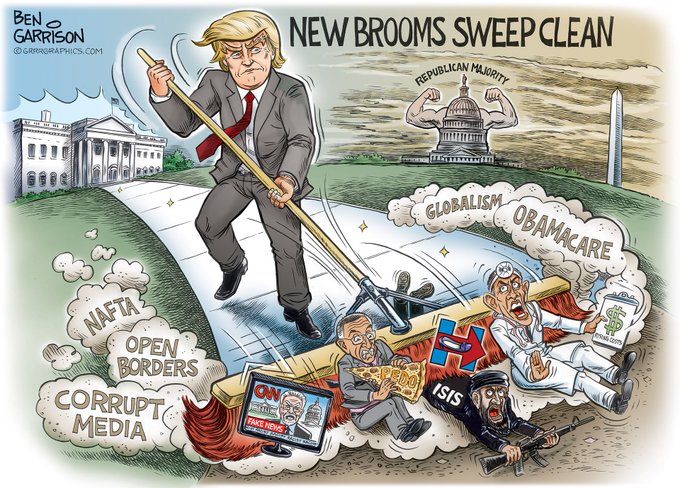 Jon Voight: Democrat Party 'Doesn't Represent America Anymore'
Rich Polk/Getty Images for Showtime
(L-R) House Intelligence Chairman Rep. Adam Schiff (D-Calif.), House Foreign Affairs Chairman Representative Eliot Engel (D-N.Y.), and House Oversight and Reform Chairman Elijah Cummings (D-Md.). (Alex Wong/Getty Images; Brendan Smialowski/AFP/Getty Images; Alex Wroblewski/Getty Images)
In the eight-page letter (pdf), Cipollone called on members of the House to cease their impeachment efforts. The letter states that the impeachment inquiry into Trump runs afoul of congressional norms and is "highly partisan and unconstitutional."
"President Trump and his administration reject your baseless, unconstitutional efforts to overturn the democratic process. Your unprecedented actions have left the president with no choice," Cipollone wrote. "In order to fulfill his duties to the American people, the Constitution, the Executive Branch, and all future occupants of the Office of the Presidency, President Trump and his administration cannot participate in your partisan and unconstitutional inquiry under these circumstances."
The White House document later said, in part: "The president has a country to lead. The American people elected him to do this job, and he remains focused on fulfilling his promises to the American people."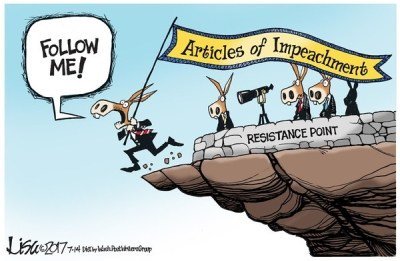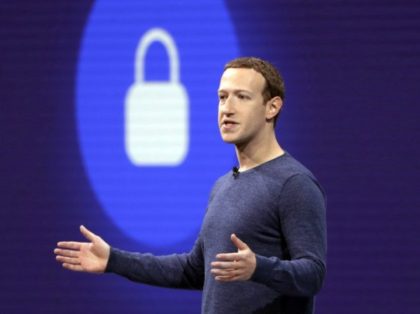 Greg Gutfeld of FOX News recently went off over the Ukraine story.
He suggested that the only reason it's an issue is because the media is talking about it non-stop and creating a controversy by repeatedly pushing it.
In the end, it becomes self-perpetuating
From FOX News:
Greg Gutfeld says voters angry at media for Trump-Biden coverage, supporting the 'orange devil' to spite them

Greg Gutfeld blasted some members of the media Tuesday for "shaping public opinion" of the Trump-Ukraine story, saying it doesn't warrant the hyperventilating coverage it has received.

"I mean, we are being sold a bill of goods. Remember the good old days when scandals were scandalous? I mean Watergate, Iran-Contra, Monica-gate. This is scandal impersonation," Gutfeld said on "The Five." "I'm insulted that I'm wasting my time listening to this crap."…

"It's like… when you were a kid, you woke up in the middle of the night [and] you thought there was a monster in your room, but it was just clothes on a chair," Gutfeld added. "This is clothes on a chair."

As Democrats ramp up their push for impeachment, the Trump 2020 campaign's fundraising arm said Tuesday that it has raised more than $308 million in 2019 and has more than $156 million in the bank.

Gutfeld believes the Trump campaign has been able to benefit from the formal impeachment inquiry because they are angry about hearing about the scandals from the media and Democrats.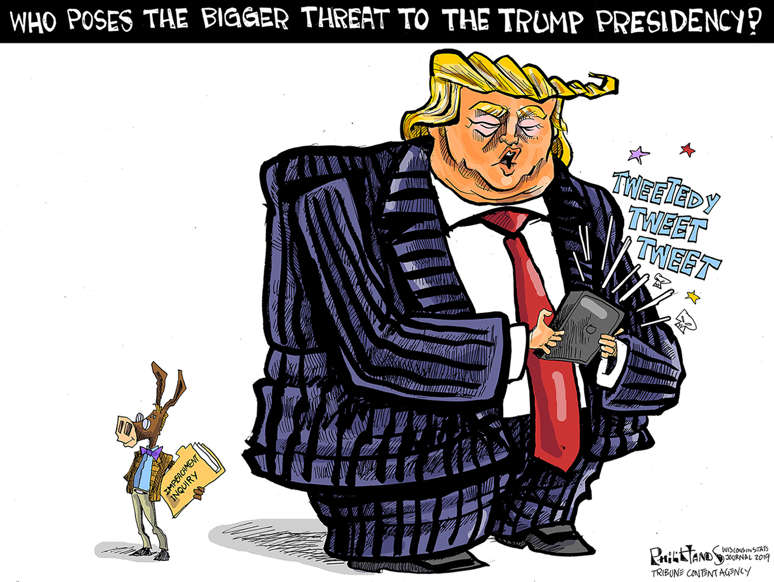 https://www.youtube.com/watch?v=df1A_tZEh4w&feature=youtu.be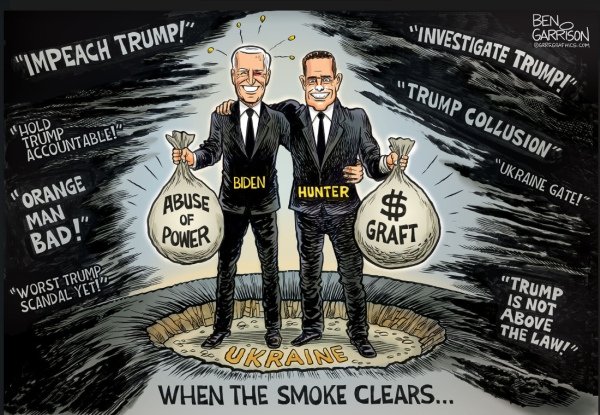 President Trump Blasts Deep State Whistleblower Who Filed Complaint Over Phone Call to Foreign Leader
President Trump on Thursday blasted the latest hit coming from the Deep State — a whistleblower who filed a complaint over his phone call to a foreign leader.
"Another Fake News story out there – It never ends! Virtually anytime I speak on the phone to a foreign leader, I understand that there may be many people listening from various U.S. agencies, not to mention those from the other country itself. No problem! Knowing all of this, is anybody dumb enough to believe that I would say something inappropriate with a foreign leader while on such a potentially "heavily populated" call. I would only do what is right anyway, and only do good for the USA!" Trump said in a pair of tweets.
President Donald Trump said on Sept. 18 that he will name Robert C. O'Brien as the new national security adviser to replace John Bolton, who abruptly resigned earlier this month.
"I am pleased to announce that I will name Robert C. O'Brien, currently serving as the very successful Special Presidential Envoy for Hostage Affairs at the State Department, as our new National Security Advisor," Trump said in a Twitter post. "I have worked long & hard with Robert. He will do a great job!"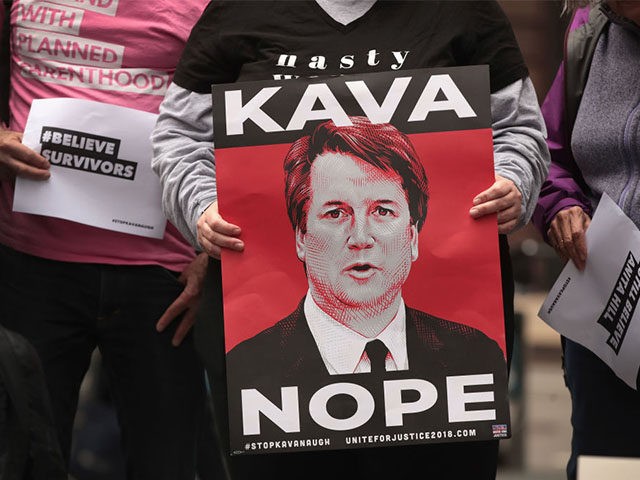 WAYNE ALLYN ROOT:
TRUMP IS FUNDAMENTALLY CHANGING AMERICA
By Wayne Allyn Root
What a run President Trump is on. My last column outlined the many great achievements by Trump in the areas of economy, jobs, prosperity, poverty and border security. Trump is on the greatest winning streak of his presidency.
What I didn't imagine when I finished writing my column, was that Trump was only getting started. The great news got even greater, later in the week.
First, the U.S. Supreme Court gave President Trump perhaps his biggest victory yet, by allowing Trump's asylum restrictions to take effect. Trump just changed the entire dynamics of illegal immigration and border security. The days of yelling "Asylum" and being instantly let into America are over. Now illegal aliens must wait in Mexico, and if they lose their court hearing, they will never step foot in the USA.
Coupled with the July Supreme Court ruling backing Trump's bold move to declare a National Security Emergency and divert billions of dollars in Pentagon funding to building of the wall, Trump is finally making good on his promise to secure our Southern Border.
The Trump administration just announced those funds will be used to build 450 to 500 miles of wall along the Mexican border by the end of 2020. I am honored to have played a key role in securing America's border.
Next came the news that Trump's deployment of 5,500 military troops on our Southern border is being extended another year. More border security.
It has taken 2 ½ years, but Trump is making good on his pledge to secure the border, build the wall and keep illegal aliens out of our country. It's been a brutal battle. Democrats have obstructed Trump every step of the way. Victory was achieved inch by inch. But it's clear now, Trump is winning the war.
I wrote the national business bestselling book, "The Power of Relentless." I believe the single most important trait to success is being relentless. Keep fighting, keep attacking, never give up. This is Trump's greatest trait. He may be the most relentless human being in world history. You can stall Trump, but you can't stop him.
But there was more great news to come.
The US Senate this week confirmed Trump's 150th federal judge. Trump has confirmed more federal judges than Obama ever dreamed of. Trump makes Obama look like a slacker.
Just as with his immigration policy, Trump is dramatically re-making the federal court system in favor of conservative judges.
Then there's the news out of Iran on Friday. Because of Trump's withdrawal from the Iran nuclear deal, Iran's economy, government and pension funds are on the verge of total collapse.
This news was announced on Friday by the National Security Council. Iran can no longer fund terrorism around the world. They can no longer afford to wage war with Israel. They can't even afford the materials to build nuclear bombs and threaten the world. Trump has turned Iran into a "paper Tiger."
I have no doubt Trump is now headed for an electoral landslide re-election.
I want you to dream with me for a moment. Just imagine what Trump will achieve if he has almost six more years to relentlessly stamp America with his conservative, pro business, America First agenda.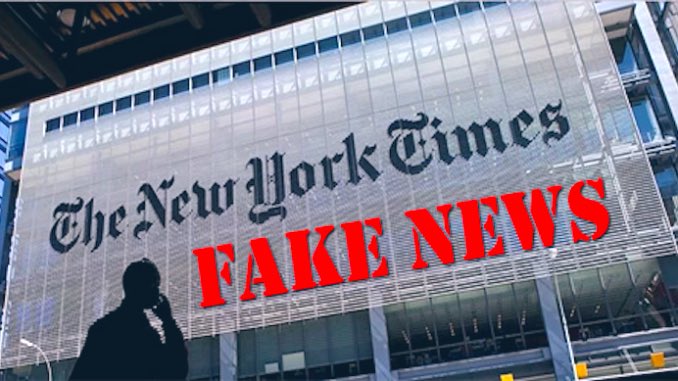 Shades of Goldfinger?
They'll wise up soon enough, though, especially if Trump chooses to confront Iran. Until now, the mullahs have confined their attacks to oil tankers bearing the flags of countries unlikely to retaliate. By launching drones (or possibly cruise missiles) on a Saudi facility, they have declared war on a key U.S. ally. Trump has responded by approving the use of America's emergency oil reserves to dampen any price spike, but it is unclear how he will deal with Iran itself. So far, the President has been all words when handling North Korea, China and Cuba/Venezuela. But none of them has pressed him nearly as aggressively or persistently as Iran. It is one thing for Kim Jong-un to shoot missiles into the air or even over Seoul, but quite another for Khamenei to actually bomb one of the world's most important oil facilities.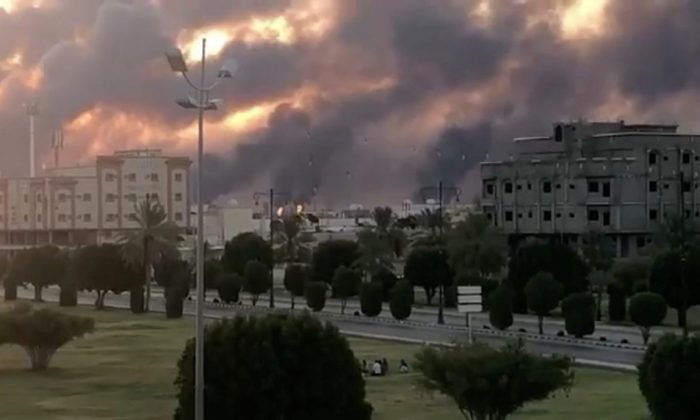 Some are comparing this to Pearl Harbor, but that was a sneak attack. In this case, Iran's destructiveness follows an entirely predictable pattern of increasingly menacing actions. One shudders to think of what it will mean if Trump, facing the first serious challenge of his presidency, rises to the occasion. As much could be said if he doesn't. If all-out war results, it wouldn't be the first time this happened when neither side wanted it. It's also possible Iran has taken its inspiration from Auric Goldfinger, the James Bond character who nuked Ft. Knox in order to increase the value of his own bullion.  If so, and assuming the mullahs press no further, the strategy could succeed by drastically repricing oil. In the meantime, the mullahs are denying that they had anything to do with the attack —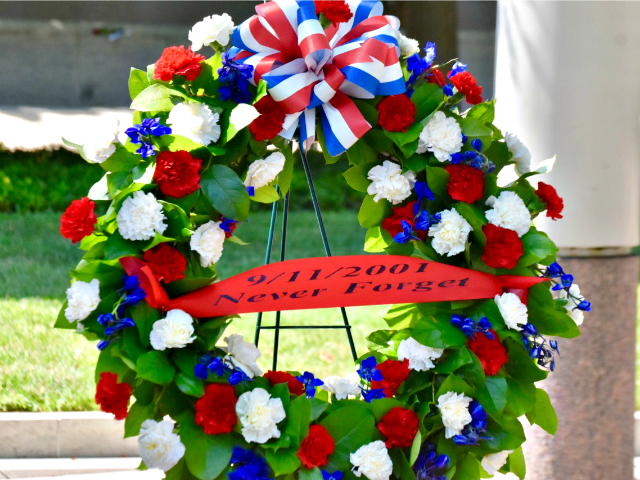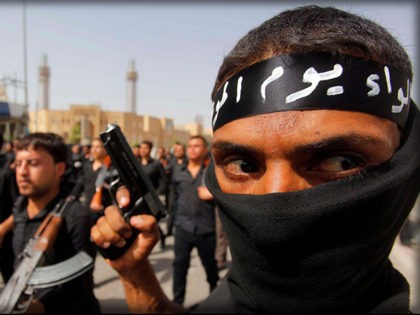 ALL OF US ARE IN DANGER
Lara Logan: Why the Fake News lies about Trump. Sebastian Gorka on AMERICA First