The launch of a criminal probe allows U.S. Attorney John Durham, the prosecutor tapped by Attorney General William Barr to lead the review, to subpoena witnesses for testimony and documents. The move also authorizes Durham to impanel a grand jury and file charges.
"If true, this shows Bill Barr is doing EXACTLY his job: following the facts Those who damaged America and broke the law to spread this hoax are about to face accountability," Rep. Mark Meadows (R-NC) tweeted in response to the Times' report.



US Attorney John Durham reportedly 'very interested' in interviewing former CIA Director John Brennan and former DNI James Clapper
Daily Reminder: Lindsey Graham Could Call in Former US Ambassador Kurt Volker to Testify and Blow Up Dem Impeachment Narrative – But He Refuses to Act… Why? (VIDEO)
October 22, 2019
On May 1, 2019 Lindsey Graham, the Chairman of the Senate Judiciary Committee, promised investigations on how the Mueller probe started.
Senator Graham made the the comments during testimony by US Attorney General Bill Barr in front of the US Senate.
But Lindsey Graham lied.
Lindsey Graham is a fraud.
Lindsey Graham has scheduled NO COMMITTEE HEARINGS on Deep State, FBI, CIA, Spygate, Hunter Biden, Joe Biden, Mueller, Stefan Halper, George Papadopoulos, Tom Fitton, Sidney Powell, Joe diGenova, John Brennan, James Comey, Chris Wray, etc.
Here is the list of the Senate Judiciary Committee hearings since Lindsey Graham made that lie back on May 1, 2019.
On Monday Senator Rand Paul joined Tucker Carlson to discuss Lindsey Graham's empty promises and multiple lies to the American public.
Lindsey promised to investigate the origins of the Russia hoax, the Ukrainian investigation and the Roger Stone raid.
These were ALL LIES.
And Tucker Carlson noted that Lindsey Graham will not call in former Ambassador Kurt Volker to the Judiciary Committee even though his testimony undermines the current Democratic Party Ukrainian narrative!
Tucker Carlson: Now his inaction extends to the Ukraine saga as well. State Department official Kurt Volker has given closed door testimony that undermines the current impeachment narrative. Two weeks ago Graham said that if Democrats didn't release a transcript of Volker's remarks he would summon Volker before the Senate to testify. We're still waiting for that to happen too.
Lindsey Graham could destroy the Democrats' entire Ukrainian narrative with one public hearing!
What is Lindsey Graham waiting for? Who is he protecting?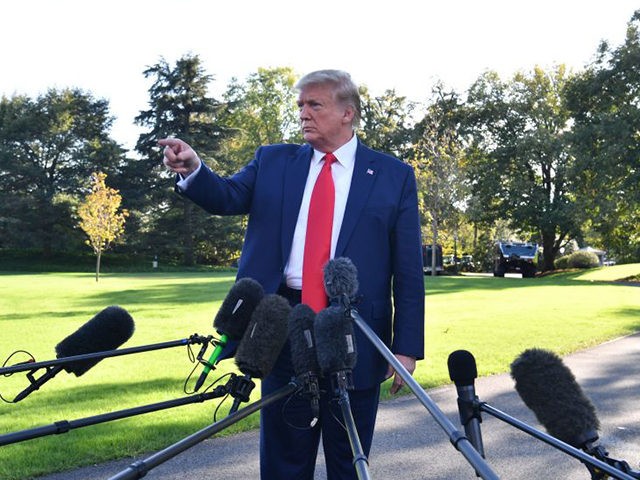 WAYNE ALLYN ROOT: Comparing Trump to 16 Years of Obama/Bush
By Wayne Allyn Root
 controversy in the news. And controversy is exciting. But for today's column, I'm going to stick to plain old-fashioned facts.
In this case, the truth hurts both parties.
I wrote about Trump's remarkable household income numbers for middle class families a couple of weeks ago. But the story has gotten even better. I recently heard from my great buddy Steve Moore, former economic advisor to President Trump. Steve was over the top with enthusiasm. He's just crunched the numbers. And the news is remarkable.
But these aren't partisan stats from Trump, or the GOP, or me. These stats are direct from the U.S. government.
These numbers not only prove what a magnificent hero Trump is to middle-class Americans, they prove that both Bush and Obama were terrible failures. Which of course embarrasses the Bush and Obama families and all their supporters. These numbers destroy both the GOP and Democrat establishments. They both failed the great American middle class.
No wonder the establishment of both parties hates Trump. He's made them all look like fools. He's left them all in the dust. No wonder they want revenge.
Here are the more detailed numbers since I wrote the column a couple of weeks ago.
First let's look at George W. Bush. From the start of Bush's presidency in January 2001 to the end in January 2009, median household income rose from $60,906 to $61,308. That means the average middle class household income was up by a measly $402 over eight long years.
By the way, taken over 96 months, that's an increase of $4.19 per month over Bush's eight years. Don't spend it all at once!
Obama was worse. Obama started in January of 2009 with a median household income of $61,308. The Obama era ended with an income of $60,973 in January of 2009. That's a final number of NEGATIVE $335 per household for eight long years.
Taken over 96 months, that's a loss of $3.49 per month over the entire Obama presidency.
This 16-year reign of Bush/Obama started with median middle-class incomes at $60,906 and ended at $60,973. Average middle-class household incomes rose $67 over 16 years.
Can you imagine your income rising by only $67 over almost two decades of your career? You don't have to imagine. It happened. Bush and Obama were dramatic failures.
Trump proves it. From January 2017 to today- a period of only 2 ½ years under President Trump- median household incomes for middle class Americans rose from $60,973 to $65,976.
That's a $5000 rise in only 30 months under Trump!
Trump famously promised to make America and middle-class Americans great again. After 16 years of misery and malaise, Trump did it. The numbers prove it. He put the failed ideas of both parties to shame.
The average household saw their incomes grow by $67 over the 16 years of Bush and Obama versus $5000 over 30 months under Trump.
I'm not an intellectual. I'm just a common sense S.O.B. (son of a butcher). So, I think I'll just say…
WOW!
No wonder both Democrats and the GOP establishment despise Trump. No wonder Democrats want impeachment in the headlines, not the Trump economic miracle.
If the economy is the topic, Trump wins going away in 2020.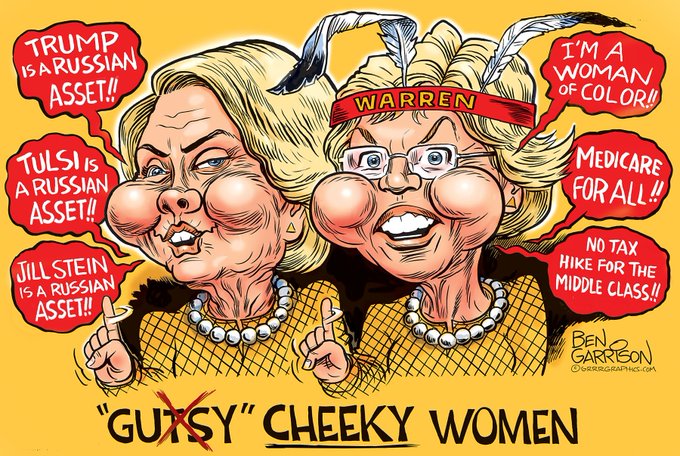 Boomerang! Dem Impeachment Witness Craps Out on Biden Crime Family – Says Joe Biden Was Warned in 2015 of Hunter's Illicit Dealings But Scoffed (VIDEO)
Democrats called in the wrong witness.
Democrats wanted to go after Trump – Instead their witness, George Kent, told the truth on the Biden Crime Family.
U.S. Attorneys Prosecute 110.5K Illegal Aliens in 2019, Highest Level in History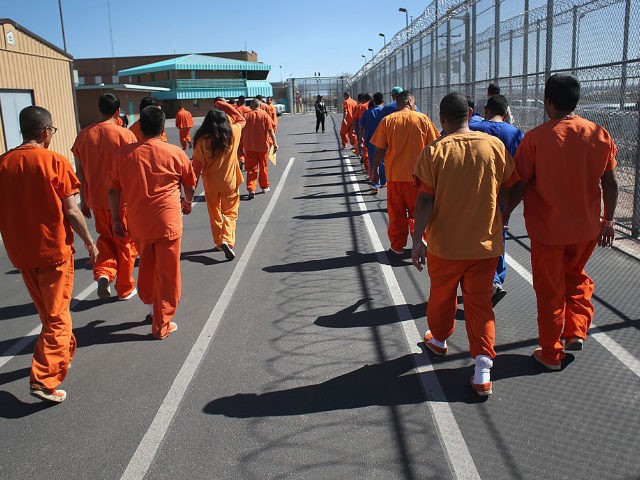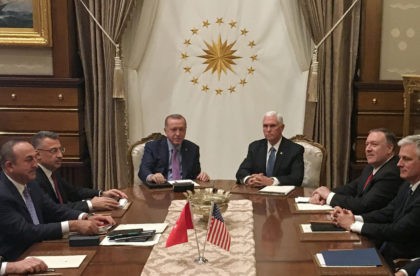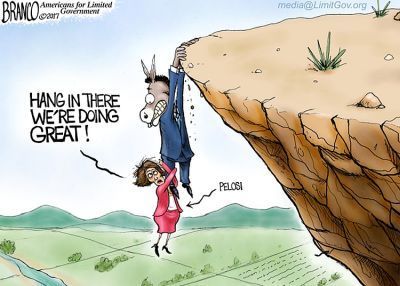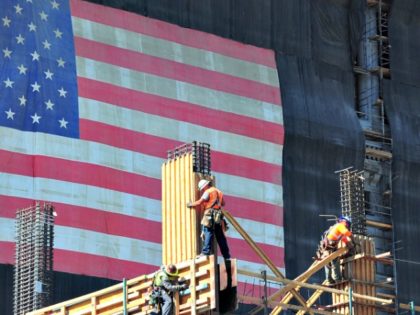 We know now since President Zelensky has defended President Trump twice already that there was nothing unusual, unethical or illegal about Trump's call with Zelensky in late July.
However, the Democrats, their deep state operatives and their liberal fake news media have succeeded in persuading a large swath of the US population that Trump committed a criminal act during the call.
***Live Updates*** Louisiana Jungle Primary: Republicans Try to Unseat Dem Governor
Breaking: TRUMP Breaks Another Stadium Record in Minnesota — 20,000 Inside and 25,000 Outside! (VIDEO)