KNOW MORE AND READ LESS
The Best In Visual Journalism
Paul Ryan Has News For The Birthers: He's Not One Of Them
Obama: Immigration Reform Inaction Was 'Biggest Failure'
'Today, Romney Lost The Election'… Comments 'Disqualify His Claim To The Presidency'… BROOKS: 'A Country-Club Fantasy'… KRISTOL: 'Arrogant And Stupid'… 'Explanation Of His Comments May Be Worse Than His Comments'
Dishonest On GM Plant Closure, Credit Rating, Medicare… Blames Obama For Debt Commission He Voted Against… 'Hypocritical'… 'Bets On Ignorance'… 'The Most Dishonest Convention Speech… Ever?'… 'Deep Dishonesty'… FULL TEXT…
Romney Pollster: We Will Not 'Be Dictated By Fact-Checkers'
In an interview, House minority leader Nancy Pelosi said that she believes Republican Jews are "being exploited," but she was sure to add, "And they're smart people."
Pelosi made the comments in response to whether Jewish voters would support President Barack Obama in the presidential election later this year.
"I think [Obama] will" win the Jewish vote, Pelosi said, when pressed on the subject. "I think that he will, because the fact is when the facts get out. You know, as many of the Republicans are using Israel as an excuse, what they really want are tax cuts for the wealthy. So Israel, that can be one reason they put forth."
The interviewer then added, "That's why some of the Republican Jewish supporters are really active." 
Pelosi responded, "Well, that's how they're being exploited. And they're smart people. They follow these issues. But they have to know the facts. And the fact is that President Obama has been the strongest person in terms of sanctions on Iran, which is important to Israel. He's been the strongest person on whether it's Iron Dome, David's Sling, any of these weapons systems and initiatives that relate to Israel. He has been there over and over again."
Obama's data advantage
U.S. Military Deaths Reach 1,828… NATO Accused Of Exaggerating Successes… Reconstruction Rife With Corruption… Fineman: 'What Exactly Have We Accomplished There?'… Arianna: Campaign 2012's Biggest Disconnect
RICK PERRY IS DONE RUNNING FOR PRESIDENT
Reuters
ROMNEY SWAGGER: 'Very, Very Relaxed'… Intrade: 79% Chance Of Winning Nomination…
Michele Bachmann's Iowa Chairman Kent Sorenson Abandons Her For Ron Paul
November 2, 2011
Over the past six months, someone—or a group of someones—has spent hundreds of thousands of dollars to fund an effort to change the rules of the 2012 presidential election to make it very difficult for President Barack Obama to win re-election. But the shadowy lobbying group mounting this campaign hasn't disclosed its donors—and under current law, it doesn't have to.
In two states, Pennsylvania and Wisconsin, GOP legislators have introduced bills that would change how electoral votes—a candidate needs 270 of the 538 to win the presidency—are awarded in a presidential election. Under the current system, the winner of the statewide popular vote receives all of the electoral votes from that state.
Texas Gov Retests Theory On How To Stop Sinking Ship
Dire Words Directed At Bachmann.. Cain Learns The Hard Way
Did Santorum Cross The Line?.. Candidate Risks Killing 'Colbert Bump'
The Untransformational President
DEAL REACHED TO AVERT DEFAULT, BUT AT WHOSE EXPENSE?
Unemployed Among Those To Feel Pain.. The Media Narrative In Two Minutes
Despite 'Satan Fries' Pelosi Backs Plan.. Biden: Tea Partiers 'Have Acted Like Terrorists'
Dem Rep: Biden Said Obama Was Prepared To Invoke The 14th.. LIVE UPDATES
Home Updates every 10 minute(s)

http://www.huffingtonpost.com/2011/07/13/wall-streets-warns-congress-debt_n_897472.html
John Boehner Rejects Obama's Grand Bargain On Debt Ceiling
How can the president rev up and mobilize his demoralized liberal base?
Michelle Obama and family go on African safari
Michelle Obama and her family ride their safari vehicle in Madikwe Game Reserve in South Africa (Charles Dharapak, Associated Press / June 25, 2011)
MADIKWE GAME RESERVE, South Africa—
It was an African safari Saturday for Michelle Obama and her family.
The first lady, joined by daughters Malia, 12, and Sasha, 10, along with her mother, Marian Robinson, and a niece and nephew, climbed into an open-air Toyota Land Cruiser in search of lions, giraffes, elephants and other animals on the sprawling Madikwe Game Reserve in South Africa.
"Let's go see some stuff," Mrs. Obama said before she and her family returned to the vehicle after listening to a park guide's explanation about the mountains off in the distance. "Let's go."
They had seen at least one elephant by early afternoon.
The group, including Mrs. Obama's niece and nephew, Leslie and Avery Robinson, age 15 and 19, were spending the night at a lodge on the reserve.
Mrs. Obama has been in Africa all week, promoting youth leadership, education, and health and wellness in South Africa and Botswana. She returns home to Washington on Monday.
President Obama struggles with economic message
The biggest challenge for Obama might be this: There's a very good chance he'll never be able to state with certainty that the economy has truly recovered before voters go to the polls in 2012. If he can't declare victory — only patchwork progress — that's a lot less inspiring rallying cry in an election almost sure to turn on pocketbook issues.
He also has to navigate the stubborn gulf between the data and voter perceptions. The facts show the economy has added jobs for 15 straight months — not a bad streak. But compared with high gas prices, record-low housing values and the occasional uptick in the unemployment rate, it's no wonder voters tell pollsters they're sour on the economy — with four in five saying in a recent AP-GfK Poll that the economy is in poor shape.
Democratic officials argue that as long as the economy is troubled, the president's message will be viewed through the same prism — and no amount of poll-tested phrases will change that reality. So Obama is sticking by his layered approach: Remind voters that he inherited a crisis and took some unpopular steps to stop the free-fall, argue that the recovery is under way but acknowledge the job isn't done and detail a vision for the future.
Something Different This Way Comes
In nearly every story that's written about now presidential candidate Jon Huntsman, in seemingly every blog post or press mention or cable TV segment, the GOP presidential candidate is described as a "moderate." He worked for Obama as his ambassador to China. He supports civil unions for gay couples, if not gay marriage. He apparently believes in climate change because "90 percent of scientists say climate change is occurring."
But look a little deeper, and it's clear Huntsman is a true conservative in many of the most important ways to GOP voters. As governor of Utah, he was staunchly pro-life. The father of seven supports Paul Ryan's plan to privatize Medicare. And Huntsman, who has also been an executive in his family's successful chemicals company, signed the largest tax cut in Utah's history in 2007 while he was governor.
Sure, his conservative views may be less extreme than some of the candidates who now make up his opponents in the Republican primary race. But the "moderate" label is more likely the result of a calculated effort on the part of further right-wing opponents and concerned Democrats to help sabotage his primary chances.
Or perhaps, it's a matter of style winning out over substance. As the National Review Institute's Daniel Allott wisely pointed out over at Politico, Republican voters shouldn't "confuse Huntsman's moderate disposition with moderate policy positions." His temperament may be even-keeled, but his political views aren't necessarily. In Huntsman's announcement speech on June 21, he made a point to say he respects his Republican opponents and the president, promising a campaign that would stand out for its civility: "I don't think you need to run down anyone's reputation to run for president." His voice has been called "sotto voce;" his cool-and-cerebral manner has been said to be on par with Obama's.
Amid a primary race that's likely to have GOP voters seeking plenty of red meat and a crowd that's already shown plenty of appetite for bashing the president, Huntsman's "moderate tone," as it's been called, is likely to set him apart. Whether that will help him or hurt him is hard to tell. If he can simply appear measured, collected and civil, he may be able to position himself as the GOP candidate who has the best general election chances against an incumbent president. But if his steady style makes him appear too dispassionate, or too soft on conservative priorities, he's unlikely to get the votes he needs to make it to November 2012.
For many leaders, style has a way of overshadowing substance. Someone who's brash, confrontational and bold gets seen as having strategies that are equally so. A leader who's quiet, reserved and introspective can be seen as too timid to take an organization where it needs to go, even if his or her policies are working well.
Huntsman's challenge will be to find a way to maintain his laudable effort to run a civil, respectful campaign without sending the wrong message to his party's most conservative voters. If he's able to do that and win the nomination—though currently a long shot—his cerebral, moderate style might very well win over plenty of general election voters to the substance of his campaign, too.
STEALTH CHALLENGER TO OBAMA
President Obama's former ambassador to China declared Tuesday he'll announce his candidacy against his old boss "a week from today." The Daily Beast's McKay Coppins reports from the event.
Jon Huntsman, Jr. told a VIP crowd of journalists, diplomats, and CEOs Tuesday afternoon that he plans to announce his presidential candidacy in one week, joking that "since we're in selected company and there aren't many people listening in" he could safely declare his intentions.
Americans from Washington to California were marking Memorial Day with parades, barbecues and somber moments of reflection in an annual holiday infused with fresh meaning by the approaching 10-year anniversary of the Sept. 11 terrorist attacks.
CAN HUNTSMAN TOPPLE OBAMA ?  STAY INFORMED MOBILE
Jon Huntsman tours N.H., press in tow
OBAMA KING OF THE MOUNTAIN TODAY
The killing of Osama bin Laden—and Obama's decision to strike quickly to get him—erases the enduring stereotype of Democrats as weak politicians who won't use force.
The killing of Osama bin Laden has greater potential to change the Democratic Party's reputation on national security than any single event since Vietnam. It almost perfectly rewrites the narrative of Democratic weakness that Republicans have labored decades to build.
First, the view that Democrats won't use force. This was never true. Bill Clinton, after all, sent troops to Haiti, and bombed Bosnia and Kosovo. But barely anyone remembers those missions and because their rationale was humanitarian, they made the Democrats seem like armed social workers. The bin Laden operation, by contrast, was pure testosterone. Once U.S. intelligence tracked bin Laden to his compound, Obama chose the most aggressive option—a commando attack—rather than missile strikes, even though it risked U.S. deaths or hostages. In the mountains of Tora Bora, it's worth remembering, George W. Bush made the opposite choice: deploying Afghan rather than American forces because he feared American casualties. And bin Laden got away.
Second, the view that Democrats pray at the altar of international institutions and international law. Nonsense. Democrats are surely more multilateral than Republicans, but Clinton's Kosovo war lacked United Nations approval and when U.N. Secretary-General Boutros Boutros-Ghali didn't comply with American dictates, the Clinton administration unceremoniously dumped him. Obama has dramatically increased drone attacks, in Afpak and beyond, which shred international law. And this attack was so unilateral that we didn't even consult with the "ally" on whose territory we carried it out. When Obama said he would strike in Pakistan without its permission during the campaign, few believed him; it didn't play to type. Now it's more likely they will.
MISSION IMPOSSIBLE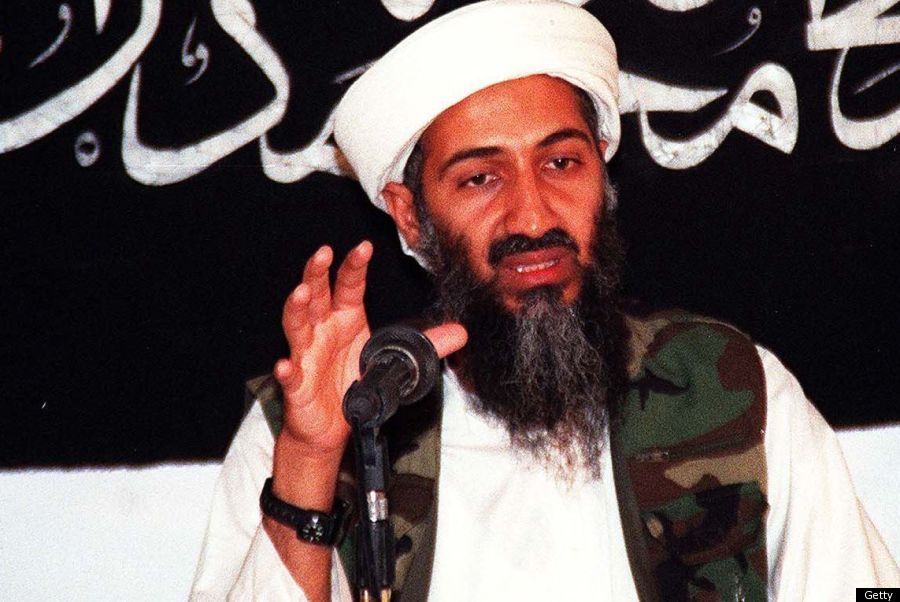 Obama: 'The U.S. Has Conducted An Operation That Killed Osama Bin Laden'..
Killing Or Capture Was CIA 'Top Priority'.. 'Justice Has Been Done'






President Barack Obama and Senate Minority Leader Mitch McConnell – taking a break from discussing the nation's long term deficits – issued dueling statements on U.S. energy policy over the past several days, referring to changes in rules that could affect oil production, tax subsidies and research into alternative energy.




Obama Town Hall Facebook
President Barack Obama, Mark Zuckerberg, Facebook COO Sheryl Sandberg, House Leader Nancy Pelosi, myself and a crew of over 700 Facebook employees, press and guests of The White House have gathered at Facebook HQ today, in a Town Hall Meeting organized by The White House. The Livestream of the event will be available above and on Facebook Live at 1:45pm.
Over 41,406 users have pledged to attend the event via its Facebook page (through Livestream) where the three world leaders will take the stage to answer vetted questions about innovation and the economy, submitted via the Facebook Event Wall. The President will also be outlining the new Startup America commitments on a panel after the talk, to be followed by a panel focused on Women in Technology.
Obama is the first President in office to speak at a Facebook Live event, with former President George W. Bush spoke with Zuckerberg in December 2010. Also: I'm hearing that the White House Press Corps watched 'The Social Network' on the flight in. But that just might be a rumor.
Barack and Michele Pay Tax Bills


Barack Obama kicks off 2012 campaign in Chicago
Obama makes quiet entrance into 2012 race
President Obama's launch of his reelection campaign marked a sober entrance into a 2012 contest in which he will confront a more challenging electoral landscape than in his path-breaking 2008 victory.
Obama filed reelection papers Monday, slightly earlier in the year than the last two presidents did, an indication of both an aggressive approach and the magnitude of the task ahead. His campaign aides face the time-consuming job of reorganizing and reenergizing Obama's national grass-roots operation and filling a campaign bank account that could top $1 billion.
In an email to supporters, Obama said laying the groundwork for 2012 "must start today" — even as he maintained that he was staying "focused on the job you elected me to do."




Obama unveils plan to cut deficit by $4 trillion
'We will all need to make sacrifices,' President Obama says in detailing his 2012 budget package, which includes tax reform, cuts in domestic and defense spending, entitlement savings and a promise to preserve Medicare and Medicaid.
President Obama talks about the budget, April 2011, at the White House in Washington. (AP)
A visibly frustrated President Obama said Tuesday that Democrats have agreed on how much to cut from the budget and that he won't accept another temporary spending bill that House Republicans are rallying behind to prevent a government shutdown this weekend.
"We've already done that twice," Obama said in a surprise appearance at the White House briefing room. "That is not a way to run a government. "I can't have our agencies making plans based on two-week budgets."
Obama said both sides are closer than ever to a deal and that politics shouldn't stand in the way of preventing a shutdown that would harm the economic recovery.
"There is no reason why we should not get an agreement," Obama said. "At a time when the economy is just beginning to grow, the last thing we need is a disruption that's caused by a government shutdown."
Obama Signed Secret Libya Order Authorizing Support For Rebels
OBAMA DRAWS PRAISES FROM THE WORLD STATESMAN