Plan To Discharge Fukushima Water Into Pacific Gets OK From Regulators
Fukushima will likely go down in history as one of the biggest cover-up of the 21st Century. Governments and corporations are not leveling with citizens about the risks and dangers; similarly, truth itself, as an ethical standard, is at risk of going to shambles as the glue that holds together the trust and belief in society's institutions. Ultimately, this is an example of how societies fail.
…………………UPDATED……..It's been six years since the triple 100% nuke meltdowns occurred at Fukushima Daiichi d/d March 11th, 2011, nowadays referred to as "311". Over time, it's easy for the world at large to lose track of the serious implications of the world's largest-ever industrial disaster; out of sight out of mind works that way.
International Atomic Energy Agency has admitted that one-third of the world's oceans may be contaminated by Fukushima radiation. The Fukushima nuclear meltdown in 2011 was touted as one of the worst disasters in the history of mankind. Caused by a tsunami, the leak from the Fukushima Daiichi Nuclear Power Plant caused massive loss of life. READ MORE: http://www.disclose.tv/news/shocking_iaea_report_13_of_earths_oceans_may_be_contaminated_with_fukushima_radiation/139626
THE  EVIDENCE BELOW  OF BAGS OF DEATH HAS  BEEN CENSORED BY THOSE AFRAID OF TRUTH….SCROLL AND YOU STILL GET THE ESSENCE OF IT ALL…..

       
 
Privacy policy:This site does not need one. BUT, to satisfy the slander WOT, it is: This site uses no cookies, and no private data is collected or given out. Simple when a privacy policy is not needed!
 
Dec 14 2017
9 million bags of Fukushima cleanup material confirm my Yakuza mafia report (as well as the original Fukushima report) was BANG ON.
How bad was Fukushima blown away? So bad that an entire section of Japan had to have the first three inches of top soil stripped from the ground by workers, countless numbers of which have died, and these people who have died were Japan's homeless, who were pulled from the streets by the Israeli controlled Yakuza mafia and forced to work until the radiation killed them.
Unlike the heroic pilots who died in Russia with honors after putting Chernobyl out, Japan's dead will be buried in the homeless stats.Obviously such a story would eventually have proof evident everywhere, despite efforts to contain it. Well, to blow the lid off and prove that countless workers really have been stripping the top three inches of soil off of a large section of Japan all you now have to do is google "black bags fukushima" and images of these cleanup bags will now be prominent. I guess they figured the topic had cooled off enough to let this level of truth out.
All the stories about seepage into the pacific are straw man reports that are out there to hide the bigger reality – millions of times as much radiation is getting into the Pacific via rainwater runoff from all over Eastern Japan, where reactor 3 is now laid out like pepper.
The original Yakuza mafia Fukushima cleanup report now follows:
SHUT UP OR DIE!
50,000 workers doing Fukushima cleanup DOCUMENTED, with over 800 dead from radiation poisoning DOCUMENTED
Fukushima cleanup workers given death threats by mafia
BOMBSHELL! ISRAELI MAFIA RUNNING FUKUSHIMA CLEANUP
NEW BOMBSHELL: JAPAN LIMITING ISRAELI VISAS TO KEEP ISRAELI MAFIA OUT . . . . Israeli travelers now using fake passports from other countries to enter Japan.
"I submitted a visa application to the Israeli consulate in Tokyo, but was informed that a visitor's visa is usually not granted because the Israeli mafia is growing rapidly in Japan"
I know the above headline sounds too incredible to be true, but it is definitely true. Organized crime is usually tied to intelligence agencies at the top, and it is the Israeli Mossad, the same group that fronted Magna BSP, that is now handling Fukushima "cleanup" via control of Japan's Yakuza mafia. The Yakuza and the Israeli mafia formed an alliance with each other in 1990. Take a look at what is here, it may sound too "out there" to be true, but it definitely is true.
All of what is spoken of on this page is now properly referenced.
UPDATE: CONFIRMED BY REUTERS – over 50,000 people now doing cleanup of radioactive debris from reactor 3. FINALLY the real numbers. Unconfirmed blogs say medical professionals have recorded over 800 radiation deaths of cleanup workers and have been told to keep their mouths shut under heavy threat in the name of "national security". THAT MAKES SENSE.
Updated Dec 14 2015For now, there are an officially claimed 5,000 workers doing fukushima cleanup, at least that is the number the ziopress is willing to admit to. I guess they think that is a believable number that people can cope with. But there is a huge problem with this number. And that is –
Over 700 different registered companies and at least 50 unregistered companies are involved in cleanup of radioactive debris left in the wake of the reactor 3 explosion. Virtually ALL of these companies are Yakuza mafia run. And if over 700 of these companies add up to 5,000 people, it means that only seven people per company are working fukushima cleanup. That is not a believable number. It is my guess that the real number is between 50,000 and 100,000 people are working on Fukushima cleanup, numbers so high that they would result in hard questions being asked by the greater nuclear community and that is why the real numbers are being kept silent.
The official story right from the beginning is that the explosions were hydrogen gas explosions which would be harmless and incapable of spreading a lot of radioactive material. That is the only thing that can match a realistic scenario for boiling water reactors. You cannot, with such a reactor, get expulsion of hard material up into the atmosphere. Due to the inherent nature of the system, the only disaster scenario that can happen is melt downs and not explosions and expulsions of reactor cores. And since having huge amounts of radioactive debris spread over miles cannot in any non warfare, HARDWARE ONLY related situation happen, it is the job of the scamming ziopress and fake alternative press to hide the reality that this indeed happened, a reality which resulted in the need for an epic cleanup effort.
Reactor 3 never melted down before the explosion. It was destroyed by a nuclear weapon while still fully functional. This is the only thing that matches the scenario for what actually happened.
What proves this to be the case? It is the large amount of dust from the reactor core, dust which is now being cleaned up by thousands of admitted to, and probably upwards of a hundred thousand people. Reactor fuel pellets in a boiling water reactor are composed of uranium oxide dust which has a zircon cladding around the dust to keep it in pellet form. If the reactors had melted down before the explosions, there would have been no dust, the fuel would instead have been in the form of a liquid that would not have spread so readily and floated on the wind.Furthermore, it took an extreme kinetic event to pulverize the fuel pellets and send the uranium oxide dust inside them skyward. To do this, first the explosion had to penetrate a final thick concrete shield immediately surrounding the reactor that is inside the inner containment. It then had to completely blow away the reactor pressure vessel, which is several inches of solid steel thick. After that, it then had to blow apart the core, to get to the fuel pellets, and THEN have enough energy left in the shock wave to pulverize the fuel pellets and send them skyward in the form of dust. There is no conventional weapon on earth that could do that, only a nuclear weapon could, and the proof that this event did indeed happen via a beyond conventional explosion is the fact that much of Japan is now completely covered in this dust. Neither the hardware of the reactor itself or conventional weaponry could create such a scenario.
And the bigger point is that if the reactors had only melted down, there would be no cleanup needed outside of the power facility. Yet melt downs are the only scenario the laws of physics support with the given materials and hardware absent a nuclear weapon blast, so melt downs are what scam sites like ENE news and others are pushing with regard to the dead starfish. And melt downs and open air gas explosions would never have destroyed or breached the inner containments, only explosives would, so why are these containments now leaking?
The key to keeping the lid on all of this now is silence from the workers
And that is precisely why they are being given death threats for speaking up about what is really going on with all of this. Obviously after the explosions, whatever was left of the reactors melted completely down. But at the time of the explosions there could not possibly have been melted reactor cores, the hard material now being cleaned up over 20 km away could not have come from that scenario.
Make sure you scroll FAR down this page to the links that prove the Israelis are in full control of Yakuza, this particular report is huge
And HOW IN THE HELL DID THE ISRAELI CONTROLLED YAKUZA MAFIA GET THIS JOB? I will tell you how – If you want to cover up a crime scene, have criminal organizations in charge of the cover up. People are dying left and right out at Fukushima because there is so much nuclear material laying around in the open compliments of reactor 3's core ejection. Since we have a scenario that could not have happened absent an act of war, criminals have to handle it if it is to remain a suitable secret. If anyone speaks up, BOOM, they are dead. If anyone steps out of line, a bullet to the head. And Tepco could not possibly get away with this, they are not the ones in charge of it. All this criminal activity is taking place under the radar, via mafia controlled subcontractors with Jewish overlords at the top.
Japan is absolutely screwed
The contamination ended up being exactly what I said it would be from the beginning. But I was wrong about something – and that is that rather than abandon land, the Japanese are actually going to clean it up. This will involve the removal of all vegetation from thousands of square kilometers of land, and the top five centimeters of soil from all of that land. The cleanup does not only involve the exclusion zone, it extends all of the way through Sendai.
And the big question is, WHY is this only coming to light NOW? I will tell you exactly why. It took this long for the public to mostly forget that officially, the fukushima disaster was only a little steam and a little loose gas. And Tepco could not and did not front a lie like that, the lie HAD TO come straight from the ziopress. Tepco initially stated that the radiation released was, in their own words "immeasurable" but the ziopress and nuclear blackmail silenced them within two days of them saying it. Now, over two years later, the public concience is sleeping on the topic and it is FINALLY safe for the ziopress to tell pieces of the truth, first starting with obscure news outlets such as AlJazeera because with an event that far back in the past people won't care about the details and Tepco has been successfully blackballed.
They now have to begin telling at least pieces of the truth, because the scenario on the ground has become too obvious for the official lie to cover up. They are obviously calculating what information to release at what time to avoid having too many lights go on all at once.
The least influential people in Japan are doing the cleanup
The mafia contractors are taking the drug addicts, homeless, and other extremely disadvantaged and unsophisticated people and using them exclusively for the cleanup, especially at Fukushima proper. They are not having geniuses go in there. And there are reasons for this – this low economic class will produce the fewest complaints after being destroyed by the radiation, and this particular class of people will mostly lack the ability to question what is going on and what really happened to those reactors. It is also because These people are largely isolated and disposable, and few people, if any at all will notice if they die. The fact that death threats are being issued at all, the fact that the Mafia is involved with this at all should say it all.
In order to cover up a war crime this big, a police state style management had to happen to keep the people silent, which Japan does not have via the government. The mafia had to be brought in, and you can't tell me the Japanese government is unaware. The Japanese government would not permit the cleanup via the mafia to happen as it is happening, but they are allowing it to proceed the way it is because they are under threat, which is:
In Magna BSP's own words, with only 12 employees, IDF front company Magna BSP is handling the security for ALL of Japan's reactors. Magna has to be an IDF/Mossad front company, because 12 people could not possibly either protect or threaten that many reactors. 12 claimed employees means it can only be a mafia style protection racket that is "protecting" Japan's reactors, a "protection" racket which is run by the top criminals in the highest political places outside of Japan – and if Japan steps out of line, Stuxnet and more nukes go hot and it is BOOM to more reactors.
YOU GOT THAT RIGHT. VIA CONTROL OVER THE LOCAL YAKUZA MAFIA THE ISRAELI MAFIA IS RUNNING A MAJORITY OF THE SUBCONTRACTORS THAT ARE HIRING PEOPLE TO WORK FUKUSHIMA, AND I HAVE PROOF. I MANAGED TO DIG WELL ENOUGH AND HAVE CONFIRMED – THE HEAVILY ISRAELI MOSSAD INFLUENCED ISRAELI MAFIA IS RUNNING MOST OF THE SUBCONTRACTING FIRMS HANDLING FUKUSHIMA CLEANUP VIA CONTROL OF LOCAL JAPANESE YAKUZA MAFIA GROUPS. WITH THE ISRAELI MAFIA ALSO RUNNING THE GLOBAL SEX SLAVE TRADE, THEY ARE VERY ADEPT AT KEEPING BIG SECRETS HIDDEN. Now we know why at least one worker received death threats for speaking up about what is really going on out there.
Working in Tokyo for the Israeli Mafia
This is the account of a witness to the Israeli mafia in Japan. It is indeed there and in control of the Yakuza
Note – I lived in Japan for almost a decade. The Israelis have had a strong presence there for at least 2 decades. On the cover of the Japan Times, circa 1990, there was a small article stating that the Israeli Mafia and the Japanese Mafia had formed a pact.I knew an Iranian who sold drugs for the Japanese mob (Yakuza). He said some Iranian Jews he knew were selling jewelry in Tokyo and making $2000 a day – in actuality, they were selling hash and meth to the Japanese. Some (not all) of these Israeli street hawkers are really in the drug trade. More than a few of them get jobs in Tokyo through connections in Bangkok at Israeli run guest houses, like the ones on Khao San Road.
There are better ways to make a living.
It'said that a fool and his money are soon parted. And that' exactly why there are so many Israelis selling jewelry on the streets of Japan and theyare making it even easier. But the good news for the traveller in search of a buck is that you don't have to be Israeli to hawk fake Rolexes and silver rings to the Japanese. I did it and I am as uncircumcised as the next goy.
The boss once asked me: tom, are you Jewish?"
"no"
"well, nobody's perfect"
Yes, you will be working for the Israeli mafia and they'll suck all the work they can out of you. They're lying, corrupt sleazebags but at least you won't have to kow-tow to some nerdy Japanese boss. The Israelis have all the pitches on the streets sewn up these days so there's no choice but to work for them. At least you don't have to bring any stock yourself and they take care of all the practical stuff for you. All you've got to do is sell.
The set-up is like this: You get yourself to Japan and the Israelis will find some cheap accommodation for you. If you're hard up they might even lend you a bit of money for the first week or two. Then after a few days of hanging around the stalls of the other sellers, learning the tricks of hard sell and some basic Japanese, you'll be given a pitch of your own. You'll be driven to work every day and set up four boards of jewelery and one table for the fake watches. For every item there is a minimum price, but you get 40% of the gross so you sell them for whatever you can get away with.
And then you're on your own. For the next 10 hours you do your best to lie, flirt, bully and manipulate by any means possible anyone and everyone who passes by into buying something. "Please, sir! Come and look at my shop! Looking is free only! I make you good price! Buy something for your girlfriend!" Sound familiar? Yes, you have to become just like all those merchants and hawkers who drove you crazy all across Asia. Believe me, you'll feel more sympathy for them in the future.
You'll fleece drunken salary men returning from a night out at a blowjob bar, bimbos looking for a new Gucci accessory, and naive teenagers who want to buy their first Rolex. And if you can't agree about the price? Well, this is a society of Samurai, after all. Looking some defiant student in the eye, I'd draw back my shoulders and say:
"Are you a man?"
"Yes, of course!"
"Then let's play junken!"
Also known as scissors, paper, and stone, this ancient game is sacred and few lacked the honour to pay your asking price if they lost.
But whatever you do, don't convert the prices into dollars in your head because you'll die laughing. You can sell pieces of purple string to put around the wrist for $15. It all depends on your confidence. Once, my friend told me, our boss was hanging around his stall and he set down on the table some lighter that he'd bought at 7-11 for two dollars. Some drunken businessman came along and fell in love with the thing. He was talked into buying it for $100.
Of course, the business is not exactly legal. I was working on a busy shopping street over Christmas, and in 10 days the police closed me down 35 times. They'd march up to my stall and shout angrily in Japanese I would pretend not to understand. They'd make me sign some form in Japanese, then I'd turn off the lights and look sorry. When they were out of sight, I'd open up again. They couldn't believe I kept coming back.
"He's a real tough cookie, this one," they must have mumbled.
And if it wasn't the boys in blue wearing me down with their clipboard and forms, it was the Yakuza. They're paid off by the Israelis of course, but there's always some drunk criminal who wants to scare a gaijin ( any foreigner.) Usually it was just some young, Mafia wannabe punk out to prove himself, but once I was fooling around with some pissed old guy who came to me on a quiet night.
"I am businessman!" He told me and held up his left hand with the missing little finger. When the Yakuza fuck up, honour demands that they cut off one of their finger segments to atone. As a guitarist, it was a horrific sight. All I could say was: "Yes, sir! No, sir! How many bags full, sir?"
On a good day, selling silver in Tokyo was like stealing food from a paraplegic, and I couldn't believe how a nation of such hopeless suckers ever got so rich in the first place. On the bad days, though, when rain came with the cold and random street aggravation, I hated the work as much as my own corrupted soul for sinking so low as to take such a job.
Still, I was lucky. Over three months I managed to save about US$3,000, but others I met only managed to cover their costs. This is definitely a job best suited to pretty girls and good liars
Other links proving the Israeli Mafia is running the Yakuza mafia, and therefore Fukushima cleanup
http://www.vosizneias.com/39454/2009/10/06/tokyo-police-crack-suspected-israeli-drug-trafficking-ring-in-japan/"I submitted a visa application to the Israeli consulate in Tokyo, but was informed that a visitor's visa is usually not granted because the Israeli mafia is growing rapidly in Japan" My comment: Yeah, with billions of dollars in Fuku cash they ought to be growing rapidly!
The first paragraph of this one pretty much nails it: Read the first paragraph, the Israeli mafia is obviously well entrenched in Tokyo
These are good:
http://www.youtube.com/watch?v=2FdVck03_vc
http://www.youtube.com/watch?v=tZOfDE2Y4lE
http://www.youtube.com/watch?v=MgSvyFlggJs
This one is cute! http://theuglytruth.wordpress.com/2011/03/23/rabbi-japans-disasters-due-to-prosecution-of-hasidic-drug-smugglers/
https://twitter.com/jpnKevin_T/status/305559407763267584
These collectively show that there is a very strong presense of the Israeli mafia operating in Japan, and as far back as 1990 the Israeli mafia had united with Yakuza. Given the skills of the Jews in taking over everything, simple logic would dictate that 25 years later, and current Japanese restrictions on Israeli passport visas for the sole purpose of keeping the Israeli mafia out, that Israel now owns Yakuza. If Yakuza and other mafia (Israeli) are providing a majority of the workers for Fukushima cleanup, it then follows simple logic to conclude that the orders for silence (or face death) threats given to workers have their origins in Israel, which is a nation in deep militarily strategic need of the best cover up possible.
Here is the Japanese reality about Fukushima
Radiation in Japan much higher than stated in the MSM, workers likely issued death threats by Israeli Mossad front companies
This is to once again re-state that Northern Japan is basically ruined and the hype about radioactive water leaking into the ocean is practically meaningless when put in contrast with the massive shot of radiation the Pacific got from the explosion at reactor 3.
I am not going to be like CNN and Fox, sitting around saying only a little steam got out, nor am I going to say that the Pacific is dying because of Fukushima. This is mostly because all the anomalies in the Pacific are simultaneously occurring in the Atlantic. The starfish issue is not related to Fukushima, something else is amiss. For something that is actually true about Fukushima and damn spooky, Click here, and remember, the readings of 1,000 times over normal are OUTSIDE THE DECLARED DANGER ZONE just like I said it would be. Crazy stuff indeed. Watch for ENE to parrot this.
Obviously, since the reactors used uranium with a half life of many millions of years, and Plutonium, with a half life of thousands of years, and this stuff is dispersed evenly over a large area, there will be no practical way to clean any of this up. If you bury it, erosion will eventually expose it, and how can you scrape up the surface of every mountain, valley, field, or other terrain features and dispose of the entire top layer of the earth? That cannot happen, Japan really is screwed.On the other side of the issue however is the Pacific. Ordinary people are going out with their own geiger counters and finding nothing wrong. No damning radiation stats are forthcoming from the starfish crowd. Oceanographers are calling it a massive viral outbreak involving both the Pacific and the Atlantic. And I therefore believe there is a huge effort underway by usurpers of the truth movement to get people all scared over Fukushima, never tell them Israel did it, blame Tepco and the nuclear industry, and side track the truth movement AWAY from the real issues, such as Stuxnet at home, tainted vaccines, the encroaching police state, the Obama care disaster (and NO, you CANNOT opt out so I did not link that crap) and many other issues we should all be focused on.
The big dirty at Fukushima already happened, and it happened when reactor 3 had its guts blown into the Pacific compliments of Magna BSP and the IDF. If there is a radiation problem in the pacific right now which I seriously doubt, it came from the big blast and not from a little ground water seeping in from the shoreline. It came from the big blast, which was carried by the wind into the ocean. This horrible contamination in Japan is the result of whatever dust was laying around after the big blast in the immediate vicinity of reactor 3 and then subsequently carried abroad. Had the wind currents been different and had the entire core been dispersed over land and not the ocean immediately following the blast, it would have literally cut Japan in half.
There is no doubt a lot got dumped into the Pacific, enough to make the water beneath the initial dust trail from reactor 3 240 times the safe limit within 10 miles of the coast. That has since dispersed. But that is a comparably small area, and I do not buy that it would contaminate the entire ocean. The starfish have had trouble off the coast for years now, even before Fukushima ever happened and it takes more time for the ocean currents from Japan to even hit the west coast than the current starfish die off can support, this die off started happening too soon for that. True, the water should be arriving at the coast right around now, but this starfish die off has been ongoing for two years.
Oceanographers are saying it is a virus and not Fukushima doing this. So are they all bought out by the Israeli Mossad too? Did Israel go into damage control mode and pay all of the oceanographers to shut up? Oh, I get it, TEPCO PAID THEM ALL OFF INSTEAD.
If anyone believes the west coast is frying from fukushima while the oceanographers say nada, I would say it is time for the thinking cap. If ENE and Infowars can say the ocean is destroyed with a web site, the oceanographers can say so as well. No one is shutting anyone up over this. Why are the oceanographers saying it is not Fuku then? How did the Pacific ocean currents carry Fuku fallout to the Atlantic to kill the starfish there as well?
And about the latest propaganda row over how the workers are treated at Fukushima, blame it on Israel. Find out who is running those subcontractor companies. I bet a dime to a dollar they are all Mossad fronts, issuing death threats against workers to NOT talk about how it could not possibly have been hydrogen gas that destroyed the place. If any are smart enough to figure out what really went on there, it is shut up or die, straight from the mouth of the Mossad. COUNT ON IT.

Alex Pietrowski, Staff Writer
Waking Times
The most important ecological crisis of the world has ever seen has been underway since March 11th, 2011, yet there is nary a mention of it in the corporate media, and no political body in the world is championing its resolution.
Widespread Denial and Willful Ignorance
The media, politicians and the world at large seem to be engaging in extreme denial regarding Fukushima. A survey of mainstream media coverage of the fallout of this event reveals the trend of covering this story as a human interest affair, not as the immediate threat it truly is.
The effects on nature are already being seen, yet even among the environmentalist factions of media, there is strong denial of the damage already done and of what is to come as the crisis approaches its sixth year. Some 300 tons of radioactive water are dumped into the Pacific Ocean each day, and signs are showing that this catastrophe is gravely affecting sea-life and wildlife in and around the Pacific.
The FDA maintains that there is no  evidence of contamination by Fukushima borne radionuclides in the American food supply, yet this opinion is contested by some independent researchers. A report by the Fairewinds Energy Education says that cancer is on the rise in areas around the failed power plant, and that millions will die in coming years as a result.
"[T]he second report received from Japan proves that the incidence of thyroid cancer is approximately 230 times higher than normal in Fukushima Prefecture… So what's the bottom line? The cancers already occurring in Japan are just the tip of the iceberg. I'm sorry to say that the worst is yet to come." [Source]As election year in the U.S. approaches its dramatic climax, it has been striking to observe that neither of the major two-party candidates, or third-party candidates for that matter, have mentioned this crisis at all during the entire election run up. It is a non-issue in American politics, and if you're listening, the silence is deafening…
The 40-Year-Plan
Thus far, all plans to stop radioactive contamination of the Pacific Ocean and the Japanese Islands have failed, the most impressive of which is the construction of a $320 million underground wall of frozen dirt to block the seepage of groundwater into surrounding areas. 1oo feet deep and over a mile long, the 'land-side impermeable wall' is already failing as rainfall from recent typhoons has caused partial melting of sections of the 'ice wall.'
A previous and ongoing cleanup effort requires the on site storage of contaminated water near the Fukushima Daiichi is merely a band-aid as radioactive water continues to accumulate by the day, with no long term plan for proper disposal.
"…the filtered water is still full of tritium, a radioactive version of hydrogen. (When two neutrons are added to the element, it becomes unstable, prone to emitting electrons.) Tritium bonds with oxygen just like normal hydrogen does, to produce radioactive "tritiated water." It's impractical—or at least extremely difficult and expensive—to separate tritiated water from normal water." [Source]
The reality here is that this crisis is untouchable in its scope and unparalleled in its lethality, and TEPCO's 40-year-plan to decommission the plant will be a failure.
Final Thoughts
No one of significant import is talking about this crisis or working to elevate it as a national and international priority. The American political scene is focused instead on the selection of the next president being chosen between two candidates who clearly have zero interest in addressing this dire issue.
Is this because nothing can be done about it? Is this because the energy industry is controlling the conversation and covering up the truth? Or is this because the agenda for the U.S. at present is geared to destabilization and a push for expansion of the Orwellian Permanent War, and ecological disasters are supportive of the global depopulation scheme in play?
In any case, the Fukushima meltdown is a slow-burning apocalyptic event that desperately needs our attention.
For more background, please view the following video summary:
JUNE 21, 2016

JUNE 7, 2016
Fukushima Meltdown Continues To Radiate The World
Fukushima Meltdown Continues To Radiate The World Wiping Out Species And Raising Cancer Rates
Remember, they tell us that nuclear power is safe. Even some environmentalists have fallen for the story that nuclear energy is green.
If one nuclear power plant can do such damage, image what the result would be from nuclear war. The neoconservatives' resurrection of distrust between the major nuclear powers is the ultimate in irresponsibility.
Saturday, 28 May 2016

Nuclear Power = A Death Sentence
The Medical Implications of the 2011 Fukushima Nuclear Disaster
 update……3/10/2016
Fukushima Radiation Increasing In North American Waters … Detected Along a Stretch of More Than 1,000 Miles
Submitted on 10/13/2015 – 14:19
Fukushima: Do Not Panic – You Will All Die – Cesium 137
Update  July 4, 2015………The original video by the above title was removed at government request…..which government ?  not known……
   Nevertheless the truth is told by :
Dr Helen Caldicott- Australian national
UPDATE  6-14-2015
https://www.youtube.com/watch?v=IyR_eC3AXUw

What Fukushima Radiation 100 Miles Off California Looks Like
Submitted by 

Tyler Durden

 on 08/06/2014 – 08:54
After years of obfuscation and, simply put, lies; TEPCO has admitted in a new report that more nuclear fuel had melted at the Fukushima nuclear reactor than previously stated. While this is dreadful news, it gets worse, as the report further confirms that despite Abe's promises and TEPCO's state-funded efforts to build ice-walls, it may miss an important deadline binding it to clean radioactive water stored inside the Fukushima nuclear plant. Bloomberg reports officials commenting "we are doing everything we can do," but it appears, that is not enough as tens of thousands of tons of toxic water are expected to remain at the site by the imposed deadline.
Can You Handle The Truth ?
Japan: Fukushima Dai-ichi Meltdown Deeper Than Previously Thought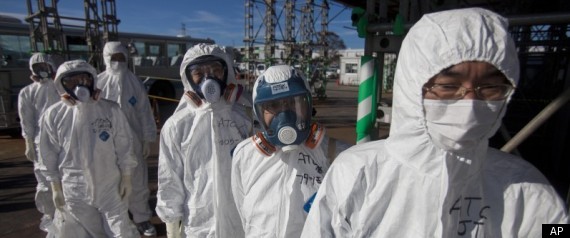 Radioactive debris from melted fuel rods may have seeped deeper into the floor of a Japan's tsunami-hit nuclear reactor than previously thought, to within a foot from breaching the crucial steel barrier, a new simulation showed Wednesday.
The findings will not change the ongoing efforts to stabilize the reactors more than eight months after the Fukushima Dai-ichi plant was disabled, but they harshly depict the meltdowns that occurred and conditions within the reactors, which will be off-limits for years.
The plant operator Tokyo Electric Power Co. said its latest simulation showed fuel at the No. 1 reactor may have eroded part of the primary containment vessel's thick concrete floor. The vessel is a beaker-shaped steel container, set into the floor. A concrete foundation below that is the last manmade barrier before earth.
YOU CAN'T HANDLE THE TRUTH
Japan Withheld Information About Nuclear Disaster From Evacuees
The day after a giant tsunami set off the continuing disaster at the Fukushima Daiichi nuclear plant, thousands of residents at the nearby town of Namie gathered to evacuate.
Given no guidance from Tokyo, town officials led the residents north, believing that winter winds would be blowing south and carrying away any radioactive emissions. For three nights, while hydrogen explosions at four of the reactors spewed radiation into the air, they stayed in a district called Tsushima where the children played outside and some parents used water from a mountain stream to prepare rice.
The winds, in fact, had been blowing directly toward Tsushima — and town officials would learn two months later that a government computer system designed to predict the spread of radioactive releases had been showing just that.
But the forecasts were left unpublicized by bureaucrats in Tokyo, operating in a culture that sought to avoid responsibility and, above all, criticism. Japan's political leaders at first did not know about the system and later played down the data, apparently fearful of having to significantly enlarge the evacuation zone — and acknowledge the accident's severity.
"From the 12th to the 15th we were in a location with one of the highest levels of radiation," said Tamotsu Baba, the mayor of Namie, which is about five miles from the nuclear plant. He and thousands from Namie now live in temporary housing in another town, Nihonmatsu. "We are extremely worried about internal exposure to radiation."
The withholding of information, he said, was akin to "murder."
In interviews and public statements, some current and former government officials have admitted that Japanese authorities engaged in a pattern of withholding damaging information and denying facts of the nuclear disaster — in order, some of them said, to limit the size of costly and disruptive evacuations in land-scarce Japan and to avoid public questioning of the politically powerful nuclear industry. As the nuclear plant continues to release radiation, some of which has slipped into the nation's food supply, public anger is growing at what many here see as an official campaign to play down the scope of the accident and the potential health risks.
Seiki Soramoto, a lawmaker and former nuclear engineer to whom Prime Minister Naoto Kan turned for advice during the crisis, blamed the government for withholding forecasts from the computer system, known as the System for Prediction of Environmental Emergency Dose Information, or Speedi.
"In the end, it was the prime minister's office that hid the Speedi data," he said. "Because they didn't have the knowledge to know what the data meant, and thus they did not know what to say to the public, they thought only of their own safety, and decided it was easier just not to announce it."
In an interview, Goshi Hosono, the minister in charge of the nuclear crisis, dismissed accusations that political considerations had delayed the release of the early Speedi data. He said that they were not disclosed because they were incomplete and inaccurate, and that he was presented with the data for the first time only on March 23.
"And on that day, we made them public," said Mr. Hosono, who was one of the prime minister's closest advisers in the early days of the crisis before being named nuclear disaster minister. "As for before that, I myself am not sure. In the days before that, which were a matter of life and death for Japan as a nation, I wasn't taking part in what was happening with Speedi."
The computer forecasts were among many pieces of information the authorities initially withheld from the public.
Meltdowns at three of Fukushima Daiichi's six reactors went officially unacknowledged for months. In one of the most damning admissions, nuclear regulators said in early June that inspectors had found tellurium 132, which experts call telltale evidence of reactor meltdowns, a day after the tsunami — but did not tell the public for nearly three months. For months after the disaster, the government flip-flopped on the level of radiation permissible on school grounds, causing continuing confusion and anguish about the safety of schoolchildren here in Fukushima.
Too Late
The timing of many admissions — coming around late May and early June, when inspectors from the International Atomic Energy Agency visited Japan and before Japan was scheduled to deliver a report on the accident at an I.A.E.A. conference — suggested to critics that Japan's nuclear establishment was coming clean only because it could no longer hide the scope of the accident. On July 4, the Atomic Energy Society of Japan, a group of nuclear scholars and industry executives, said, "It is extremely regrettable that this sort of important information was not released to the public until three months after the fact, and only then in materials for a conference overseas."
The group added that the authorities had yet to disclose information like the water level and temperature inside reactor pressure vessels that would yield a fuller picture of the damage. Other experts have said the government and Tokyo Electric Power Company, known as Tepco, have yet to reveal plant data that could shed light on whether the reactors' cooling systems were actually knocked out solely by the 45-foot-tall tsunami, as officials have maintained, or whether damage from the earthquake also played a role, a finding that could raise doubts about the safety of other nuclear plants in a nation as seismically active as Japan.
Government officials insist that they did not knowingly imperil the public.
"As a principle, the government has never acted in such a way as to sacrifice the public's health or safety," said Mr. Hosono, the nuclear disaster minister.
Here in the prefecture's capital and elsewhere, workers are removing the surface soil from schoolyards contaminated with radioactive particles from the nuclear plant. Tens of thousands of children are being kept inside school buildings this hot summer, where some wear masks even though the windows are kept shut. Many will soon be wearing individual dosimeters to track their exposure to radiation.
At Elementary School No. 4 here, sixth graders were recently playing shogi and go, traditional board games, inside. Nao Miyabashi, 11, whose family fled here from Namie, said she was afraid of radiation. She tried not to get caught in the rain. She gargled and washed her hands as soon as she got home.
"I want to play outside," she said.
About 45 percent of 1,080 children in three Fukushima communities surveyed in late March tested positive for thyroid exposure to radiation, according to a recent announcement by the government, which added that the levels were too low to warrant further examination. Many experts both in and outside Japan are questioning the government's assessment, pointing out that in Chernobyl, most of those who went on to suffer from thyroid cancer were children living near that plant at the time of the accident.
Critics inside and outside the Kan administration argue that some of the exposure could have been prevented if officials had released the data sooner.
On the evening of March 15, Mr. Kan called Mr. Soramoto, who used to design nuclear plants for Toshiba, to ask for his help in managing the escalating crisis. Mr. Soramoto formed an impromptu advisory group, which included his former professor at the University of Tokyo, Toshiso Kosako, a top Japanese expert on radiation measurement.
Mr. Kosako, who studied the Soviet response to the Chernobyl crisis, said he was stunned at how little the leaders in the prime minister's office knew about the resources available to them. He quickly advised the chief cabinet secretary, Yukio Edano, to use Speedi, which used measurements of radioactive releases, as well as weather and topographical data, to predict where radioactive materials could travel after being released into the atmosphere.
Speedi had been designed in the 1980s to make forecasts of radiation dispersal that, according to the prime minister's office's own nuclear disaster manuals, were supposed to be made available at least to local officials and rescue workers in order to guide evacuees away from radioactive plumes.
And indeed, Speedi had been churning out maps and other data hourly since the first hours after the catastrophic earthquake and tsunami. But the Education Ministry had not provided the data to the prime minister's office because, it said, the information was incomplete. The tsunami had knocked out sensors at the plant: without measurements of how much radiation was actually being released by the plant, they said, it was impossible to measure how far the radioactive plume was stretching.
"Without knowing the strength of the releases, there was no way we could take responsibility if evacuations were ordered," said Keiji Miyamoto of the Education Ministry's nuclear safety division, which administers Speedi.
The government had initially resorted to drawing rings around the plant, evacuating everyone within a radius of first 1.9 miles, then 6.2 miles and then 12.4 miles, widening the rings as the scale of the disaster became clearer.
But even with incomplete data, Mr. Kosako said he urged the government to use Speedi by making educated guesses as to the levels of radiation release, which would have still yielded usable maps to guide evacuation plans. In fact, the ministry had done precisely that, running simulations on Speedi's computers of radiation releases. Some of the maps clearly showed a plume of nuclear contamination extending to the northwest of the plant, beyond the areas that were initially evacuated.
However, Mr. Kosako said, the prime minister's office refused to release the results even after it was made aware of Speedi, because officials there did not want to take responsibility for costly evacuations if their estimates were later called into question.
A wider evacuation zone would have meant uprooting hundreds of thousands of people and finding places for them to live in an already crowded country. Particularly in the early days after the earthquake, roads were blocked and trains were not running. These considerations made the government desperate to limit evacuations beyond the 80,000 people already moved from areas around the plant, as well as to avoid compensation payments to still more evacuees, according to current and former officials interviewed.
Mr. Kosako said the top advisers to the prime minister repeatedly ignored his frantic requests to make the Speedi maps public, and he resigned in April over fears that children were being exposed to dangerous radiation levels.
Some advisers to the prime minister argue that the system was not that useful in predicting the radiation plume's direction. Shunsuke Kondo, who heads the Atomic Energy Commission, an advisory body in the Cabinet Office, said that the maps Speedi produced in the first days were inconsistent, and changed several times a day depending on wind direction.
"Why release something if it was not useful?" said Mr. Kondo, also a retired professor of nuclear engineering at the University of Tokyo. "Someone on the ground in Fukushima, looking at which way the wind was blowing, would have known just as much."
Mr. Kosako and others, however, say the Speedi maps would have been extremely useful in the hands of someone who knew how to sort through the system's reams of data. He said the Speedi readings were so complex, and some of the predictions of the spread of radiation contamination so alarming, that three separate government agencies — the Education Ministry and the two nuclear regulators, the Nuclear and Industrial Safety Agency and Nuclear Safety Commission — passed the data to one another like a hot potato, with none of them wanting to accept responsibility for its results.
In interviews, officials at the ministry and the agency each pointed fingers, saying that the other agency was responsible for Speedi. The head of the commission declined to be interviewed.
Mr. Baba, the mayor of Namie, said that if the Speedi data had been made available sooner, townspeople would have naturally chosen to flee to safer areas. "But we didn't have the information," he said. "That's frustrating."
Evacuees now staying in temporary prefabricated homes in Nihonmatsu said that, believing they were safe in Tsushima, they took few precautions. Yoko Nozawa, 70, said that because of the lack of toilets, they resorted to pits in the ground, where doses of radiation were most likely higher.
"We were in the worst place, but didn't know it," Ms. Nozawa said. "Children were playing outside."
A neighbor, Hiroyuki Oto, 31, said he was working at the plant for a Tepco subcontractor at the time of the earthquake and was now in temporary lodging with his wife and three young children, after also staying in Tsushima. "The effects might emerge only years from now," he said of the exposure to radiation. "I'm worried about my kids."
Seeds of Mistrust
Mr. Hosono, the minister charged with dealing with the nuclear crisis, has said that certain information, including the Speedi data, had been withheld for fear of "creating a panic." In an interview, Mr. Hosono — who now holds nearly daily news conferences with Tepco officials and nuclear regulators — said that the government had "changed its thinking" and was trying to release information as fast as possible.
Critics, as well as the increasingly skeptical public, seem unconvinced. They compare the response to the Minamata case in the 1950s, a national scandal in which bureaucrats and industry officials colluded to protect economic growth by hiding the fact that a chemical factory was releasing mercury into Minamata Bay in western Japan. The mercury led to neurological illnesses in thousands of people living in the region and was captured in wrenching photographs of stricken victims.
"If they wanted to protect people, they had to release information immediately," said Reiko Seki, a sociologist at Rikkyo University in Tokyo and an expert on the cover-up of the Minamata case. "Despite the experience with Minamata, they didn't release Speedi."
In Koriyama, a city about 40 miles west of the nuclear plant, a group of parents said they had stopped believing in government reassurances and recently did something unthinkable in a conservative, rural area: they sued. Though their suit seeks to force Koriyama to relocate their children to a safer area, their real aim is to challenge the nation's handling of evacuations and the public health crisis.
After the nuclear disaster, the government raised the legal exposure limit to radiation from one to 20 millisieverts a year for people, including children — effectively allowing them to continue living in communities from which they would have been barred under the old standard. The limit was later scaled back to one millisievert per year, but applied only to children while they were inside school buildings.
The plaintiffs' lawyer, Toshio Yanagihara, said the authorities were withholding information to deflect attention from the nuclear accident's health consequences, which will become clear only years later.
"Because the effects don't emerge immediately, they can claim later on that cigarettes or coffee caused the cancer," he said.
The Japanese government is considering monitoring the long-term health of Fukushima residents and taking appropriate measures in the future, said Yasuhiro Sonoda, a lawmaker and parliamentary secretary of the Cabinet Office. The mayor of Koriyama, Masao Hara, said he did not believe that the government's radiation standards were unsafe. He said it was "unrealistic" to evacuate the city's 33,000 elementary and junior high school students.
But Koriyama went further than the government's mandates, removing the surface soil from its schools before national directives and imposing tougher inspection standards than those set by the country's education officials.
"The Japanese people, after all, have a high level of knowledge," the mayor said, "so I think information should be disclosed correctly and quickly so that the people can make judgments, especially the people here in Fukushima."
'Jump in a nuclear reactor and die!'
TEPCO: Will Someone
Turn Off the Lights?
3 nuclear reactors melted down after quake, Japan confirms
Tokyo (CNN) — Japan's Fukushima Daiichi nuclear power plant experienced full meltdowns at three reactors in the wake of an earthquake and tsunami in March, the country's Nuclear Emergency Response Headquarters said Monday.
The nuclear group's new evaluation, released Monday, goes further than previous statements in describing the extent of the damage caused by an earthquake and tsunami on March 11.
The announcement will not change plans for how to stabilize the Fukushima Daiichi plant, the agency said.
Reactors 1, 2 and 3 experienced a full meltdown, it said.
The plant's owner, Tokyo Electric Power Co., admitted last month that nuclear fuel rods in reactors 2 and 3 probably melted during the first week of the nuclear crisis.
It had already said fuel rods at the heart of reactor No. 1 melted almost completely in the first 16 hours after the disaster struck. The remnants of that core are now sitting in the bottom of the reactor pressure vessel at the heart of the unit and that vessel is now believed to be leaking.
more censorship

This is not good. From the RT clip: "A nuclear rabbit has sparked online panic in Japan. Amateur footage shows an earless mutant rabbit, and the person who made the video claims it was shot just outside the exclusion zone near Japan's crippled Fukushima plant. The clip has given rise to fears the radiation threat in the area is far worse than previously thought. The funny bunny has caused an online frenzy, with predictions that babies in Japan may soon be born with mutations.
Elderly Engineers Volunteer for Fukushima Duty
Like the liquidators at Chernobyl, workers at Japan's Fukushima nuclear plant continue to be exposed to high levels of radiation as they stabilize reactors. In what seems like every account we read, the teams have come to terms with  possibility of death from radiation sickness. One retired, Japanese engineer has taken to heart these sacrifices, but thinks the Fukushima burden should be tasked to an older generation–his own.
By NORIMITSU ONISHI and MARTIN FACKLER
The nuclear disaster has shed new light on the legal battles that critics of the system have lost for years.
Japan Nuclear Power Plans Scrapped
Concerns are growing for the health of the some 600 people, so-called liquidators, struggling to stop deadly radiation leaking from the Fukushima nuclear plant. Many are resigned to the fact they could be dead within weeks.
Reporters Find Ghost Towns
censored





Robots in Japanese Reactors Find High Radiation

censored





Tokyo Electric Expects to End Fukushima Nuclear Crisis as Early as October


censored
Last Thursday's 7.1-magnitude aftershock, which had been the strongest tremor
Japan Earthquake: One Month Later
This morning, nearly a month after the massive 9.0-magnitude earthquake and tsunami struck northeastern Japan, a 7.1-magnitude aftershock hit the same region, setting off tsunami advisories and rattling the nerves of a still-recovering populace. Four weeks later, the tsunami's devastation remains pronounced, with radiation fears and legal issues interfering with the clean-up. Efforts to recover bodies have intensified lately, as those affected adjust to their new reality, continuing to mourn and recover what they can — some returning to work or school. Collected here are recent images from the quake-stricken area, as Japan copes with the ongoing effects of last month's multiple disasters.



Operators Tried Sawdust, Newspaper To Plug Leak.. Government Considers Radiation Limits In Seafood
Japan earthquake: Radioactive leak
since the day the original quake hit, did sink hundreds of thousands more households into darkness, however. Most of that electricity has been restored.
The 9.0-magnitude earthquake and the tsunami it generated on March 11 are believed to have killed more than 25,000 people and caused as much as $310 billion in damage. The nuclear power plant they disabled has been spewing radiation since, and even a month on, officials say they don't know how long it will take to cool reactors there.plugged at reactor
The concrete pit near Reactor No 2 was cracked by the quake
A leak of highly radioactive water into the Pacific Ocean from Japan's crippled Fukushima Daiichi nuclear plant has been stopped, its operator reports.
Tepco said it had injected chemical agents to solidify soil near a cracked pit that was the source of the leak.
Engineers have been struggling to stop leaks since the plant was damaged by the earthquake and tsunami on 11 March.
They are currently discharging less contaminated water into the sea so more radioactive water can be stored.
Since the earthquake knocked out cooling systems workers have been pumping water into reactors to cool fuel rods, but must now deal with waste water pooling in and below damaged reactor buildings.
Engineers also face a potential new problem of a build-up of hydrogen gas in one of the reactors at the six-unit plant. Tepco said it could inject nitrogen gas into the No 1 reactor to prevent an explosion.
Blasts caused by a build-up of hydrogen gas took place in three reactors in the aftermath of the earthquake.
Chernobyl: A Nuclear Accident With No End
Photo: VOA – D. Markosian
Outside the 25-year-old containment shell for the Chernobyl nuclear power plant, workers start construction of a new $2 billion cover that is to seal 200 tons of radioactive material for another
Japanese authorities informed the International Atomic Energy Agency (IAEA) on Sunday that external power supply was being used to power the pumps that are injecting fresh water into reactors 1, 2 and 3, thus replacing temporary electrical pumps. It was also informed that some lighting has been reactivated in the turbine buildings of Units 1, 2, 3 and 4.
only last week. Engineers have been scrambling to restore power to the Fukushima Dai-ichi nuclear complex in order to restart cooling systems and stabilize dangerously overheating reactors. "It pains me that these two young workers were trying to protect the power plant while being hit by the earthquake and tsunami," Tokyo Electric Power Co. Chairman Tsunehisa Katsumata said in a statement.
The announcement of the death was delayed out of consideration for the families, said Naoki Tsunoda, a spokesman for TEPCO.
The men sustained multiple external injuries and are believed to have died from blood loss, Tsunoda said. Their bodies had to be decontaminated because radiation has been spewing from the plant over the past three weeks.
On Saturday, authorities said a source of at least some of the radiation was determined when a crack in a maintenance pit was found. Water was still spilling into the Pacific from the crack on Sunday after attempts to seal it with concrete failed.
Tepco dumps concrete to plug radiation leak at No. 2
Sea contamination traced to cracked storage pit connected to reactor




Highly toxic plutonium is seeping from the damaged nuclear power plant in Japan's tsunami disaster zone into the soil outside, officials said Tuesday, heightening concerns about the expanding spread of radiation.
Plutonium was detected at several spots outside the Fukushima Dai-ichi power plant – the first confirmed presence of the dangerously radioactive substance, plant operator Tokyo Electric Power Co. said.
There are strong indications some of the radioactivity is coming from damaged nuclear fuel rods, a worrying development in the race to bring the power plant under control, Chief Cabinet Secretary Yukio Edano said Tuesday.
"The situation is very grave," Edano told reporters. "We are doing our utmost efforts to contain the damage."
Caesium 137, in contrast to radioactive iodine, has a relatively long half life of 30.2 years. It is created during nuclear fission.
The water also contained caesium isotopes 134 and 136 as well as iodine-131.
Seventeen workers at the plant have been diagnosed as contaminated since the plant was damaged in a March 11 earthquake and resulting tsunami. That figure includes only those who have been exposed to more than 100 millisieverts of radiation, the maximum allowed exposure for a nuclear plant worker for an entire year.
Japan steps up nuclear plant precautions; Kan apologizes
Residents within 18 miles of the Fukushima plant are urged to leave; the previous limit had been 12 miles. The prime minister urges people to summon their courage and apologizes to farmers and business owners near the plant.
Japan's Prime Minister Naoto Kan bows in front of the Japanese flag with a black mourning cloth during a news conference at his official residence in Tokyo. (Toru Hanai, Reuters / March 25, 2011)
Conditions continue to degrade as evacuations quietly expanding

German shipping companies are avoiding Tokyo Bay area ports due to radiation fears and Japan could face severe supply chain bottlenecks as vessels get diverted, ship industry officials said.
Japan nuclear crisis drags on but experts hopeful
TOKYO (Reuters) – Workers battled to stanch radiation leaks at a Japanese nuclear plant on Thursday, almost two weeks after it was disabled by an earthquake and tsunami, but some experts saw signs of the crisis being brought under control.
Hundreds of workers have been desperately trying to cool down the six reactors and spent fuel ponds at the Fukushima Daiichi plant, 240 km (150 miles) north of Tokyo, since the March 11 disaster, including pumping in seawater or dropping water from the air.
Two of the reactors are now seen as safe in what is called a cold shutdown, but the other four remain volatile, emitting steam and smoke periodically and raising radiation levels in the vicinity.




TOKYO—A new estimate of radioactive material stemming from Japan's damaged Fukushima Daiichi nuclear complex suggests airborne levels may be higher than what's allowed for infants well outside the plant's 12-mile evacuation zone, …
Video: Aerial video shows immediate aftermath of 14m tsunami at Fukushima






STORY HIGHLIGHTS
* Residents make a dash for bottled water
* Official: "We have to consider Miyagi and Iwate and other disaster-hit areas"
* Tokyo water officials say tap water contains twice the limit of radioactive iodine
* Black smoke is rising out of the Fukushima Daiichi plant's No. 3 reactor building
Japan Finds Contaminated Food Up to 90 Miles From Nuclear Sites
Japanese nuclear crisis stabilizing, contamination to last decades
Workers reconnected power lines to all six reactor units at Japan's radiation-leaking nuclear plant Tuesday, its operator said, marking a significant step in bringing the overheated complex under control.
In making an announcement after days of anxious waiting by the public, Tokyo Electric Power Co. cautioned that much work needed to be done before the electricity can be turned on. Workers are checking all additional equipment for damage to make sure cooling systems can be safely operated, Tokyo Electric said.


Japanese Self Defense Force





Meanwhile, local contamination from Japan's quake-damaged Fukushima nuclear power plant will be a problem that will last "for decades and decades," France's Nuclear Safety Authority (ASN) said on Monday.
Releases of radioactivity from the plant "are now significant and continuing," the head of the agency, Andre-Claude Lacoste, told a press conference.
"We have to assume that Japan will have a long-term issue of managing the impacts," he said. "It's a problem that Japan will have to deal with for decades and decades to come." The releases stem in part from deliberate venting of steam and gas, which also contain radioactive particles, to ease pressure in overheating reactor vessels, he said.
Another source is "leaks" of as-yet unknown origin, he said.
"Ground deposits of radioactive particles (around the plant) are significant," said Jean-Luc Godet, in charge of ionising radiation management at the ASN.

Kin Cheung/ AP

TOKYO, March 21 (UPI) — Smoke rising from Japan's quake-hit Fukushima nuclear plant interrupted vital recovery work Monday, the plant operator said. Pictured above workers flee plant as more smoke interferes.
Tokyo Electric Power Co. and the government told the Kyodo news agency efforts to revive power systems at reactors Nos. 2 and 3 and to spray cooling water onto spent fuel pools should resume Tuesday after observation of the site.
TEPCO said it pulled workers out after gray and black smoke was seen over a pool at the No. 3 building. No explosion was heard.
The smoke stopped after two hours, but TEPCO then found white smoke or steam rising from a crack in the roof of the No. 2 building.
Meanwhile Monday, the government told Fukushima and three other prefectures to suspend shipments of spinach and another leaf vegetable, kalina, after radioactive substances were found in the produce. Trace amounts of radioactive substances also were detected in drinking water in nine prefectures, but not at unsafe levels.
The government's disaster agency also asked Fukushima to stop shipping raw milk. And authorities are beginning tests on fish.
Ever since the disaster struck the six-reactor plant, No. 3 has been a source of major concern because of the danger of release of highly toxic plutonium. The reactor lost its cooling function and its core is believed to have partially melted. Its roof and upper walls were blown away or knocked down by an explosion last week.
Tokyo Electric Power Co. and the government told the Kyodo news agency efforts to revive power systems at reactors Nos. 2 and 3 and to spray cooling water onto spent fuel pools should resume Tuesday after observation of the site.
TEPCO said it pulled workers out after gray and black smoke was seen over a pool at the No. 3 building. No explosion was heard.
The smoke stopped after two hours, but TEPCO then found white smoke or steam rising from a crack in the roof of the No. 2 building.
Meanwhile Monday, the government told Fukushima and three other prefectures to suspend shipments of spinach and another leaf vegetable, kalina, after radioactive substances were found in the produce. Trace amounts of radioactive substances also were detected in drinking water in nine prefectures, but not at unsafe levels.
The government's disaster agency also asked Fukushima to stop shipping raw milk. And authorities are beginning tests on fish.
Ever since the disaster struck the six-reactor plant, No. 3 has been a source of major concern because of the danger of release of highly toxic plutonium. The reactor lost its cooling function and its core is believed to have partially melted. Its roof and upper walls were blown away or knocked down by an explosion last week.
Fukushima Water Tests Above Safety Limit
Uncertainty over nuclear crisis and low supplies leads to exodus from Tokyo
Japanese officials say radioactive iodine above government recommended limit found in drinking water and food in Fukushima prefecture
The moment nuclear plant chief WEPT as Japanese finally admit that radiation leak is serious enough to kill people
KEY POINTS
Japanese officials say radioactive iodine above government recommended limit found in drinking water in Fukushima prefecture
* Officials admit they may have to bury reactors under concrete – as happened at Chernobyl
* Government says it was overwhelmed by the scale of twin disasters
* Japanese upgrade accident from level four to five – the same as Three Mile Island
* We will rebuild from scratch says Japanese prime minister
* Particles spewed from wrecked Fukushima power station arrive in California
* Military trucks tackle reactors with tons of water for second day
Alert level raised to 5 at crippled nuke plant

TOKYO, March 18 The alert level near the crippled nuclear plant in Japan was raised from four to five on a seven-point scale, the head of the U.N. nuclear watchdog said Friday.
The change in the level moves the crisis at the Fukushima Daiichi plant two levels below the 1986 Chernobyl disaster on the international danger scale for nuclear accidents.
22,000 Dead/Missing and Counting
UPDATED KEY POINTS ONGOING STORY
Key points
China has urged Japan to give prompt and accurate information on its crisis at the stricken Fukushima nuclear power plant. Beijing has said it is stopping the approval of any more of its own nuclear power stations until safety standards are reviewed.
Japanese military helicopters have dropped four loads of water on the plant, trying to avert a full meltdown. Plant operators say they are trying to finish a power line which could bring the plant's cooling systems back online.
Some US military personnel in Japan have received potassium iodide tablets to help counter any radiation exposure and the US has urged American citizens living within 80km (50 miles) of the Fukushima complex to leave; Japan's own exclusion zone is only 20km.
The number of confirmed dead and missing now stands at nearly 15,000 while some 450,000 people have been staying in temporary shelters amid sub-zero night-time temperatures.
Despite the crisis in Japan, the yen has risen close to its highest value against the US dollar since World War II. The BBC business reporter says the yen is being driven by market belief that Japan will need to repatriate some of its huge foreign holdings to pay for reconstruction.
Must View Video of Disaster Bravery


Visit msnbc.com for breaking news, world news, and news about the economy
The White House is preparing for a situation in Japan that could be "deadly for decades," a U.S. official tells ABC News.
According to the official, the U.S. believes a larger evacuation zone should be imposed and that the next 24-48 hours are "critical."
"It would be hard to describe how alarming this is right now," ABC quoted the anonymous official as saying.
The nuclear crisis in Japan has intensified since the massive earthquake first damaged nuclear facilities. On Wednesday, the White House advised Americans within 50 miles of the Fukushima nuclear facility to evacuate and plant employees were temporarily forced to retreat as radiation levels "soared."
Crisis Continues:  Fukushima nuclear plant leaking radioactivity
NUCLEAR NIGHTMARE: EVERYTHING SECRET READ FULL STORY HERE
Desperate times call for desperate measures.
They brought in helicopters today to try to douse and cool the reactor at the Fukushima plant, but they soon abandoned the attempt as there was too much radiation in the air above the site.
Reports suggest another plan is now under consideration to use water cannon to try to cool spent fuel rods at reactor number four.
It feels like they are running out of options.
Earlier, steam could be seen billowing out into the air above the reactors. Radiation readings spiked there for a while before falling again.
There was no threat to anyone outside the site, the government said, but not everyone believes them.
A United Nations forecast of the possible movement of the radioactive plume coming from crippled Japanese reactors shows it churning across the Pacific, and touching the Aleutian Islands on Thursday before hitting Southern California late Friday.
Health and nuclear experts emphasize that radiation in the plume will be diluted as it travels and, at worst, would have extremely minor health consequences in the United States, even if hints of it are ultimately detectable.






Watch Breaking Events on Japan Live
MILLIONS WITHOUT POWER
The governor of the region at the centre of Japan's nuclear crisis has criticised official handling of the evacuation of the area around the stricken Fukushima Daiichi power plant.
Fukushima prefecture governor Yuhei Sato said: "Anxiety and anger felt by people have reached boiling point."
SNOW HAMPERS RELIEF EFFORTS
Another fire at Japan's stricken Fukushima Daiichi nuclear power complex broke out early Wednesday, compounding the spree of disasters expected to take historic peacetime tolls on the nation's people and economy.
Identification of dead taxing as toll soars
Rescue operations continue in the devastated areas, with 80,000 Self-Defense Forces personnel and police officers mobilized, while the National Police Agency says it has confirmed 3,771 deaths in 12 prefectures and 8,181 people remain unaccounted for in six prefectures.
Low level of radiation was also detected in Tokyo, triggering panic buying of food and water.
Concerns about radiation sickness in Japan are focused for now on the area about 20 miles around the quake-struck Fukushima nuclear plant, where the public has been evacuated but some workers are still fighting off a nuclear disaster.
If the worst happens — a full core meltdown and a large release of radiation — people living within hundreds of miles of the plant could have a somewhat higher risk of developing cancer over decades to come. Experts say the risks depend on how much radiation is released, how much exposure people get to it and over how long a period, and how the winds blow
Hospital Radiation Scans for Workers in Fukushima Zone
"Decontamination is very simple," says Dr. Eric Toner of the University of Pittsburgh's Center for Biosecurity, who has studied what might happen in the wake of a terrorist's "dirty bomb" attack.
"As a rule of thumb, 80 percent of decontamination is removing your clothes," says Toner, an emergency physician. "And 95 percent is removing your clothes and taking a shower — if possible, shampooing your hair. That's all that's involved. No fancy chemicals."
That's because radiation is carried on dust particles. "The air isn't radioactive, but small dust particles are," Toner explains. "You're essentially washing off the dust."
JAPAN`S NUCLEAR CRISIS IN UNCHARTED TERRITORY
RESIDENTS FLEE TOKYO  FOREIGNERS FLEE JAPAN
Air China has cancelled its flights from Beijing and Shanghai to Tokyo and Thailand has said it will randomly test food imports from Japan.
READ HERE** NEW CHAOS NEW WORRIES FOR JAPAN:    RADIOACTIVITY IN THE FOOD CHAIN
Russia to evacuate diplomatic families from Japan, Foreign Ministry says – Reuters
France urged its nationals in Tokyo to leave the country or move south; two Air France planes were sent to begin evacuation