The European Parliament has agreed to freeze ratification of a new EU-China investment pact until Beijing lifts sanctions …

China's main industrial commodities tumbled on Thursday after the government announced stepped-up measures to keep a lid on …

VILNIUS—The parliament in Lithuania on Thursday became the latest to describe China's treatment of its Uyghur minority as …

HONG KONG—The first person charged under the national security law in Hong Kong will face a trial without …

Republican lawmakers in the House Intelligence Committee said that the CCP virus was more likely to originate from …

The U.S. Department of State this week issued a warning for employees and all Americans in Shenzhen, China, …

After the May Day holiday, local COVID-19 epidemics that broke out in Liaoning and Anhui provinces have extended …

A Texas physician is sounding the alarm over the Chinese communist regime's practice of forced organ harvesting. Dr. …

A 70 plus-story skyscraper in China's tech hub of Shenzhen city swayed again on Wednesday, after it inexplicably …

Despite his years of enjoying the CCP's lavish treatment, Wang's brother-in-law knew all too well the evils of .
Focus?Don't let Musk "run away"!
Translator?Xiao Hong Mao
Proofreader: Janyvo
Image credits? China Observer?Youtube?
Friends, I'm back! How was your vacation? Did you get to climb the mountain of people or watch the sea of people, truly immersed in the "People Mountain, People Sea"?
There has been a lot of interesting news lately.   The Weibo spat between Hu Xijin and Shen Yi certainly raised a few eyebrows.  Hu Xijin has been so politically correct all his life, but still got gang-bashed by his peers.  This validates a social phenomenon: in politics, with the exception of far-right, all will move gradually to the left-wing.  And even within the left-wing camp, no peace is guaranteed because the ones who are more left than you will come after you.  I will cover this topic in a separate article later on.
Friends, one thing is for sure, you need not be concerned about Hu Xijin's feelings.  Who can be sure that these two are not in for a double act?  People like Hu and Shen are so popular in China for a reason, their superior skill set, and their inner strength is far beyond ordinary people like you and me.  Hu and Shen are masters when it comes to provoking topics to ignite emotions, spoiling the intelligence of their followers!  They knew this better than anyone, for them, patriotism is a business!
Today's topic starts with the RMB 4 billion loans that Musk just repaid.  According to Tesla's filing with the SEC, Musk's company has already repaid the $614 million loan related to the cost of Shanghai Gigafactory in full, and thereby ended the relevant loan contract.  Following the termination of that contract, the unused $758 million included in the company's debt and finance lease schedule, under the fixed asset credit facility, will no longer be available.
Generally speaking, a company repaying a loan is not a newsworthy event.  However, this loan from Tesla is a little different because the loan was due to mature in June of this year.  In other words, Tesla repaid the loan early.  Anyone who has worked in the manufacturing industry will know that if there is a surplus of capital in any enterprise, it means that the enterprise lacks favorable investment opportunities, and the scale of operation is reduced, forming a waste of capital, which leads to the rise of capital costs.  This is clearly not the case for Tesla.  According to public data, in the first quarter of this year, Tesla's revenue in the Chinese market reached $3.043 billion, compared to $900 million in the same period last year, a significant increase of 238.1%, which accounted for 29.29% of Tesla's revenue in the first quarter.
So, combined with the impact of Tesla's "brake failure" incident not long ago, as well as various overt and metaphorical attacks against Tesla, the local speculation was that "Musk may leave China".  And the communist patriotists are instantly thrilled and overjoyed with such a rumor.  They couldn't help but running around to announce that: "Huawei stepped in, Tesla stunned out", "with domestic electric cars' collective launch, Tesla cannot carry on".  What's more?  Some even began to incite "don't let Musk run away", "Musk may leave, but his money, technology, and data sourced from China shall stay" …  This is just an international version of the "closing the door to beat the dog" plot.  In the end, how badly this dog, Tesla, can be beaten is yet to be seen, but one thing is certain, no more dogs would dare to come ever again.
Is it really true that "Tesla falls, domestic electric cars will take it all"?
We noticed that following the big-three new automobile forces, namely Weilai, Ideal, and Xiaopeng, more fist-pumping heroes are ready to take part in this battlefield.
Xiaomi announced to manufacture cars: expected to invest 10 billion yuan in the first phase and $10 billion in ten years.
Huawei announced that it is open to cooperate with other automobile companies to manufacture cars and sell cars.
It was reported on April 28, OPPO Group has also started preparing for car manufacturing projects.
In addition to technology companies such as Huawei, Xiaomi, even the real estate, TV manufacturers, and air-conditioning manufacturers coming from afar have hopped on this big wagon.  Presumably, it wouldn't be long before the furniture companies, stove companies, and even tobacco and wine companies all usher in the car-producing era.  The afterglow of the latest "big refining chip" campaign has not yet subsided, the waves in producing electric cars have already taken a great leap forward.  To be able to witness these two unbelievable "events" taking place within such a short interval is truly astonishing.  I have not lived in vain.
As if the era of the leading domestic brand of electric cars cannot begin unless wicked capitalism is fully driven away.  Yet those who are super excited every day claiming that our country's high-tech development is so advanced that it should lead the world, and often bring on the subject of high-speed rail, quantum computers, 5G as proof, the truth of the matter is that the vast majority of them are not in the relevant scientific research field, they are not even equipped with basic scientific literacy.  I can totally envisage that very soon, they will again proudly announce that: China's electric cars again ranked the world's first; Musk should regret his decision not to stay; now like Google, Samsung, he must be hiding in the corner shredding tears.
It is most interesting that they chose to ignore the fact that Musk had made all of Tesla's patents public on June 21, 2014, that is, releasing Tesla's 271 patents worldwide including 263 patents for inventions and 8 design patents.  And one month after that, LeEco Motors was founded.  In the following year, Weilai, Xiaopeng, and Ideal Auto were also established one after another.  You can say that today's domestic automotive new forces have all used Tesla's public technology as their starting point.  But prior to Tesla came to China building its gigafactory in 2018, what have these "famous" domestic companies really been working on?  Were they busy comparing whose PPT is more impressive or whose market slogan is more mind-blowing?  Cars can overtake at the bend, but they can also be easily spotted.
One may ask what is the essential difference between Musk's Tesla and other electric cars in China?  Geely Automobile President Li Shufu shared his thoughts in his interview.
As Li Shufu said, it is not difficult to produce an engineering prototype car with the current mature technology.  The difficulty is the car's consistency, reliability, durability, large scale, economy, sustainability, etc., which includes a complete set of architecture including chips, operating systems, network systems. The new domestic carmakers, whether in terms of technical strength or strategic vision, cannot be compared with Musk.  But when it comes to "closing the door to beat the dog", and the means of reaping the wealth created by others, Musk is no match.
The profit margin of the automobile industry across the globe is not high, i.e.,  10% in Japan, 8% in Europe, and 5% to 8% in the United States.  Then why will electric vehicles become a new capital windfall?  That's mainly because the automotive industry, especially the car, high investment, high taxes, high output value; and has an industry chain drive effect.  Moreover, the concept of "new energy vehicles" is most alluring to all local authorities.  It has been listed as a priority development of the pillar industry so naturally, it draws the attention of the local government and conveniently qualifies for many preferential policies.  After all, to secure a few pieces of cheap land in the process is the real catch.
At present, "build a car that surpasses Tesla" has become an essential mission statement in many PPTs.  However, in reality, domestic electric cars are still going down the old road of cell phone assembly.  Fancy car features have increased a lot, but in terms of key electric power kinetic energy conversion system, sensors, chips …… and even seats, no one has been able to catch up with Tesla.  If merely hosting a launch event or providing a test drive demo can win the market, then today Jia Yueting will not be afraid to return to China.  In a few years, when we look back at the "great leap forward in car making" of this new century, we will discover that it is just another typical charade: crushing the foreign enterprises, enriching the domestic peers, wasting a lot of social resources, and the most is a farce in the end.
There is a saying that the golden wind has not moved, cicadas first (meaning one may not easily detect the deathtrap).  This time, Musk's early repayment of loans, gained him "freedom to come and go" if he will.  But "will" does not necessarily mean that he will immediately execute it.  After all, China is already Musk's second-largest market after the United States.  But once Musk has to leave China in pain, the negative impact caused will be far more outreaching than Li Ka-Shing's exit.  Looking back at China's development over the past forty years since the reopening of its market, it has relied heavily on foreign capital and foreign technology.  This is an indisputable fact.  And the increasing globalization also made the flow of capital and technology possible. While China is sending the "low-end manufacturing" away, its "closing the door to beat the dog" practice is clearly jeopardizing the development in its "high-end manufacturing".   The final outcome could only be a vacant cage, with no bird left either.  China is left with a bunch of Boxer Gang members who can only brag, other than being hysterical and self-hypnotizing, they are utterly useless.  As for those remarkable statements, they shall be no more than noises to your ears.  Companies that do not intent to benefit others can never be the "winner behind the scenes"!
In conclusion, to win, we must win in a dignified manner.  Likewise, if you want to let Musk go, you should let people go with conviction and admiration.  People who are used to bandit's logic and only use despicable means to win can never be accepted by the world and will only become the public enemy.
Don't let the whole society pay for the absurdity of a few people again!
Original Article Link??? ?????"?"?? (qq.com)
No Gold For The General Public
Overthrow the Chinese Communist Party to stop future tragedies.
Editor: Banshan
Translator: Chinadoll
On the April 16th  "Look at China" reported that, the Internet platform "Gold Wallet", whose main business is online gold wealth management, was taken offline and its APP data was cleared.  The outcome of investors' inquiriesshow that the company is under investigation.
1.Upstream Chip shortages and price hike now have spread to supply chain order delays and consumer market impact
(21st Century Business Herald) Shortage and price surge in wafer and packaging costs with prolonged production cycles have driven up the chip prices and now spread to the entire electronics industry in Pearl River Delta Industrial Zone in Guangdong. TSMC announced that it would increase the price of 12-inch wafers by 25%, and then announced an increase in foundry prices from April.
As demand soars alongside limited manufacturing capacity, suppliers are not sure which order they will receive. Therefore, the manufacturers have to suspend order acceptance or delay the delivery cycle. Chip shortages and price increases have severely impacted the global electronics industry chain. Foxconn says that the global shortage of electronic components is worsening and is expected to continue until 2022. For consumer electronics products, supplier chain impacts have been expanded to the consumption market, especially security products.
2.The leverage ratio of mainstream Securities firms hits a record high
(21st Century Business Herald) According to Wind, the total debt of the brokerage industry is 6.43 trillion RMB in 2020, an increase of 1.09 trillion RMB from 2019. The leverage ratio hit a record high, increasing from 3.48 times in 2019 to 3.57 times in 2020. Large brokerage firms are more active in increasing leverage. The leverage ratio of the top 10 securities firms has increased from 4 times in 2019 to 4.4 times in 2020.
Sealand Securities, Dongxing Securities, Guolian Securities and CITIC Securities have launched refinancing plans early this year. In addition, CITIC Securities, CICC, and Shenwan Hongyuan Securities have been approved to publicly issue large amounts of corporate bonds exceeding 10 billion RMB. The average capital leverage ratio of Communist China's top securities firms is around 20% at present. Bank of China Securities has the highest capital leverage ratio of 43%.
3.Tesla data collected in Communist China is kept in Communist China
(Beijing Reuters) – Sources told on Friday that the Chinese military had banned Tesla cars from entering its complexes, citing security concerns over cameras installed on the vehicles. Data collected from Tesla Inc's electric cars in Communist China is stored in Communist China, the U.S. automaker's vice president responded. Tesla Chief Executive Elon Musk said in March his company would be shut down if its cars were used to spy.
4.Hong Kong's Grade A office vacancy rate up to 10.3% in the first quarter, retail market slowly picks up
(21st Century Business Herald) The vacant floor area of commercial buildings in Hong Kong has risen to 724,000 square feet, increased by 17% from 618,000 square feet at the end of 2020. According to CBRE data, Hong Kong's Grade A office rents fell by 3.3% in the first quarter, and fell by 17.2% year on year. The overall vacancy rate rose slightly from 0.4% to 10.3% month-on-month.
With the recovery of the local retail market in Hong Kong, shop rents are expected to be out of the bottom. According to data released by the Hong Kong Special Administrative Region Government at the end of March, the estimated total retail sales value in February was 29.5 billion HKD, an increase by 30% year-on-year. The estimate of the total retail sales volume in the first two months of this year increased by 2.7%, ending the 8th consecutive quarters of negative growth. The market sentiment is up. New commercial and commercial shops are expected to be back shortly.
5. Macau moves step closer to digital currency in threat to casinos
(Bloomberg) Macau has moved a step closer to the potential introduction of a digital currency as it seeks to better combat money laundering and tax evasion in the world's biggest gambling hub. The government plans to amend laws to regulate the issuance of a virtual legal tender and will work with Communist China's central bank to "study the feasibility of issuing a digital currency," "The aim of introducing a virtual currency is to improve effectiveness in reducing money laundering, tax evasion and terrorism financing" according to Chief Executive of Macau Ho Iat Seng.
6. Gary Gensler confirmed by Senate to lead the SEC, Wall Street's top regulator
(CNBC) Gary Gensler will lead the Securities and Exchange Commission after the Senate voted 53-45 on Wednesday to confirm his nomination to head the nation's top financial regulator. Gensler will play a key role enforcing and drafting the rules that govern Wall Street, investors and financial entities. Progressives expect him to look into digital currencies, the GameStop trading mania and how corporate America prioritizes environmental, social and governance issues.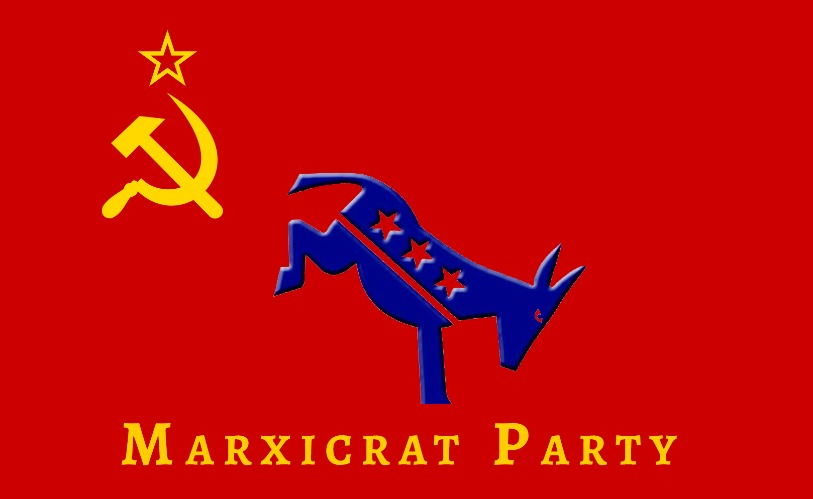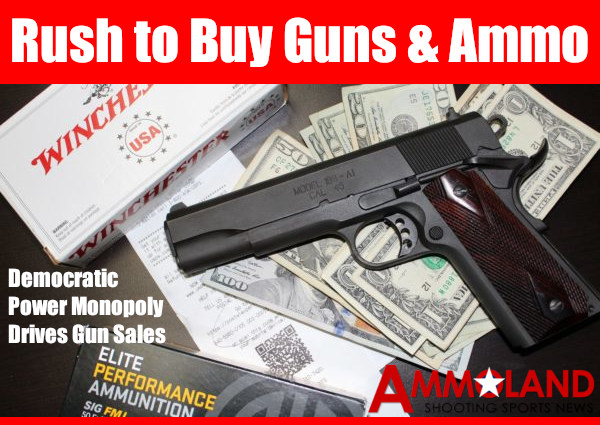 Americans appear to be opposed to socialist leader Joe Biden turning their country over to Communist China.