FEDERAL RESERVE RAISES RATES TO RAZE HOUSING & STOCKS TO THE GROUND
Foreign owned Fed raises rates to kill Trump recovery
It's either gross incompetence, or malicious destruction to raise rates when the stock market & housing markets are showing signs of a crash beginning. Why do the globalists support growth rates of nearly 10% a year for China but warn the US will burn down if growth is above 3%?
Oil Crashes to Lowest Level in Over a Year after Trump Puts Pressure on Saudi Arabia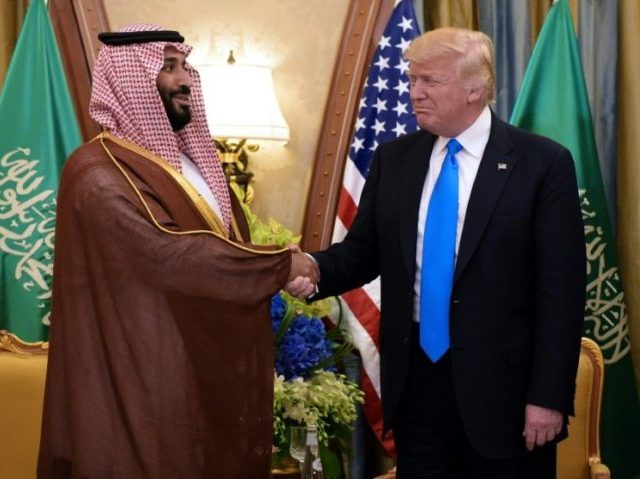 Oil prices dropped sharply on Friday as traders came to grips Donald Trump's demands that Saudi Arabia keep oil prices low.
The U.S. benchmark, West Texas Intermediate futures, fell by as much as 7 percent at its lows of the day, briefly slipping below $50 a barrel. Despite rebounding a bit to $51 a barrel on Friday afternoon, the American crude grade is deeply in bear market territory, off by more than 30 percent from its October 3 close.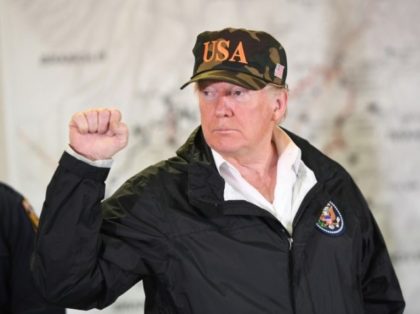 Nasdaq Futures Are Crashing As Apple Collapses
After yesterday's bloodbath, the world and their pet rabbit was ready to BTFD… but that's not what is happening…
Nasdaq futures are down another 2%, Dow futures are down almost 400 points and S&P futures are now red for 2018..
Apple To Debut Facial Recogntion iPads
Apple Is a Name You Can Still Own, Ancoras Sowerby Says
Stocks Weaken Amid Tech Nerves
Tech Stocks Trip Wall Street

"No brainer"
And 10Y yields are down for the 7th day in a row…

The dollar is up and so is gold.
Bitcoin falls below US$5,000 for first time since October 2017, as cryptocurrencies are crushed again
Bitcoin slumped as much as 9 per cent, while other cryptocurrencies such as Ether and Litecoin suffered even bigger falls
PUBLISHED : Tuesday, 20 November, 2018
Cryptocurrencies resumed their slump on Monday, with bitcoin falling below the US$5,000 mark for the first time since October 2017, in the wake of increased regulatory scrutiny of initial coin offerings and the split of one of the largest tokens. 
Bitcoin declined as much as 9 per cent to US$4,958, while so-called alternative coins slumped even more, with Ether tumbling as much as 12 per cent and Litecoin cratering as much as 13 per cent. XRP, the token associated with Ripple, was the lone gainer among major digital currencies. The Bloomberg Galaxy Crypto Index fell as much as 8.3 per cent to a one year-low on a closing basis.
Bitcoin rebounded slightly to trade at US$5,035 at 1730 GMT.
Bitcoin opened trading at US$6,326, on a day that saw its market capitalisation fall
Activist Fund Takes 3% Stake In Deutsche Bank As China Bails
October was a rocky month for stocks and banking shares were no exception, with analysts pointing out that shares crashed hard, mimicking a pattern that surfaced in the immediate run-up to the financial collapse ten years ago
And as the banking sector emerged as one of the worst performers during a brutal month, as they often do, Deutsche Bank shares stood out as one of the worst performers as shares tumbled to all-time lows for the first time in roughly two years following a disappointing earnings report, reigniting perennial fears that the bank would need to be broken up or bailed out, even as rumors about a possible merger with Commerzbank continued to circulate. Making a bad situation that much worse, what was formerly one of the bank's largest shareholder, Chinese conglomerate HNA, has been dumping its shares amid a spate of government-ordered deleveraging.
Global Markets Continue To Fall As Bloomberg Warns "Next Financial Crisis Is Staring Us In The Face"…
It looks like it could be another tough week for global financial markets.  As the week began, markets were down all over the world, and relations between the United States and Saudi Arabia have taken a sudden turn for the worse.  That could potentially mean much, much higher oil prices, and needless to say that would be a very bad thing for the U.S. economy.
It has really surprised many of us how dramatically events have begun to accelerate here in the month of October, and the mood on Wall Street has taken a decidedly negative turn.  Yes, U.S. stocks did bounce back a bit on Friday (as I correctly anticipated), but it was much less of a bounce than many investors were hoping for.  And this week got off to a rough start with all of the major markets in Asia down significantly…
In the Greater China region, the Hang Seng index in Hong Kong fell by around 0.9 percent in early trade. The Shanghai composite also slipped by 0.33 percent while the Shenzhen composite bucked the overall trend to edge up by 0.4 percent.

In Japan, the Nikkei 225 fell by 1.48 percent in morning trade, while the Topix index slipped by 1.17 percent, with most sectors trending lower.
But what happened in Asia was nothing compared to what we witnessed in Saudi Arabia.
At one point the stock market in Saudi Arabia had plummeted 7 percent after news broke that President Trump warned that the Saudis could face "severe punishment" for the disappearance of journalist Jamal Khashoggi.
The Saudis are denying doing anything wrong, but everyone agrees that he is missing, and everyone agrees that he was last spotted entering the Saudi Consulate in Istanbul on October 2nd.
And it is being reported that U.S. intelligence had previously intercepted communications which indicated that the Saudis planned to abduct Khashoggi.
It is believed that Khashoggi was dismembered after being abducted by the Saudis, and all of the major western powers have expressed major concern about his fate.  But the Saudis insist that they didn't have anything to do with his disappearance, and they are threatening "greater action" if any sanctions are imposed upon them.  The following comes from USA Today…
Saudi Arabia denied any involvement in the disappearance of Washington Post contributing journalist Jamal Khashoggi and warned Sunday that any sanctions against the oil-rich kingdom would be met with "greater action" and possibly exploding oil prices.

"The kingdom affirms its total rejection of any threats and attempts to undermine it, whether by threatening to impose economic sanctions, using political pressures or repeating false accusations," the government said  in a statement released to Saudi media. "The Kingdom also affirms that if it receives any action, it will respond with greater action."
So what might that "greater action" look like?
Well, one Saudi official is warning that the price of oil could rise to "$100, or $200, or even double that figure"…
In a column published just after the SPA statement, Saudi-owned Al Arabiya channel's General Manager Turki Aldakhil warned that imposing sanctions on the world's largest oil exporter could spark global economic disaster.

"It would lead to Saudi Arabia's failure to commit to producing 7.5 million barrels. If the price of oil reaching $80 angered President Trump, no one should rule out the price jumping to $100, or $200, or even double that figure," he wrote.
If the price of oil did shoot up to $200 a barrel, that would be absolutely crippling for the U.S. economy.
You see, it wouldn't just cost a whole lot more to fill up your gas tank.  Virtually everything that we buy has to be transported vast distances, and so the price of gasoline must be factored into all of those products.
The price of food is already ridiculously high, and so I don't even want to imagine what a trip to the grocery store might look like if the Saudis follow through on their threats.
Meanwhile, warnings from the mainstream media of a new crisis on Wall Street continue to become even more dramatic.  For example, the following comes from a Bloomberg article entitled "The Next Financial Crisis Is Staring Us in the Face"…
The financial crisis ripped through Wall Street 10 years ago, pushing the global economy to the edge of the abyss. One might think those searing experiences would have created a learning opportunity — for managing risk better, understanding structural imbalances in the financial markets, even learning a bit about how our own cognitive processes malfunction.

Instead, we have little new wisdom or self-awareness to show for that traumatic event.
And this is how that Bloomberg article ended…
As memories of the crisis fade as the economy recovers, we find the seeds of the next crisis are already being planted. They are the exact same issues of debt and mismanaging risk and not understanding our own limitations. Failing to learn from our prior experiences, we seem doomed to repeat them. We only have ourselves to blame.
That sounds like it could have been ripped right out of The Economic Collapse Blog.
Of course the author of that Bloomberg article is right on the money.  We never learned the very hard lessons that we should have learned from the crisis of 2008.  Instead, we simply reinflated all of the old bubbles and made them bigger than ever before.
Now America is 68 trillion dollars in debt, and our day of reckoning is so close that even the mainstream media is sounding the alarm.
It should be another very interesting week.  Monday may set the tone for the entire week, and so hopefully U.S. markets will bounce back some more.  If they don't, it could set off another round of panic…