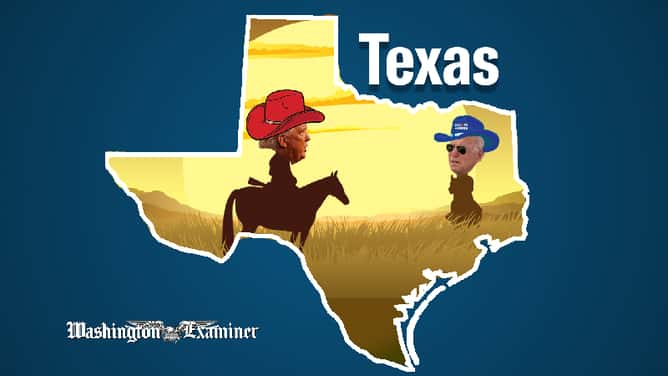 The heroes of two Texas church shootings who used their own legal arms to take out the gunmen are warning that Democrat Joe Biden's "insane" gun control plans will hurt public safety, raise billions in taxes, and force millions to give up their weapons.
"If it was Hunter Biden and your wife and family sitting in those pews at that church, would you still not want me to have this gun to protect them with?" asked Stephen Willeford, who on Nov. 5, 2017, used his AR-15 to stop a shooting at the First Baptist Church in Sutherland Springs, Texas, that killed two dozen.
"The fact is, the only thing that will keep us safe in times of evil are our guns. Evil will always exist," added Jack Wilson, who, with his pistol, stopped the fatal shooting Dec. 29, 2019, at the West Freeway Church of Christ in White Settlement, Texas.
They are featured in a new National Rifle Association video that decries the Biden gun proposals that include taxes on gun parts, rifles, and a potential ban of some weapons. Both are NRA members, and the group has endorsed President Trump.
"Biden's dream is to leave us all defenseless against criminals," said Wilson. "I put a terrorist down in a matter of seconds with this gun, and it's not even a weapon of war or whatever that means. You know what Joe told me? That I shouldn't have been armed in that church," he added in the video that shows Biden criticizing the use of the weapon.
The duo also raises two key issues worrisome to gun owners — taxes on guns and a ban of online purchases. And they note that Biden has promised to put anti-gun advocate Beto O'Rourke in charge of gun policy and let gun control advocate Sen. Kamala Harris lead the charge.
"All of this is nuts," said Willeford.