President Donald Trump announced the U.S. Navy shot down an Iranian drone near the Strait of Hormuz amid heightened tensions between Tehran and Washington.
"The Boxer took defensive action against an Iranian drone, which had closed into a near distance, approximately 1,000 yards," Trump said on July 18 about the incident in the strait that lies between the Gulf of Oman and the Persian Gulf.
The president was referring to the USS Boxer, an amphibious assault ship that is often deployed in and around the Persian Gulf.
"The drone was immediately destroyed," Trump continued. He gave no more details.
I want to apprise everyone of an incident in the Strait of Hormuz today, involving #USSBoxer, a U.S. Navy amphibious assault ship. The BOXER took defensive action against an Iranian drone….
"This is the latest of many provocative and hostile actions by Iran against vessels operating in international waters," Trump said, according to a White House pool report.
The United States, he explained, has "the right to defend our personnel, our facilities and interest and calls upon all nations to condemn Iran's attempts to disrupt freedom of navigation and global commerce."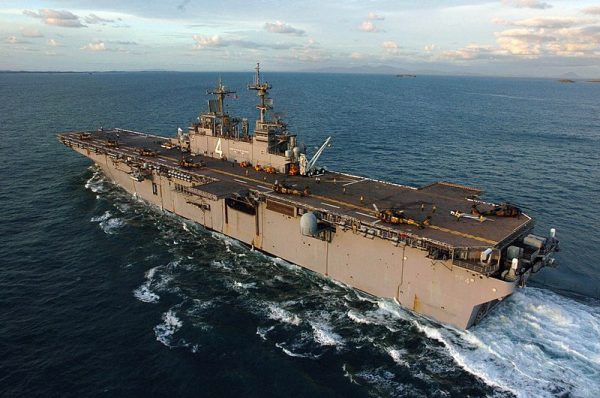 Later, Trump issued a tweet about the drone takedown, reiterating that the Boxer "took defensive action" against the drone. He didn't offer further details, including what type of drone it was.
Earlier on Thursday, the United States condemned Iran's seizure of a foreign tanker after Tehran made the announcement. Iran's Revolutionary Guard forces said it had seized the oil tanker after accusing 12 crew members of smuggling oil, according to state-run media outlets.
While Iran didn't mention the tanker, the UAE-based, Panamanian-flagged tanker Riah made trips from Dubai and Sharjah along the UAE's coast before it went through the Strait of Hormuz and drifted into Iranian waters.
Iran released a video of the seized tanker, which matches the Riah, Haaretz reported.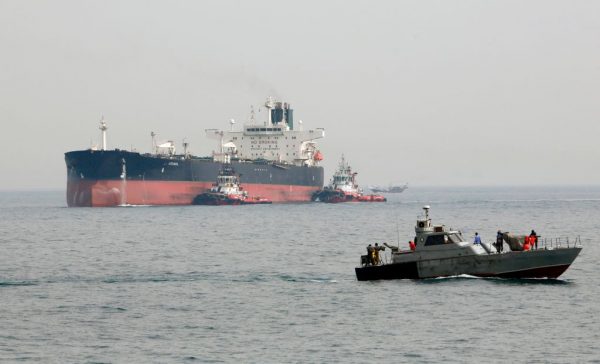 "We live in a very dangerous environment. The United States has pushed itself and the rest of the world into probably the brink of an abyss," Iran's Foreign Minister Mohammad Javad Zarif said, according to Haaretz.
It also comes days after Iran's supreme leader, Ayatollah Ali Khamenei, said his regime would lash out after an Iranian tanker was seized near Gibraltar with the aid of the United Kingdom, as the Guardian noted.
Iran and "its committed forces will not leave this evil without a response," he said.
According to Reuters, Khamenei on July 16 blasted the United Kingdom for its role in the tanker seizure.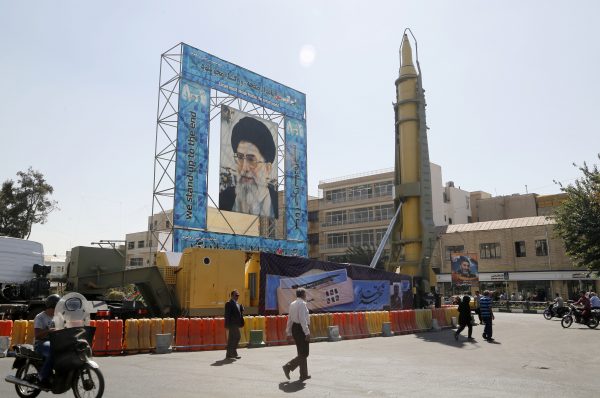 "Evil Britain commits piracy and steals our ship … and gives it a legal appearance. Iran and those who believe in our system will not leave such evil deeds unanswered," Khamenei said in remarks broadcast on television.