Sami Khedira Girlfriend Lena Gercke
Tunisia (AP) — A court has released the publisher of a Tunisian newspaper accused of violating public morals by publishing a photo of a naked woman, pending a verdict in the case.
The Attounisia daily printed a photograph of German-Tunisian football player Sami Khedira of Real Madrid dressed in a tuxedo with his hands covering the breasts of his otherwise naked German model girlfriend, Lena Gercke.
Publisher Nasreddine Ben Saida was released Thursday while he awaits the verdict in the case, expected March 8.
Though Tunisia is not as conservative as its neighbors, it was unusual for the newspaper to run such a photo.
Since the downfall last year of Tunisia's secular dictator, there has been a newly visible ultraconservative Islamist movement that has clashed with the more aggressively secular elements in society.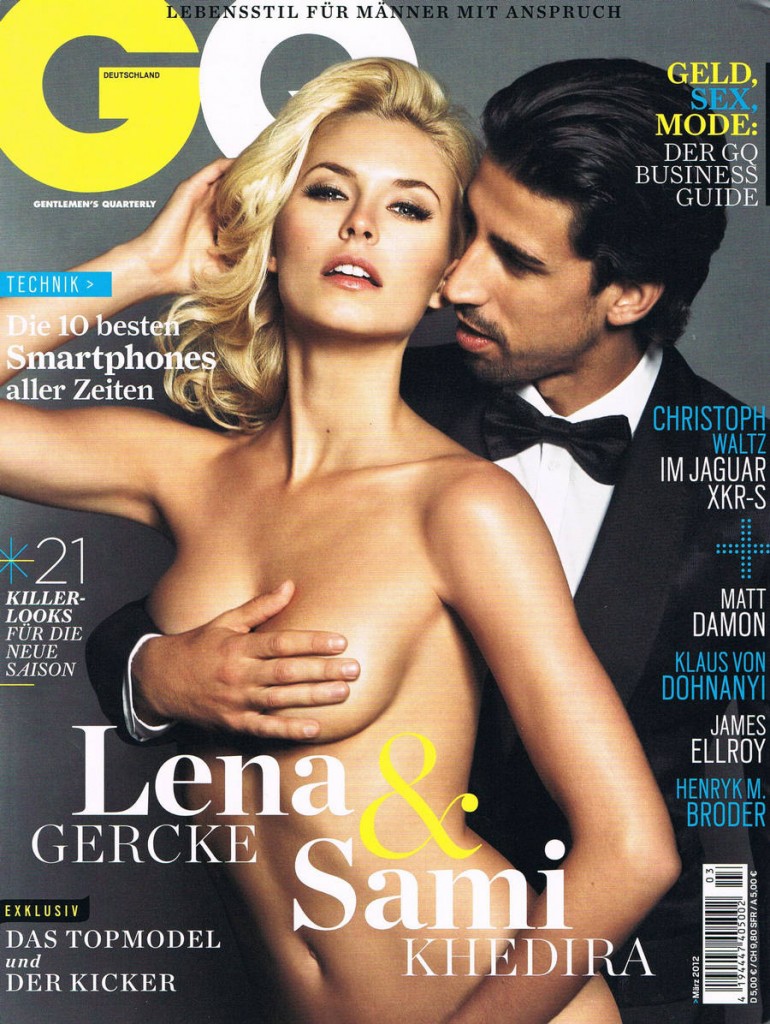 Photo from GQ Magazine.