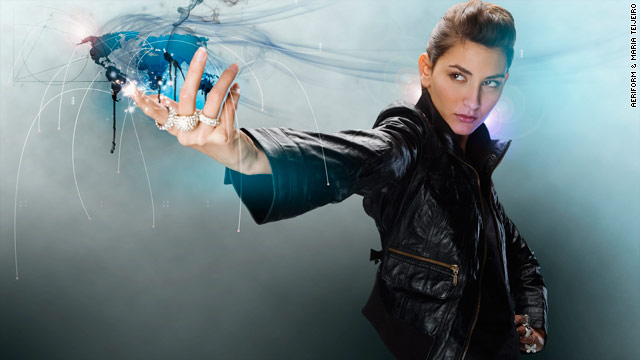 Editor's Note: Anne-Marie Slaughter is the Bert G. Kerstetter '66 University Professor of Politics and International Affairs at Princeton University. Follow her on Twitter at @slaughteram.
By Anne-Marie Slaughter – Special to CNN
Call it the rebellion of the mother of two adolescents against the Tiger Moms, but what this nation needs to be innovative and entrepreneurial is to ask our kids to do less.
Innovation requires creativity; entrepreneurship requires a willingness to break the rules. The jam packed, highly structured days of elite children are carefully calculated to create Ivy League-worthy resumes. They reinforce habits of discipline and conformity, programming remarkably well-rounded and often superb young people who can play near concert-quality violin, speak two languages, volunteer in their communities and get straight A's.
These are the students that I see in my Princeton classes; I am often in awe of their accomplishments and teaching them is a joy. But I strongly suspect that they will not be the inventors of the next "new new thing".
Creativity requires a measure of random association and connection and substantial periods of down time, where the mind is allowed to run and turn over seemingly disconnected bits of information, images, and ideas. Richard Florida, author of The Creative Class (follow him on Twitter at @richard_florida), observes that "many researchers see creative thinking as a four-step process: preparation, incubation, illumination and verification or revision."
Incubation is "the 'mystical' step," one in which both the conscious mind and the subconscious mull over the problem in hard-to-define ways." Hard to define, yes, but not hard to foster, as long as chunks of the day or the week are left open for relatively random activity: long walks, surfing the Internet, browsing a bookstore, household chores that don't require too much thought, watching the birds at the birdfeeder and gazing out at the ocean.
Creativity gurus often suggest ways to add randomness to your life. Left to their own devices, teenagers are masters at drifting from fad to fad, website to website, and event to event as their fancy takes them, but that seemingly aimless, random wandering is exactly what we are programming out of them.
Entrepreneurship means undertaking something new, something that you create or make happen that does not exist in your space. It does not have to require breakthrough innovation; successful entrepreneurs can borrow ideas that are succeeding elsewhere and transfer them. But our most famous entrepreneurs have a vision and follow it in defiance of conventional wisdom.
One of the nation's leading entrepreneurs recently listened to me pitch a new idea and patiently told me the many reasons it was unlikely to work and/or that I was the wrong person to make it happen at this point in my life. But at the end of our conversation, he smiled and said: "Of course, every successful entrepreneur started with an idea that other people said would not work but persevered anyway. So go for it."
Read and Watch: China poses an innovation challenge to the U.S.
To nurture young people who are willing to persevere in the face of deep skepticism or outright opposition, we must reward them or at least allow them to be rewarded for breaking the rules, not meeting our expectations by jumping through an endless series of hoops.
Remember that Bill Gates and Mark Zuckerberg dropped out of college to follow their passions.
Can we really imagine kids who have done absolutely everything expected of them both in and out of school being willing to ignore their college courses and their parents', teachers', and coaches' expectation to suddenly pursue their own path?
The U.S. higher educational system recognizes the value of challenging authority; that is what "teaching critical thinking" is all about. I wrote in 2009 that the U.S. was primed to remain an innovation leader precisely because we give A's for the answers that challenge the teacher's thinking and B's for the answers that echo it.
China, by contrast, is not a country where the government is likely to foster challenging authority any time soon. But a genuinely entrepreneurial, creative nation cannot reward such thinking only in the classroom. We must openly value rule breakers, rebels, and iconoclasts and hold them up as role models. Scary stuff for parents of teenagers, of course – we are then inviting them to challenge our authority. And many readers are already no doubt thinking that Gates and Zuckerberg had to get in to Harvard to be able to drop out of it, and their paths in were not exactly unconventional (they both excelled at exclusive prep schools).
True, but Gates at least demonstrated a willingness to break the rules at an early age; he and three fellow students got banned by a computer company for exploiting bugs in a program to get free computer time.
For anyone noticing that my two examples are both men, that may not be accidental. I recall many conversations when I was teaching at Harvard Law School about why our women students did better on average than our male students but that the superstars of the class – the kids who were reinventing legal doctrines on their exam essays – were almost always male.
Read and Watch: A brief history of innovation
By contrast, one researcher had found that women were more likely to be at the very top of their class at Suffolk Law School, where they were often the first women or even the first children in their families even to go to law school. My colleagues posited that these young women had had to break the mold at every step, and had been rewarded for it, in contrast to the many elite young women who are rewarded for meeting expectations – for being good girls.
A Princeton study on women's leadership has just found that women are far more likely to take second chair leadership positions, supporting the organization and getting the work done as vice-chair, executive editor, or secretary, than to have their name at the top of the masthead.
One young woman surveyed referred to "the intensity of self-effacement," acknowledging the social pressures on girls not to "put themselves forward." Are not we still much more likely to reward girls for being good, while bad boys get "boys will be boys"? Who is more likely to carve their own path? On the other hand, women who leave conventional corporate and legal career path to be the kind of parents they want to be are then much more likely to start their own businesses because they require the flexibility of being their own bosses, so we may have cultural counter-currents fostering female entrepreneurship later in life.
Finally, Tiger Mothering encourages competition over cooperation. The discipline that competition enforces – in the daily practice of a sport, instrument, writing or performing art – is important for later success of any kind, conventional or entrepreneurial. But the verification or revision stage of the creative process often comes from tossing ideas around among members of a trusted group, as does the courage to launch something new.
In a recent piece on the perception that the current generation of young people are slackers, Jon Gosier notes that their habit of asking for help and wanting to work with others reflects their understanding of the gains that come from teamwork, which "have been learned from the collaborative nature of their childhood activities, which included social networks, crowd-sourcing and even video games like World of Warcraft."
The corporate culture at hubs of innovation like Google and Twitter encourages employees to hang out together, work together and explore random ideas in a collaborative atmosphere.
Read: Are we still an innovation nation?
Nothing in this post is meant to reflect on the problems with secondary education in the majority of U.S. schools across the nation, where kids need more hours in the classroom and hard work on the basics of reading, writing and arithmetic. But to be an innovation nation in the knowledge-based, networked economy of the 21st century, we must remember that creativity and entrepreneurship cannot be programmed, and that less is often