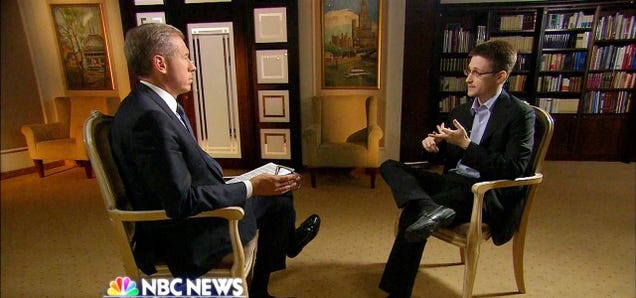 Edward Snowden gave his first U.S. television interview to NBC's Brian Williams last night, almost one year after he was first revealed as the NSA contractor who leaked documents about the U.S. government's digital surveillance techniques.
Snowden has been in Russia since the country granted him a one-year asylum last August. Since then, he's come under considerable fire from U.S. officials, particularly from Congressman Mike Rogers, who has accused Snowden of working under Russian influence. Snowden contends that this isn't true.
"I have no relationship with the Russian government at all," he told Williams.