Rebels fight for control of key Damascus suburb
Syrian opposition chief, Russian minister meet, state news agency reports
Iran says it will resume nuclear talks in Kazakhstan
ESCALATION
January 30, 2013
Israel Conducts Airstrikes on Syria
Syrian refugee flood breaches 700,000
One killed in border shooting after Gaza cease-fire
Palestinians gather Friday along the Israel-Gaza border fence east of Khan Younis in the southern Gaza Strip. (Bernat Armangue / Associated Press / November 23, 2012)
GAZA CITY — The cease-fire between Israel and Hamaswas tested Friday when a group of Gazan youths approached the border in an area Israel considers an off-limits buffer zone. One young man was shot and killed, Palestinian officials said. Nineteen other people were reportedly injured.
The shootings marked the first episode of violence since the cease-fire went into effect. A family member of the man who was killed told Reuters his relative had been shot after trying to put a Hamas flag on the fence and shouting "Jabari is behind you." Hamas military commander Ahmed Jabari was killed in a surprise attack by Israel last week.
Israeli military officials told reporters that soldiers had fired warning shots in the air to push the Palestinians back from the fence, then fired at their legs after they didn't move back.
Hamas said it would file a complaint with Egypt about the incident, but that it did not expect a breakdown in the cease-fire over the incident.
The truce struck Wednesday ended eight days of aerial strikes and rocket attacks that killed 166 Palestinians and six Israelis.
Both sides agreed to halt attacks; letting goods and people move from the Gaza Strip is up for discussion later. The vagueness of the deal regarding border restrictions disappointed many Gazans.
Gazans Pick Up Pieces After Cease-fire With Israel.. 161 Palestinians Killed In 8-Day Offensive.. Negotiations Could Open Blockade.. Mixed Feelings In Israel.. The HUGE Price Tag Of Israel's 'Iron Dome'..
Anonymous declares 'cyberwar' on Israel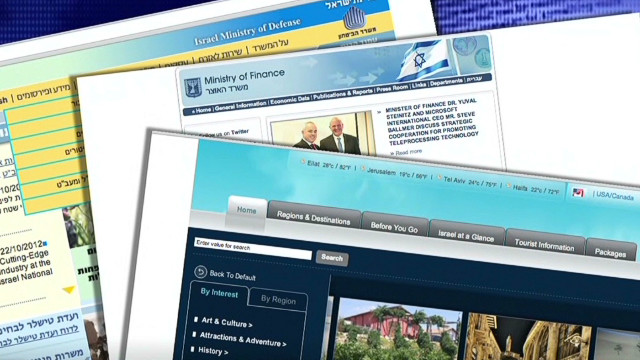 Israel says its government websites have been hit by 44 million attacks
The hacker collective Anonymous claims some responsibility
The group says it has posted e-mail addresses online
Cyberattacks are the third front in the conflict between Israel and Gaza, Israeli official says
Israel says Gaza operation could expand; France says 'war can be avoided'
Israeli army scores 'direct hits' on Syrian target
Reuters | 12 November, 2012 15:54
Israel's army fired tank shells into Syria on Monday and scored 'direct hits' in response to a Syrian mortar shell that struck the Israeli-controlled Golan Heights, the Israeli military said in a statement.
Beirut Bombing: Casualties Reported As Car Bomb Rocks Lebanese Capital
BEIRUT — Lebanese Red Cross and security officials say a car bomb in east Beirut has killed at least eight people and wounded dozens in the worst blast the city has seen in years.
The motive behind the attack was not immediately clear. But it comes at a time when Lebanon has seen a rise in tension and eruptions of clashes stemming from the civil war in neighboring Syria.
The security officials and officials from the Red Cross said at least 61 people were wounded. The state news agency said 78 were wounded. The officials spoke on condition of anonymity because they weren't authorized to talk to the press.
An Associated Press reporter at the scene saw bloodied victims being loaded in ambulances and heavy damage to residential buildings.
Egypt's Morsi pardons revolution's political prisoners
One hundred days into his term as Egyptian president, Mohammed Morsi (pictured), pardoned all those arrested during the revolution and up until June this year, a decree on his Facebook page announced Monday.
French spies were able to set a trap for Gaddafi by obtaining the leader's phone number from the Syrian government, enabling them to pinpoint his location when Gaddafi made a call. This would explain how revolutionary forces were able to find the former leader, who was hiding in a drainpipe in the Libyan town of Sirte.
Ex Libyan Spy Chief Says French, Syrian Agents Behind Gaddafi's Death
Syrian Foreign Minister Walid al-Moualem told the UN on Monday that the United States, France and several Arab states support "terrorism" by backing anti-regime rebels with arms and aid in "blatant interference in the domestic affairs of Syria".
How to deal with the U.S. and Israel, the movement's longtime foes, is one of the issues creating divisions within the Muslim Brotherhood now that it is running the government.
Egypt President Mohammed Morsi Orders Defense Minister Field Marshal Hussein Tantawi Retirement
Syrian rebels say fight for Aleppo has begun
AP | Jul 22, 2012 |
BEIRUT — Syrian rebels have launched an offensive to "liberate" the country's largest city of Aleppo, an opposition commander said Sunday, while in Damascus government troops backed by helicopter gunships wrested back control of rebel-held neighbourhoods.
The fighting showed that even as President Bashar Assad's forces appeared close to regaining control of Damascus after days of intense street battles, the rebels could still mount a new operation in Aleppo, Syria's commercial hub and bedrock of support for the regime.
With Syria's civil war moving from the countryside and smaller cities into the country's two main urban centres, an activist group said the death toll had risen to more than 19,000 since the uprising began in March 2011.
The Syrian Observatory for Human Rights also said July is shaping up to be the deadliest month in the conflict so far, with 2,752 people killed in the first three weeks.
The opposition has also taken control of four border crossings with Iraq and Turkey, most recently the Bab Al Salamah post on the Turkish frontier.
 On the surface, the first round of the Egyptian presidential election seemed to show that the Muslim Brotherhood and the remnants of the Mubarak regime are locked in mortal combat for the political soul of Egypt — as Brotherhood candidate Mohamed Morsi faces pro-military candidate Ahmed Shafik in a second round of voting in June.